NJPW Wrestle Kingdom 14 Night One Review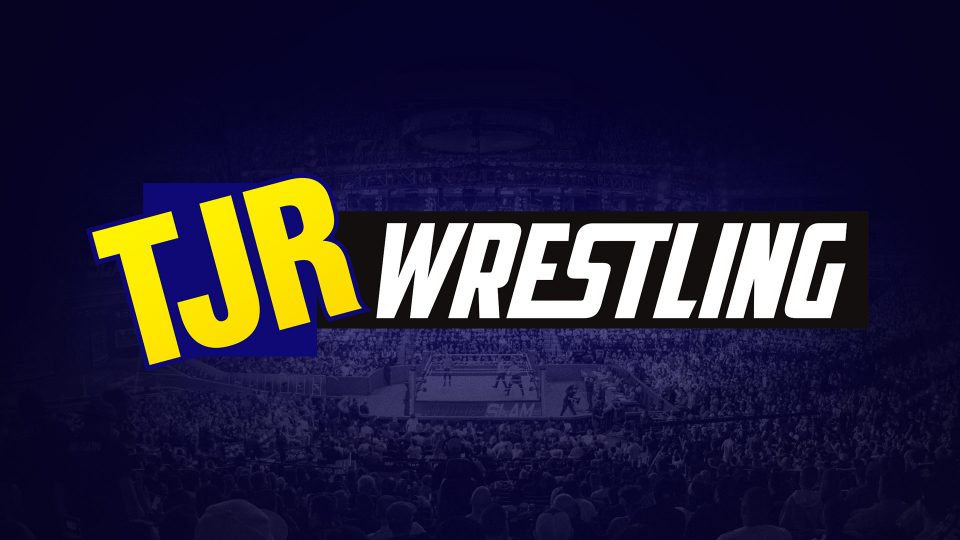 Wrestle Kingdom 14 Night One is in the history books, and boy was it an interesting night. New Japan Pro-Wrestling set the bar high for wrestling for the 2020 calendar year. Overall, the show was booked very well with some great matches throughout the night.
This will be an abridged review, with me going over some key points in each match and giving a rating out of 10. If you want more detailed reviews of particular matches, check out my 5-star/Almost 5-star match review series. In those reviews, I go into extensive detail on in-ring action and storytelling.
You can also check out my predictions for WK14 Nights One and Two here.
I didn't get the chance to see the Stardom match, but the official decision was that Mayu Iwatani and Arisa Hoshiki won. That made sense since they were champions going into the match, after all.
Toa Henare, Alex Coughlin, Clark Connors, and Karl Fredericks defeated Great Bash Heel (Tomoaki Honma and Togi Makabe), Yuya Uemura, and Yota Tsuji
The regular roster pre-show match showcased the NJPW roster of tomorrow (much how this show's main eventer Kazuchika Okada opened the show at Wrestle Kingdom IV ten years ago). This was a basic match centered on the rivalry of the Tokyo dojo vs the LA dojo. You had basic moves from all the participants (except the two veterans, who did their signature moves to excite the crowd), which still told an interesting story.
NJPW Young Lions/rookies are only allowed to use a handful of moves: dropkicks, scoop slams and basic mat wrestling, and the only submission hold allowed is the Boston Crab. This is why Jericho rarely uses that move in Japan; his original Liontamer finisher was vertical and caused more pain but the 'later' version was basically a Boston Crab; so if a wrestler in NJPW busts out a Boston crab, it's meant to be an embarrassment, like 'haha, you suck so much you tapped to a rookie's move'.
All the wrestlers got to shine here for a few moments, especially rookies Tsuji and Henare, who might have a feud between them going forward. Nothing special, but nothing offensive either.
5.5/10
Tencozy (Hiroyoshi Tenzan and Satoshi Kojima) defeated Yuji Nagata and Manabu Nakanishi
This was a slow albeit unexciting match. Granted, all four of these men are in the twilights of their respective careers and have thus slowed down big time. Still, some of their offense looked barely passable. Kojima tried to make his strikes look as brutal as they used to be, but he's no Kenta Kobashi and looked like he was going easy on both Nagata and Nakanishi.
Nevertheless, these four wrestlers had solid chemistry with each other and didn't botch anything. So by that token, it's infinitely better than DX vs. the Brothers of Destruction from Crown Jewel 2018.
4/10
Naoki Sano, Shinjiro Otani, Tatsuhito Takaiwa, and Ryusuke Taguchi (with Kuniaki Kobayashi) defeated Jushin Thunder Liger, Tatsumi Fujinami, The Great Sasuke, and Tiger Mask IV (with El Samurai)
This was an emotional nostalgia match meant as a tribute to Liger, who entered for his 3,550th wrestling match (which is astonishing). Because it was meant to be nostalgic, these guys got away with the fact that the action left a lot to be desired. True, we didn't get to see Liger hitting his trademark Ligerbomb, the Fisherman Buster, or the Shooting Star Press as I had hoped in my prediction (that said, others certainly did hit those moves in later matches). At the same time, it was cool to see a 55-year-old Liger hitting a top-rope Frankensteiner perfectly and Sano hitting a suicide dive through the ropes like this was 1990.
My only real gripe with this match is that, of all the people to have pinned Liger in this match, they went with Taguchi. He has been more or less a comedy wrestler for several years now and wasn't as significant to Liger's history as any of his partners or opponents.
So unless he's using this win to get serious momentum for the pre-show gauntlet match on the second show, this victory would've had deeper meaning if, for example, Sano – who is teaming with Liger in his final match – were to get the decision to add some intrigue to that final contest.
6/10
Suzuki-gun (Minoru Suzuki, Taichi, Zack Sabre Jr., and El Desperado) defeated Los Ingobernables de Japon (Evil, Sanada, Shingo Takagi, and Bushi)
The only real talking point of this match was ZSJ and SANADA having an awesome teaser sequence. They looked like they were ready to kill each other and setup the second night's title defense perfectly. ZSJ got the win by putting SANADA's partner BUSHI in one of his many brutal submission holds. It will be interesting to see how SANADA tries to defend himself from a wrestler so technically-gifted he can turn virtually any position into submission and tap his opponent out.
7/10
CHAOS (Hirooki Goto, Tomohiro Ishii, Toru Yano, and Yoshi-Hashi) defeated Bullet Club (Bad Luck Fale, Chase Owens, KENTA, and Yujiro Takahashi)
Like the match before it, this was done to set up the singles title on the following night. But unlike the match before it, the challenger got the victory in this match instead of the champion. This was another one of those typical multi-man tag matches filled with shenanigans and chaos (pun intended).
The only exciting parts were seeing Ishii vertical suplex 350-pound Bad Luck Fale despite having a bum knee and Goto laying waste to everyone in Bullet Club other than KENTA to send the NEVER Openweight Champion a message. But other than that, this was an otherwise forgettable contest.
5/10
FinJuice (Juice Robinson and David Finlay) defeated Guerrillas of Destiny (Tanga Loa and Tama Tonga) to become the new IWGP Tag Team Champions
The Guerillas of Destiny were no match for Juice Robinson on this night. Although it was a team effort from both himself and David Finlay, Juice was clearly the star. He had all the big moments, overcame the odds more than his partner, and got the crowd behind him way more than Finlay could.
This was exciting, but nothing ground-breaking. The crowd was rather dead for GoD's offence and only made noise when Juice made his comeback. I don't know why, but it feels like the heavyweight tag title scene is in short supply of exciting match-ups.
If there's one thing that NJPW bookers have to fix in 2020, it's this division. GoD needs something to do now that they've lost, and the new champions need to prove themselves against their next set of challengers. The questions is, who is credible enough right now to challenge them?
7/10
Jon Moxley defeated Lance Archer to become the new IWGP United States Heavyweight Championship
In what has become an unofficial tradition for Wrestle Kingdom shows, the last four matches were all on a completely different level compared to the earlier matches. Archer and Moxley demolished each other with brutal weapons shots and creative offense. And, as I had predicted, there was indeed blood in this match (though judging by how it happened, it was likely drawn the hard way).
Archer showed just how much he has improved as a singles wrestler by hanging with Moxley throughout the match and getting very close to winning. He did things you'd never see in a WWE ring these days: he threw a chair straight into Moxley's face, he chokeslammed a Young Lion onto Moxley as if he were a weapon, and he even tried to choke Moxley out with a plastic bag.
Crazy? Yes, but also perfectly appropriate for a Texas Deathmatch (in Tokyo). But Moxley couldn't be denied, and overcame Archer's offense with brutality of his own, including a Paradigm Shift into a table. All in all, the most exciting match on the card up to that point.
8/10
Hiromu Takahashi defeated Will Ospreay to become the new IWGP Junior Heavyweight Championship
Just as I predicted, Hiromu and Ospreay stole the show. They put on an absolute clinic in junior heavyweight wrestling for 24 minutes and set the bar so incredibly high. Not only were their wrestling sequences exciting and breath-taking, but they also told a great story as well. Ospreay attacked Hiromu's neck with surgical precision throughout the match, making each fall believable given Hiromu's brutal neck injury last summer.
But Hiromu wouldn't give up, and kept coming for more, no matter what Ospreay dished out. These wrestlers knew each other so well they had everything scouted ahead of time. There were so many reversals, transitions, switches, and big moves out of nowhere that you had no idea when and how it would end.
Lastly, while the match did go to Hiromu and he fulfilled his story of overcoming his injury, special consideration goes to Ospreay for being the best wrestler on the show. He's some kind of wrestling prodigy. He can move with such perfection and grace that he doesn't look capable of botching anything. I have no idea how he was able to attempt a Sasuke Special, get it blocked, get overhead belly-to-belly-suplexed into the ring by Hiromu, fly through the ropes and complete the Sasuke Special onto Hiromu all in one swift motion. Ospreay is definitely the man to watch in 2020.
10/10
Tetsuya Naito defeated Jay White the new IWGP Intercontinental Championship
This was a classic big New Japan match. That means it had a lot of early limb targeting, excellent reversals, and an unpredictable closing sequence. But where this differed from the typical NJPW playbook is that this contest featured a pure heel in Jay White. White had Gedo in his corner, and Gedo kept interfering in the match to screw Naito out of his advantages.
So in a nod to classic wrestling stories, Naito fought from beneath (doubly so, as he was also dealing with White brutalizing his previously-repaired knees) and had to overcome the odds. Of course, that wasn't that hard for Naito because the crowd adored him and HATED White and Gedo. While it's not the quickest of matches, the story is well-told nonetheless.
9/10
Kazuchika Okada defeated Kota Ibushi to retain the IWGP Heavyweight Championship
Ok, so believe it or not, this was actually a triple threat match: Kazuchika Okada vs. Kota Ibushi vs. Kota Ibushi's neck.
As I said in my preview, Kota Ibushi is batshit insane. He likes to take crazy bumps unnecessarily, often just for the sake of being crazy. Well, he did this again in the main event. Ibushi went for what looked like an AJ-Styles-like Pélé Kick, but somehow ended up landing right on his head. In other words, Ibushi gave himself a piledriver, and this was less than halfway into the match.
I understand that mistakes happen, but this one was just too glaring on Ibushi's part. He basically spiked himself, weakening his own body and allowing Okada to have an easier time weakening Ibushi for the Rainmaker, as Okada targeted the neck nonstop thereafter because he knows what wrestling is. It made Ibushi look more like a reckless idiot than a wrestler on Okada's level.
I will also give credit to Ibushi for trying to tell a new story during the match's second half. At one point, he turned completely stone-faced; he had a dead expression on his face and started wrestling like a heel. He even started hitting some very real-looking (and sounding) closed-fist punches to Okada, which could've gotten him disqualified (they also got him booed by the fans). While the announcers tried to sell this like it was Ibushi's dark side coming out, it didn't help that he kept doing babyface things after like the Phoenix Splash and posing for the fans after having supposedly turned evil.
As for Okada, this was an OK match by his standards. If any other wrestler had this match they'd be praising it as the magnum opus of their careers. Okada has had better matches at the Tokyo Dome, and will likely have a better one against Naito on the second night. After all, NJPW specialized in nuanced, long-term stories and Okada and Naito have an extensive history together (almost as much as Okada's rivalry with Tanahashi). So this felt like a relatively straightforward Okada match, with the real spectacle set to take place on the second night.
9/10
Out of my earlier predictions, I went 9 for 11, only getting two matches wrong: the Liger match and the CHAOS/Bullet Club match. Mind you, most of my picks were based on common sense and understanding NJPW's sense of long-term storytelling. Even if they're obvious decisions, sometimes doing the obvious thing when it's logical is better than swerving the fans with a nonsensical decision at the last minute just to 'subvert expectations'.
Overall show rating: 7.5/10
WK14 Night One felt more like a setup show – a precursor to the second show – than an event that could stand on its own. The Hiromu/Ospreay match was the only contest that wasn't affected by the second show's shadow that was looming overhead all night long. Every single other match felt like only half of a story being told, which made them feel less significant.
Night Two is likely to be the bigger of the two shows, with six singles matches (five of which are for titles), two two-man tag team matches and only one gauntlet match on the pre-show. This structure is where Night Two succeeds and Night One disappointed. Night One featured six matches that went under ten minutes (three of which were on the pre-show). With so many people shoehorned into matches with so little time, you're not going to witness much deep storytelling or compelling action. Luckily, the second night will likely have more time allotted to each match, which should translate into a more exciting and unpredictable show.