Lucha Underground Review 7/29/15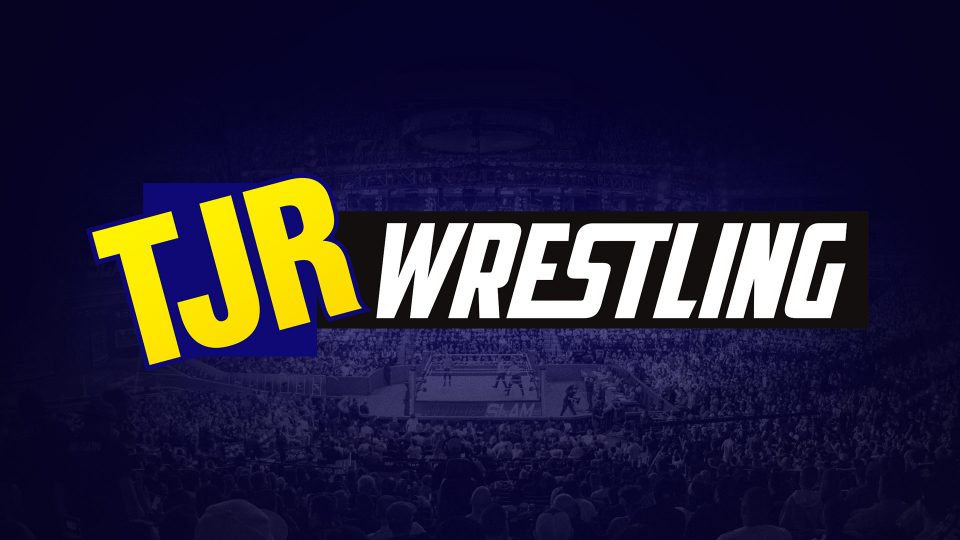 Hello again everyone and welcome to a look into the Temple where all good things must come to an end…at least until next season, Lucha Underground! This week we begin Ultima Lucha with two great undercard matches and a Trios Title match. I like this strategy of whetting our appetites with this first week of Ultima Lucha, and putting one of the two title matches here (three if you count the gift of the Gods). Let's get to the action. As always I'll give a chronological breakdown of the events of the night, followed by my takeaway on key events. Got it? Cool. Let's Lucha everyone!
The Rundown
Recap of Dario Cueto declaring Ultima Lucha and the events leading to tonight's matches
Cueto Dungeon segment with Black Lotus
Cage Defeats The Mack in a Falls Count Anywhere match
The Disciples of Death defeat Son of Havoc, Ivelisse, and Angelico to become new Trios Champions
Drago defeats Hernandez in Believers Backlash match
El Dragon Azteca outside Temple Segment
My name is Black Lotus; You Killed my Father…Wait, Didn't You?
One of the fun storylines for me this season has been the tale of Black Lotus, Matanza, Dario Cueto and the Aztec Dragon. I know it's been a bit cheesy at times, but I'm a huge Robert Rodriguez fan and this is clearly a byproduct of his association with Lucha Underground, and it's fun in a kitschy kind of way. The show opened this week with Dario Cueto walking into his secret dungeon dressed to the nines in a tuxedo.
Cueto first bragged about his accomplishments. Then he made a stunning accusation, that Black Lotus' parents were not killed by Matanza; but by El Dragon Azteca. Cueto claimed that Azteca feuded with Lotus parents in some way, and then fabricated the lie to get the ultimate revenge on Lotus' parents, taking their daughter as his own apprentice. Of course we all know this is probably a Cueto lie, but Black Lotus seemed to buy it, because two-minutes of conversation with Cueto is worth weeks of training with El Dragon Azteca I guess. It's an interesting plot twist that we'll likely see resolved next week, more on this later.
Concrete Evidence of Awesome
The opening match of Ultima Lucha is The Mack facing off against the Machine, Cage. If you missed the origins of this feud, Cage took out The Mack to join Daivari and Big Ryck in a trios team. The Mack came back and got two surprise wins over Cage, and after the second Mack win Cage flipped out and the two brawled all around the temple. That led to Cueto making this Falls Count Anywhere match to settle the feud.
This was a really fun match to start the show. I'm usually not a big fan of the Falls Count Anywhere stipulation but I felt it was done really well here. Plus the match had some excellent highlights that really got the crowd going. First the Mack embraced his inner rattlesnake and hit an excellent Stone Cold Stunner for a near fall on the floor, complete with a two-beer salute and a post-stunner taunting. That made the believers in the Temple very happy. There was also a cooler, a stop sign, and finally a Rollins-esque curb stop by Cage onto the Mack through a Cinder block for the win. That was a great way to finish the match, and in my opinion the right person won this feud. I love the Mack but Cage has been amazing all season long and deserved to close out Season 1 with a victory.
The Power of Death
The Trios Championship was on the line in the next match. I love the team of Ivelisse, Son of Havoc and Angelico but I haven't really cared much about this feud. Maybe it's because the build has been mostly in backstage vignettes, or because the Disciples of Death really haven't been in any matches to get me into them. Whatever the case, I just cared less about this feud than others.
That being said, this match delivered well-above expectations and got me to care. First off there was Catrina being her sultry, awesome self, and teasing a catfight with Ivelisse throughout the bout. There was Ivelisse living up to her "baddest quomph (shout out to my friends at TANcast for the alternative to bitch) in the building" nickname. Son of Havoc working his tail off to show everyone that he deserves mention with the top guys in LU, and finally there was Angelico doing one more crazy leap of faith to give the believers something to talk about all off season. Seriously sometimes I worry this guy isn't going to stop until he really hurts himself, but it's also incredible. Hopefully he's ok because this last bump didn't look like it ended well. They showed Angelico on the floor bleeding a bit from the nose after his crazy leap, so that worried me a bit.
After Angelico took out two-thirds of the DOD and Son of Havoc brawled into the stands with another, it was time for the teased Catfight to play out. Ivelisse took it to Catrina at first, but then Catrina was able to get her hands on the stone and deliver a knock out blow. That led to a pinfall victory for the DOD, and new Trios Champions. It also led to the hottest lick of death yet. Did anyone else actually howl at their screen old-school WB cartoon style? Just me? Liars.
Bottom line is there are new trios champs, and this poses the question of what happens next week between Mil Muertes and Prince Puma. Will Catrina's horde of death leave Ultima Lucha controlling all the gold? It will be interesting to see how this plays out.
Strap It Up
Our main event for part one of Ultima Lucha pitted Drago against Hernandez in a match with one of the craziest stipulations I've seen in wrestling, the believers backlash match. I thought the "believers" in question would wind up being ringers, but I can tell you that those were true fans that have been around Lucha Underground all season long. This really sets Lucha Underground apart as neither TNA or WWE would ever be able to pull this off. Of course the fans were protected and you can tell they weren't really laying in the leather too hard, but it was still a cool moment to see the people that have been there from day one rewarded with a chance to be a part of Ultima Lucha in a very unique way.
The match itself was typical of what these two have delivered in the past. It pitted the power of Hernandez versus the speed and versatility of Drago, as we've seen throughout this feud. The strap stipulation added a new wrinkle, especially towards the end when Drago got his hands on some nunchucks and went all Bruce Lee on Hernandez. That allowed Drago to get the win back in the ring. My only issue with this is between the fans ganging up on Hernandez and Drago's use of first mist and then nunchucks, it was really more of a heel victory for Drago. I know I'm nitpicking but I'm old-fashioned and believe that faces shouldn't cheat a bunch to win, especially if the heel isn't cheating first. It was still a lot of fun and like I said a great way to reward the hard-core Temple believers.
Enter the Dragon
The final segment of the show featured El Dragon Azteca approaching the temple. A mysterious man in a white hoodie attempted to reason with him, telling him that a prophecy stated El Dragon Azteca could not enter the temple or he would die. Astute fans will remember the man in the white hoodie from the very first segment of Lucha Underground, he was saved by El Dragon Azteca way back then. Anyways this confrontation led to El Dragon Azteca revealing that Prince Puma has been his inside man all season long, and that it was up to him to finally save Black Lotus. This leaves us on a cliff-hanger for next week as we wait to see if Black Lotus welcomes her teacher back or buys what Cueto is selling and ends up on opposite sides of him.
Like I said earlier, I've loved this storyline and I'm really interested in seeing how it all pans out. It's something that's never been done in wrestling before and I love the way Lucha Underground has been trying to change the game all season long.
The Wrap
Ultima Lucha part one really delivered in my opinion. From opening bell to the final match, there was excitement and you could really see the passion these luchadores have for their craft and for delivering in their biggest show to date. This was a really fun opening to Ultima Lucha and I can't wait to see how everything plays out next week. I've had a lot going on outside of TJR over the past few months and unfortunately haven't been able to be consistent in writing about LU. Kurt Zamora will be covering the Ultima Lucha Finale next week and I'll be back with my usual wrap up as well, plus some thoughts on the season overall and where Season 2 might be going.
That's it for me this week. What did you guys think of part one of Ultima Lucha? Did you mark out for the Mack's Stone Cold Impression? How do you feel about the new Trios Champs? Are you concerned for Angelico's well-being? Were you ok with Drago winning with heel tactics? Let me know in the comments section below! Thanks for reading everyone and have a great week! Next week I'll be celebrating my birthday by watching Ultima Lucha, so pretty cool gift!
https://youtu.be/LyplJXnNgW4