The John Report: The WWE Raw Deal 05/15/17 Review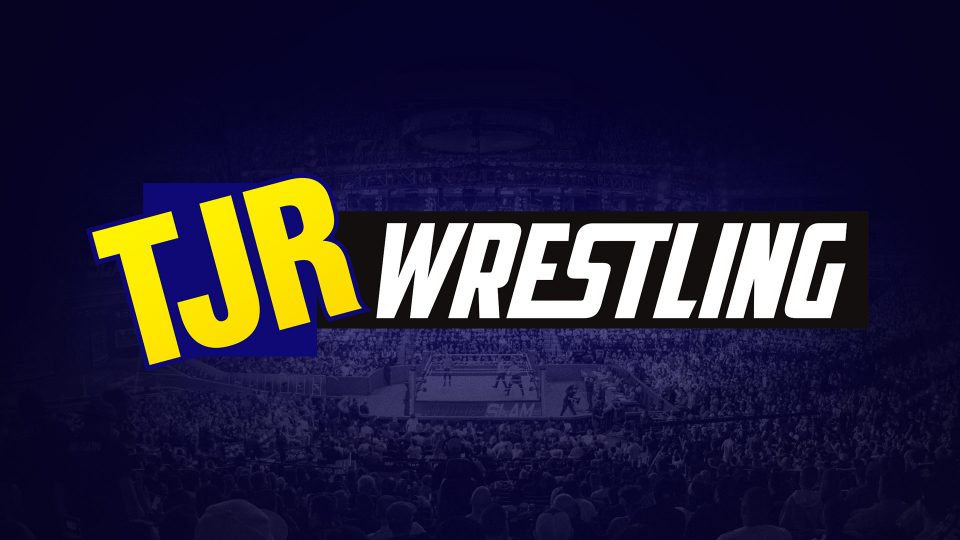 Live from Newark, New Jersey this is the Raw Deal for episode #1249. Follow me on Twitter @johnreport. Thanks Melo Man for the creative banner up top.
The opening video package focused on the Roman Reigns rivalry with Braun Strowman. It showed their brawl last week with Reigns attacking the injured left arm of Strowman with a steel chair with Strowman retreating while Reigns was left standing tall.
The Raw intro video aired. Pyro went off in the arena and the crowd in Newark was loud as the show began.
Coming up: Ambrose vs. Miz for the IC Title.
Raw General Manager Kurt Angle made his entrance in a suit. He was greeted by the "you suck" chant that he encouraged as well.
Angle entered the ring. He said that Braun Strowman suffered a shattered elbow last week and had surgery on his elbow. Angle said that Strowman may be out of action for up to six months. Angle noted that Strowman had set his sights on the Universal Championship, so he has to find somebody to earn that title shot at Lesnar.
Angle noted that at Extreme Rules they will have a Fatal 5-Way match and the winner will face Brock Lesnar for the Universal Championship.
Angle announced the names in the Fatal 5-Way: Seth Rollins, Samoa Joe, Finn Balor, Bray Wyatt and Roman Reigns. The crowd seemed interested in it and I am too.
.@WWERollins. @SamoaJoe. @FinnBalor. @WWEBrayWyatt. @WWERomanReigns.
ONE of these men will face @BrockLesnar for the #UniversalTitle! #RAWpic.twitter.com/7VwlCDePYX

— WWE (@WWE) May 16, 2017
Analysis: It's an important match featuring most of the biggest names on Raw. They had to change plans due to Strowman and instead of doing a bunch of singles matches, we have a huge 5-way match at Extreme Rules. I like it.
Roman Reigns made his entrance while Angle was in the ring. Reigns was still favoring his left arm, but it was not taped up this week. Reigns was booed with some cheers.
Reigns told Angle they don't need a Fatal 5-Way match since he's the number one contender. Reigns bragged about how it's his yard, he beat Undertaker at WrestleMania (loud boos for that) and he put Strowman in that ambulance. Reigns said he's the only guy around here that can beat Lesnar for that Universal Championship. Finn Balor's music interrupted.
Balor pointed out that he was the first Universal Champion and he never lost his title. Balor told Reigns that if he wants a piece of The Beast, the line starts behind Balor. Balor had a staredown with Reigns. Reigns told Balor that he has heart, but not the killer instinct to beat Lesnar. Balor reminded Reigns that on his first night on Raw, he beat Reigns. Samoa Joe's music interrupted.
Samoa Joe said that it's not big heart, anybody's yard or anybody's club – he said it's about action and results. Joe said when he locked in the Coquina Clutch on Rollins, his body was on the ground and his body went limp. Joe said when he enters the Fatal 5-Way he's going to win.
Bray Wyatt's graphic appeared on the screen. The lights went off and when they went back on, Wyatt was in the ring. Wyatt said he could feel them all trembling. Wyatt said they will cower, they will fall and they will run. Seth Rollins' music interrupted them.
Rollins said while Extreme Rules is in a while and they will have time to talk, but he came there to fight. Joe left the ring to start brawling with Rollins. Wyatt attacked Balor, so Reigns hit an uppercut on Wyatt and they brawled on the floor. Rollins pulled Joe's left knee against the middle rope. Joe left up the ramp. Wyatt back in the ring with a forearm on Rollins. Reigns hit a Superman Punch on Wyatt. With Wyatt and Rollins brawling on the floor, Balor hit a running dropkick on both of them. Balor into the ring and he hit a Slingblade on Reigns, who rolled to the floor. Balor hit a somersault dive over the top to the floor onto Rollins and Reigns. Balor's music played to end it at 18 minutes into the show.
Analysis: Good energy in that segment. It was a typical long promo to start Raw, but in this case it was necessary to set up the 5-Way match at Extreme Rules. I liked the brawling action by all five guys to end it as well. The whole thing was well done with Balor looking strong to end it. I think Rollins or Balor will win at Extreme Rules, but Wyatt or Joe is possible too. Reigns is unlikely because WWE will want to save him against Lesnar. I like not knowing who will win. Makes it more fun.
The Hardy Boyz were shown walking backstage because Jeff has a match up next.
(Commercial)
PLUG TIME: It was an interesting weekend for the wrestling business on Twitter thanks to a tweet from Randy Orton talking about how successful WWE's Euro tour was and also the "dive" nature of some indy wrestlers. I decided to chime in on the subject with an exclusive article for The Comeback where I came to the defense of Orton a bit simply because I think people tend to overreact to when wrestlers let loose on Twitter. Orton could have handled it a bit better, but that's not really his way…Also, I posted a retro review of WWE Judgment Day 2004 featuring one of the bloodiest matches ever between Eddie Guerrero and JBL. The rest of the show was bad, but that part was memorable.
The trio of Seth Rollins, Finn Balor and Roman Reigns were backstage arguing. Kurt Angle was there to calm them down. Angle put Rollins in a match against Wyatt and noted it was the first time ever for that match while Balor will face Reigns.
Analysis: Two fresh matchups set up there. I like it. Could they save Rollins vs. Wyatt for another time? Sure, I guess, but I don't mind it on Raw as a first time match. The last Balor/Reigns match was last summer, so it will feel fresh to see it again.
Jeff Hardy made his entrance with brother Matt. Sheamus entered with his tag partner Cesaro. A replay aired of Sheamus knocking out a tooth of Jeff Hardy at Payback. Another replay aired of the Hardys beating Sheamus/Cesaro at Payback and then Sheamus/Cesaro attacked after the match. These teams will face off at Extreme Rules for the tag titles.
Jeff Hardy (w/Matt Hardy) vs. Sheamus (w/Cesaro)
Jeff avoided a Brogue Kick early and a back body drop sent Sheamus over the top to the floor. When Jeff tried an attack, Sheamus caught him and slammed him into the side of the barricade. They went to break two minutes into it.
(Commercial)
Back from break, Sheamus was still in control until Jeff hit a kick to break free. Atomic drop by Jeff followed by a double leg drop and a dropkick for a two count. Sheamus hit a huge knee lift for a two count with the announcers yelling about the tooth from Payback. Sheamus got boots to the face and he went up top with an attack, but Hardy countered with a modified Twist of Fate for a two count. Cesaro went on the apron, so Matt knocked him down. Sheamus went for a Brogue Kick, Jeff moved and Sheamus hit Matt, but didn't really connect, so he kicked him again leading to Matt landing on Cesaro on the floor. Jeff hit a Twist of Fate on Sheamus. Jeff up top and he hit a Swanton Bomb on Sheamus for the win after eight minutes.
Winner by pinfall: Jeff Hardy
Analysis: *3/4 It was okay for the time given. There was the obvious mistake towards the end with the Brogue Kick by Sheamus not connecting, so Matt just stood there and took another kick so he could land on Cesaro as planned. I think Jeff getting the win is unnecessary because it would have meant more if Sheamus beat him. It's important to keep building up Cesaro/Sheamus. I would have had Sheamus win that match.
Coming up later: Ambrose vs. Miz for the IC Title.
(Commercial)
Sasha Banks made her entrance. A replay aired of the botched finish last week when Fox had her shoulder up, but the ref didn't see it. Fox was in the ring to do the match again.
Sasha Banks vs. Alicia Fox (w/Noam Dar)
Hard knee to the face by Banks early on. Fox came back with a boot to the face for two. Fox hit her Northern Lights Suplex for a two count. Banks took control by sending Fox face first into the middle turnbuckle, clotheslines, dropkick and a headscissors by Banks. Double knees in the corner by Banks. Fox with a sunset flip for two. Fox blocked a backstabber and sent Banks over the top to the floor. Back in the ring, Banks with an inside cradle for two. Fox hit a scissors kick on Banks's back and covered for a clean win in three minutes.
Winner by pinfall: Alicia Fox
Post match, Dar and Fox had an awkward celebration where he put her on his shoulders.
Analysis: *1/4 It was a flashback to the days of three minute divas matches. Hard to do a lot in that amount of time, but they worked hard. I was very surprised by the Fox win since she rarely wins matches and I didn't figure it would be a clean win for her. It will probably lead to another match with Banks getting the win back.
Still to come: Rollins vs. Wyatt and Ambrose vs. Miz is up next. Ambrose and Miz/Maryse were shown walking backstage on a split screen.
This week on Smackdown: AJ Styles vs. Jinder Mahal and Randy Orton vs. Baron Corbin.
Analysis: I doubt they have a clean finish in the Orton/Corbin match. Could be a DQ ending. Owens will probably cost Styles the win because WWE wants to keep giving Mahal wins to make him look credible.
(Commercial)
A commercial aired for WWE Backlash this Sunday night on WWE Network. I'll have a preview up later in the week.
The Miz made his entrance with his lovely wife Maryse. Dean Ambrose, the IC Champion, was up last. They stood in the ring while Jojo did the in-ring intros since it's a title match.
Intercontinental Championship: Dean Ambrose vs. The Miz (w/Maryse)
Ambrose is wearing one of his shirts instead of a tank top, so that's a wardrobe adjustment by him. Swinging neckbreaker by Ambrose as the crowd was doing chants for both guys. Ambrose to the top, so Miz left the ring and the show went to break one minute into it.
(Commercial)
Miz was in control as they showed a replay of Miz sending Ambrose into the steel steps during the break. Ambrose countered a headlock by sending Ambrose into the rope, but Miz hit his backbreaker into a neckbreaker for a two count. Miz did the kicks to the chest that he stole from Daniel Bryan that don't really look that good and Ambrose got a rollup for two. Ambrose avoided an attack, which sent Miz to the floor. Ambrose hit a suicide dive on Miz outside the ring. Dive! Running clothesline by Ambrose and a bulldog that didn't look good. Ambrose with a cradle for a two count. They each countered finisher attempts and Ambrose got a pin attempt for two. Miz missed a corner attack, so Ambrose went up top and hit an elbow smash for a two count. Miz hit a boot to the face that barely connected, but Ambrose sold it anyway. Ambrose bounced off the ropes, Miz hit Skull Crushing Finale and that was good for two. Miz missed a kick, Ambrose got a rollup for two and Ambrose hit a clothesline that sent Miz over the top to the floor. Ambrose wanted to attack, but Miz pulled Maryse in front of him. Ambrose still jumped on Miz on the floor after Maryse moved out of the way. Ambrose rolled Miz back in, Maryse on the apron, Miz blocked a low blow attempt by Miz and Ambrose kicked Miz in the groin. The ref rang the bell to give Miz the disqualification win. It went 12 minutes.
Winner by disqualification: The Miz (Ambrose retains IC Title)
Analysis: ***1/4 It was a pretty good match from them like usual. I've seen them wrestle so many times that I was calling the spots before they did them. The story of the match was about Ambrose going for his finisher repeatedly, but Miz kept getting out of it. The finish likely means they will have another match at Extreme Rules possibly with a stipulation like No Disqualifications since this match ended with a DQ. Since Miz won the match by DQ, he has a right to another title match, so it makes sense for them to do the title match at that point. I don't really want to see the match again since it's happened so many times this year, but it's going to happen.
On the replay, Graves said that Miz was going for a "strong style inner thigh grab" instead of a low blow, which is pretty funny. Miz was in pain on the floor while Ambrose celebrated the fact that he's still the IC Champion.
Balor was interviewed by Charly Caruso backstage. She noted the Finn Balor WWE 24 documentary airs on WWE Network after Raw. Balor's also in the Fatal 5-Way match. Balor said it may be Roman's yard, but it's his universe.
Coming up is Rollins vs. Wyatt and Reigns vs. Balor.
Alexa Bliss, the Raw Women's Champion, made her entrance.
(Commercial)
A replay aired of Alexa Bliss winning the Raw Women's Title two weeks ago at Payback.
Bliss noted this is Newark, New Jersey and mocked their lack of a catchphrase. She said it's the "sweat gland of America." The fans booed and she said they are booing because they know it's true. Bliss called the fans the poster children of failure, but tonight they will experience a winner that has won the Raw Women's Championship and Smackdown Women's Championship. She called herself a goddess again. Bliss talked about how she's smarter and more dominant than the others. She shut up the "What?" by doing another "say what" thing. Bliss bragged about all the things she's done and noted that she would have won Miss USA if she was in that pageant. Bayley's music cut her off.
Analysis: Solid promo from Bliss. I don't think we need to hear her say the same thing every week, but this is WWE where they like their heels to be repetitive and annoying.
Bayley made her entrance to a nice ovation. Bayley entered the ring to say that Bliss has done everything she said she was going to do. Bliss said the only title she cares about is the Raw Women's Title. Bayley said she's invoking her rematch to once again become the Raw Women's Champion.
Bliss said she didn't know if Bayley is jet lagged or the ponytail is cutting off the air to her brain. Bliss said that at Extreme Rules it means you do whatever it takes to get the job done. Bliss told Bayley she will never get extreme, but that's okay because Bayley is a good girl. Bliss told Bayley it's over and told her to sit at the kiddie table where she belongs to leave the championships to the adults. Bayley shoved her out of the ring. Bliss came back by sending her neck against the middle rope. Bliss found a kendo stick under the ring. Bliss went into the ring and hit Bayley with a kendo stick in the back. Bayley bumped out of the ring to sell it as a big deal. I think there was a "ECW" chant there. Bliss mocked her from inside the ring to end it.
Analysis: They set up the rematch for Extreme Rules while also pushing the idea that they will have a more physical match since Bliss used a weapon. Perhaps it will be an Extreme Rules match. I thought Bliss did a good job on the promo as usual. It helps that she gets to talk way more than the other women. A minor complaint is that Bliss' promo sounded a lot like Charlotte in what she would say to Bayley. It's the same thing about Bayley being like a kid and being average. They need to change it up a bit.
Up next is Gallagher & Aries vs. Neville & TJP.
(Commercial)
Kurt Angle was on the phone in his office (presumably talking to Sami Zayn) when The Miz and Maryse showed up. Miz complained about Ambrose intentionally getting himself disqualified. Angle said that Miz won, so he deserves another championship opportunity. Angle told him he gets Ambrose again at Extreme Rules. Miz said that's not enough and said that he wants a match where the title can change hands on a disqualification. Angle said you got it. Angle told Miz to watch how he talks to him. Maryse stared yelling at Angle in French, so Angle spoke back to her in broken French (Angle saying "Je Suis Gold Freaking Medalist" was great) and The Drifter showed up with his guitar. Miz left with Maryse. Angle asked The Drifter if he could help him, but The Drifter just left.
Analysis: Title changing hands on DQ stipulation is enough of a twist to make it seem different. I think Miz will win the title at Extreme Rules.
Neville made his entrance. He defends the Cruiserweight Title against Austin Aries again at Extreme Rules.
Neville & TJP vs. Austin Aries & Jack Gallagher
The face team of Aries and Perkins went after TJP early, so Neville pulled TJP to the floor. Gallagher with a back body drop launch sent Aries over the top to take out both heels on the floor. Commercial one minute into it.
(Commercial)
Back from break, the heels were in control with TJP hitting a body slam on Aries. Neville dumped Aries on the floor, so TJP stomped away on Aries on the floor. The fans were pre-occupied with something going in the crowd, so TJP slapped on a headlock on Aries. Aries hit a shoulder tackle on TJP and hit him in the head while clapping his hands to break free. Gallagher hit a body slam on TJP for a two count. Gallagher did a headstand in the corner followed by a double boot to the face of TJP. Neville and Aries started brawling in the ring. TJP dove at the back of the left knee of Aries. Gallagher knocked Neville out of the ring and Aries jumped off the top to knock down Neville on the floor. Gallagher with a headbutt on Perkins. Neville grabbed Gallagher's foot and Aries hit Neville with the Discus Fivearm. Back in the ring, TJP splashed Gallagher in the corner and hit the Detonation Kick on Gallagher for the pinfall win after nine minutes.
Winners by pinfall: Neville & TJP
Analysis: **1/2 It was a solid tag match that felt like a repeat of things we've seen before. The lack of freshness in this division is why the crowd didn't seem to care about the action in the ring. I'm not sure why anybody would care about TJP pinning Gallagher when they aren't in the title match. It didn't really accomplish anything even though the work was good.
The announce team of Michael Cole, Corey Graves and Booker T shilled WWE Network content.
Still to come: Rollins vs. Wyatt. Also, Reigns vs. Balor is up next.
(Commercial)
Bayley was in the locker room getting looked at by a trainer. Angle went up to her. He said that Bayley's going to have a straight up wrestling match at Extreme Rules. Bayley said it's not fair and she's ready to get extreme. Angle said Bayley will face Bliss at Extreme Rules for the Raw Women's Title in a "Kendo Stick on a Pole Match." Bayley seemed happy with it.
Analysis: I'm not a huge fan of "on a pole" matches, but at least it differentiates it from most women's wrestling matches. They can build up to the kendo stick spot in a big way since Bayley sold it well.
Goldust and R-Truth were in the locker room with Truth looking sad about their loss last week. Goldust talked about how they can get back to the top. Goldust fired up Truth saying they should show Gallows & Anderson what the Golden Truth is all about.
Analysis: Last week and this week suggests there might be a long term story in place to get these guys the tag titles after a long journey. I'm in favor of that because if built up well it will mean something. If they don't win then it feels pointless, so we'll see if there's a good payoff. (It turns out I was off with that live prediction, but figured I should leave it in.)
Finn Balor made his entrance to a big ovation from the crowd. The show went to break there.
(Commercial)
The video aired of the Roman Reigns and Braun Strowman battle last week on Raw. Same thing that stared the show two hours earlier because WWE thinks we forget things.
Analysis: Finn Balor had to stand in the ring for about six minutes between the break and that video package. Poor guy.
Roman Reigns made his entrance with Cole noting the elbow surgery of Braun Strowman that could keep Strowman out of action for six months. Reigns was mostly booed with some cheers as well.
Finn Balor vs. Roman Reigns
Reigns had his upper body taped up and the left shoulder had more tape on it. Reigns sent Balor across the ring with a hip toss. Balor tried to attack, but Reigns tossed him across the ring again. Reigns hit a Samoan Drop on Balor. Fans did the "Let's go Roman/Roman sucks" chant. Balor hit Reigns with a kick to the face, back elbow, forearm and a running dropkick to the face. When Balor hit Reigns with a chop in the corner, Reigns came back with an uppercut. Reigns charged in, Balor moved and Reigns hit the injured left shoulder into the ring post. Balor with a kick to the face while he was on the apron and Reigns was on the floor. Balor with a double foot stomp attack outside the ring. That led to a break five minutes into it.
(Commercial)
Back from break, Balor sent Reigns out of the ring. Reigns was on the apron, so Balor hit a leaping kick to the head. Balor charged after Reigns on the floor, which led to Reigns picking up and driving Balor back first into the ring post. Reigns hit a Drive By dropkick that sent Balor shoulder first into the ring post, which led to a two count. Reigns hit Balor with a series of corner clotheslines. Balor avoided a kick to the head, but Reigns came back with a spinning Powerbomb for a two count. Balor came back with a kick to the left side against the ribs, Reigns couldn't lift him and Balor hit a double foot stomp to the chest. Balor hit the Slingblade neckbreaker to take down Reigns. When Balor charged in, Reigns hit a Superman Punch for a two count leading to Booker's "you gotta be kidding me" catchphrase even though Reigns never wins with that move. Reigns set up for a charge, but Balor kicked him in the face and hit the Slingblade again. Balor with a running dropkick that sent Reigns into the turnbuckle. Balor up top while Reigns was out in the ring. Reigns popped up to his feet to knock Balor down. Reigns hit a Spear on Balor and covered for the win after 15 minutes.
Winner by pinfall: Roman Reigns
Post match, Balor was selling after the loss and Reigns just had a serious glare.
Analysis: ***1/2 Very good match with a clean finish. I liked how neither guy hit a finish until Reigns hit that Spear to win. Sometimes they do longer matches on Raw with guys kicking out finishers too much. Earlier in the night we saw Ambrose kick out Ambrose's finish. I think in TV matches it's better to protect finishers and not have people kick out. As for the result, no surprise to see Reigns win. It really doesn't mean anything at Extreme Rules because I doubt Reigns is going to end there. Balor might be the winner at Extreme Rules, so having him lose could be done to build up the other guys. Also on a final point, I thought both guys sold well the entire match. Reigns is consistently good at that now.
The announce team recapped things that have happened and hyped up Rollins vs. Wyatt.
Wyatt was shown in his lair with smoke all around here. Wyatt talked about how there's evil on Raw and he sees it for what it truly is…a beast. Wyatt said that this is his world. Wyatt said that we will all worship his name as he stands triumphant as the new Universal Champion. Wyatt talked about how he's tasked with saving another soul, Seth Rollins. Wyatt wondered if Rollins had what it takes to look evil in the eye and conquer it. Wyatt told him to listen to his gutless instincts and run.
Analysis: Typical Wyatt promo that was fine like usual. His threats don't mean as much considering how badly he has been booked since WrestleMania. He needs some wins.
A commercial aired for NXT Takeover Chicago on Saturday night on WWE Network. Always a good show.
(Commercial)
Seth Rollins was interviewed by Charly Caruso. Rollins talked about how after everything he's been through in the last year, he doesn't think Wyatt is going to be the guy to stop him. Seth said when he is in the building he doesn't have to say "I'm here." Rollins added that if anybody is going to slay the beast it's the man that will slay the king.
Analysis: I'm a huge Rollins fan, but I don't think "Kingslayer" is a great name. Neither is The Architect. The nickname department needs to come up with something better for him.
Golden Truth did their entrance with R-Truth rapping onto the way to the ring. When Truth did his "What's Up" bit, Goldust punched him in the back. Goldust kicked him in the ribs. Goldust stomped away on Truth in the corner. Some fans chanted "thank you Goldust" for this. Goldust tossed Truth over the top to the floor. Goldust punched Truth some more on the floor. Goldust rolled Truth into the ring with Booker saying he's never seen this side of Goldy. More punches from Goldust and a running kick to the head. Goldust picked up the microphone: "That's what's up." Goldust posed to end it while the crowd wasn't booing. Some were chanting "yes" for it.
Analysis: I didn't expect that. I'm not sure if Goldust vs. Truth is a great idea since they are both support players that rarely win matches since they are in their mid-40s. The tag division needs more team, so I'd rather see them on the same side. The beating by Goldust was pretty tame. It was just about punches and kicks. No moves.
Still to come is Rollins vs. Wyatt.
A commercial aired for the WWE UK Championship Special that's on this Friday on WWE Network.
(Commercial)
There was a commercial for some video game called Injustice 2 that comes out on May 16. I'm not much of a gamer anymore.
Enzo Amore & Big Cass did their entrance. Big ovation for them. Enzo said he's the Michael Jordan of jargon and he noted he's from there in the Garden State. Enzo spoke about how's a certified Jersey G. Titus O'Neil's music hit and he had Apollo Crews with him.
Titus did a promo mocking what Enzo & Cass do while knocking the smell of New Jersey. He said Apollo is going to beat Enzo while telling people to stand up for the Titus Brand. It sounded like an "Asshole" chant from the crowd. Cass said that Apollo is not facing Enzo because O'Neil is facing Cass. O'Neil is wearing a suit. O'Neil said he's not wrestling in a $3100 suit and $1200 shoes. Cass told him he looked great and spent a lot of money, but it doesn't change the fact that this match will happen. Cass said when the match is over, O'Neil won't like the way he looks because he's…S-A-W-F-T.
Titus O'Neil (w/Apollo Crews) vs. Big Cass (w/Enzo Amore)
O'Neil wrestled in a suit and tie. O'Neil attacked early and took off his jacket as well as his belt. Enzo told him to put the belt down while Titus faced him. Titus turned around and Cass hit a boot to the face for the pinfall win in one minute.
Winner by pinfall: Big Cass
Analysis: 1/4* Match of the year! Not really.
Post match, Enzo grabbed O'Neil's phone and took a selfie with O'Neil and Crews. That led to Crews hitting Enzo with an enziguri kick in the back of the head. Enzo left with Cass as Crews' music played.
Analysis: That could be the heel turn of Crews that is very necessary. I'm all for it if that was the point of this.
Rollins vs. Wyatt up next.
(Commercial)
A teaser video aired about the Finn Balor WWE 24 special on WWE Network after Raw. Those shows are always well done.
Coming up on 205 Live on Tuesday on WWE Network: Austin Aries vs. TJP.
TJP was in the locker room. Neville told him he did good. TJP said he still hasn't got the title match that he's looking for. Neville said that the championship opportunity TJP wants is there, but they still have an Austin Aries problem. Neville told TJP that they will end this once and for all.
Bray Wyatt made his entrance for the main event while Cole thanked the fans in Europe for the support of Raw over the past two weeks.
Seth Rollins made his entrance. Good ovation for him. I still think he needs a better theme song. It's too generic.
Seth Rollins vs. Bray Wyatt
Rollins was aggressive early on. They went outside the ring with Rollins going over the top to take him out. Rollins sent Wyatt into the barricade. Rollins went for a leaping attack, but Wyatt caught him with one arm and drove Rollins back first into the barricade as the match went to break two minutes into it.
(Commercial)
Back from break, Wyatt was in control until Rollins hit a running attack to knock him down. Wyatt applied a shoulderbreaker off the top rope for a two count. They battled on the top rope with Wyatt hitting a superplex while on the middle ropes for a two count. Wyatt applied a headlock to keep Rollins grounded. Rollins set Wyatt out of the ring, but Wyatt came back with an uppercut punch. Rollins with a boot to the face and a Blockbuster off the middle ropes gets two. Rollins hit the Slingblade neckbreaker, forearm in the corner and Rollins drove Wyatt face first into the middle turnbuckle. Rollins sent Wyatt out of the ring, Rollins with a dropkick and a suicide dive by Rollins. Back in the ring, Rollins hit a springboard clothesline for a two count. The crowd isn't into the match very much. They fought for a suplex, Rollins broke free with an enziguri and Wyatt hit a hard clothesline for a two count. Nice spot there. Rollins went for a running attack, but Wyatt caught him and hit a uranage slam to take down Rollins again. Wyatt teased Sister Abigail, Rollins got a rollup for two and Rollins hit a kick to the face. Rollins with a Falcon Arrow slam for a two count. The crowd isn't making a lot of noise, but the work is good. Rollins up top and he jumped on Wyatt on the floor up against the barricade. Samoa Joe showed up at ringside and attacked Rollins with a forearm to the face to cause the disqualification. The match went 14 minutes.
Winner by disqualification: Seth Rollins
Analysis: *** The effort was good by both guys, but the crowd wasn't into it that much. I know WWE tried to push this as a big deal since it was their first singles match together. However, the crowd just didn't seem to care. Rollins is very good in the ring. He just doesn't play to the crowd enough. If he did, they might care more. The interference by Joe was so obvious. We all knew it was coming, so maybe that's why the crowd didn't care enough about the match. If you know what the finish is going to be it's hard to get excited about nearfalls.
Post match, Joe sent Rollins into the corner with a splash, kick to the face and a uranage slam.
Wyatt stared down Joe. Wyatt worked with Joe briefly until Wyatt turned on Joe and hit the Sister Abigail neckbreaker on Joe. Wyatt picked up Rollins and hit the Sister Abigail on him. Wyatt posed in the ring to end the show with his "Follow the Buzzards" line. That's the end of Raw at 11:09pmET.
Analysis: Wyatt gets to stand tall this week. I'm sure that in other weeks somebody else will look strong to end the show. Since they have a five-way match at Extreme Rules, the four other guys should be in a similar spot to end Raw. That's how WWE always builds to those kinds of matches.
Three Stars of the Show
1. Finn Balor
2. Roman Reigns
3. (tie) Dean Ambrose
3. (tie) The Miz
The Scoreboard
7 out of 10
Last week: 5
2017 Average: 5.85
Average since brand split starting July 25/16: 5.8 (Smackdown is 6.75)
Last 5 Weeks: 5, 7.5, 4.5, 7.5, 7
2017 High: 8 (April 3)
2017 Low: 4 (Jan. 9 & Feb. 27)
Final Thoughts
I give it a 7 out of 10.
It was a pretty good show with three matches hitting the three star level. I thought they did a better job of setting up fresher matches with Reigns vs. Balor and Rollins vs. Wyatt. It's better to see that than the predictable tag matches. Both of them were fun to watch too. The IC Title match with Miz and Ambrose was also good even though we have seen that many times before.
There weren't a lot of promos. The main event promo was done because they needed to set up the Extreme Rules main event while mentioning Strowman's injury. Bliss did a decent promo to further her story with Bayley and set up their Extreme Rules match.
Two characters got new direction too. Goldust going heel was unexpected while Crews turning heel was completely necessary for him. I know neither guy matters that much now, but Crews turning heel is the best thing for him. I hope it works out.
Was it a particularly exciting show? No, but the work was good and they built up stories leading to Extreme Rules matches well.
Braun Strowman is missed because he has been a highlight of Raw all year.
.@MATTHARDYBRAND and @JEFFHARDYBRAND will defend their #RAW#TagTeamTitles against @WWESheamus and @WWECesaro at #ExtremeRules! pic.twitter.com/OKnJHe0CvR

— WWE (@WWE) May 16, 2017
Here's the lineup for Raw's Extreme Rules show on June 4.
Fatal 5-Way Extreme Rules Match to Determine #1 Contender for the Universal Championship: Roman Reigns vs. Bray Wyatt vs. Finn Balor vs. Seth Rollins vs. Samoa Joe
Raw Tag Team Championships: The Hardy Boyz vs. Sheamus & Cesaro
Raw Women's Championship – Kendo Stick on a Pole: Alexa Bliss vs. Bayley
Intercontinental Championship: Dean Ambrose vs. The Miz – The title can change hands on a disqualification.
Cruiserweight Championship: Neville vs. Austin Aries
Four of those five matches are rematches. The main event obviously is fresh.
—
That's all for now. See ya next time for the Smackdown review.
You can contact me using any of the methods below. Thanks for reading.
John Canton
Email: mrjohncanton@gmail.com
Twitter: @johnreport