The John Report: The WWE Raw Deal 02/06/17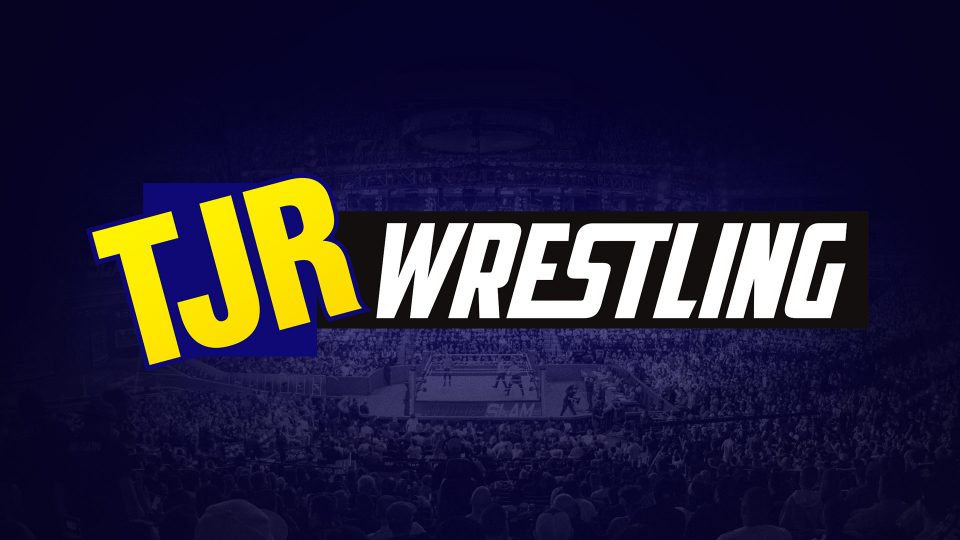 Live from Portland, Oregon is the Raw Deal for episode #1237. Follow me on Twitter @johnreport.
The show began with highlights of Triple H's promo last week along with clips of him and Seth Rollins when they were on the same page. Then it showed what happened last week when Samoa Joe showed up for a sneak attack on Rollins to end the show. The video was well done and lasted nearly four minutes.
Samoa Joe Signs His Raw Contract
Raw began with Commissioner Stephanie McMahon and General Manager Mick Foley already in the ring. There was a table there along with a contract. Foley introduced the hottest free agent signing of the new era, then asked Stephanie if that's how she wanted him to say it, she gave him a mean look and Foley introduced Samoa Joe.
Samoa Joe walked out with a suit. Good reaction to him with mostly boos since he's a heel. Stephanie was excited to see him. Joe gave her a big hug. Stephanie introduced Joe as well. She said he was the hottest free agent of the new era and soon to be new member of the Raw roster. She added that he held titles all over the world, he's the Samoan Submission Machine, Samoa Joe.
Stephanie asked Foley why he wasn't doing this with his typical enthusiasm. She wondered if he was just upset that Stephanie had to do his job for him. Foley said he's been a fan of Joe for a lot of years and pushed for him to be signed before. He said he didn't care about the way that Joe got his contract or the people he's associating himself with.
Joe started by saying: "Eighteen years." He said that it took him 18 years to be standing in that ring right now. In those 18 years, one man opened the door and gave him an opportunity (he means Triple H). He said if loyalty to that one man means coming out there, beating up Seth Rollins and putting him on the shelf then so be it. Joe added that he's putting the locker room on notice, he said he will beat up our heroes, he will choke them out and when they wake up he will beat them down all over again. He said "The Destroyer has arrived" and told Foley there is nothing he can do about it. Joe signed the contract to officially join the Raw roster.
Analysis: Good promo by Joe. He's a true heel that is honest about how he wants to beat people up. It makes sense for the face GM Foley to be mad about the way Joe started on Raw because it was something Triple H and Stephanie did without telling Foley.
Roman Reigns made his entrance. Mixed reaction like always. He's another Samoan guy whose real name is Joe.
Reigns got in Joe's face for a staredown and told Joe to try to threaten him. Reigns added that "I don't think we ever met before" (I find that to be silly) and then said his name. Reigns called himself the baddest man to step foot in WWE, so the moment Joe signed that contract it means that Joe is in his yard. Reigns said Joe can shut his mouth or he's about to cave it in.
Foley said that Joe and Stephanie may have loyalty to one man, but he's got loyalty to each and every person in this building as well as people that care enough to make Raw a part of their Monday nights. Foley said that as long as he's GM he gets to make the matches. Foley made the match: Reigns vs. Joe later on Raw. The fans cheered that decision. Joe and Roman stared some more. Joe left with Stephanie.
Analysis: Good staredown leading to a match. It puts Joe over as a major star right away by putting him in a televised main event match against Reigns in his first Raw match. I'm a bit surprised that Reigns didn't mention that Rollins is his buddy and that's why Reigns is there. They didn't have Reigns mention Rollins at all. The crowd was excited to see the staredown as well, so I think it was the right move to set up this match. By the way, I think Reigns saying it's his "yard" is a way to tease the Undertaker match at WrestleMania since Undertaker said that for years.
The announce team of Michael Cole, Corey Graves and Byron Saxton were shown on camera to run down things to come.
Bayley was shown backstage walking with her buddies Cesaro and Sheamus. She faces Nia Jax up next.
(Commercial)
Bayley made her entrance. They showed a clip of her pinning Charlotte in a tag match. It was announced that Bayley will challenge Charlotte for the Raw Women's Title next week on Raw.
When Jax was announced, they mentioned she was 272 pounds. It was a new thing that they didn't do before, so they are trying to push her weight as a big deal. Normally, they don't mention the weight of the women.
Bayley vs. Nia Jax
Bayley attacked with punches early on, but Jax shoved her off and gave her a headbutt. Running hip attack by Jax sent Bayley into the ropes. Jax with a body slam. They replayed the body slam. Yes, really. A replay of the most basic move in pro wrestling. Bayley did a neckbreaker on the ropes, but Jax came back by sending Bayley face first into the middle turnbuckle.
(Commercial)
Back from break, Jax was still in control as she tossed Bayley across the ring and splashed her in the corner. Bayley came back with a corner clothesline and a running knee strike. Three back elbows by Bayley, but when she charged in Jax was there to catch her. Jax with a clothesline that sent Bayley out of the ring. Jax sent Bayley into the barricade. A charge on the floor failed by Jax as Bayley moved and Jax hit the ring post. Bayley shoved Jax into the ring post. Bayley went back in the ring as the ref counted Jax out. Charlotte ran down to the ring in her street clothes and the Women's Title in her hands. Bayley went after Charlotte, so the ref stopped counting because he was occupied by that and a Bayley dropkick sent Charlotte to the floor. Jax got back in the ring, picked up Bayley and hit a Samoan Drop leading to a pinfall win after nine minutes.
Winner by pinfall: Nia Jax
Analysis: **1/4 It was a dominant performance from Jax for the most part. With the way it was booked I figured Bayley would win by countout. Nope. They went for the Bayley loss even though she has the title shot next week. Weird way to build up a contender, but that's typical WWE where they have people lose going into title matches way too often. Since it was a cheap loss, Bayley has an excuse, so she doesn't look that weak. As for Jax, she continues to look dominant.
Post match, Charlotte held up the Raw Women's Title over a fallen Bayley. They meet for the title next week.
Later on Raw: Jericho vs. Zayn for the US Title and Gallows & Anderson vs. Cesaro & Sheamus for the Raw Tag Team Titles. Also, Reigns vs. Joe as we learned earlier.
(Commercial)
This week on Smackdown Live it's John Cena vs. Randy Orton.
Braun Strowman entered for a 4 on 1 handicap match. They showed still images from the Royal Rumble to show Strowman costing Reigns the Universal Title. Then last week on Raw, Reigns cost Strowman the Universal Title by attacking him.
Braun Strowman vs. Four Losers
Do I really need to put the names of the losers? No. Strowman wit ha forearm shot to the chest of one dude and corner splashes two others. One of the guys ran to the back. Smart guy. Strowman picked up a guy for a suplex into a slam. Strowman with forearm shots to a dude with bad blonde and brunette hair. Running Powerslam by Strowman. He tossed the other two guys on top. Strowman covered three guys at once to win. It went about two minutes.
Winner by pinfall: Braun Strowman
Analysis: 1/2* Dominant win by Strowman as expected in a 4 on 1 match.
Post match, Strowman had a microphone. He mentioned Foley and complained about these guys as competition. Strowman said he's going to find Foley. He went to the back.
Strowman was shown backstage yelling for Foley and to the shock of nobody, Foley was there. Strowman said that competition was a joke. Strowman said he wants everyone. Foley said if he wants competition he'll put him in a match at Fastlane…Strowman vs. Reigns. Strowman seemed happy and left.
Analysis: That match was expected for Fastlane after the Strowman attack at the Royal Rumble and the Reigns attack the next night. It could be Strowman's first loss since Reigns will likely look strong with a win leading to a match against The Undertaker at WrestleMania.
A video package aired about Akira Tozawa, who is part of the cruiserweight division. Cesaro spoke about him saying he represents the strong Japanese tradition. Cesaro mentioned his hard kicks and German Suplex. Tozawa is up next.
Analysis: Tozawa started on 205 Live last week. He was impressive in the Cruiserweight Classic tournament last year. He's a talented performer, so it's good to see him as part of the cruiserweight division.
(Commercial)
There was a graphic about Aretha Franklin for Black History Month.
Austin Aries replaced Saxton for the cruiserweight match.
Akira Tozawa vs. Drew Gulak
Gulak with a shoulder tackle leading to a bridging pin for two. Tozawa with two chops and a punch to the jaw followed by a kick and a back splash for two. Hard kick by Gulak sent Tozawa out of the ring. Gulak grabbed a headlock back when they went back in the ring. Running forearm by Tozawa sent Gulak to the floor. Tozawa did his shrieking to fire up the crowd leading to a suicide dive that took out Gulak on the floor. Back in the ring, running dropkick to the knee by Tozawa and the Shining Wizard running knee for a two count. Tozawa nailed some hard kicks to the chest and a bridging German Suplex for the pinfall win for Tozawa after four minutes.
Winner by pinfall: Akira Tozawa
Analysis: ** It was a match designed to showcase Tozawa with a meaningful win in his first Raw match. He got the crowd into the match with his shrieking, which is what he did during the Cruiserweight Classic. It helped make him stand out. The cruiserweights don't get a lot of time to have long matches on Raw. On 205 Live they get a bit more time, but usually only the main event match.
After the match, Brian Kendrick went into the ring to shake Tozawa's hand. Tozawa shook his hand and Kendrick left.
Later on Raw: Goldberg on Raw to answer Brock Lesnar's WrestleMania challenge.
(Commercial)
The Canadian Champions Have Things To Say
The great duo of Universal Champion Kevin Owens and United States Champion Chris Jericho walked out with their titles as well as "The List of Jericho" of course.
The fans chanted "Y2J" for Jericho before they could speak. Owens said that last week he said he was proving people wrong his entire career and he did again because nobody gave him a chance against Braun Strowman, yet Owens is still the WWE Universal Champion. Jericho said after he successfully defends his title against that muttonhead Sami Zayn he'll still be our United States Champion and the greatest of all time.
Jericho said he has a bone to pick with somebody else that people are calling the greatest of all time. Jericho asked if you know what happens if you call yourself the greatest of all time and you're not Jericho. You know what happens? "Tom Brady…you just made the list!" Good. Those damn Patriots finding a way to win didn't make me happy. Stupid Falcons blowing a 25 point lead! The Falcons made my list because I bet on them.
Jericho moved on to focus on WrestleMania. He said we know that the winner of the Elimination Chamber will win the WWE Title and face Randy Orton at WrestleMania. Jericho had a huge match idea for WrestleMania – Champion Jericho vs. Champion Owens. He mentioned it a few times and the fans chanted "yes" for it. Owens said that Jericho vs. Owens is the biggest main event in WrestleMania history, but Owens said he's not sure he can fight his best friend. Cue Goldberg's music.
Goldberg made his walk backstage and I don't see any blood on his head, so he likely didn't headbutt any doors to have a bloody head this week. That's a good thing. Loud "Goldberg" chant as he marched down to the ring in his street clothes including a Goldberg shirt.
Goldberg entered the ring. He gave them the choice of leaving the ring or suggested they should take him on 2 on 1 right here, right now. Fans were fired up for Goldberg.
Goldberg mentioned that last week, Brock Lesnar and Paul Heyman challenged him to one last night at WrestleMania 33 (he pointed to the fight). He answered the challenge: "I accept."
Analysis: Goldberg vs. Lesnar is official for WrestleMania as expected.
Owens said that Goldberg accepting Lesnar's challenge is a great decision. Owens told him that Goldberg vs. Lesnar would be a perfect undercard match because Chris and Kevin is the main event. Owens wondered if Goldberg knew why KO is the longest reigning Universal Champion. Goldberg said it's because Owens has never faced him. Goldberg noted that Owens has an open card at Fastlane and he challenged Owens to a match for the Universal Title at Fastlane.
Jericho told Goldberg he can't just go down there to make his own matches. He asked Goldberg if he knew what happened to people that make their own matches. Jericho was going to write on the list, but Goldberg took the pen and wrote on it. Goldberg: "How about that WWE Universe? Goldberg just made the list!" Loud "Goldberg" chants. Well played. The crowd loved it. Jericho yelled about how that's not how it works. Jericho told Goldberg that he's got a big, fat mouth and he's never liked him. Jericho said that if Goldberg wants a match at Fastlane then he's got it because at Fastlane it will be Goldberg vs. Kevin Owens for the Universal Championship at Fastlane. Owens didn't seem happy with Jericho accepting the challenge.
Goldberg finished it by saying: "Kevin Owens, it looks like you and your title…are next." Goldberg dropped the microphone and left with the crowd chanting his name. Owens and Jericho argued about it some more as the segment ended.
Analysis: That was really well done. It was probably the best Goldberg promo since he returned for Survivor Series. That's because it was a lot more natural due to the two other guys in the ring instead of Goldberg being out there by himself trying to deliver a monologue, which is not his strength. There was a bit of comedy there as well with Goldberg putting his own name on the list, which the crowd loved. As for Jericho accepting the challenge, that's a unique way to set up the match. It also could lead to the predictable problems between KO and Jericho.
Up next is Gallows & Anderson vs. Cesaro & Sheamus. Reigns vs. Joe still to come.
A commercial aired for Elimination Chamber, which is a Smackdown PPV this Sunday. I'll have a preview up by Friday and a live review on TJRWrestling.net on Sunday night.
(Commercial)
PLUG TIME: I'm writing retro WWE PPV reviews for TJRWrestling.net and Rajah.com going forward. This past Saturday I posted a review of SummerSlam 2003. Why am I starting there? Because that's where the last guy left off. The show was main evented by the second Elimination Chamber match. It was an average show, but there were a few highlights. Next up this weekend is Unforgiven 2003. I think it will be up on Friday.
Backstage, Owens was mad with Jericho about accepting the match. Jericho said he's got his back. Owens said that accepting the match against that maniac is not having KO's back. Owens left angrily while Jericho was left to wonder what he did wrong.
Analysis: It's clear that this is what will lead to the split. Goldberg wins title at Fastlane, Owens blames Jericho for it, Jericho ends up the face and they have a match at WrestleMania. Makes sense to me.
The duo of Enzo Amore & Big Cass are at ringside to watch the match since they want to challenge the winners of this match.
Raw Tag Team Championships: Luke Gallows & Karl Anderson vs. Cesaro & Sheamus
This is a rematch from the Royal Rumble Kickoff Show when Gallows and Anderson won the titles.
Sheamus with a double knee drop on Anderson for a two count. Cesaro tagged in with uppercuts on Gallows, then a kick to the face and a double team clothesline from Cesaro and legal man Sheamus. When Anderson tagged in, Sheamus punched him in the gut and Cesaro tagged in with a double stomp for two. Cesaro with an uppercut on Anderson in one corner and another uppercut in the other corner. Gallows distracted Cesaro leading to a jumping kick by Anderson. With Cesaro on the floor, Gallows kicked him to knock him down as the show went to break.
(Commercial)
Back from break, Cesaro avoided an Anderson attack in the corner and tagged in Sheamus. Hot tag time for Sheamus with shoulder tackles on Anderson and a running back kick in the corner. Sheamus went up top and connected with a leaping clothesline for a two count. Sheamus nailed a clothesline leading to the ten forearm shots to the chest. Cesaro tagged in to do a double team powerslam with Sheamus, but Gallows was there to make the save. Cesaro with an uppercut that sent Gallows over the top to the floor. Gallows landed near Enzo, so Gallows kicked Enzo in the head. Cass responded with a kick to the head of Gallows. The ref saw it, so that's a disqualification ending at nine minutes.
Winners by disqualification: Luke Gallows & Karl Anderson
Post match, Cesaro and Sheamus were mad about the ref ringing the bell. They argued about it.
Analysis: **1/2 They were on their way to a pretty good match, but it ended abruptly because of the presence of Enzo & Cass. It was obvious that E&C were seated at ringside instead of the announce table because they would be a part of the finish. The cheap ending will likely lead to a triple threat tag match at Fastlane. That way they can hold off on Enzo & Cass as the lone challengers for WrestleMania, so that they can win the titles at WrestleMania to give them a big moment as the popular team.
Up next is a Seth Rollins injury update.
A video package aired about legendary baseball player Jackie Robinson for Black History Month. Black WWE superstars Darren Young, Cedric Alexander, Apollo Crews, Kofi Kingston, Naomi, Alicia Fox talked about Robinson's career.
Analysis: They were obviously reading from the same script, but it came off well since he was a very important athlete in sports history.
(Commercial)
A video package aired showing the Triple H/Seth Rollins segment leading to Samoa Joe attacking Rollins to end Raw. It led to Rollins suffering a knee injury as well. Keep in mind that we already got a recap 90 minutes earlier, but that's WWE always wanting to repeat things.
After the video, Cole mentioned that Rollins has a torn MCL and he is "in serious doubt" for WrestleMania because of it. In 2015 it was torn ACL for Rollins. That's much more serious and kept him out for seven months. This won't be as long.
Analysis: The report that was in the Wrestling Observer last week said it was a torn MCL and it would be about eight weeks. It could be more than that, but we don't know that yet. No timeline given by WWE here, which is no surprise. I think WrestleMania is unlikely at this point, but I'm not going to try to play doctor.
The New Day trio made their entrance as The Shining Stars were in the ring.
Kofi Kingston wondered who has been to the Shining Stars resort. Who? Who? Who? They all shouted "Nobody." Xavier Woods said the people wanted magic, so they gave them unicorns and they wanted to dance, so they gave them Francesca. They even gave the people cereal, which led to Big E feeding people Booty O's cereal. Big E wondered if they could give the people ice cream. Fans chanted "yes" for that. They all yelled "ice cream" together.
Analysis: Sometimes they have classic promos that are funny. This was just average, but at least it may get people wondering if WWE will have ice cream bars again.
(Commercial)
The New Day – Big E & Xavier Woods (w/Kofi Kingston) vs. The Shining Stars – Primo & Epico
The heels worked on Woods with Primo applying a chinlock to keep him grounded. Fans chanted "Ice Cream" to try to rally Woods. Double dropkick by the Shining Stars. Delayed suplex by Epico on Woods for a two count. Primo nailed a splash off the middle ropes with Kingston encouraging Woods to think about the ice cream. Primo with a shoulder tackle to Woods against the turnbuckle. Woods came back with an impressive missile dropkick. Hot tag to Big E against Epico with E hitting two belly to belly overhead suplexes in a row. Big E hit a side belly to belly followed by a running splash. Primo into the ring, Woods kicked him and hit a Tornado DDT. Woods tagged in, Big E held Epico and Woods jumped off the middle rope with the Midnight Hour also known as a double team Big Ending. Woods yelled "ice cream" as he covered. That led to the win by New Day after six minutes.
Winners by pinfall: Big E & Xavier Woods
Analysis: *3/4 It was an easy win for New Day. Basic story with Woods getting worked on for a few minutes, Big E tagging in and going to the finish from there. They haven't had much to do since losing the tag titles. I'm not sure if they are going to get back in the title picture or if the split will happen soon.
The announcers plugged upcoming events on WWE Network: Elimination Chamber this Sunday February 12, Fastlane on March 5 headlined by Kevin Owens vs. Goldberg and then WrestleMania on April 2.
The United States Champion Chris Jericho was interviewed by Charly Caruso backstage. Jericho said there is no way Sami Zayn is going to beat him twice in a row. Jericho said that sometimes best friends have minor disagreements. Owens showed up with the Universal Championship on his shoulder and Charly left. Owens said that he knows Jericho has his back since the moment he won the title. Owens said that he knows he's going to beat Goldberg at Fastlane and walk out as Universal Champion. Owens told Jericho he has his back. They hugged. Jericho vs. Zayn is up next.
(Commercial)
A video package aired about the Rock 'N' Roll Express as the next inductees in the WWE Hall of Fame. It was announced earlier on Monday.
Analysis: They were one of the best tag teams of the 1980s. Their best work wasn't in WWE, but anybody that grew up in that era knew who they were. They should have made it a long time ago. It's hard to explain why it took so long because the WWE Hall of Fame is random in terms of when they add people.
Sami Zayn and Chris Jericho made their entrances for the US Title match. Owens was with Jericho.
WWE United States Championship: Chris Jericho (w/Kevin Owens) vs. Sami Zayn
Zayn with an armbar followed by a cradle for a two count leading to Jericho bailing to the floor. Zayn chased Jericho on the floor leading to Jericho going back in the ring with a dropkick. Zayn came back with a cross body block off the top for a two count. Dropkick by Zayn. Jericho bailed to the floor again, so Zayn hit a somersault dive over the top to take him out. Show went to break there.
(Commercial)
Back from break, Jericho choked Zayn against the ropes and got a high five from Owens. Zayn came back with a clothesline. Jericho with a Lionsault for a two count. Zayn nailed an Exploder Suplex that sent Jericho into the corner. Jericho avoided a Helluva Kick, went for the Walls and Zayn countered it into a cradle for a two count. Zayn hit an impressive Blue Thunder Bomb leading to a two count because he never wins with that move. Zayn went for a DDT off the ropes, but Jericho countered it by catching him and applying the Walls of Jericho. Zayn fought it off by crawling to the ropes. With Zayn up against the ropes, the ref talked to Jericho (due to Jericho thinking he won by submission) leading to Owens nailing a superkick on Zayn. When Zayn turned around, Jericho was there with a Codebreaker leading to the win after 10 minutes of action.
Winner by pinfall: Chris Jericho
Post match, Owens and Jericho posed with their titles and shared a big hug as well.
Analysis: *** It was a good match like last week right at the three-star level. The finish was obvious as soon as the match started and WWE didn't try to do anything different than what was predictable. Cheap win for the heel champion with poor Sami Zayn losing because there was nobody there to help him. I didn't expect a title change because they will probably keep the title on Jericho heading into WrestleMania with Owens likely challenging him after KO loses the Universal Title and they split up.
A recap aired of Goldberg setting up his Universal Title match against Kevin Owens at Fastlane on March 5. A graphic was shown to let us know the match was official. Owens mocked the graphic on Twitter.
Goldberg is also set for a WrestleMania match against Brock Lesnar on April 2 in Orlando.
Samoa Joe was shown in the locker room warming up for his main event match.
(Commercial)
Sasha Banks was in the trainer's room getting looked at by a doctor. Charlotte Flair showed up with the Women's Title on her shoulder. She mocked Banks for spending her days in physical therapy while Charlotte is making history. Charlotte hoped that Banks could watch next week's match that Charlotte has against Bayley so Charlotte can put Bayley beside Banks in the trainer's room. Charlotte closed the segment by saying that she thought that "Roadblock End of the Line" was just the name of a pay-per-view and the end of Banks' career. Something like that.
Analysis: The heel turn of Banks is coming. I think the finish for Charlotte vs. Bayley will have Banks try to help Bayley win, but instead she'll accidentally cost Bayley the win.
Neville Interviewed by Austin Aries
Austin Aries was in the ring to conduct an interview. Aries has a banana in his jacket pocket. He brought out Neville, who walked out with the Cruiserweight Title and he was in his ring gear. Aries said that Rich Swann had an ankle injury that will keep him out of action for a bit. Aries announced a match for 205 Live this Tuesday night: Perkins vs. Nese vs. Alexander vs. Dar vs. Gallagher in a Fatal 5-Way elimination match. The winner of that match gets to face Neville for his title at Fastlane on March 5.
Neville was asked which one of those five competitors scares him the most. Neville said that Aries must be delusional if he thinks anybody in the division scares him. Neville added that no matter who the number one contender is, they will have to bend the knee to pay respect to the king.
Cedric Alexander made his entrance. Noam Dar entered to say he should steal the Cruiserweight Title like he stole Cedric's girlfriend Alicia Fox. Jack Gallagher said if they are going to have a king of the cruiserweights he should be a gentleman. Aries complained about how this was supposed to be a one on one interview as Tony Nese joined the fun. TJ Perkins was the last man to join the party by noting that he was the first Cruiserweight Champion and said that he knows what it takes to win that title.
Perkins went into the ring and attacked Nese with a punch. The other guys started brawling around the ring and in the ring. Gallagher nailed Neville with uppercuts followed by a dropkick that sent Neville out of the ring. Graves said that Neville wasn't prepared to compete even though Neville's in his wrestling gear. Perkins hit a dive over the top to the floor, Nese hit a dive over the top to the floor, Alexander hit a dive over the top to the floor and Neville teased a dive, but he stopped himself to get booed. The show went to break.
Analysis: It was a decent segment designed to set up the match on 205 Live this week as well as a tag match after the break.
(Commercial)
A video aired to let us know that Emmalina will premiere next week on Raw. It's not the first time they have said that, but perhaps it is legit this time.
Analysis: She's a talented wrestler that was hurt for much of 2016 leading to back surgery, but she was healthy about five months ago. I hope this really is her return to TV. Oh yeah, she's good looking too.
Aries was on commentary for this match.
Neville, Tony Nese & Noam Dar vs. Cedric Alexander, TJ Perkins & Jack Gallagher
The heels worked on Gallagher with quick tags to isolate him from his team. Nese whipped Gallagher hard into the turnbuckle. When Gallagher was near a tag, Nese decked Alexander with a punch. Gallagher came back with a headbutt on Nese to knock him down. Dar tagged in for the heels even though Neville wanted the tag. Perkins got the hot tag against Dar with kicks and a running dropkick. Running back splash by Perkins on Dar in the corner. When Perkins went for a springboard attack, Dar hit a dropkick. Dar went for a tag, but Neville dropped to the floor, grabbed his title and walked to the back. Perkins got a rollup on Dar for a two count as Nese made the save. Perkins hit the Detonation Kick on Nese. Alexander got the tag leading to a springboard clothesline on Dar. Alexander hit the Lumbar Check leading to the pin on Dar to win for his team. It went about six minutes.
Winners by pinfall: Cedric Alexander, TJ Perkins & Jack Gallagher
Analysis: **1/4 Basic tag match with Neville acting like a jerk towards his teammates by bailing on them and costing them the win. Alexander getting the pin was no surprise because it makes sense to elevate him as the next title contender. I'm a huge fan of the Lumbar Check finishing move as well.
There was a segment with Jericho and Owens in the locker room. Jericho said next week on Raw they need a "Festival of Friendship" celebration. He said it's perfect because Raw is live from Las Vegas next week. Jericho said it will be the biggest celebration ever. Owens said he won't miss it and it sounds great.
Analysis: Let's enjoy the Owens and Jericho friendship while it's still around because the end is near. A Festival of Friendship sounds great to me.
Reigns vs. Joe up next.
A clip aired from earlier with Joe talking about how he's going to beatdown our heroes. That led to Roman Reigns saying he's the baddest man to step foot in WWE, which led to their match.
(Commercial)
The announcers talked about Smackdown's Elimination Chamber show this Sunday night with the WWE Title on the line.
Highlights aired of John Cena's 16th WWE (World) Title win at the Royal Rumble.
There was also a video package about the Elimination Chamber with past competitors talking about how violent it is while pushing Sunday's PPV event.
Analysis: That was about five minutes of promotion for Smackdown's PPV on Sunday. So much for a brand rivalry huh? It's not like they push the rivalry hard, but that's still more than they have done to promote the other brand since the split last July.
This week on 205 Live it's a Fatal 5-Way Elimination Match: Perkins vs. Gallagher vs. Alexander vs. Dar vs. Nese
Next week on Raw: Charlotte vs. Bayley for the Raw Women's Title and the "Festival of Friendship" featuring Chris Jericho and Kevin Owens.
Roman Reigns made his entrance. Samoa Joe attacked him outside the ring before Reigns could enter the ring. Joe took him down with a clothesline and tossed him into the barricade. Joe worked on Reigns outside the ring with punches. Joe rammed Reigns into the ring post leading to a running senton splash on Reigns on the floor. The ref checked on Reigns on the floor as Joe went into the ring and the show went to break.
Analysis: They are doing a good job of pushing Joe as an opportunistic heel that will attack anybody at any time and cause pain. He's at his best as a heel.
(Commercial)
Samoa Joe vs. Roman Reigns
The bell rang after the break with Reigns saying he was okay to fight. Joe pounded on Reigns a bit until Reigns threw him out of the ring. Reigns whipped Joe into the barricade. Back in the ring, Joe splashed Reigns in the corner and hit a leaping kick to the head. Joe hit some chops leading to Reigns no selling. Reigns tried to come back, but Joe chopped him down again and hit an elbow drop for a two count. Joe worked on Reigns with punches to the body followed by a choke using the ropes. Suplex by Joe as he continued on offense. Joe with a submission hold pulling back on Reigns' arms. Reigns fought out of it leading to a slugfest. Reigns came back with uppercuts and a leaping clothesline. Reigns nailed corner clotheslines, a boot to the face and an uppercut. Joe came back with an atomic drop, boot to the face and senton splash for two. Joe charged in, Reigns caught him and Reigns hit a Samoan Drop for a two count. Joe bailed to the floor to avoid a further attack. Reigns nailed him with the Drive By dropkick. Back in the ring, Reigns hit a Superman Punch. Braun Strowman's music hit and he made his way down to the ring. Reigns punched Strowman when he was on the apron. Reigns with a Superman Punch on Strowman. Joe capitalized with a kick to the back. Joe sent Reigns into the ropes and hit a uranage slam for the pinfall win at around 11 minutes.
Winner by pinfall: Samoa Joe
Analysis: ***1/4 It was a good match with Reigns selling well and Joe doing a great job of being aggressive on offense. It's a smart way to establish Joe as a major threat in his first match on Raw. That's the right way to book him. Reigns did a good job of selling the beating from before the match. A clean win would have been even better, but that's not going to happen against Reigns. With that loss, Reigns is on a bit of a losing streak since he lost at Royal Rumble in the title match and in the Rumble itself. Of course the title match loss and this loss weren't clean. That likely means he's going to be on a huge winning streak very soon. I'm not sure what the plan is for Joe at Fastlane right now, but he should be on the show getting the win over somebody. Perhaps Sami Zayn could be the opponent since he can't seem to win big matches, which is a shame.
After the match was over, Strowman went back into the ring. Strowman nailed Reigns with a Running Powerslam. Some fans chanted "Thank You Strowman" for attacking Reigns. Strowman kicked Reigns out of the ring and nailed a punch to the chest of Reigns. Strowman held up the top half of the steel chair and hit Reigns in the face with them. Strowman picked up Reigns and drove him through a barricade at ringside with a Running Powerslam. Referees showed up to keep Strowman back. That's how Raw went off the air at 11:11pmET.
Analysis: It was an impressive ass kicking by Strowman. I'm surprised they didn't do an announce table spot or something where they used weapons more to make it look more vicious. Those barricades at ringside are so thin and wouldn't hurt a fly if you slammed somebody through them, so they went the safe route. It looks impressive, so that's really what matters.
If the finish looked familiar during the main event it's the same thing they did in the Nia Jax/Bayley match with Charlotte in the distraction role. Doesn't WWE go over finishes so they avoid repeating things? No idea, but they should.
If you're wondering about Brock Lesnar, he was at the show, but only appeared after the show for the live crowd. Lesnar gave Big Show a F5 and that was it.
Three Stars of the Show
1. Chris Jericho – The promos were on point and funny while the match with Zayn was good again. Adding Tom Brady to the list was pretty funny.
2. Samoa Joe – Good to see him on the main roster finally. We need more pure heels like him.
3. Roman Reigns – Nice work in the main event.
The Scoreboard
7 out of 10
Last week: 5.5
2017 Average: 5.5
Average since brand split starting July 25/16: 5.81 (Smackdown is 6.61)
Last 5 Weeks: 5.5, 6, 5, 4.5, 5.5
2017 High: 7 (Feb. 6)
2017 Low: 4 (Jan. 9)
Final Thoughts
I give it a 7 out of 10.
That's my high score for the year. I thought it was a better effort this week. I liked Joe vs. Reigns and Jericho vs. Zayn quite a bit. The opening promo was very good because it felt fresh. Goldberg had a strong showing in that segment with Jericho and Owens with the crowd loving every second of it.
It was a big night for the heels winning in a cheap manner because Joe, Jericho and Jax all won without getting clean pinfalls.
There wasn't anything that was that bad this week. They didn't use the Commish & GM for anything other than the first segment. Most of the backstage segments advanced storylines or set up match. I wasn't really bored this week, which is a good sign.
Here's the announced lineup for the Fastlane PPV presented by Raw on March 5. It takes place in Milwaukee, WI.
WWE Universal Championship: Kevin Owens vs. Bill Goldberg
Roman Reigns vs. Braun Strowman
I'll be back later in the week for an Elimination Chamber preview and review on Sunday night at TJRWrestling as well.
—
That's all for now. See ya next time for the Smackdown review.
Thanks for reading. Go Toronto Raptors. Go Toronto Maple Leafs.
John Canton – mrjohncanton@gmail.com
Twitter @johnreport
Personal Facebook and TJRWrestling on Facebook