The John Report: The WWE Raw Deal 01/16/17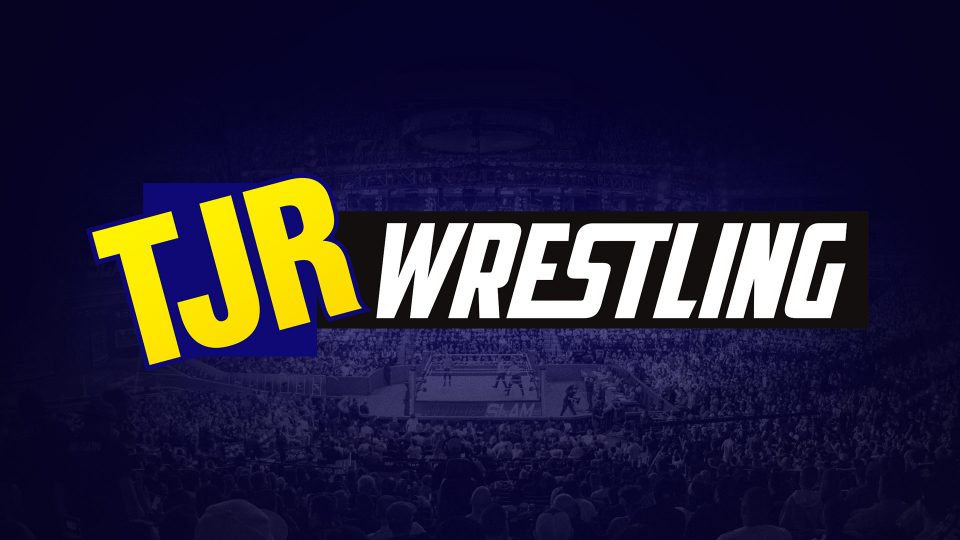 There are two weeks of Raw left before the Royal Rumble on January 29. Announced for this week's show is an appearance from Brock Lesnar as well as Sheamus & Cesaro defending the Raw Tag Team Titles against Gallows & Anderson.
In case you missed the big news from earlier in the day, Kurt Angle will be inducted into the WWE Hall of Fame in 2017 during WrestleMania weekend. It's the first time Angle has appeared for WWE since he left in the summer of 2006. He has been missed a lot and I'm glad he's back. I will definitely be writing some things about him in the coming days, weeks and months because he is one of my three favorite wrestlers ever along with Shawn Michaels and Steve Austin. Welcome back, Kurt!
They tried something different this week prior to Raw with an attack by Nia Jax on Sasha Banks before the show aired. It was sent out on WWE's social media channels. You can watch it here if you want.
Analysis: She's not like most girls…because she attacks people before the show starts while she's in her ring gear. It continues their storyline with Jax doing cheap shots to weaken the smaller Banks. (When I wrote this before Raw started I had no idea that WWE would air the video twice during Raw as well, but they did.)
—
Live from Little Rock, Arkansas this is the Raw Deal for episode #1234. Follow me on Twitter @johnreport. Thanks Melo Man for the Godzilla inspired banner above. Yes, that's Kurt Angle and Paul Heyman in the corner.
There was a graphic that said "In Memory of 'Superfly' Jimmy Snuka 1943-2017" to begin Raw.
A video package aired about Martin Luther King Jr. because today is MLK Jr. Day in the United States. It's something WWE does every year featuring some of his famous speeches and images from his life. The video also showed images of other famous black people including Barack Obama.
The Raw opening video package aired to start the show.
People On Raw Like To Talk
Roman Reigns entered to start the show. Lots of boos with some cheers. Highlights aired of Reigns losing the US Title last week to Chris Jericho during a handicap match also involving Kevin Owens. In two weeks at the Royal Rumble, Reigns challenges Owens for the Universal Championship with Jericho in a shark cage above the ring.
Reigns said that he can't complain about losing a fight because he was outnumbered because they did that all the time when he was in The Shield. He says he's not complaining as he mentioned his US Title loss, but Owens will be complaining at the Rumble. Reigns noted that KO is one on one with Reigns because Jericho will be in the shark cage. Reigns bragged about how KO can't beat him one on one and nobody in the world can beat him one on one. Reigns said he'll head on down the road at WrestleMania as the main event for the third year in a row.
The great Paul Heyman interrupted Reigns. He called himself the "calm before the storm" because Brock Lesnar is going to be on Raw as well. Heyman went into the ring. He tried to give us a Royal Rumble spoiler, but fans were chanting "Goldberg" to upset him. Heyman paused and told the fans that Goldberg is not there.
Heyman said here's how the Royal Rumble goes: "Eat. Sleep. Elimination. Repeat." Reigns said that Lesnar must be eating or sleeping because he's not there with Heyman.
The great Universal Champion Kevin Owens and the equally great US Champion Chris Jericho joined the fray. Owens bragged about how he and Jericho are both the Universal and United States Champion. They went into the ring. Jericho said they are the "new Universal US Champion." Jericho said that Owens will beat Reigns at Royal Rumble and Jericho will win the Rumble to set up Jericho vs. Owens for both titles. He said the best thing is that they will remain champions. Jericho added that everybody better watch…it.
Owens said that he's the longest reigning WWE Universal Champion in history. True. He claimed he will still be Universal Champion after the Royal Rumble. I don't know if that's true. Owens said he'll still be Universal Champion no matter who he faces.
Seth Rollins music played and he showed up to say you can't have the WrestleMania conversation without Seth Freakin' Rollins. He went into the ring. Rollins reminded Heyman and Reigns that anything can happen in the main event at WrestleMania, which is his way of noting his WWE Title win from two years ago.
Braun Strowman entered without a microphone. He went into the ring to stare at Reigns.
Brock Lesnar's music hit. Huge reaction for him. Lesnar looked at everybody in the ring while Heyman was outside the ring. Sami Zayn showed up and jumped on Strowman's back. Reigns and Rollins dumped Owens and Jericho out of the ring. Reigns punched Strowman, Rollins with a knee to Strowman and Zayn with a Helluva Kick on Strowman. Lesnar nailed a German Suplex on Reigns. Lesnar with a German Suplex on Zayn as well. Lesnar signaled for Strowman to get in the ring. Strowman stood on the apron and then backed down. Reigns back in with a Superman Punch on Lesnar. Owens and Jericho went in the ring, so Reigns punched them down. Lesnar back up and Lesnar hit a F5 on Reigns. Lesnar's music played to end the opening segment while he had a staredown with Strowman.
Analysis: That was good. It went about 17 minutes, but it didn't feel that long. Lesnar's presence helped a lot because they often waste him by having him standing there doing nothing. At least he got to get physically involved and interact with different people here. Seeing him against Zayn briefly was pretty cool. There was a bit of a tease of Lesnar facing off with Strowman. That will probably be saved for the Rumble match. Also, that segment likely sets up a six man tag for later. It was well done. Better than the usual, anyway.
Up next is Big Cass & Enzo Amore vs. Rusev & Jinder Mahal.
(Commercial)
The faces did their intro with Enzo Amore back on his feet after an injury a few weeks ago.
Rusev & Jinder Mahal (w/Lana) vs. Enzo Amore & Big Cass
Double team move from the faces with Cass tossing Enzo into Mahal in the corner. Cass nailed Rusev with some knee strikes. Cass clothesline to Mahal sent him over the top to the floor. They went to break two minutes into the match.
(Commercial)
Enzo went for a rollup on Mahal, but Rusev tagged in and did a one-armed slam on Enzo for a two count. The heels worked on Enzo for a few minutes. The crowd is loud early on in this show, so that's a good sign. Bearhug by Rusev on Enzo. Enzo broke free, boot to the face and Enzo with a DDT after leaping off the middle ropes. Cass tagged in with punches on Mahal and a fallaway slam. Body slam by Cass followed by the Empire Elbow for two as Rusev made the save. Cass nailed Rusev with a boot to the face to knock him off the apron. Cass nailed a boot to the face of Mahal, tag to Enzo and here's the Bada Boom Shaka Laka splash from Enzo for the pinfall win on Mahal. It went about nine minutes.
Winners by pinfall: Enzo Amore & Big Cass
Analysis: *1/2 It was a basic tag match. No surprise that Mahal took the pin because that's why he was added to this feud. It protects Rusev even though he's been booked horribly for months now. Giving Enzo & Cass the win makes sense to hopefully end this boring storyline. At least a top rope splash from a skinny guy is better than an elbow drop as a finisher.
Tag Title match still to come as Sheamus & Cesaro defend the title against Gallows & Anderson.
Jack Gallagher is up next to join commentary.
(Commercial)
The great Austin Aries joined commentary for the next match. The "Gentleman" Jack Gallagher is on commentary as well. Gallagher faces Daivari in an "I Forfeit" match on 205 Live on WWE Network Tuesday after Smackdown.
Ariya Daivari vs. Lince Dorado
Dorado with a cross body block early on. Daivari took over with some kicks to slow down Dorado. Hard chop by Dorado leading into a handspring Stunner for a two count. That looks a lot better than when John Cena used to do that springboard Stunner. Missile dropkick off the middle rope from Dorado. Dorado went up top and missed a cross body block as Daivari moved. Huge clothesline by Daivari. Daivari applied a Cobra Clutch submission leading to the submission win after about three minutes.
Winner by submission: Ariya Daivari
Analysis: * It was a quick match to put over Daivari ahead of his match against Gallagher on 205 Live. The cruiserweights don't get a lot of time on Raw most weeks. This was another example of that. There's also little reason for the crowd to care about Dorado since he seems to lose most of his matches. At least the Stunner looked cool.
Up next is a look at what happened to Sasha Banks earlier.
(Commercial)
PLUG TIME: I wrote an article for The Comeback about the ten greatest Royal Rumble matches ever. That means the actual Rumble match, not singles match or other matches that took place at the Royal Rumble PPV. If you're interested in re-watching some Rumbles this month it will give you a good idea as to what ones are the best.
There was a clip from last Monday's Raw when The Undertaker said he'll be in the Royal Rumble.
Analysis: No mention of his wife Michelle McCool posting on Instagram about how he leaves her loves notes around the house? Shocking. It's his third wife, so I guess Undertaker learned some things. Good for him.
The announce team of Michael Cole, Corey Graves and Byron Saxton were shown on camera.
A video package aired about the WWE UK Championship Tournament that took place this past Saturday and Sunday on WWE Network. I did not write a review of it, but I did watch it. Great stuff. Fun crowd. Awesome title match leading to Tyler Bate winning the UK Title. Mike Sanchez of TJRWrestling reviewed it, so read part one here and part two here. Thank you Mike for doing those reviews.
There was a clip from earlier in the day with Sasha Banks running the ropes as doctors checked on her bad knee. Nia Jax showed up in her ring gear and ran over her. Jax sat on the left knee to cause more pain. Doctors and refs went into the ring to check on Banks.
Cesaro and Sheamus made their entrance to defend the Raw Tag Team Titles after the break. It was noted by Cole that Cesaro and Sheamus will both be in the Rumble match.
(Commercial)
Gallows and Anderson made their entrance. They have one of my favorite theme songs in WWE right now. It's not at the level of Nakamura, Roode or Styles, but I like it a lot as a rock song.
Raw Tag Team Championships: Sheamus & Cesaro vs. Luke Gallows & Karl Anderson
Cesaro caught Anderson with a backbreaker leading to a Sheamus tag as he hit a knee drop. Cesaro back in with a double stomp. Gallows tagged in with an elbow drop as the heels worked over Cesaro on their side of the ring. Anderson with a knee drop on Cesaro. Sheamus got a tag and knocked down Gallows with a shoulder tackle. Running kick in the corner by Sheamus leading to Sheamus going to the top rope with a clothesline on Gallows. Sheamus with the ten forearms to the chest of Gallows, Anderson in the ring, Cesaro tried to do a swing, but Anderson got out of the way. Anderson was on the floor to get away. Cesaro chased him. When Cesaro got back in the ring, the ref stopped him so Anderson hit a dropkick to the leg of Sheamus. Gallows hit a boot to the face while Sheamus was on the apron, so that knocked Sheamus down to the floor leading to a commercial.
(Commercial)
The challengers continued to work on Sheamus to isolate him from his partner. Gallows tagged in, punched Cesaro and Sheamus came back with a powerslam on Gallows. Cesaro got the hot tag against Anderson. Cesaro with several uppercuts and a dropkick to Anderson for a two count. Gallows in the ring, so Cesaro hit a dropkick on him. Cesaro hit the 619 on Anderson. Gallows sent Sheamus into the barricade. Cesaro hit a cross body block off the top to the floor to take out Gallows. Cesaro nailed a springboard uppercut on Anderson for a two count. Swing time for Cesaro on Anderson. Cesaro applied the Sharpshooter, but Gallows nailed a kick to the head of Cesaro. Anderson covered for a two count. Anderson with a Spinebuster on Cesaro for a two count as Sheamus made the save. Sheamus nailed Gallows with punches and a forearm shot to Anderson. The ref made Sheamus back off, so Sheamus hit the ref with a punch in a bit of an accidental way. The heels sent Sheamus out of the ring. Gallows and Anderson hit the Magic Killer on Cesaro. Anderson covered as another ref slid into the ring to count the pinfall. Original referee John Cone waved off the finish. He disqualified Sheamus for the punch. The match went about 12 minutes.
Winners by disqualification: Luke Gallows & Karl Anderson
Analysis: **3/4 It was a good tag match. I didn't expect the title switch. After the ref bump leading to the pinfall, it was obvious they were going with the finish with an ending that likely means there will be another match between these teams. That will probably happen at the Royal Rumble.
Post match, Anderson & Gallows were mad that they didn't win the titles. Anderson & Gallows hit the double team Magic Killer on Sheamus as well.
Later on Raw we will learn about Charlotte's winning strategies. At least make up a talk show or some shit like that. You're barely trying by advertising that, WWE.
Tag match is official for later: Rollins, Reigns & Zayn vs. Owens, Jericho & Strowman.
A video package aired for Jimmy "Superfly" Snuka, who passed away on Sunday at 73 years of age. There were highlights of him in the ring showing his famous Superfly Splash especially the one off the top of the cage on Don Muraco. There were comments from several WWE performers talking about Superfly.
After the video aired, they showed tweets from various WWE personnel like The Rock, Mick Foley, Charlotte, Triple H, Roman Reigns, Bret Hart, Stephanie McMahon and Jimmy's daughter, Tamina Snuka.
Analysis: It was a nice tribute. I have mixed emotions about it because of the murder trial surrounding the death of Nancy Argentino from over 30 years ago. I understand why WWE would give him a video tribute considering he was a very popular wrestler during the 1970s, 1980s and into the 90s. He was one of Vince McMahon's favorite performers.
(Commercial)
The Emmalina video package said it's nearly over and that she's still "premiering soon." It's been over four months.
The trio of Sami Zayn, Roman Reigns & Seth Rollins were in the locker room. Zayn said that Strowman is the focus in their match because he's such a big guy that's like a train. Zayn said Reigns is on cleanup duty. Rollins said that they appreciate the enthusiasm, but they have done this before. Zayn stuck his fist in the middle as if it was The Shield. Reigns and Rollins just walked away.
Analysis: Zayn was in the role as over the top excitable guy while the other two guys played the serious guys that wondered why Zayn was so hyper. It was a bit awkward. Funny ending with Rollins and Reigns not wanting to do The Shield fist pose.
Tony Nese was in the ring. Rich Swann made his entrance. They showed replays from 205 Live, but Neville showed up to attack Swann.
Neville stomped away on Swann. Referees held him back. Swann fought back with punches to go after him. Swann yelled at him while refs held Swann. Nese got back into the picture with punches on Swann. Neville told Nese to back off. Nese punched Swann some more, so Neville dumped Nese out of the ring. Neville with a standing side kick to the face of Swann. That ended the segment.
Analysis: Cheap attack by Neville. I like the way his heel turn has been booked. They will probably do Swann vs. Nese at 205 Live now.
The New Day trio are up next.
(Commercial)
Neville was interviewed backstage. He said everybody is a hypocrite. Neville told Swann to bring his unbreakable spirit to the Royal Rumble and Neville will prove he's the king of the cruiserweights.
Analysis: Good promo from Neville. He didn't get to talk much as a face. Most wrestlers enjoy being heels because they get to talk more. It helps with character development.
The New Day trio of Big E, Kofi Kingston & Xavier Woods entered with their Booty O's cereal, which they dumped on some fans in the aisle.
Woods said that it might be the most stacked Royal Rumble ever. Kingston went over some of the competitors: Lesnar, Goldberg, Strowman, Undertaker and most importantly you've got The New Day. They noted that it was foe vs. foe and friend vs. friend in the Royal Rumble. They added that they can all win the Royal Rumble and they would all go on to main event WrestleMania. Not really, but good effort.
Titus O'Neil showed up for the interruption. O'Neil said that he's there because he wants to replace the New Day. O'Neil wanted one of them to hook him up with one of their spots in the Royal Rumble. He said he'll take a spot in the Rumble. O'Neil challenged one of them to a match against him. Big E said that he's going to face him, but if he wins then O'Neil must stop bothering them. O'Neil called Big E "Thick'em" or something like that. O'Neil tried to start a "Titus Rocks" chant as the show went to break.
Analysis: This was poor. They tried, but it was bad. I really miss New Day in the Tag Team Title picture because I don't think WWE knows what to do with them now. It wouldn't surprise me if the split starts at the Rumble with a mistake leading to an elimination.
(Commercial)
Big E (w/Kofi Kingston & Xavier Woods) vs. Titus O'Neil
Big E dumped O'Neil out of the ring. O'Neil decked Woods with a punch. O'Neil back in the ring, Big E went after him and O'Neil nailed a boot to the head. Elbow drops by O'Neil lead to a two count. O'Neil hit a Dominator for a two count as Big E kicked out. None of the announcers called it by that name, but that's what Ron Simmons used for many years. O'Neil with a slam followed by a leg drop for two. Big E came back with two clotheslines and a belly to belly suplex. Big splash by Big E. Big Ending connects for Big E for the win after four minutes.
Winner by pinfall: Big E
Analysis: 1/2* That means O'Neil isn't going to be in the Royal Rumble. Does anybody care? No. O'Neil lost to all three New Day guys three weeks in a row. Hopefully this is the end of this "rivalry" for now. I yawned about three times during that match and I'm not even tired. Thanks Raw.
The Raw Women's Champion Charlotte was shown walking backstage and she's up next.
(Commercial)
Charlotte Addresses The WWE Universe
Charlotte, the Raw Women's Champion, made her entrance. She defends her title against Bayley at Royal Rumble on January 29. She's not in ring gear, so she won't be put in an impromptu match.
Charlotte bragged about how she's genetically superior. She said that she achieved her success because she worked hard to get there. "Average" reminds her of Bayley and connects her with the WWE Universe. She claimed that the fans see themselves in her because she's like an average fan. Charlotte pointed to the Titantron as they showed a picture of Bayley meeting John Cena. There was also a pic of Bayley with Women's Champion Ivory. There's a shot of Rob Van Dam with Bayley in a RVD shirt. Bret Hart was shown with Bayley as well. Charlotte showed some stuff that Bayley wrote about wanting to be a wrestler because they were things that she wrote as a kid and posted on the internet. Charlotte bragged about playing sports and playing Division 1 volleyball. Charlotte cued up a video of Bayley reading a letter she wrote in 2007 when she was in high school. Charlotte mocked Bayley because Bayley was crying in the video. Charlotte had a copy of the letter and she went on to read some of the letter. Fans chanted "We Want Bayley" while Charlotte said that she hoped Bayley got a F on that essay because it was just empty dreams.
Bayley made her entrance. She entered the ring. Charlotte left the ring and went up the ramp.
Bayley asked Charlotte what she's doing and told her that it's not necessary. Charlotte wondered if she was ashamed. Bayley wondered if Charlotte was trying to embarrass her. Bayley said that she's not ashamed or embarrassed about the passion and love she has for WWE. Bayley told Charlotte that she didn't have a dad that could make one phone call to get a chance. Bayley talked about how her dad would always get her a ticket at WWE events in San Jose and she told her dad that one day that was going to be her in the ring. Fans chanted "Bayley."
Bayley said she had a new poem for Charlotte. Bayley said her poem: "Roses are red, violets are blue, at Royal Rumble, I will defeat you." Bayley did another poem about breaking her pay-per-view streak. Bayley said that in two weeks you can call Bayley the new Women's Champ. The segment ended as Bayley's music played. Charlotte held up her title while the inflatable tube men went up as Charlotte was standing there.
Analysis: It was an okay promo segment. I thought it was a bit long at ten minutes. Why would Bayley take so long to interrupt her? That's the part that doesn't make sense. Charlotte was taking personal shots at her, yet Bayley stayed back there for over five minutes. The poems that Bayley said at the end were cheesy. I know WWE wants Bayley to be the prototypical basic face that fans can relate to because she's "average" like Charlotte. I just think it may be difficult to get over as much as possible this way when some fans want an edgier product. Watch Smackdown with women making more personal attacks instead of just saying somebody is average. It's pushing the limits a better than Raw is.
There was a replay of the opening segment to set up the tag match later.
Strowman was backstage getting ready. Owens and Jericho showed up to talk strategy with him. Jericho said with their brains and his braun (good one) there's no way they can lose. Owens told Strowman to take out Reigns out of action for two weeks. Jericho told Strowman to pulverize Rollins since they have to face him in the Royal Rumble. Strowman said he does what he wants and at the Royal Rumble, he's going to eliminate everybody. Strowman said that after that he's going to WrestleMania to take the Universal Champion. Strowman said that tonight he's going to make Reigns, Rollins and Zayn scream mercy for their lives. Strowman left while Owens and Jericho said "good talk" to him as the segment ended.
Analysis: Strowman is slowly getting more chances to talk. He big man with a deep voice routine well. It's probably close to his real voice, but obviously he's louder because he's on television. Strowman is still my pick to win the Royal Rumble.
(Commercial)
The entrances of Brian Kendrick and Cedric Alexander took place.
There was a clip of some Cedric Alexander/Noam Dar stuff with Alicia Fox. It led to Fox accidentally helping Dar beat Alexander and then Alexander dumped Fox for costing him the match.
Cedric Alexander vs. Brian Kendrick
Alexander sent Kendrick to the floor. Kendrick nailed a slingshot moonsault like move on the floor to take out Kendrick. Back in the ring, Kendrick hit a jumping side kick to slow him down. Kendrick applied a chinlock as Noam Dar was shown watching on television backstage. Back elbow by Kendrick slowed down Alexander. Back elbow by Alexander, shoulder to the gut, kick to the head and a springboard cross body block got a two count for Alexander. Kendrick did an eye rake to counter a move and applied the Captain's Hook submission. Alicia Fox ran out to ringside to shove the rope closer to Alexander, which led to Alexander grabbing the rope to break the hold. Kendrick dropkick on Alexander on the floor. Kendrick told her leave. Back in the ring, Alexander hit the Lumbar Check leading to the pinfall win after about five minutes of action.
Winner by pinfall: Cedric Alexander
Analysis: ** Good match. Wish they got more time, but the cruisers aren't getting a lot of time for matches on Raw. They get more time on 205 Live – at least the main events do. Alexander is one of my favorite cruiserweight wrestlers in WWE right now.
Post match, Fox went into the ring to applaud Alexander. Dar watched from backstage. Alexander was surprised by it. She went for a hug, but he ducked it and left the ring.
Analysis: This will probably lead to Dar getting Fox as his manager as a heel couple.
There was another clip of Sasha Banks getting attacked by Nia Jax prior to Raw.
Nia Jax was interviewed backstage. She was laughing about her attack on Banks. She said that as soon as Banks stood in the ring with a real woman, the aura of The Boss is now done. Jax said that she broke The Boss and now the people are buzzing about the right woman. She left.
The WWE Hall of Fame announcement is up next.
(Commercial)
Alicia Fox was shown walking backstage and was interviewed by Mike Rome. She screamed about how she didn't want to talk about what happened.
Analysis: Her crazy gimmick is back. I guess it never left.
The video package aired for the first inductee for WWE Hall of Fame 2017: Kurt Angle.
The video showed many of the great moments from Angle's amazing WWE career that took place from 1999 to 2006. The video lasted about one minute. I was hoping for something a bit longer. After the video aired, there was a shot of the crowd chanting "you suck" during his music. This time it was done as a tribute instead of mocking him as a heel.
There was a plug for the Hall of Fame taking place in Orlando on Friday, March 31. Tickets go on sale this Friday at 10amET. There's a pre-sale on Wednesday too. That's why they announced Angle as the first inductee. He's a big draw.
Analysis: Angle is one of my favorite wrestlers ever. In the top three as I noted earlier in this review. Seeing the news today about Angle finally back in the WWE fold as a Hall of Fame inductee put a big smile on my face. I hope it leads to a few matches for him. He's 48 years old, but I think he has enough left to wrestle a few times on a Brock Lesnar-like part time schedule. Why not? If he's physically able then they should do it. The fact that it took him 11 years to get back to WWE is a surprise, but that's the wrestling business. He had a good run in TNA Wrestling. Even though he spent more time in TNA, more people are going to remember him for his WWE career.
It was announced that Kurt Angle will be on ESPN Sportscenter on Wednesday at 10pmET to talk about the WWE Hall of Fame.
The duo of Kevin Owens and Chris Jericho made their entrance.
(Commercial)
Next week on Raw in Cleveland: Goldberg is back. Brock Lesnar will be there too although they didn't mention him. Not sure about Undertaker, but I assume he will be since it's the last Raw before the Royal Rumble.
Braun Strowman made his entrance to complete the heel team.
The face team had individual entrances with Sami Zayn out first followed by Seth Rollins and Roman Reigns was the last man out for his team.
There was a six-way brawl to start. Four guys got dumped to the floor. Strowman faced off with Reigns. Strowman tossed Reigns over to the top to the floor to tease the Royal Rumble. The show went to break with Strowman alone in the ring. The match didn't officially start.
(Commercial)
Chris Jericho, Kevin Owens & Braun Strowman vs. Sami Zayn, Seth Rollins & Roman Reigns
The heels worked on Reigns as the match began at around 10:48pmET when they returned from the break. Zayn tagged in with a backbreaker followed by a standing moonsault on Jericho. It led to Owens tagging in followed by a trip to Chinlock City on his former friend Zayn. When Zayn fought out of it, Owens nailed an enziguri kick for two. Jericho dropped Zayn with a back suplex. Owens back in there and Zayn broke free to bring in Reigns. Flying clothesline by Reigns knocked down Owens. Corner clotheslines by Reigns on Owens, punch to Jericho and a boot to the face by Reigns to Owens. Jericho grabbed the foot of Reigns, so Rollins tacked Jericho the floor. Strowman threw Rollins into the barricade. Reigns tried to punch Strowman, but Strowman caught him tossed him into Owens and Owens nailed a superkick for a two count on Reigns. Strowman tagged in as the show went to break.
(Commercial)
The heels continued to work on Reigns as Owens took him to Chinlock City. When Reigns got to his feet, he nailed a Samoan Drop. Rollins got the hot tag against Jericho with a forearm in the corner followed by the Blockbuster off the ropes. Zayn dumped Owens to the floor. Rollins hit a suicide dive on Jericho on the floor. Zayn nailed a somersault dive over the top to take out Owens on the floor. Strowman missed an attack on Zayn as he hit the ring post. Rollins jumped off the top with a flying knee to the face of Jericho. Rollins went for Pedigree, Jericho got out of it and tagged in Strowman. Zayn saved Rollins from an attack, but Strowman nailed Zayn with a punch to the chest. Back drop by Strowman to Rollins. Rollins came back with an enziguri by Rollins, Superman Punch by Reigns to Strowman, Zayn tagged in, Rollins hit a cross body block off the top on Jericho and Owens on the floor to take them out. Zayn with a cross body block off the top onto Strowman for a two count. Great nearfall as Strowman powered out. Strowman with a clothesline on Zayn and a running Powerslam to pin Zayn. The match went 15 minutes.
Winners by pinfall: Chris Jericho, Kevin Owens & Braun Strowman
Analysis: ***1/4 A very good main event tag match as you'd expect when they get that much time considering some of the talent in the match. When the match started, I went on Twitter to say that Zayn or Jericho would get pinned. That's how WWE books these things, so it went to Zayn doing the honors since the heels were put over strong – in particular Strowman. The action really picked up when Rollins got the tag and was doing the highspots that really fired up the crowd.
After the match, Strowman picked up Zayn and carried him over to the ramp by the announce table. The announcers bailed when they realized what was happening. Rollins saved Zayn with a chair shot to the back. Reigns nailed a Spear on Strowman on the ramp. Replays aired of what happened.
Rollins and Reigns cleared off the announce table. Owens and Jericho showed up to attack them. They knocked Rollins down. Owens and Jericho went to double team Reigns. Rollins showed to save Reigns. Rollins dropped Jericho with a Pedigree on the stage. Owens nailed Rollins with a chair to the back. Owens had a chair in hand and used it to block a Reigns attack as Owens jabbed him in the ribs with the chair. Owens hit Reigns in the back with the chair. Owens picked up Reigns and nailed a Powerbomb that sent Reigns crashing through the table. That's how Raw ended at 11:07pmET.
Analysis: It's nice to see Owens put over strong at the end of a Raw. It doesn't feel like that happens often enough especially because he is booked to lose non-title matches often. I liked it even better without the announcers there. Let the pictures tell the story. That's all that was needed.
If you're wondering, I still think Reigns is beating Owens for the Universal Title at Royal Rumble. As for the Royal Rumble, my winner of that match is still Braun Strowman.
Three Stars of the Show
1. Kevin Owens
2. Seth Rollins
3. Sami Zayn
The Scoreboard
5 out of 10
Last week: 4.5
2017 Average: 4.83
Average since brand split starting July 25/16: 5.77 (Smackdown is 6.48)
Last 5 Weeks: 4.5, 5.5, 5, 4.5, 7
2017 High: 5.5 (Jan. 2)
2017 Low: 4 (Jan. 9)
Final Thoughts
I give it a 5 out of 10.
It was an average episode of Raw. I thought the opening promo was good and the main event was very good. That means the main stars of the show had a productive night. That's how it is supposed to be. The crowd came alive when Lesnar showed up in the opening segment. Too bad he wasn't used more than that.
The rest of the show was average. The tag title match was okay and sets up another match. Does the crowd really want to see it again? I'm not so sure.
I think it's sad that there wasn't a women's match. On Smackdown they have time for two or three women segments every week. Charlotte and Bayley had a ten minute promo that dragged on too long featuring some weak poetry. They're good performers, but it was a weak segment.
The cruiserweight division got three segments. Two matches were done in under five minutes and the other segment was an angle to get heat on Neville.
This show helped build the Royal Rumble match. I wish they used Lesnar a bit more than they did.
—
That's all for now. See ya next time for the Smackdown review.
Thanks for reading. Go Toronto Raptors. Go Toronto Maple Leafs.
John Canton – mrjohncanton@gmail.com
Twitter @johnreport
Personal Facebook and TJRWrestling on Facebook