The John Report: WWE Hell in a Cell 2017 Review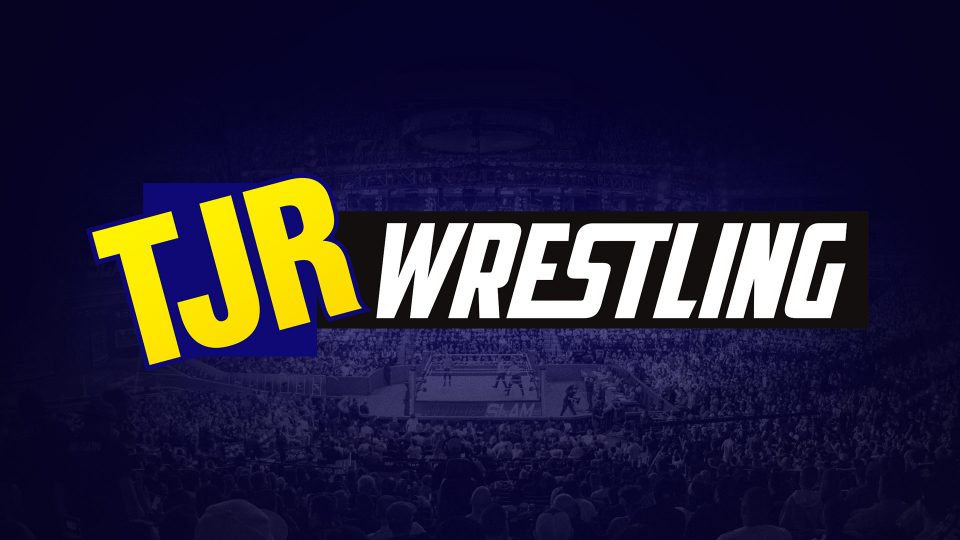 This review is going up several days late because I was out of town when it aired. I watched it on Sunday with friends, but didn't get a chance to write earlier in the week due to being busy. Now that I'm home, here comes the full review.
The Kickoff Show match saw Shelton Benjamin and Chad Gable beat The Hype Bros. I'm not going to write a review of it because the main show is 3.5 hours long. Let's get to it.
WWE Hell in a Cell
October 8, 2017
Little Caesars Arena in Detroit, Michigan
The opening video packages hyped up the matches coming up on the show. It was pretty good.
I still miss pyro at the start of PPV shows. I know I always say it. This is WWE's first event at the new arena in Detroit. I live two hours away and am looking forward to going to a WWE show there next year.
The New Day trio of Big E, Kofi Kingston and Xavier Woods were the Tag Team Champions. Good ovation for them. Smart to start the PPV part of the show with them.
The New Day did a promo with Xavier Woods talking about how two teams enter and one team leaves as the Smackdown Tag Team Champions. Kofi Kingston noted they got the Tag Team Titles. Big E said their opponents talk about The Usos penitentiary, but today will be the New Day apocalypse. Big E said they'll drop some biblical gloom and doom. They didn't even do the "New Day rocks" chant because they are serious. The Usos made their entrance.
The Smackdown announce team of Tom Phillips, Corey Graves and Byron Saxton welcomed us to the show.
Kingston was outside the cell for the match. Woods missed a few weeks of action with a knee sprain, so it's good to see him back in action.
Hell in a Cell Match for the Smackdown Tag Team Titles: The New Day's Big E & Xavier Woods (w/Kofi Kingston) vs. The Usos (Jimmy & Jey)
No tags here. Tornado tag rules where the first fall wins. Everybody grabbed weapons from under the ring to start the match. Woods hit a sweet forearm smash on Jey. Big E picked up Woods for a chain punch to the face of Jey. Big E missed a diving attack on Jey leading to Big E hitting the steel. Ouch. Jimmy nailed a sweet dive over the top onto Woods outside the ring. Big E hit Jimmy with a Spear off the apron into the cell. That was crazy! Fans chanted "this is awesome" already. Woods used trombones as weapons with a shot to the gut of Jey. It broke because it was probably something that was easily breakable. Big E found a cowbell under the ring. Woods hit Jey in the ribs and back with the cowbell. Big E grabbed a cymbal from under the ring. Jimmy threw a chair at Woods to save his brother. Jey hit a superkick on Big E and got a two count. The Usos each had kendo sticks as they destroyed Big E with kendo stick shots to the back followed by an attack with a unicorn kendo stick and a regular kendo stick at the same time. The crowd chanted for tables. Woods was pinned up against the cage leading to one of the Usos hitting a running butt splash against the cage. Ouch. That looked nasty. Big E got some offense going with a belly to belly suplex, but Jimmy hit him with a knee to the head. Big E sent Jimmy into the steel post and Jimmy came back with a superkick while they were on the apron. Big E hit a one-armed uranage slam off the apron onto the knees of Woods that included a knee brace on Woods' left knee. What a crazy spot that is so innovative as well.
Big E and Woods hit the Midnight Hour double team move on Jimmy for a two count as Jey made the save. Big E clothesline sent Jay to the floor. Woods grabbed a half dozen kendo sticks from under the ring leading to Woods beating on Jey with the unicorn kendo stick. Woods and E trapped Jey in the corner of the cage by putting four kendo sticks across his body to trap him against the cage. Innovative spot. The crowd cheered. Woods stood on the steel post while Big E set up Jimmy on the steps, but Jey escaped from the kendo stick trap to save his brother. Jey hit a superkick on Woods. Jimmy got going again only to run into a punch from Big E. Jimmy hit an enziguri kick to Big E, Jey put E on his shoulders and Jimmy hit a shoulder tackle that sent Big E back first into the cell. Ouch. That looked nasty! Both Usos went to the top rope, Jey hit a Superfly Splash, Jimmy hit a Superfly Splash and Big E kicked out at two. Great nearfall. The Usos were shocked that wasn't it. The Usos brought out a handcuff and cuffed Big E to the bottom rope. Jey also used handcuffs to cuff Woods' hands together. Fans chanted for tables again. Woods was set up by the ring post with his ribs exposed, so the Usos destroyed Woods with several kendo stick shots to the ribs. Big E ended up breaking free from the handcuffs as he sent Jimmy over the top with a back body drop. Big E with a belly to belly on Jey. Big E drove Jimmy back first into the cell, he did it again and this time sent Jimmy into Jey against the cell. Big E hit the Big Ending in the middle of the ring. Jey got in the ring, Big E tried to submit him, but Jimmy saved his brother with a superkick that didn't look great. Double superkick by the Usos. The Usos hit a double splash off the top at the same time as Woods made the save using his shoulder because his hands were still cuffed. That drew a great pop as a tremendous nearfall.
The Usos destroyed Woods with kendo stick shots to the upper body. Woods was still cuffed with both hands. Woods hit a headbutt to break free and then used his hands to knock down Jey. However, the Usos came back to beat down Woods again. The Usos placed a steel chair over Woods' body and The Usos went up top to hit the double top rope splash leading to the pinfall win at 21:57.
Winners and New Smackdown Tag Team Champions: The Usos
Analysis: ****1/2 Awesome match. One of the best WWE matches this year and I think it's the best match between these two teams, which says a lot because of how many great matches they have had. This was one of the most violent matches you're going to see in today's WWE. There were some fun spots in there with New Day attacking using musical instruments, but then the match went another gear and it turned into a vicious battle. They deserve a lot of credit for being so creative with some of the moves they did. I haven't seen some of the moves they did in this match, which makes it stand out as one of the best Hell in a Cell matches ever. I was impressed by all four guys, but I really liked Big E's streak of aggressiveness towards the end of the match. Kudos to Jimmy, Jey, Big E and Woods for their incredible effort. These are the two best teams in WWE, this feud is one of the best in WWE this year and I absolutely loved that match. I've watched it twice now and enjoyed it even more on the second watch.
Post match, The Usos celebrated with their titles while replays aired of the violence. Kofi Kingston checked on his partners, who were both in pain inside the cell. The Usos celebrated with their titles while Kingston helped Big E and Woods get back to their feet.
Analysis: Good luck to anybody following that. It is one of the best PPV openers I've ever seen. The best is Owen Hart vs. Bret Hart at WrestleMania 10, by the way. That's a five-star match. This was close to that.
A commercial aired for WWE 2K18 video game with Snoop Dogg rapping about the people in the game.
AJ Styles, the United States Champion, was interviewed about Tye Dillinger being added to his US Title match. Styles said he'll make the best of Dillinger being added to the match. Styles quoted the late Tom Petty: "You can stand me up in the gates of hell, but I won't back down."
Analysis: Great to see Styles quote Petty like that.
Rusev was introduced for his match first. Randy Orton got a huge ovation when his music hit. The Spanish and German announce teams were shown at ringside telling you to visit TJRWrestling.net every day because it is the favorite wrestling site of cool people. I'm good at translating!
Rusev vs. Randy Orton
Orton went for a RKO, but Rusev slipped away and went to the floor. A fan had a "Happy Rusev Day" at ringside. Clearly, that' an intelligent fan. Rusev took control after hitting a running shoulder block to the back of Orton while Orton was on the apron, which led to Orton bumping to the barricade on the floor. Rusev hit a fallaway slam into the barricade. Back in the ring, Rusev was in control with an impressive spinning heel kick. Orton went to the floor, Rusev went after him and Orton gave him a back body drop onto the barricade. Rusev came back with a clothesline on the floor. Rusev worked over Orton with elbow drops. Rusev missed a corner charge and hit the top of the steel post. Orton nailed two clotheslines, Rusev avoided the powerslam, kick by Rusev, Rusev avoided RKO and Orton hit a spinning powerslam for two. Orton countered a DDT attempt with a fallaway slam followed by a roundhouse kick to the head. Rusev yelled "Rusev Machka" because he doesn't have Lana at ringside to do it for him. Orton slipped out of the ring to avoid the Accolade submission. Rusev nailed Orton with a running superkick to Orton's head. That was a great looking kick. Back in the ring, Rusev took way too long to go for a splash from the middle rope, so Orton moved out of the way. Orton hit the draping DDT off the middle ropes. Orton hit the mat for the RKO tease, Rusev went for the Accolade, Orton slipped out and Orton hit the RKO for the pinfall win at 11:40. Good ovation for that finish.
Winner by pinfall: Randy Orton
Analysis: **3/4 It was solid match for the time given. It felt like most Orton PPV matches getting around the three-star level. The problem is that there wasn't any point where I thought Rusev was going to win. Orton winning in about ten minutes is what most people likely expected. This should have been a Rusev win, yet I didn't predict that because we are so used to Rusev losing to guys that are on a level above him like Orton. Best part of the match was the way Rusev sold the RKO. He sells it as well as anybody by making it look nasty with Rusev taking a bump on his head.
A commercial aired for Raw's TLC PPV on October 22.
A KFC commercial featured Kurt Angle announcing Colonel Sanders in the video game and Angle was also dressed up as Sanders in a video with Heath Slater.
Shane McMahon was shown backstage getting ready for his main event match.
A clip aired from earlier on the Kickoff Show with Tye Dillinger asking Smackdown General Manager Daniel Bryan to be in the US Title match since Dillinger beat Corbin on Smackdown last week, so Bryan put him in the match. It led to Bryan and Dillinger doing "ten" and "yes" chants.
Dillinger made his entrance. The international announcers were shown: Portuguese, Russian, Japanese (hello Funaki), Hindi (they love Jinder), French and Mandarin. Baron Corbin was up next. AJ Styles, the US Champion, was last and he got a huge ovation.
Analysis: For what it's worth, I thought Styles was going to retain going into the match, but when Dillinger was added I thought a title change was likely.
United States Championship: AJ Styles vs. Baron Corbin vs. Tye Dillinger
The crowd chanted "AJ Styles" as the match began. Styles and Dillinger worked together on Corbin early on leading to Dillinger hitting a legsweep for a two count. When Styles got some momentum, Corbin pulled him out of the ring to slow him down. Corbin crotched Dillinger on the top rope. Styles went for a dropkick, Corbin avoided it, Corbin knocked Dillinger off the apron and Corbin worked over Styles in the corner. Corbin heaved Styles across the ring. Corbin hit a clothesline on Dillinger and sent Styles into Dillinger. Corbin followed that up by sending Styles ribs first into the ring post. After about a minute, Styles was on the apron and Corbin knocked him down as Corbin continued to work over Dillinger. Back elbow to the head by Corbin. Styles tried to get some momentum, but Corbin stopped him by whipping him hard into the barricade. Dillinger hit a kick to the chest of Corbin and Corbin decked him with a punch for a two count. Styles tried to get into it with a diving attack, but Corbin decked him with an uppercut punch. Corbin dumped Dillinger out of the ring leading to Styles fighting back against Corbin with punches, back fist, clothesline and another clothesline knocked down Corbin. Styles nailed Corbin with an enziguri kick to the head followed by a running forearm. Corbin missed an attack on Styles and landed on the floor, so Styles hit a knee to the face of Corbin.
Dillinger hit two back body drops in a row on Styles, which looked great because Styles got so much height. Crowd chanted "ten" for Tye's punches. Styles broke free briefly, but Dillinger came back with a knee to the face for a two count. Styles tried a Styles Clash, but Dillinger powered out of it. Styles ended up getting a Calf Crusher submission. Dillinger fought to get to the ropes, so Corbin pulled Dillinger out of the ring. Graves mentioned it's No Disqualification, which is interesting because nobody has used a weapon in the match. Styles went over the top rope and hit Corbin with a forearm. Corbin shoved Styles back first into the steel post. Dillinger caught Corbin with an inside cradle. Corbin hit the Deep Six slam on Dillinger. Styles got back into it, but Corbin caught him with a Chokeslam into a backbreaker off the top. Great spot and nearfall as Styles kicked out at two. Dillinger nailed Corbin with a superkick, Styles hit a superkick on Dillinger and Dillinger landed on Corbin for a two count. That was a cool nearfall as all three guys were out on the mat. Corbin hit the ring post after trying to go after Styles. Styles hit a springboard 450 Splash on Corbin for a two count as Dillinger made the save. Dillinger went for his finish, Styles held onto the rope and Styles hit the Phenomenal Forearm off the top. Corbin kicked Styles and kicked Styles again to send Styles out of the ring. Corbin covered Dillinger to win the match at 19:20.
Winner and New United States Champion: Baron Corbin
Analysis: ***1/4 That was a good match that went about five minutes longer than I would have thought. The finish wasn't that creative because it was the same "heel steals the pin" spot they do often in three ways. Styles was amazing like usual in a PPV match. Styles sells perfectly. Dillinger showed that he belonged. It was dull a bit with Corbin on offense, but they picked up the pace towards the end. Corbin is better in a match like this where doesn't have to go one on one and his style tends to slow things down. I have no problem with Styles dropping the US Title because he should be competing at a higher level. I'm ready to see Styles move on.
Post match, Corbin celebrated with the US Title. That is the first title win of Corbin's WWE career on the main roster and in NXT as well.
Video aired about WWE's work with Susan G. Komen for National Breast Cancer Awareness month. Go to bemorethanpink.org for more info.
A video package aired about Charlotte Flair vs. Natalya even though they don't have much of a storyline. It focused mostly on Charlotte competing for her father Ric Flair, who was hospitalized two months ago, but he's doing better now.
Charlotte Flair entered first as the challenger. I think challengers should always be first, but that's not how WWE does it. Champion Natalya was out last. Charlotte looked like she was wearing too much spray tan. It was more noticeable than usual here.
Smackdown Women's Championship: Natalya vs. Charlotte Flair
Natalya worked on the left knee of Charlotte to start the match. When Charlotte tried to get back to her feet, Natalya kicked her hard in the back of the leg to keep her down. There was a lot of groaning from Charlotte as Natalya tied up her legs to keep her grounded. Charlotte managed to turn it around with a submission of her own leading to Natalya getting to the ropes. Natalya picked up Charlotte's leg, then slammed her knee to the mat. Charlotte shoved her off and Natalya hit a discus clothesline to give her the advantage again. Charlotte blocked a Sharpshooter attempt. Boot to the face by Charlotte, then a back elbow and Charlotte avoided a corner charge. Backslide by Charlotte got a two count. Charlotte connected with chops, a punch and a knee drop. Charlotte hit an overhead suplex. Natalya stopped Charlotte from going to the top rope and Natalya hit a sitout Powerbomb for a two count. They turned it into a slugfest. Natalya kicked Charlotte in the left leg and Charlotte came back with a boot to the face. Figure four attempt by Charlotte, but Natalya kicked her away. They went outside the ring where Natalya shoved Charlotte knee first into the steel steps. Back in the ring, Natalya slapped on the Sharpshooter in the middle of the ring. Charlotte fought out of it, leaned forward and sent the back of Natalya's head into the turnbuckle. Natalya was on the apron, so Charlotte kicked her in the chest. Charlotte went up top and did the moonsault off the top onto Natalya on the floor. She barely connected with it and only hit Natalya with her arm, but Natalya sold it like it really connected. That's a risky move to do especially outside the ring. Natalya shoved Charlotte into the side of the ring apron. Natalya grabbed a chair and hit Charlotte in the knee. The ref saw it and disqualified Natalya at 12:15.
Winner by disqualification: Charlotte Flair (Natalya retains the Smackdown Women's Championship)
Post match, Natalya continued to attack Charlotte with the chair. After a few more chair shots, Natalya stopped the attack. Natalya proudly held up her title. Natalya kicked her in the back and left.
Analysis: **1/2 It was okay. They've had better matches, though. Good psychology throughout the match with a cheap heel finish to keep Natalya as the champion without hurting Charlotte. There will likely be a rematch, which is fine because they needed more of a story. The crowd wasn't into the match that much due to the lack of the story, so if they can build to Charlotte as a more sympathetic face that will help them.
There was a plug for Talking Smack after the show.
Fashion Files
There was a funny pic of Cesaro saying "Tooth Fairy 3" since he had the tooth injury at No Mercy. Tyler Breeze and Fandango had a box that said "2B" on it. The Ascension walked in with masks on their face. They gave Breezango a tube. It was a picture of The Ascension saying "We Want 2B Your Friends." Breezango ripped on The Ascension for smelling and being ugly, so The Ascension sadly left. Breeze said their disguises were incredible, which was funny. There was a briefcase left at the door of the room. They opened up the briefcase and there was a golden light. Breeze said this isn't just a briefcase and Fandango said it's a new case.
It said "Pulp Fashion" would air this Tuesday on Smackdown. That was a lie because it wasn't on the show.
Analysis: At the time, I had no idea what 2B meant, but after the Harper/Rowan "Bludgeon Brothers" segment on Smackdown, it likely is a reference to them.
A video package aired for Jinder Mahal vs. Shinsuke Nakamura for the WWE Title, which had a terrible build to this match.
Shinsuke Nakamura got a big reaction for his entrance like usual. The Singh Brothers introduced the WWE Champion Jinder Mahal. I yawned like I have for most of the Mahal title reign.
WWE Championship: Jinder Mahal (w/Samir & Sunil Singh) vs. Shinsuke Nakamura
Mahal did some ground submissions like an armbar early on. Nakamura hit a knee to take control. Nakamura with a kick to the head for a two count. Knee strikes by Nakamura, but Jinder rolled to the floor to escape. When they were on the floor, Mahal shoved Nakamura back first into the ring post and over the barricade at ringside. Mahal took control when they went back in the ring. Mahal slapped on a headlock and then grabbed another one as Graves tried to explain Mahal's style without saying that he is the most boring WWE Champion ever. Mahal whipped Nakamura into the turnbuckle. Back to another rest hold from Mahal with an armbar. Spinning lefty kick to the head by Nakamura. Each man ran the ropes and Mahal hit a jumping kick to the head that Mahal didn't sell that well, so it looked awkward. Nakamura with hard kicks to knock Mahal down. Nakamura hit the running knee lift against the turnbuckle. Nakamura nailed the Singh Brothers outside the ring before they could hit him and a knee to the face of Mahal. Knee drop by Nakamura missed on the apron. Mahal with a suplex followed by a dropkick for two. Nakamura got a forward rollup on Mahal for two.
Mahal ran into an elbow from Nakamura and Nakamura nailed a kick off the middle rope. Sunil was on the apron, so Samir pulled Mahal out of the ring. The ref saw it, so the ref stopped that. Rollup by Nakamura for two followed by a front suplex. The Singhs were on the apron, so ref Charles Robinson ejected both of them from ringside, which drew a big ovation. Fans love ejections from ringside! Nakamura hit the Kinshasa knee strike, the ref was a bit delayed going back in and when Nakamura covered, Mahal got his left hand on the bottom rope for the two count. Mahal tried to leave through the crowd. Nakamura brought him back in the ring, Mahal kicked him in the face, Nakamura avoided the Khallas, Nakamura missed the knee as he hit the turnbuckle and Mahal hit the Khallas for the pinfall win at 12:02. I thought Nakamura would kick out. He did not.
Winner by pinfall: Jinder Mahal
Analysis: *3/4 Below average match. It was disappointing for a WWE Championship match. That's what you get when you have a mediocre wrestler like Mahal holding the title. I guess WWE got sick of booking cheap finishes, but I'd rather see that than have Nakamura look like he did here. Nakamura was booked like such a loser during this two-month feud with Mahal. I wish Nakamura wasn't even getting title shots and that WWE spent more time building it up. I wasn't surprised by the Mahal win because he'll go into the WWE tour of India in December holding the title. That's obvious. Hopefully Mahal drops the title by the Royal Rumble because if he carries it until WrestleMania that will be terrible.
Mahal celebrated with the WWE Title and the Singh Brothers ran back out there to celebrate with him. The announcers put over Mahal.
Analysis: If anybody says I'm biased against Mahal, I have no reason to be. If anything, I want my fellow Canadian to succeed. I'm just telling you what I think and I don't think Mahal is a good WWE Champion. Smackdown has gotten worse since he's been the WWE Champion. Having below average PPV matches isn't a good sign either.
Kevin Owens was in the interview area and he dismissed Dasha Fuentes. Owens did a promo ripping Shane McMahon for screwing him out of the US Title, he said Shane abused his power and was a bad person. Owens ended it saying he was sending Shane to hell right where he belongs.
Bobby Roode made his entrance to a good reaction. Dolph Ziggler's song started to play, but then it stopped since Ziggler's gimmick is ripping on entrances.
Bobby Roode vs. Dolph Ziggler
Ziggler had brief control until Roode nailed him with a clothesline. When Roode tried going after Ziggler on the floor, Ziggler sent his neck into the top rope to stun Roode and Ziggler hit a dropkick to take control. Ziggler slapped on the dreaded sleeper hold. Roode countered with a back suplex. Crowd was dead for this. Roode avoided a corner attack and sent Ziggler into the ring post. Roode hit a Blockbuster neckbreaker off the ropes for a two count. Roode hit a Rock Bottom/uranage slam for a two count. Ziggler avoided the Glorious DDT, kick to the knee and a leaping DDT by Ziggler for two. Crowd is still dead for this match. Ziggler slapped on another sleeper. Roode got out of it, Ziggler wanted the Fameasser, didn't get his leg up high enough and it ended up being a bulldog for two. Ziggler set up for a superkick. Roode avoided it and hit a spinebuster. Ziggler rollup with tights, Roode kicked out, Ziggler rollup with tights again, Roode cover with tights, Ziggler cover with tights and Roode with tights earned the pinfall win with the ref not seeing it. Match went 11:28.
Winner by pinfall: Bobby Roode
Analysis: **1/4 It was just an average match that I was disappointed by because I expected better from them. I thought Roode would win clean, so that finish was a bit of a surprise. At no point did I think Ziggler was going to win. They are both tremendous in-ring performers, but they never got into that other gear in this match and that hurt. The finish also hurt because it was weak with a rollup holding the tights.
Post match, Ziggler hit Roode with the Zig Zag to get some revenge after the loss.
Analysis: As we saw on Smackdown, it was done to build to another match between them next week.
The announcers shilled Raw's next PPV TLC on October 22.
A video package aired about the main event between Shane McMahon and Kevin Owens for their Hell in a Cell match. The video was about six minutes long.
The Hell in a Cell structure was lowered above the ring.
Shane McMahon made his entrance first wearing a Shane-O-Mac jersey and black workout pants. Good ovation for him. Shane greeted his wife and three sons at ringside.
Kevin Owens got a superstar reaction. Mix of boos and cheers.
Hell in a Cell (Falls Count Anywhere): Shane McMahon vs. Kevin Owens
The "Falls Count Anywhere" stipulation was added by Shane on the Smackdown before the event.
Shane started the match attacking Owens before he could enter the cell, so they brawled outside the cell. Shane threw some weak looking punches followed by a kick to the leg. Owens sent Shane into the cage. Shane jumped to the barricade and hit a leaping clothesline. Shane nailed a roundhouse kick to the head. They went inside the cell, Shane was on the apron and Owens knocked Shane off the apron and sent him into the cell. Owens slammed Shane's face against the cell, then yelled at Shane's kids to "take a good look at daddy." One of the kids was laughing about it, which doesn't really sell the seriousness of this storyline. Smarten up that kid! I'm only teasing…I think. Owens whipped Shane into the steel steps. They battled in the ring with Owens beating him down with punches and stomping on his head. Owens with a senton splash for two. Owens connected with the cannonball splash in the corner for a two count. Owens yelled at Shane's kids to not wave their finger at him and said that he should be their role model. Owens went for a senton splash off the top, but Shane got his knees up to block. Shane nailed a running elbow, some weak jabs, a right punch and a kick. Shane avoided an attack and hit a sweet DDT. Shane went up top and missed a Shooting Star Press. Shane doesn't connect with that move usually, so the miss was no surprise. It still looks impressive. Owens went up top and hit a Frog Splash for a two count. Owens wanted the Popup Powerbomb, but Shane grabbed his right arm and had him locked in a triangle choke submission. Owens managed to break free, so Shane applied the triangle choke around Owens head again. Owens countered by giving Shane a Powerbomb onto the bottom of the steel ring steps that were outside the ring.
Owens brought out a table from under the ring. The fans cheered that because they were chanting for tables earlier in the night and in this match. Owens put Shane against the table, which was against the cell. Owens ran off the apron with a cannonball, Shane moved and Owens went crashing through the table, which led to Shane covering with one hand for a two count. That was a crazy spot by Owens. Shane beat on Owens with part of the table. Shane had a trash can and placed it against KO's head against the turnbuckle for a very familiar spot. Shane went up top to hit the Coast to Coast dropkick, which still looks cool nearly 20 years after Rob Van Dam made it famous as the Van Terminator. Shane does it well too. It got a two count for Shane as Owens got his foot on the bottom rope with Graves saying that should not have been a rope break. Shane looked up to the top of the cell as the crowd went wild. Shane grabbed bolt cutters from under the ring and he cut the lock on the door. Shane hit Owens in the back with the trash can to knock Owens out of the ring, which led to Owens rolling out of the cell. Owens hit a low blow followed by a DDT on the bottom of the ramp, which was on steel that was there. Owens drove Shane groin first into the side of the cell door. They made their way over to the announce tables with Owens clearing off the Spanish announce table. Headbutt by Owens put Shane on the table. Owens went onto the barricade and teased an attack, but then Owens looked up at the cell.
Owens climbed up the cell with Shane still out on the table. The cell is a legit 20 feet high. Owens teased jumping off, but then he stopped. Shane climbed up the side of the cell to join Owens on the top. They battled on top of the cell, which clearly had a lot of support on it, but it still looked nasty when Shane hit a Russian legsweep on Owens on the cell. Shane hit Owens with a body slam on top of the cell. Shane with a suplex on top of the cell and the crowd was reacting to everything in a big way. Owens came back with a superkick followed by a senton splash on Shane, who was laying on top of the cell. Shane hit a back body drop that led to Owens' leg hitting one of the support beams on the cell. Rough landing. Shane ran at Owens, so Owens caught him and hit a Popup Powerbomb on the top of the cell. Ouch! That one looked awful and once again, I'm so glad the cage had a lot of support on it to prevent a nasty fall. Owens teased throwing Shane off, but Shane stopped it. Owens had enough of it, so he started to climb down the side of the cage. Shane grabbed Owens, they battled on the side with Owens standing on the support beam about ten feet high. Shane sent Owens face into the cell three times and Owens took a back bump off the cell through the Spanish announce table. Big spot with the crowd screaming about when they saw it. Replays aired of the fall.
Analysis: It's a huge bump that Shawn Michaels did in the first HIAC match twenty years ago and others have done it like Seth Rollins and Dean Ambrose three years ago as well.
Owens was getting looked at by doctors at ringside with Shane leaning up against the cell. Shane thought about covering him, but then he looked back up to the top of the cell. Shane cleared off the English announce table, gave Owens a headbutt and put Owens on it. Shane climbed up to the top of the cell as the fans screamed because they knew what Shane wanted to do. Shane looked down at Owens. I didn't notice somebody standing near Owens live, but this time I did as Shane looked down at Owens again. Shane jumped off the cell with an elbow drop, but somebody pulled Owens off. We didn't know who it was at the time and then the camera panned over to show that it was Sami Zayn. The replay showed Zayn pulling Owens off the table while the announcers were shocked and wondered what the hell was going on. The crowd was yelling when they saw Sami's face on the screen as the guy that helped Owens. Zayn shoved doctors out of the way that were there to check on Shane. Zayn put Owens on top, told ref Mike Chioda to make the count and Owens covered Shane on the floor to win the match after 38:44 of action.
Winner by pinfall: Kevin Owens
Analysis: ***3/4 Very good match that was more like a fight from the beginning, which is how it should have been. I don't think it needed to go nearly 40 minutes because the extra time hurt it a bit, but I was entertained for most of it. The ending was a huge shock because when I watched it live with my friend we were all marking out for it since a Sami Zayn heel turn wasn't on our mind. It makes sense when you think about it after it happened, but I didn't think WWE was going to go that route. Being genuinely surprised by something like that is great especially in today's WWE where things are often times too predictable. As for Shane's dive off the top of Hell in a Cell, it's crazy to see him willing to do something like that when he's nearly 50 years old. I know there was padding on the table to soften the blow, but it's still a legitimate 20-foot dive that a lot of people wouldn't be willing to do. I have a lot of respect for Shane for doing that. This was one of the better main event match finishes this year in terms of having a surprise.
https://twitter.com/totaldivaseps/status/917230502712627200
Post match, replays aired of Shane's crazy dive off the cell. They also showed Sami Zayn at ringside with a stunned look on his face. Owens was barely able to walk away, but he did get out of there thanks to a referee and a EMT helping him.
Shane was put on a stretcher by EMTs at ringside.
More replays aired of Shane's incredible dive that failed due to Sami Zayn pulling Owens off the announce table. The announcers were left to wonder what Sami Zayn did. The show ended with Shane getting carted away while he gave the fans a thumbs up sign to show he was okay.
Analysis: Great ending to the show with a cliffhanger that left people wondering why Sami Zayn did what he did. We got to hear Sami explain it on Smackdown and I thought he did a very good of explaining it.
The PPV had a run time of 3 hours, 33 minutes.
Five Stars of the Show
The Usos
New Day
Kevin Owens
Shane McMahon
AJ Styles
Final Thoughts
It gets a 7 out of 10 from me.
The two Hell in a Cell matches carried this show. The tag team HIAC match is one of the best HIAC matches I've ever seen and I can tell you I've seen them all. They killed it. The main event match wasn't as good, but it provided some big moments as well as a memorable ending with the Zayn heel turn. Give credit to all six guys in the cell matches for working their asses off and providing us with some memorable moments.
There were disappointing matches on the show such as Mahal/Nakamura and Roode/Ziggler. I thought both of those matches were going to be a lot better. The US Title was okay with a predictable finish that they do too often. The women's match was fine, but they've done better plenty of times.
I don't know why this show needed to be 3.5 hours. I think going long hurts the quality of the show sometimes. If they shaved off some time from the main event as well as the US Title match and a few minutes from others, it would have been a better show at around three hours.
If the non-HIAC matches were better this could have been a 9 out of 10 type show, but it's still good enough to earn a 7 out of 10 from me. That's solid. I enjoyed most of it.
WWE PPV Rankings 2017 (Scores on the 1-10 scale)
Royal Rumble – 8
No Mercy – 7.5
Great Balls of Fire – 7.5
Hell in a Cell – 7
SummerSlam – 7
Backlash – 6.5
WrestleMania 33 – 6.5
Extreme Rules – 6
Payback – 6
Fastlane – 5
Battleground – 4
———
Thanks for reading this review. My contact info is below. I'll be back during the week with Raw and Smackdown reviews as usual.
Email: mrjohncanton@gmail.com
Twitter: @johnreport