WWE Raw Live Event Results from Saskatoon, Saskatchewan on February 1 (4-Way IC Title Main Event)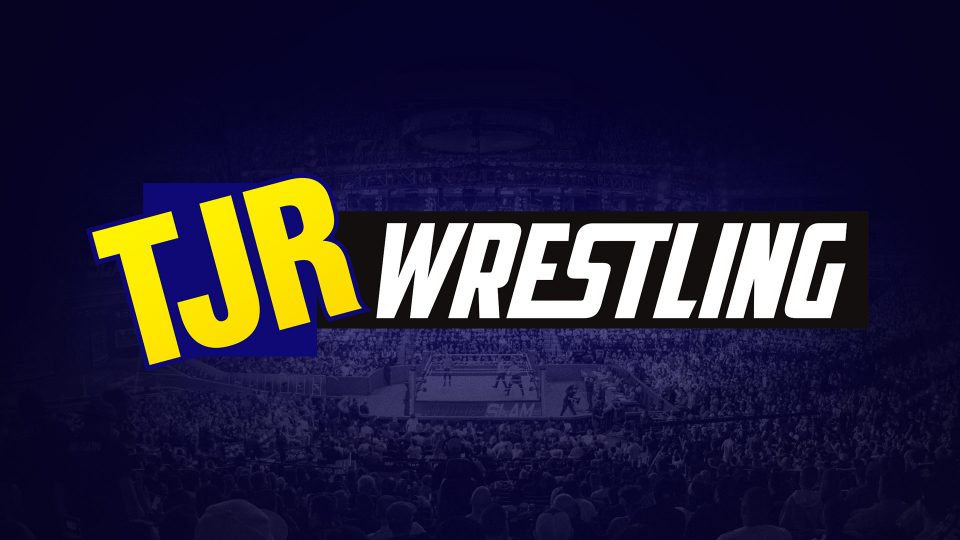 Thanks to TJRWrestling reader Blair Farthing (@CTVBlair on Twitter) for sending along these notes from last night's WWE Raw Live Event on Friday, February 1 in freezing Saskatoon, Saskatchewan. Thanks to Blair for the writeup below and all the photos come from him too.
I'd estimate the crowd at around 4000. Stormy weather in Saskatoon and area, with plenty of snow. Seth Rollins and Sasha Banks were advertised and didn't appear, perhaps the weather is why. There were four of us in my group, and we had front row.
The show opened with Bobby Lashley and Lio Rush coming out to talk smack, saying Seth wasn't there, so there would be no IC match. They were interrupted by Drew McIntyre, Finn Balor and Dean Ambrose, who all made their case for a title shot. Fit Finlay came out to announce a Fatal 4 Way main event.
Raw Tag Team Titles – Bobby Roode and Chad Gable defeated The Revival (Scott Dawson and Dash Wilder)
I can honestly say this was the best house show match I've ever seen. If it was on tv or PPV, I'd go four stars. It went at least 25 minutes, had a ton of heat and near finishes, and the crowd was incredibly into it. We had fun interacting and trading insults with The Revival. Roode/Gable won with their double team neck breaker/moonsault finish.
Nikki Cross defeated Tamina
It went about one minute. Tamina struck quick with a kick, but Nikki won with a roll up. Our house show filler.
The lights went out, and when they came on Elias was in the middle of the ring for a concert. He heeled it up, trashing Saskatoon until Apollo interrupted.
Apollo Crews defeated Elias
This was a fun match, going about 10 minutes. Apollo won clean with a standing moonsault.
Braun Strowman defeated Baron Corbin
This was similar to the previous match since they went about 10 minutes. Corbin (wrestling in a t-shirt instead of his usual dress shirt and vest) got plenty of offense. Braun won with his Powerslam.
Intermission – Videos, a couple prize giveaways and nothing eventful.
Heath Slater, Rhyno and Titus O'Neil defeated The Ascension (Konnor and Viktor) and Rezar
This was a lot of fun. Drake Maverick was a blast on the outside (right in front of us), running his mouth, interfering and getting worked up. Rhyno pinned Konnor after a Gore. It went about 15 minutes.
Bayley and Natalya defeated The Riott Squad (Ruby and Sarah wrestling, Liv on the outside)
It was also a fun match with Liv goofing off with us and running interference. The faces won when Natalya put Ruby and Sarah in a double Sharpshooter, and Bayley put Liv in one as well, with all three tapping.
IC Title Fatal 4 Way – Bobby Lashley defeated Dean Ambrose, Drew McIntyre and Finn Balor
This was a solid match, but a typical house show main event. They worked pretty safely. Drew and Bobby teamed up for a while before they turned on eachother. They all traded finishers until Bobby pinned Dean following a Spear. I think it went about 15 minutes.
After the match, Finn cleaned house to stand tall as the lone face in the match.
Finn took photos after the match, and my friend Chad (in his Balor Club jacket) got a selfie and went home very happy. Overall, it was a fun show. It's a blast sitting front row, trading laughs and talking with the superstars (hi Liv!) and just enjoying yourself.
—
Thanks to Blair for that sending those results in and the great ringside pics as well. If you attend a WWE live event and want to send results, email it to me mrjohncanton@gmail.com, contact me on Twitter @johnreport or shoot me a message on Facebook. Thank you.