WWE News: Styles vs. Bryan Intercontinental Title Match Taped (Will Air June 12), Turnbuckle Powerbomb Now a Banned Move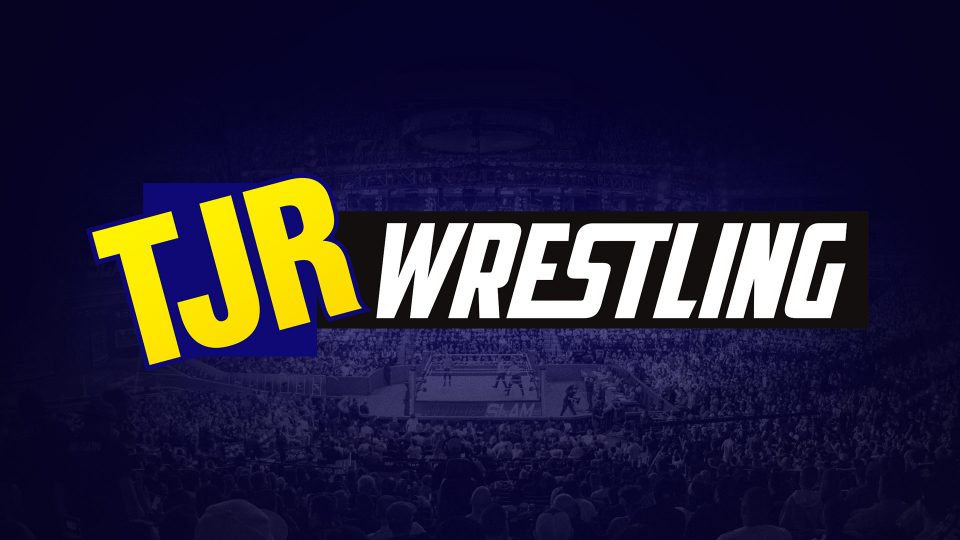 The final match in the Intercontinental Championship tournament will see Daniel Bryan face AJ Styles. Bryan beat Sheamus to make the finals even though he was originally scheduled to face Jeff Hardy. Meanwhile, Styles earned a bye into the finals after Elias was injured. The Hardy and Elias story involved a car crash to begin Smackdown with the insinuation that Hardy was drunk driving, but then they said Hardy was absolved meaning he was set up in the storyline.
The Bryan vs. Styles match will air on Smackdown in two weeks on Friday, June 12. According to Fightful's Sean Ross Sapp, the match was already taped earlier this week most likely on Tuesday when WWE taped next week's episode of Smackdown.
The report from Sapp notes that "the match was 'unbelievable' and legitimately pumped up a very tired NXT PC crowd that was there to cheer."
It was also reported by Sapp that the Adam Cole NXT Championship match against Velveteen Dream at NXT Takeover In Your House was taped on Thursday night near Full Sail University in Orlando. We have already reported on that, but there are more details. There was rain in Orlando on Thursday night and the match didn't end up being taped until around midnight on Thursday. The NXT Takeover In Your House event takes place next Sunday, June 7 on WWE Network.
TJR Thoughts: It's not a surprise to me that the Styles vs. Bryan match was great. They are two of the best wrestlers of the last 20 years and always have great matches together. I enjoyed their rivalry in late 2018/early 2019 as well. It makes sense that WWE would want them to have a meaningful match to crown the new Intercontinental Champion. Taping the match early will also allow both guys to be home with their families. Styles has four kids while Bryan has a daughter and a pregnant wife, so by taping the June 12 match on May 26 it will give them more time to be at home with their families. I don't know how long the match will be, but I think it will be around the 20 minute mark, if not more. It's two days before Backlash and will probably be a better match than anything at Backlash, in my opinion.
As for who wins the title, I think it will be AJ Styles. It will be his first time as Intercontinental Champion.
WWE Banning the Buckle Bomb Move
It's been a while since there was a banned move in WWE, but now we can add the Turnbuckle Powerbomb aka the Buckle Bomb to the list. The news comes from Mike Johnson of PWInsider, who confirmed it with other sources and other websites have reported it as well.
One of the most famous Turnbuckle Powerbomb spots was when Seth Rollins defended the WWE Title against Sting at Night of Champions 2015. In a WWE Untold episode on WWE Network, Rollins said he had done that move hundreds of times and never hurt anybody. In the same episode, Sting didn't blame Rollins for what happened. They did the Turnbuckle Powerbomb spot twice and after the first one Sting said he was okay to the referee, but after the second one Sting was really hurting. Sting was 56 years old at the time of this match. After the match, Sting went to the hospital to get tested and found out he had Spinal Stenosis. Sting hasn't wrestled since then and likely never will again.
At SummerSlam 2016 when Seth Rollins faced Finn Balor to crown the first Universal Champion, Rollins gave Balor a running Powerbomb into the barricade. Balor hurt his shoulder and had to miss over six months after surgery. Balor has said it was partially his fault because he put his right arm over the barricade, which jarred the shoulder. Balor ended up finishing the match.
When Nia Jax wrestled Kairi Sane on Raw on April 20, she held Sane up in the air like a two-handed Powerbomb and sent Sane back first into the turnbuckles. There was a lot of concern that Sane was injured from the spot because her neck hit the turnbuckle hard. It was not a Turnbuckle Powerbomb exactly, but it was a similar style bump. Is that spot why the move has been banned? It's certainly possible because the bump the wrestler takes is the same.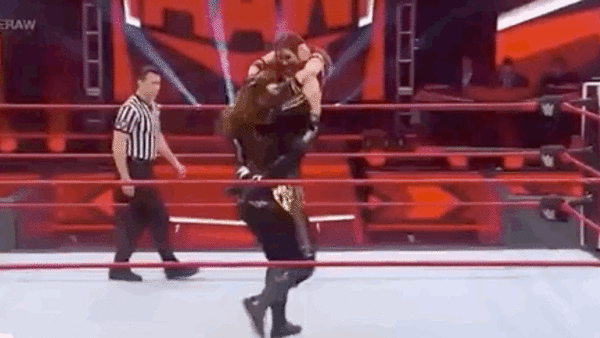 There are some weird exceptions to the rules because the piledriver is banned in WWE, but people like Rey Mysterio have been using the Canadian Destroyer that is a sunset flip into a piledriver and that's allowed.
It should be noted that just because a move is banned right now does not mean that it is banned forever. The Stomp that Seth Rollins uses as a finisher was banned for a few years, but Seth has been able to use the move again.
TJR Thoughts: I can see this being a move that gets unbanned in the future, but I am certainly fine with it being banned if WWE management is worried about the safety of the move. This is different when somebody is whipped into the turnbuckle because the person going into the turnbuckle is controlling the speed and the bump. When you take a Powerbomb into the turnbuckle then you're relying on the other wrestler to place you in the right spot and you have to take it the right way or it can cause an injury.