WWE News: Degeneration X Will Be Inducted into 2019 WWE Hall of Fame, Triple H Comments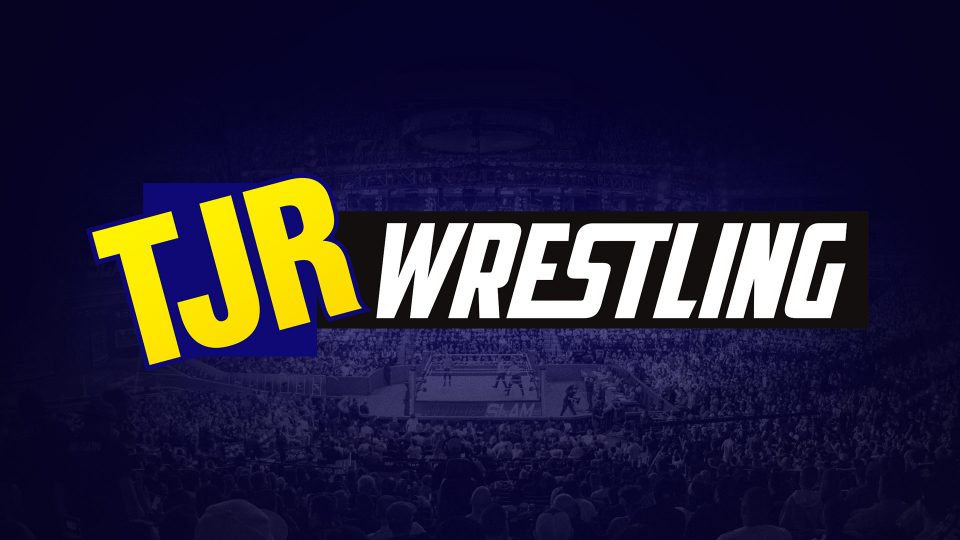 The first names have been announced for the 2019 WWE Hall of Fame and they are a group of degenrates. It's the late 1990s/2000s group known as Degeneration X with six members of the group being inducted into this year's Hall of Fame: Shawn Michaels, Triple H, Road Dogg, Billy Gun, X-Pac and Chyna, who passed away in 2016. The announcement was officially made by ESPN today. There will likely be a video about the group on Raw tonight.
Tickets go on sale for the WWE Hall of Fame on Friday, Feb. 22, at 12 p.m. ET. The WWE Hall of Fame ceremony takes place on Saturday, April 6, at the Barclays Center in Brooklyn and it will air live on WWE Network.
This is a no brainer induction since they are arguably the greatest stable in WWE history. I don't know about wrestling history because the Four Horsemen (already in WWE's Hall of Fame) and the New World Order were created elsewhere, but as far as WWE groups go, a lot of people would say DX is the best and they wouldn't get an argument from me.
Shawn Michaels was already inducted in the WWE Hall of Fame in 2011, so he'll join Ric Flair as the only two-time WWE Hall of Famers. The other five members of the group will get their first induction.
Triple H talked to ESPN about it:
"I think it's the most meaningful for us all to go in together and to be recognized together. Because I think both groups were [just] as impactful. It's a funny thing, because DX was something that, before Kevin [Nash] and Scott [Hall] left, at the time we all talked about using 'The Kliq' as it was — kind of morphing that into television, since it was so out there anyways. But things worked out the way they did — they left, and the timing was right. Shawn and I still wanted to do it. Vince saw the value in it, I guess, and finally let us go at it. By that point in time I was looking for a heater, and we had brought Chyna."
Triple H spoke about the importance of Chyna in the group:
"It was completely different. No one had ever had a female [enforcer] before, especially one like that. It just worked out. The timing was right."

"Look, people believe what they want to believe. When I said a few years ago on the Austin podcast, or show, or whatever you want to call it, there's complexities around it. But absolutely, definitely deserves to be in there. It'd be tough to pick a female that was more impactful on the business. She did something that was completely so out of left field that it wasn't even being considered when we first brought it up for her to come in. It wasn't even a consideration… it wasn't an easy thing, and against all odds she did all of that. She earned everybody's trust. She won over the fans. She won over the boys. She did all of it.

I'm happy for her family, the people that she was close to, that hopefully this is super meaningful to them. I know it would be to her. It's a great thing — very deserving.""
Triple H also discussed the New Age Outlaws success as a team:
"You had Jesse James and you had Rock-a-Billy, who were two guys with a lot of talent doing nothing, and we had kind of had a talk with Vince like, 'We'll put 'em together and maybe we do like a bigger group with them. Put them together as a tag and let them kind of run.' They went together as The New Age Outlaws, they started to get over on their own and they really didn't need to be with us, so we just kind of said, 'Look, let 'em do their own thing and we'll do our thing and if the time is right and it needs to be, we'll put 'em together.'"
Check out more of Triple H's comments in the ESPN article about DX here.
TJR Thoughts: Congrats to DX. It's definitely well deserved. I think it's great that they are inducting the six key members. There's no Rick Rude or Tori or anybody else on the fringe of the group, which is fine because it's the core group. You don't need to induct every single affiliated with the group just like when the Four Horsemen got in and it was their main four guys. Keep it simple.
It's a shame that Chyna is no longer with us to be at the ceremony, but members of her family including her mother have mentioned that it would have meant a lot to her, so they will be happy about this. During her last couple of years in her life, Chyna tried to get back in WWE's good graces and they ignored her. She was really sad and then she lost her life, so I wish they could have done this sooner and perhaps that would have helped her get through her issues.
Billy Gunn now works for All Elite Wrestling as a producer, but I think he's close enough with the guys in the group that he'll be there. It's not like AEW has a show that weekend. Their first show is in late May, so Gunn will probably be there and say all the right things.