The Undertaker Comments on WWE Survivor Series 1997 "Montreal Screwjob" Incident, Bret Hart Punching Vince McMahon, More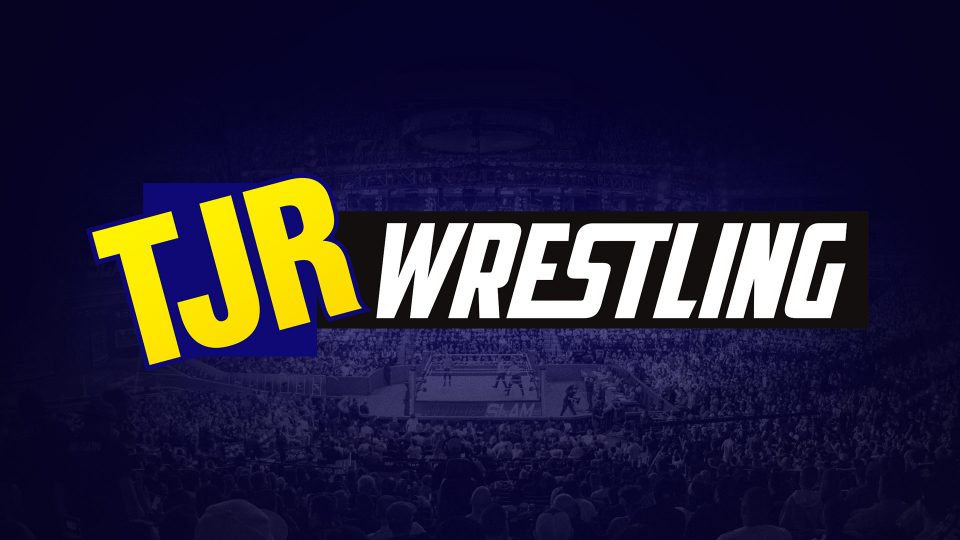 It was one of the most famous nights in wrestling history. All you have to say to most wrestling fans is "Montreal Screwjob" and they know it's about WWE Survivor Series 1997. The short version of the story is that WWE's Chairman Vince McMahon screwed Bret Hart of the WWE Title because Bret refused to drop the title to Shawn Michaels, who he hated at the time. When Shawn put The Sharpshooter on Bret, Vince made referee Earl Hebner call for the bell and Michaels became the WWE Champion. Bret had no idea it was happening, but Vince felt like he had no other choice since Bret was moving to WCW. It took 13 years for Bret to get back for his next time on WWE Raw, but all is forgiven now. Time heals all wounds.
A lot of people (including wrestlers) have given their opinions on what happened that night, but one famous wrestler that we haven't heard talking about it much is The Undertaker. That's because The Undertaker didn't do a lot of interviews in his career, but he has done plenty of them in the last month to promote "The Last Ride" documentary about him on WWE Network that gives us insight to Mark Calaway's life as The Undertaker.
During a recent interview with ESPN's Peter Rosenberg of the Cheap Heat podcast, The Undertaker was asked about his thoughts on the infamous Montreal Screwjob. What's interesting about that night is that The Undertaker didn't wrestle at Survivor Series 1997 and in this interview, he spoke about how maybe he should have been the one to take the WWE Title off Bret Hart and then he could have dropped the title over to Shawn Michaels soon after. That way, the whole situation would have been avoided. Here are some interview highlights with thanks to WrestlingInc for the transcript.
The Undertaker spoke about where he was while Bret faced Shawn at Survivor Series 1997.
"At that time, Bret and I — still are — we're pretty close. Bret's radar was up, he felt like something might go down and so I was kind of working my way around, I kept asking Earl Hebner, 'Hey, did you hear anything? Is anything going on?' Every time I asked him, it was 'no.' I don't think he found out until late, really late, what was going to happen."

"Then, it was getting close to match time and this is one place where I let my guard down. Someone said, 'Hey, why don't you go watch the match from Vince's office?' I was like, 'Okay, that's fine.' So I went back, sitting in Vince's office, watching the match and then it all went down. All hell breaks lose. I ended up working my way to Bret's locker room. Just like, 'I cannot believe this just happened.' I left there and I went to get Vince, Vince has got to address this to Bret. I left there and was going to Vince's office and Vince was already on his way."
It sounds like Undertaker wishes he was closer to the ring when it happened, but he wasn't and even if he was, it's unknown if he would have been able to do anything.
During the interview, The Undertaker spoke about how he believes he should have been put into that match with Bret to avoid everything that happened that night in Montreal. Thanks to Fightful for the transcript here.
"You should've put me in the match somehow with Bret. I'm sure Bret would have dropped it to me. I could have dropped it to Shawn later on. You know, right after that. There was a different way to do it. But, you know, Vince had to make sure and he had to cover his bases, I guess, in his mind."

"That's kind of the point, I think, where the whole locker room leader really started to come about. The boys knew how upset I was that one of us got screwed over. But then the office kind of could see the point of, 'okay. He's trying to do what's best for business,' and it always was that way for me. It was like, you know, I'll defend you if you need to be defended, but it's all about business at the end of the day. That's where I fell in that, you know, I was one of the rare people that kind of fell into that groove where I was trusted, you know. Yes, I was one of the boys, but I was trusted by the office, just like I was sitting in on their meetings."
The Undertaker also recalled the famous story of Bret Hart punching Vince McMahon in the face in the locker room after the show. Bret has told the story many times and so have others, so here is The Undertaker's perspective on that.
"Basically, he said, 'I'm going to go in here, I'm going to shower, I'm going to get dressed, if you're still here I'm going to knock you out.' That's basically — they talked, he got dressed, they got up and Vince said, 'I'm going to give you one.' To this day, I cannot figure out how that punch got through so many people. I really don't know, because there was so many people in there and they weren't like face-to-face. The punch got through, he hit Vince, Vince went down and that was it."
The Montreal Screwjob talk was posted on ESPN's Youtube channel and you can check it out below. I also really liked his stories when he was working with Hulk Hogan, who did not act professional with him when they worked together in the early 1990s. There were some good stories here.
TJR Thoughts: I have always been in the camp of WWE should have just added somebody to the match or changed the match to avoid the situation of Bret having to face Shawn. The Undertaker lost to Shawn at Badd Blood 1997, but they still could have found a way to get him into the match, make it a triple threat and do a title change that way. What happened at Survivor Series 1997 could have been avoided and if it went differently, who knows what would have happened after that? It was one of the most famous nights in wrestling history. Anyway, it was nice to get Undertaker's perspective on it.
Listen to The Undertaker's full interview on Cheap Heat below or wherever you listen to podcasts.