Kurt Angle Confirms Scrapped Plans For WrestleMania Match Against Retired WWE Star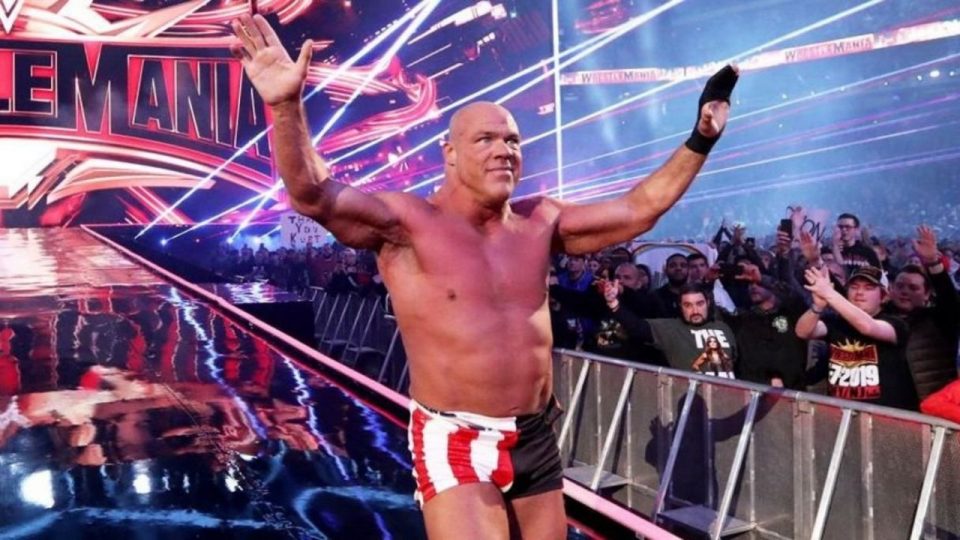 Kurt Angle has discussed how one original plan would have seen him in a very different match to the critically-acclaimed intergender tag he was involved in at WrestleMania 34.
Making his WWE return in 2017, Kurt Angle competed in a total of 22 matches with two of them taking place at 'The Showcase Of The Immortals'. In what many call the best match on the card, the Olympic gold medallist teamed with Ronda Rousey at WrestleMania 34 to take on Triple H and Stephanie McMahon.
Speaking on his Kurt Angle Show, the former multi-time World Champion confirmed that the original plans were not for him to team with the debuting 'Baddest Woman On The Planet'. Instead, he had been slated to take on Jason Jordan in a singles match.
Yes, I mean I was looking forward to that, that's what we were gonna do. We're gonna go to WrestleMania, Jason [Jordan] was going to turn on me and we're going to have the match. You know, I'm actually, part of me is sad that it didn't happen, but part of me is happy, because I got to tag with Ronda Rousey for that mixed tag instead of Jason's match. And that match was definitely the best match on the card at WrestleMania that year.

Even though it was a mixed tag match, it was really entertaining and we really put Ronda [Rousey] over hard, really strong. But Jason, I would love to have wrestled him, it was just a shame. But you know, you're gonna have injuries and it happens in the sport. It's unfortunate, but I got the wrestle with Ronda Rousey, which was great.
Kurt Angle would go on to have his final WWE match the following year at WrestleMania 35, where he lost to Baron Corbin at MetLife Stadium in New Jersey.
With thanks to Inside The Ropes for the transcription.