Kurt Angle Was Allowed By Vince McMahon To Use Banned Moves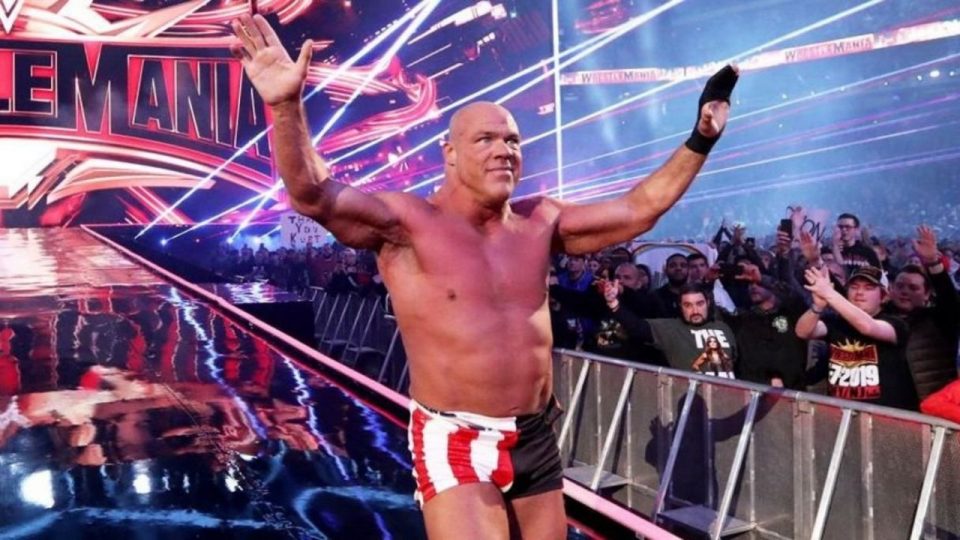 WWE Hall Of Famer Kurt Angle has revealed that Vince McMahon gave him permission when he returned to use moves which other members of the WWE roster were not allowed to.
There has been plenty of talk, especially over recent years, of the list of moves which WWE competitors aren't allowed to use. Whilst the list has changed many times, in the past it has included various suplexes, the DDT and the piledriver.
Speaking on his his Kurt Angle Show, the multi-time WWE Champion has detailed some of the moves he was given personal permission by Vince McMahon to keep in his moveset.
Vince McMahon pulled me aside and said 'Listen, I know 90% of your repertoire are suplexes and I want you to keep them because I know you're safe with them, you never land anybody their head, and I trust you that you'll continue to do a good job. He allowed me to continue to do my belly-to-belly suplex and my German suplexes. The thing is, I was really grateful for that … because that's what I did. That's my offense, and thank god Vince McMahon continued to let me use it.
Kurt Angle continued by saying that some wrestlers need to be protected from themselves, and that's why certain moves are protected so that they don't try and push their boundaries too far.
The boys would've killed themselves. The office had to monitor the boys, because if it were up to them, they would've been doing the craziest sh*t in the ring, and everybody would be getting injured.
Olympic gold medallist Kurt Angle went through double knee surgery in May 2022, and has since provided a positive outlook on his recovery.
With thanks to Wrestling Inc for the transcription.