Jim Ross Comments on Leaving WWE When Contract Expires Later This Month, Podcast News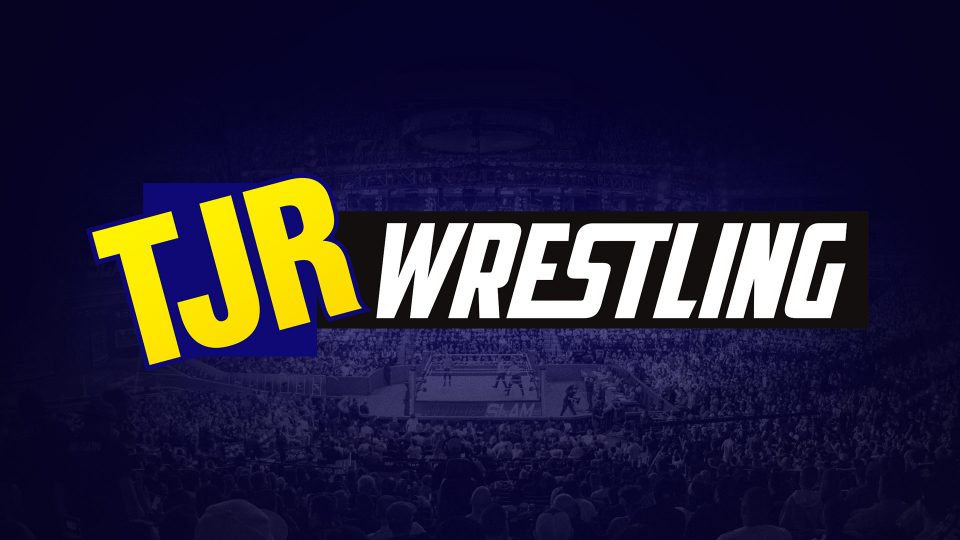 Jim Ross is no longer going to be a part of WWE after March 29th. That's according to Ross, the WWE Hall of Fame announcer, who talked about it on his Ross Report podcast that was released today.
Ross revealed on the podcast that he talked to WWE Chairman and CEO Vince McMahon, which led to an agreement where they would mutually part ways. Ross said: "I still want to play the game, I still want to stay busy. I will not be returning to WWE after the 29th of March." Ross is 67 years old.
Ross added that he didn't think he would be out of work for too long. He also plans to continue to make public appearances at signings and go on speaking tours.
Ross signed a two-year deal to return to WWE prior to WrestleMania 33 two years ago, which was shortly after his wife Jan died in an auto accident. That led to Ross calling the Roman Reigns vs. The Undertaker match that was the main event of that show. Ross was also a part of last year's WrestleMania when he did commentary on the Andre the Giant battle royal and he was the lead announcer for the inaugural Mae Young Classic women's wrestling tournament in 2017. Ross was part of the commentary team on the 25th anniversary of Raw in January 2018, but that show was a bit of a mess.
The last appearance Ross made on WWE TV was as a panelist at the Greatest Royal Rumble event last April, so clearly he was not in the company's plans moving forward. Ross was also a New Japan Pro Wrestling announcer for AXS TV, but that deal expired in 2018.
Regarding his podcast, it is believed that JR is going to be working with podcaster Conrad Thompson to try a new format with Ross. Ross claimed that the podcast with Thompson will likely happen unless there's something that cancels it in the eleventh hour. It would likely be similar to Conrad's shows with the likes of Bruce Prichard, Eric Bischoff and Tony Schiavone where they talk about wrestling's past rather than focus on the current product.
Thompson talked about the potential podcast with Ross on the Matt Koon podcast "Total Engagement" on the MLW Network. Thanks to Wrestlezone for the transcript.
"Westwood One wanted me to spend a couple days in New York and I went up. We chatted about how we could do more together and what the next deal needed to look like. Jim Ross' name came up in conversation and I casually mentioned that I thought he was a goldmine and that he should double down on nostalgia rather than talking the current product. Some of them in the room didn't understand my product, so I just got a wild hair and said, "Hey Jim, what about this?" It wasn't a real polished pitch, just a rough idea, and we did a quick call [a couple days later] and laid out the business model. He was really excited about it but we didn't finalize anything. So, I was just as shocked as everyone else when JR alluded to it on his podcast. We're all excited. He has a story unlike anyone else.

If you're a JR fan, it's cool to hear him talk to Jay Lethal, but what I really want to hear on a Jim Ross podcast is JR. I want to hear him talk about the little nuggets of information he got booking with Bill Watts, working with Dusty Rhodes, or alongside Vince McMahon. Those are the stories [we want to hear]."
Since Ross commented on it on his podcast and Thompson mentioned it here, it seems like it is only a matter of time until it debuts.
TJR Thoughts: I'm happy that JR plans on continuing to be an announcer. The obvious landing spot for him is with All Elite Wrestling, which is set to debut in May with their huge "Double or Nothing" show. I know that AEW is going to use Alex Marvez as an announcer as well, but if you can get Jim Ross then you should get him. I think JR is the best play by play guy in wrestling history and I'm sure that a lot of you reading this would agree with me. I know AEW doesn't want to just sign everybody that used to be in WWE, but in this case, they certainly should bring JR into the mix. Even if he's not announcing, his experience in managing talent and booking would be an asset as well.
When JR signed with WWE two years ago, I thought it was weird. They have so many announcers, so there was no obvious spot for him. There was speculation at the time that they signed him to prevent him from going anywhere else and that was likely true. Now they are willing to let him walk. I think JR's going to be very motivated wherever he ends up next. I wish him the best. He's one of my favorite people in wrestling history.