CM Punk Comments on Starrcast Appearance, AEW Wrestlers Talking About Him, MMA Announcing, More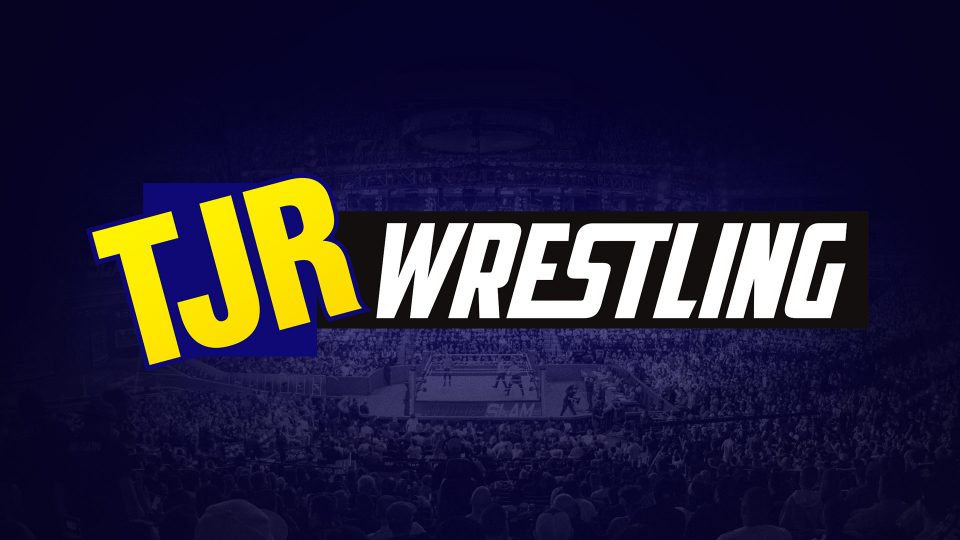 CM Punk recently did an interview with ESPN talking about his upcoming Starrcast signing appearance in Chicago on Saturday, August 31, which is the same date and city as All Elite Wrestling's All Out pay-per-view event. Punk lives in Chicago so it's an easy appearance for him. As we reported when the story broke last week, Punk is expected to do a one on one interview at Starrcast as well.
Punk, who is a former WWE Champion that quit the company in 2014, keeps busy these days as an MMA announcer and actor. The interview covered a lot, so here are some highlights.
Why he is appearing at Starrcast on August 31:
They asked if I wanted to do Starrcast. That's basically it. There's no mad scientist formula to it. I hate traveling. I've turned down offers to do signings in other places. It turns into a mission to leave town just to do a signing and stuff. I like to take time with everybody and make sure everybody has a good experience. I try not to just shuffle people through a line. For those of you who don't know what it is, it's not just somebody shoves something in front of me, I sign it and it's on to the next. I really try to make sure everybody has a story to tell or an experience. Sometimes it can be exhausting. The biggest thing was it's in my hometown. I get to go for one day, I get to have fun, I get to give back to the fans, so to speak. And I get to go home and rest afterward.
If he has a relationship with AEW:
No. I know they like to talk about me a lot. If I text Matt Jackson (AEW Executive VP that is part of The Young Bucks), "Hey, have a great show tonight," which I did when they had their big show in Vegas, that somehow turns into Tony Khan telling people he has a great relationship with me. I've said in the past I've talked to them, but nothing ever came of anything.
What it feels like to have AEW talk about him and what contact he has had with AEW people:
They do videos where they talk about me. They're constantly talking about me in the media. And again, maybe this sounds like I'm badgering them, but I'm not. It's just something that happens. I'm a popular guy to talk about. But I'm not doing interviews talking about them. If people ask me about it, I say no, I won't be there.
The last thing I got — I got a text from Cody [Rhodes]. And again, I almost don't even know how to reply to them sometimes, because if I reply, they do interviews and are like, "Oh yeah, I just talked to Punk." I'm kind of damned if I do, damned if I don't. I always think if somebody wants to do business with me, they can come talk to me. Texting offers isn't really a way to do good business, at least.
It was texted through three people and an offer came in through text. This is like a month ago, maybe. I think it was just a general offer. I never could have done the last one in Vegas [Double or Nothing], because I was in California for CFFC.
If he caught up on any of Jon Moxley/Dean Ambrose's comments about leaving WWE earlier this year:
No. I just know because it's in the zeitgeist he left and he did an interview on a podcast about how WWE stinks, as far as I know. … I didn't listen to the interview. I've lived it, you know what I mean?
His new role as an MMA commentator for CFFC:
I love it to death. I go through withdrawals. We have July off and I think I'm driving my wife crazy. She was in L.A. and wasn't around me, so good for her. I can't train [in MMA because of a dental surgery] and I don't have anything to study for, so I kind of go a little bit loony. But I'm very much looking forward to our August show. It's just so much fun. I almost can't put into words how much I enjoy talking to fighters, calling the fights. I feel like I do a decent job at it, and it's just something I really, really enjoy.
Why he is a different guy today compared to when he was in WWE:
I'm not that dude that sat down on a stage in Vegas eight years ago. I'm not the dude that left WWE. I'm not that guy. That was five-years-ago Phil. I'm a different dude now. People still have that connotation, like, "Oh, he hates WWE." And it's just like, no, I've let all that go, and I've let all that go so long ago. But there are people that hold on to that. They still think or want me to be who I was. I'm not who I was yesterday. This is my journey, this is my odyssey.
===
That's where we will leave it. Check out the full interview on ESPN.com with Punk talking more about MMA, acting, UFC and even wrestling too.