Chris Jericho Comments on How Much He Enjoyed AEW Stadium Stampede Match, Responds to Criticism from Jim Cornette, More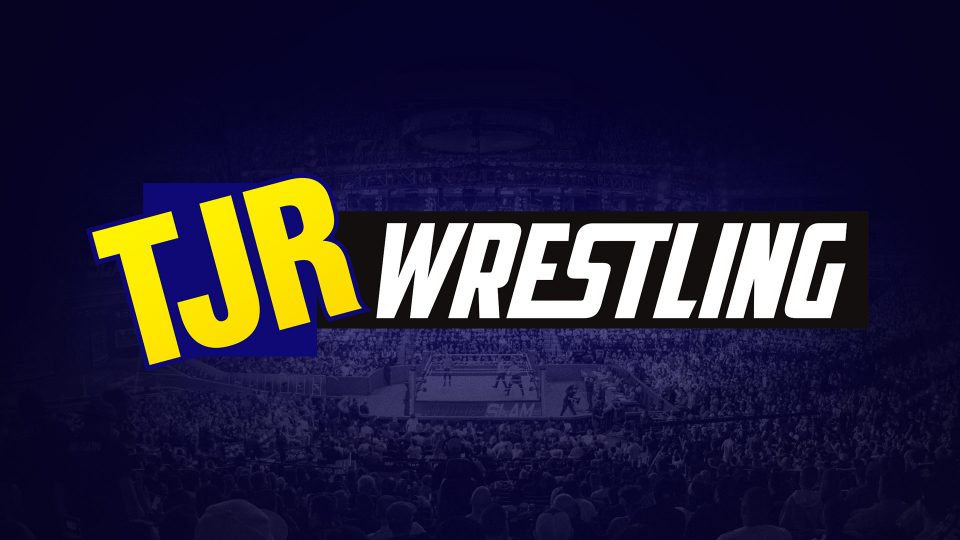 The main event of this past Saturday's Double or Nothing pay-per-view was the first ever Stadium Stampede match. The match took place at the empty TIAA Bank Field in Jacksonville, Florida, which is the home of the NFL's Jacksonville Jaguars, who are owned by the family of AEW's Owner/President Tony Khan. The match was taped on Friday night until about 5am and the airing of the match with introductions took about 40 minutes in the main event slot of Double or Nothing. It was a 5 on 5 match with The Elite group of Kenny Omega, "Hangman" Adam Page, Matt Jackson, Nick Jackson and Matt Hardy defeating the Inner Circle group of Chris Jericho, Jake Hager, Sammy Guevara, Santana and Ortiz.
It was a match that was well received by a lot of fans, but there are critics too. Before I get to Jericho's comments, here's what the legendary Jim Cornette, who has been in the wrestling business for over 30 years, said about the match on his podcast with thanks to 411Wrestling for the transcript:
"I almost wanted to apologize to Vince Russo for saying that he produced the worst wrestling I've ever seen or heard of after seeing this f**king thing. It was the worst aspects of Money in the Bank without the WWE production talent or budget."

"I will never watch this f**king shit again. F**k all you people. I'm ashamed of Matt Hardy. I'm ashamed of Tony Schiavone. I'm ashamed of Jim Ross for not walking out on this. I'm ashamed of everybody involved in it. And it's the last time I'll be f**king watching this horseshit. And Tony Khan can take his sports based presentation and shove it up his f**king ass. They're all f**king morons for doing this. I'm disappointed in all of them, I don't want to see them personally again because I'd have to tell them. I don't want to see them professionally again because I don't want to see anybody involved in this ever again."
Cornette also said he's embarrassed by this style of wrestling:
"If this is what wrestling is now, it needs to die. Leave it alone and let it go. If you can't bring it back, and you just gonna f**king piss on the f**king rotting corpse, let it go. Find something else to do with your f**king lives like I have, because I'm too embarrassed to be involved with these people and this industry, because of s**t like this."
Cornette also specifically called out AEW announcer Jim Ross, who Cornette has been friends with for 30 years:
"Let's face it, you know Jim Ross knows, I haven't talked to him after this, probably won't talk to him for awhile after this, but he knows this is garbage. There's two ways to look at this. He signed to do a job so he's going to do the f**king job and he's not going to f**king come out and bury the shit on the air. That's being professional. Or there is being professional enough to go, 'You know what, I'm not going to ruin my goddamn legacy and my standing as the greatest announcer of the modern era by being remembered for calling this f**king horse drivel.' And he should go home and f**king apply his many talents to doing his own thing instead of f**king letting these people drag him into the goddamn cesspool."
You can hear Cornette's comments on the Stadium Stampede match on his Youtube channel in a clip that was posted below.
Chris Jericho was one of the main guys in the Stadium Stampede match and he also has a history with Jim Cornette from when he worked for Cornette's Smoky Mountain Wrestling promotion in the early 1990s. Jericho appeared on the Busted Open Radio show this week to comment on the match and respond to Cornette.
"I'll tell you this right now, this is for the people who are burying this match. Jim Cornette hated it. If you didn't like this match, then you don't have a soul, because this is one of the most entertaining things that you can see, and if you're talking about a Jim Cornette, he booked a segment where I put his face in a cake in 1994, this is the 2020 version of sticking somebody's face in a cake."
Cornette responded in a tweet here. I'm not posting it directly due to the excessive swearing. Cornette's defense was that Jericho put Cornette's face in a cake because Jim was an a**hole character whereas the Stadium Stampede match were guys mocking wrestling.
Jericho added that this is the kind of wrestling that he loves:
"This is the style of wrestling that I love, which there is a little bit of wackiness, there is some comedy, there is some seriousness, there is a tone change, there are two gentlemen that are gonna kick the s**t out of each other sitting down for a drink at a bar like a John Wayne movie, we had everything in there. If you didn't like that, then you don't like wrestling, because this is what the essence of wrestling is, which is entertainment, but all sides of the coin. And I was very proud of it, and like I said, it's one of my favorite things that I've ever done."
"If you don't like this match, then you don't have a soul."

Who is @IAmJericho referencing that didn't think highly of @AEWrestling Stadium Stampede Match?

He tells @davidlagreca1 & @bullyray5150 🔊 pic.twitter.com/v3JgGZ5Dn5

— SiriusXM Busted Open (@BustedOpenRadio) May 28, 2020
In an interview with ComicBook.com, Jericho revealed more info about how they set up the Stadium Stampede match.
"We came up with the concept of that match because of the pandemic, not in spite of it. You know, we're working with what we have. Let's try and get out of this same arena with no people like you said, or minimal. And let's go into this giant football stadium that we have access to and see what we can create. And you know, we filmed it overnight, took about 12 hours to film, and spent the next morning basically editing it all together. But when it was done, it was one of the best things I've ever been involved with in 30 years. It was a combination of everything that I love about wrestling, and I think it will far and beyond be remembered as the highlight of the COVID era of wrestling. And a highlight of anything in wrestling. One of the greatest spectacles in wresting history I think."

"The best part was I came back to the hotel at 6 in the morning. I got a football uniform with a big white line down my face. And down all the way to my crotch. I got a dented up baseball bat. My hair's crazy, my eyes are red. And I walked right into a gaggle of pilots and stewardesses getting ready to go to the airport and I just walked by. I was like 'It's been a rough night, guys.'"
TJR Thoughts: It's all a matter of personal opinion. I enjoyed the Stadium Stampede for being a ridiculous, comedy style match with a lot of fun moments throughout. I also realized while watching it that some people were going to hate it because of how they put the match together. It doesn't surprise me at all that Jim Cornette hated it. I still listen to clips of Cornette's podcast sometimes because I enjoy his take on things, but I also think he is set in his ways too much. I think it's important to change and adapt in all aspects of life, so that's why there are a lot of fans that probably hate Cornette's takes.
Anyway, this is just a reminder that pro wrestling can be whatever you want it to be.