Bray Wyatt Shown Training In Ring For Return (VIDEO)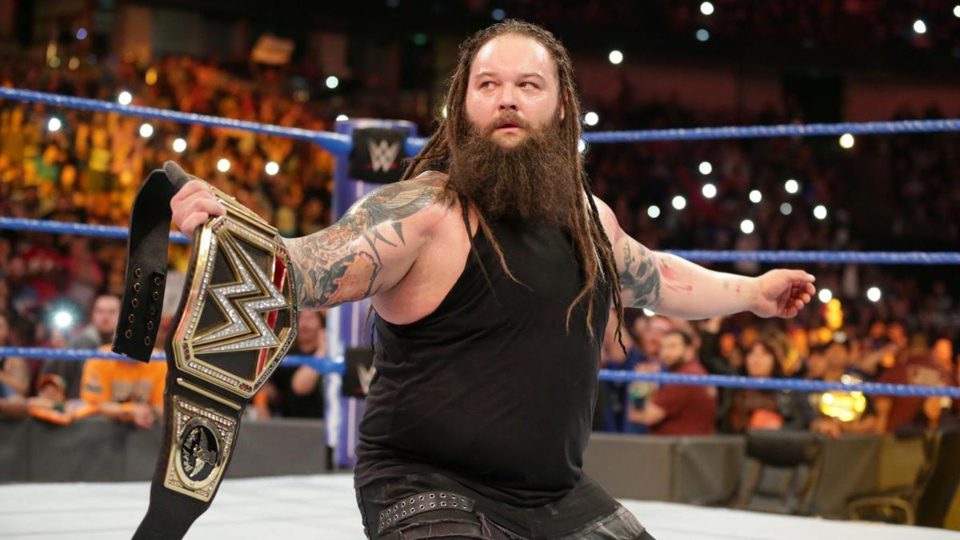 The rumors of a Bray Wyatt return to WWE continue while some new footage shows that he has been in the ring getting ready for a potential return.
The last televised match that Bray Wyatt had in WWE was when he was defeated at WrestleMania 37 by Randy Orton on April 11th, 2021. Wyatt was released by WWE on July 31, 2021 and hasn't had a match anywhere else since then.
Over the last several weeks, there have been a lot of rumors about a Wyatt return to WWE. That's because of the management changes that have seen Paul "Triple H" Levesque take over as the Chief Content Officer in charge of WWE Creative instead of Vince McMahon, who retired on July 22nd. There were reports about Vince butting heads with Wyatt in terms of the creative direction of his character, but with Vince out of the picture, it has led to a belief that Wyatt will return to WWE.
On the September 19th edition of Raw, there were several teases related to Wyatt including the word "DEMON" (a reference to The Fiend) appearing during a video that was a game of Hangman featuring a white rabbit. The rabbit is potentially a reference to "Ramblin' Rabbit" from Wyatt's Firefly Funhouse segments. The video also featured the number 9:23, which is the date of tonight's episode of Smackdown.
A recent report noted that it was only a "matter of time" until Wyatt made his return to WWE, which suggests that he has either signed or is close to coming back to the company. Wyatt is a three-time World Champion in WWE where he held the WWE Title twice and the Universal Title once.
In addition to the rumors of the 35-year-old Wyatt returning to WWE, a new video has been released of former Unified Welterweight Boxing Champion Keith Thurman and coach Kaye Wilson training with Wyatt in a ring while doing conditioning drills.
There was yet another tease about Wyatt from the BT Sport Twitter account (WWE shows air on BT Sport) sharing an image of a rabbit with today's date. The message says "you need to unplug."
you need to unplug pic.twitter.com/8KzYPolshd

— WWE on BT Sport (@btsportwwe) September 23, 2022
Tonight's episode of Smackdown takes place from Salt Lake City and you can read all about it in our review right here on TJRWrestling as always.