Breaking WWE News: Roman Reigns Announces He Has Leukemia, Delivers Emotional Speech on Raw, Relinquishes Universal Title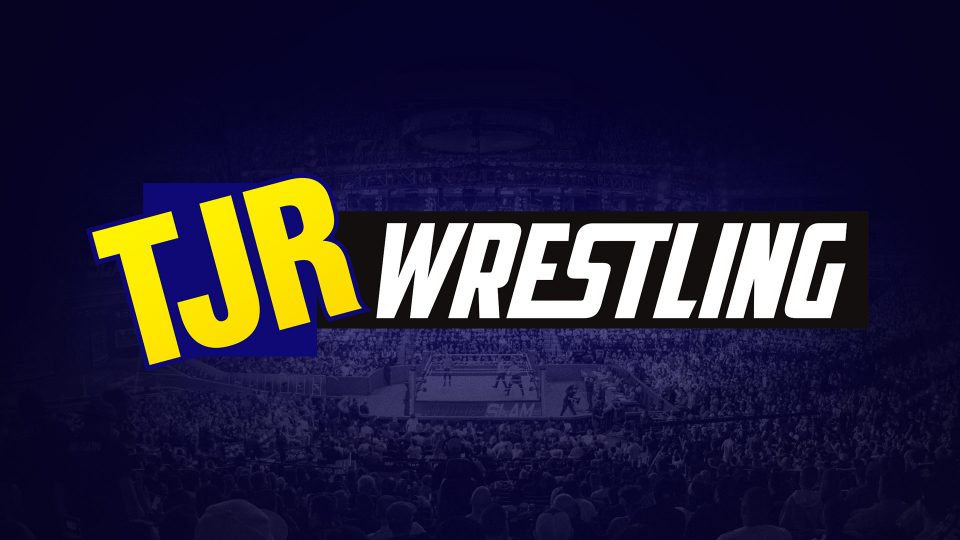 This week's edition of WWE Monday Night Raw began on a somber note. Roman Reigns announced that he has leukemia, which is a form of cancer. As a result, Reigns has to put an end to his WWE career for now and he relinquished the Universal Title because he has to fight against his leukemia now.
WWE issued the following statement tonight:
ROMAN REIGNS FIGHTS AGAINST LEUKEMIA

STAMFORD, Conn., October 22, 2018 – Tonight on Monday Night Raw, Roman Reigns (aka Joe Anoa'i) announced that he is relinquishing the WWE Universal Championship and taking a leave of absence from WWE as he once again fights leukemia, which had been in remission since late 2008. Reigns is taking his battle with leukemia public in an effort to raise awareness and funds for research in order to advance cures for the disease.
Here's my summary of what happened.
Reigns had the Universal Championship in his left hand and he looked around at the crowd. Reigns had his street clothes on including a chain around his neck, a gold watch and his wedding ring. Reigns was in jeans and sneakers, so no wrestling attire for him this week. When Reigns walked out there, he had a serious look on his face and soaked in the reaction a bit more than usual. When Reigns got into the ring, he walked around it a bit to pause to react to the crowd.
Reigns said that he feels like he owes everybody an apology and said that for months or maybe a full year, he said he'd be out there every single week as a fighting champion, that he'd be a workhorse and that he would be a workhorse. Reigns said that's all lies as the camera zoomed in on his Universal Title. Reigns said that "my real name is Joe and I've been living with leukemia for 11 years." Reigns said that unfortunately, the leukemia is back and because it is back, he can't be that fighting champion and he's going to have to relinquish the Universal Championship. The fans booed while several of them had shocked looks on their faces.
Reigns said that he'll take every prayer sent his way while adding that he's not looking for sympathy or for us to feel bad for him because he has faith. Reigns said that when he was 22 years old, he was diagnosed with this and very quickly he was able to put it in remission. Reigns spoke about how that was the hardest time in his life. Reigns said that he didn't have a job, no money or home, but he had a baby on the way and football was done with him. Reigns said that the team that gave him a chance was the WWE. Fans cheered that. Reigns said that when he finally made it to the main roster and they put him on the road, they put him in front of all of us. Reigns said we have made his dreams come true. Reigns said that it didn't matter if the fans cheered or booed him because they reacted to him and that is the most important thing, so for that, he has to say thank you so much. The fans cheered and started a "Thank You Roman" chant.
Reigns: "You all know the deal. You all know how life is. It's not all peaches and cream, sometimes life throws you a curve ball. And right now the best thing for me to do is to go home, to focus on my family and my health. But I want to make one thing perfectly clear, by no means is this a retirement speech." The fans cheered. Reigns continued: "Because after I'm done whooping leukemia's ass once again, I'm coming back home." The fans cheered louder. Reigns: ""And when I do, it's not going to just be about titles and being on top. No, it's about a purpose. I am coming back because I want to show all of you, the whole world. I want to show my family, my friends, my children, and my wife that when life throws a curveball at me, I am the type of man that will stand in that batter's box. I will crowd the plate, I will choke up and I will swing for the fences every single time…because I will beat this and I will come back and you will see me very, very soon." The fans cheered loudly. A lot of them had tears in their ears.
Reigns ended with this: "Thank you so much, God bless you and I love you. Believe that." Reigns put down the microphone. The fans were chanting "Thank You Roman" for Reigns and a lot of fans are crying. Reigns put down his Universal Title in the ring and left.
.@WWERomanReigns has officially relinquished the Universal Championship on #RAW. pic.twitter.com/Dov281qW94

— WWE Universe (@WWEUniverse) October 23, 2018
After the emotional speech, Reigns walked up the ramp where he greeted fans that wished him the best. Reigns got up to the ramp where he saw his Shield brothers Seth Rollins and Dean Ambrose waiting for him. Rollins was in tears as the three men hugged on the stage. It was a very emotional moment as they hugged on the stage. The crowd kept cheering them as they should. They did their Shield fist pose on the stage with all of them fighting back tears.
After the emotional speech, Reigns walked up the ramp where his Shield brothers Seth Rollins and Dean Ambrose were waiting for him. Rollins was in tears as the three men hugged on the stage. The crowd kept cheering them as they should.
Please keep Roman and his family in your thoughts and if you pray, please do that too. Roman is married with a daughter and twin sons. Think of him and his family. Let's hope he beats this. God bless.
Here's what I wrote in my Raw Deal review in terms of a reaction.
TJR Thoughts: That was one of the saddest moments I can ever remember watching on WWE TV. I had no idea that was coming, so when Reigns said it I just couldn't believe it. Here's this strong, healthy young man that's at the top of his game, but that damn leukemia got him. I'm sure most of you reading this know of somebody in our lives that dealt with some form of cancer. It's hard not to. I had an uncle die of leukemia about eight years ago. It was awful to see and I would never wish it on anyone. One of my two sisters had cancer earlier this decade. Thankfully she beat it and she's living a normal life again, but it's just another example of how you never know of who it might affect. What's so sad about this is that Reigns dealt with this at 22 years old, now he has to deal with it again at 33 years old and it's tough when cancer comes back for a second time. He can fight it and God willing hopefully he can live a long life with his family, but there's definitely a reason for concern when you get it twice in your life. What we need to focus on is how positive thinking Reigns was. He was adamant that he was going to beat this. I watched that part a few times when he said "I will beat this and I will come back" because that's what we have to believe. Whether you liked the guy as a professional wrestler or not, that's irrelevant right now. I don't care if you hated his career or Vince McMahon shoving him down our throats. Think of the man with his family (he's married with a daughter and twin sons) that has done the best he can to entertain us and provide for his loved ones. I like him and respect him a lot. I always have. I never saw a reason to hate on a guy that worked as hard as him. Could he have been booked better? Sure, but I give him credit for continuing to work hard. After this news, I'll always root for the guy. This is not some shoulder surgery or knee surgery where you know somebody is coming back in six months. We don't know what the future holds for him and that's why it is so sad. I hope he beats this, I hope he never has to deal with leukemia for the rest of his life, but the reality is we have no idea what happens next. It's bigger and more important than any wrestling match could be. I'm not one to swear that much, but allow me to say this for us all…Fuck Cancer. Thank you Roman and here's hoping we do get to see you back in the ring at some point down the road. Keep fighting, bro.