WWE Hall Of Fame Spotlight: Booker T – By Hank McAllen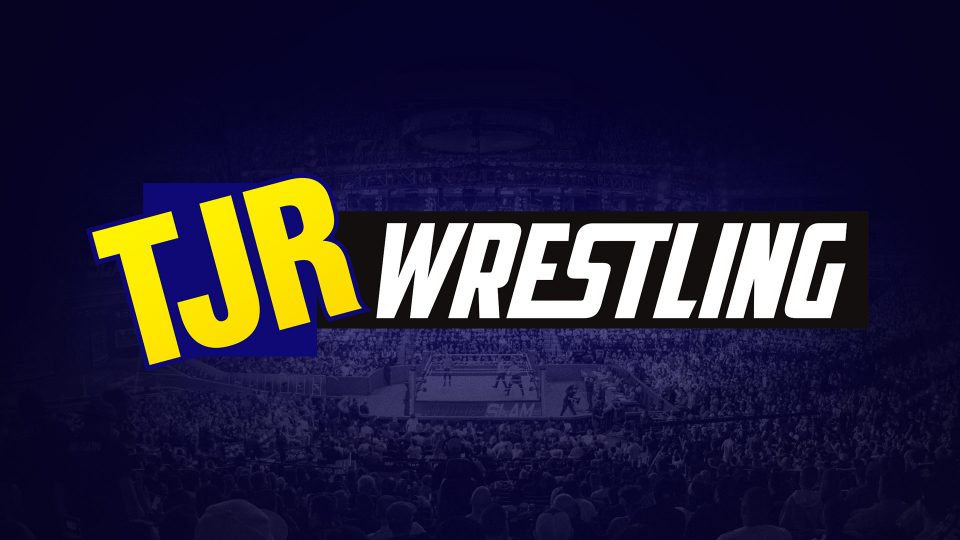 There have been so many great wrestlers who started their Hall of Fame careers as part of a prestigious tag team. There has been Shawn Michaels from the Midnight Rockers, Bret Hart from the Hart Foundation, Steve Austin from the Hollywood Blonds, and the man who we feature this month in our Hall of Fame profile, Booker T from Harlem Heat. Besides being a multi time tag team champion with his brother Stevie Ray, Booker was able to transition into a top singles star in WCW, WWE and TNA, while opening the door for many superstars who have followed him.
It was only recently that I got to see some of Booker T's earliest work when I noticed that ESPN Classic was showing old episodes of the Global Wrestling Federation which was based out of Dallas. This promotion was a last ditch effort to recapture the glory of wrestling in Dallas. Matches were fought out of the old Sportatorium, which was the former home of Fritz Von Erich's World Class Championship Wresting. Many future stars would appear under the GWF banner including Cactus Jack, Scott Levy (Raven), Buff Bagwell, Sean Waltman, John Bradshaw Layfield, Jerry Lynn and a tag team known as The Ebony Experience whose members were Stevie Ray and Booker T.
Now I have to be honest, while I went into trying to watch these GWF episodes with good intentions, they are almost unwatchable. The story lines are horrible and the announcing left a lot to be desired, but every now and then you'd see a performer who you knew would one day be a superstar and saw greatness early on. Such was the case for The Ebony Experience, who would go onto have some nice feuds with various teams in the promotion, including future ECW tag team Axl and Ian Rotten. Booker T and Stevie Ray won GWF company's Tag Team Championship three times. So while it was cool to see a young version of Harlem Heat cutting their teeth in the business, it's with a greater fondness that I remember them in WCW.
As far as tag teams are concerned the best team I've ever seen and my favorite team of all time is the British Bulldogs. They revolutionized tag team wrestling. However, my second favorite team hands down is Harlem Heat. To simply put it, Harlem Heat was cool. From the moment they started popping up on TV in late 1993, they basically came in right away and kicked the living crap out of their competition. In 1994 to add to their appeal they even acquired the services of one of the greatest female antagonists of all time, Sherri Martel, who was affectionately known as "Sister Sherri". On a side note, I miss Sherri. She was so good on the mic and outside of the ring. She too will be a featured Hall of Famer on this site down the road. Booker ended up being in one of the funniest moments in wrestling history. It took place when on "Flair For The Gold", Sting and Davey Boy Smith were cutting a promo about their upcoming match at War Games against Sid Vicious and Harlem Heat. The purpose of this promo was to ultimately reveal who the third member of Sting's team would be. When Sting announced it would be the Shockmaster, wrestling history took place. Once the Shockmaster fell through the wall and on to the floor, despite hearing Davey Boy and Sid, you clearly hear Booker T say ""who is this mother (bleep)?" and laughing. Priceless!
Harlem Heat won the WCW Tag Team Championship a record 10 times. Booker would win it for an 11th time with Test in WWE, but to be honest, who cares about that. I remember watching the first time Harlem Heat won the belts as they smacked around a team composed of The Patriot and Marcus Bagwell known as Stars and Stripes. They went on to have various feuds with some of the best teams of the day including The Nasty Boys, The Steiner Brothers and Public Enemy. Ultimately my favorite feud of theirs, despite them dropping the belts to these guys, was against The Outsiders (Scott Hall and Kevin Nash). At the time Hall, Nash and the NWO were running roughshod over WCW and were extremely over with the fans, while the other wrestlers in WCW tried and failed to stop the duo. Harlem Heat looked like they were the only team who could stop them. They were almost as big, just as tough, if not tougher and it looked like if anyone could beat Hall and Nash, they could. Unfortunately, the showdown at Halloween Havoc in October of 1996 fell a bit flat (only went about 13 minutes and the match was just average), the buildup was very exciting. For all intents and purposes, the peak of Harlem Heat's Tag Team run came to an end in 1997, due to injuries to Stevie Ray. The team reunited briefly in 1999, but the magic was pretty much gone.
When Booker began his singles career in 1997, he looked like a fish out of water to me without Stevie Ray. That happens though when guys go solo, especially after a long tag team career. It wasn't until his 1998 feud with Chris Benoit in their best of seven series that I started to appreciate Booker as a singles performer. Benoit was one the greatest in ring generals of all time and he was able to up Booker's game and get him over as a legit contender for the heavyweight title. In 2000, Booker would capture his first WCW Heavyweight Championship when he defeated Jeff Jarrett. It was a momentous occasion as Booker was only the second African American to be WCW Champion, the other being Ron Simmons.
Booker would go on to be a "Five Time, Five Time, Five Time, Five Time, Five Time" heavyweight champion in WCW. His combined total of 253 days as champion ranks 4th all-time just ahead of Sting and only behind Hulk Hogan, Ric Flair and Big Van Vader. Upon coming to WWE, one of Booker's bigger feuds was with The Rock. That was one of my favorite feuds Booker had in his early WWE days. The promos between the two were great. The funniest line I remember best was when The Rock and Booker were having one of their first exchanges and The Rock asked Booker "Who in the blue hell are you?" Booker responded with "Who am I? I am the WCW Champion Sucka!" To which The Rock responded with "Just so The Rock understands this, you're the WCW Champion Sucker?" The look on Booker's face was priceless.
It was later in Booker's career in WWE that another great alliance was formed, when he joined forces with Goldust. Looking at them from afar, you'd swear this combination would never work, but the chemistry between the two was very good. The duo would win only one tag team title, but their on camera skits were hysterical, especially early on when Goldust was trying to convince Booker T to become partners.
https://www.youtube.com/watch?v=-AJg4tOz6Pw
It was when Booker separated from Goldust that his singles career really started to take off as he went on a run that would bring him to a showdown with the members of Evolution, and ultimately a match with Triple H for the World Heavyweight Championship at WreslteMania 19. This chase for the title would see Booker's popularity with the fans hit an all-time high. Also, an air of controversy that surround Booker's upcoming match against Triple H as some of the promos cut by Hunter drew the ire of many as being racially insensitive. In one of Triple H's promos, he said that "people like" Booker T would never win world championships in the WWE. I remember watching that and cringing when Hunter said it. When the match finally happened, I was so upset that Booker came up short in what was a great match. But, I remember being more upset days after the match when you began to hear whispers that Booker was supposed to win, only to have the rug pulled out from him by Triple H the night before when Hunter refused to drop the belt to him.
Perhaps Booker's greatest year in WWE came in 2006, while he was having his run as King Booker, with his valet/real life wife Charmel by his side while the duo ruled "The Smackdown Kingdom". Booker went all out as he fully embraced his role of king to the point where he put together his royal court that included Sir William Regal and Sir Finlay, but he also used a horrible fake English accent that was hysterical. It was during his reign as King Booker that he won his only Heavyweight Championship while wrestling for the WWE when he defeated Rey Mysterio at The Great American Bash. Not only was it great to see Booker finally win the World Heavyweight Championship, but it was also a landmark moment for the WWE as Booker became the first 100% African American Heavyweight Champion the company ever had.
Despite leaving WWE a year later after being suspended for violating the company's wellness program, there is no denying the great career he had with WWE his first time around. Look at these accomplishments; 1 time World Heavyweight Champion, 1 time Intercontinental Champion, 3 time United States Champion, 2 time Hardcore Champion, 3 time Tag Team Champion and a King of The Ring victory.
Even though Booker left the WWE, he still had plenty left in the tank and would go on to have a very nice 2 year run in rival promotion TNA. Booker was part of the Main Event Mafia with Sting, Kevin Nash, Kurt Angle and Scott Steiner. He would team with Steiner to hold the TNA Tag Team titles. He also had a very good feud with Samoa Joe during his stint in Orlando. After he seemed to fall off the face of the earth for a while, I remember being blown away seeing Booker show up at the 2011 Royal Rumble. I was hoping that this would lead to him being a championship contender again, but at 46 it was quickly looking like he was going to be strictly undercard material to help get some of the younger guys over and established.
What may have surprised me the most about Booker is his transition into the announcing part of the game. Booker has a very distinct voice which sounds a bit scratchy at times and I didn't know if it would translate well to the audience. After a bit of a tough start, Booker settled in beautifully and really became a very good color commentator. His entertaining style of telling it like it is and not holding back, combined with his infectious laugh really was great to listen to.
The highlight of any athlete's career is being inducted into his profession's Hall of Fame. That night came to reality for Booker T on April 6, 2013. It was great to see him finally being put on the pedestal he so greatly deserved. If you haven't seen his speech I highly recommend you do. It is one of style, class and a signature spinarooni. What also caught my eye that night when watching the induction was the speech his brother Stevie Ray gave. Not a hint of jealousy, just love for a brother who beat a troubled past and made it to the top. What I also forgot was how big of a guy Stevie Ray is. The dude towered his brother.
Since his Hall of Fame induction, we've continued to see Booker as a part time host on various WWE PPV pre-shows, and fill in commentator from time to time. Booker has also become an entrepreneur with his brother as they started their own promotion back in 2005 in Houston which is known today as Reality of Wrestling. The duo also run a very successful wrestling school out of Houston as well. It has been great to see Booker T's Hall of Fame wrestling life come full circle. What started out as a guy trying to get in the wrestling business with his brother in Dallas, ended up being a stellar career with him teaching potential stars of tomorrow in Houston.
This is the third installment of the Hall of Fame Spotlight. If you'd like to check out the first two I've done, click on the links below:
Hall of Fame Spotlight: Shawn Michaels