Wrestlemania 32 Can Be the Greatest "Wrestling" Mania of All Time – By Hank McAllen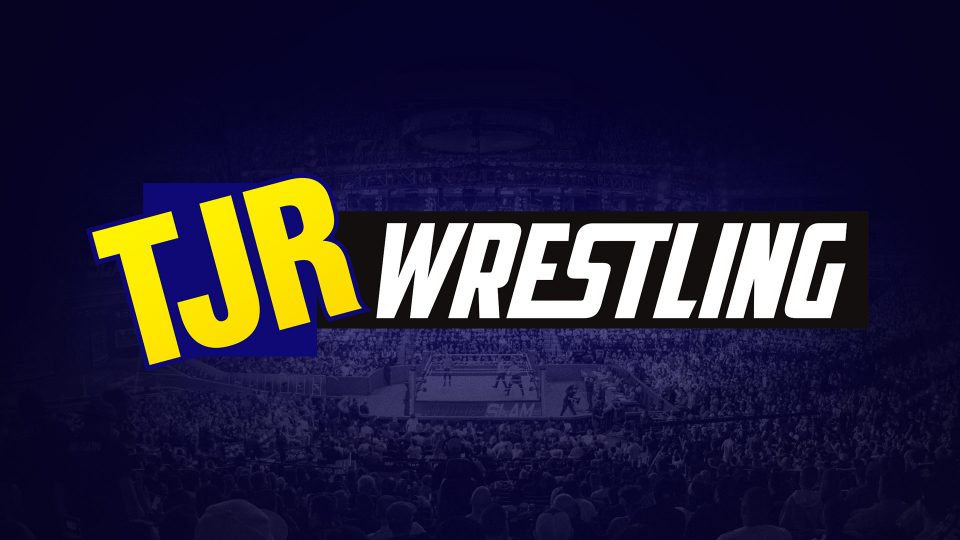 Last week was maybe the biggest news week in professional wrestling since the Monday Night Wars era. With the signings of Shinsuke Nakamura, A.J. Styles, Karl Anderson and Doc Gallows the WWE main roster received a much needed shot in the arm. It seemed like WWE found their remedy to heal all of their booking wounds heading into Wrestlemania 32 but, as the week came to a close, the WWE announced that John Cena will be out 6-9 months due to a shoulder injury. Due to the injuries that are keeping Cena, Daniel Bryan, Randy Orton, Seth Rollins and Cesaro out, the WWE will be forced to be extremely creative in how it books WM32. My suggestion is how about they give us what we want; focusing on great wrestling matches rather than trying to give us great "entertainment".
To start with if your name is Rusev, Big Show, Sheamus, Bo Dallas, Titus O'Neil, Curtis Axel, Jack Swagger, The Miz, Heath Slater, Goldust (man we need Cody back), Wade Barrett, Ryback, R-Truth and any other talent not listed below, congratulations! You are in the pre-show Andre The Giant Battle Royal. After that, and still on the pre show, I would have Divas Title up for grabs. Why on the preshow? Well before I get too much of an earful, realize that after you read the card below you'll know that if it was on the main card the match could potentially get buried, rushed and easily forgotten. I also think the match will help get the crowd pumped up leading into the first match of the main show. Having a hot crowd as the show starts is extremely important to the TV viewer as well as those in the arena.
First of all can we use "The Biggest Wrestlemania of All Time" to stop calling it the Divas Title? I am hoping, and it seems that way, that Sasha Banks' injury is not as serious as originally thought. I think we have also seen enough of Charlotte Flair to know that her in ring skills are okay, but to be honest she wouldn't be holding the strap if her last was Smith. I say we give the main rosters best young female talent a title shot and show the world what we saw in her matches with Bayley in NXT.
When it came to the main show, as I prepared to write this column, I thought of how WWE can go back to its wrestling roots and still give the fans a show that will take their breath away. Immediately I came up with a list of guys I wanted to see in matches and a list of those I knew I had no choice but to put on the card. The latter list included: Triple H, Chris Jericho, Undertaker and The Rock. All four of these gentlemen have had historic careers, but none of them are the future of the company or the business. Quite frankly if we put them in the ring with younger, stronger talent that are better technically than them we are looking at potentially bad matches. That said, my plan includes having two matches that involve these four together.
I would use Jericho to be The Undertaker's last (please wrestling God's) match in the business. Chris has been in the business of putting people over the past few years, and there's no better person to put over than the Dead Man in his home state as they both head off to the WWE Hall of Fame.
As far as Triple H is concerned, he has been a thorn in the side of The Rock's cousin for quite some time and it looks as if this trend will continue through the Royal Rumble. As we head toward Roman Reigns historic battle in the Royal Rumble my crystal ball is letting me see some shenanigans going on that puts The Rock over the top. I think the best way to use Rock, if he is going to wrestle at Mania (and it's a big IF), would be having him defend the family's honor in a battle with Triple H as Roman defends the WWE title against someone more worthy of a title shot than sonny-in-law.
Now, on to the meat of the show. In the next couple of months leading up to Wrestlemania, I would love to see the WWE put the Balor Club together. They can wreak havoc throughout the company, attacking faces and heels alike, ala what the NWO did back when they initially showed up in WCW. One of the factions that would be the Balor Club's first targets should be the New Day. What better way to generate heat than attacking the company's most popular trio.
As a good booker knows, the second most important match on a card next to the main event is the first match in order to set the tone for the rest of the night. Also, the opening match needs to have the New Day kick off the show with, AHHHHH DALLAS!!! I would pit the New Day up against Doc Gallows and Karl Anderson and have the New Day drop the belts to them. As I mentioned in my 2016 predictions, I sadly see the WWE splitting the New Day up and you can use this loss as the impetus to start trouble within the team, while giving MAJOR credibility to Gallows/Anderson.
I think we all agree we'd like to see the League of Nations blown up as a faction. I'm hoping that will happen and in doing so, it will allow Alberto Del Rio to begin feuding with Bray Wyatt. When Del Rio was not in the WWE, he was doing his best work in years in Lucha Underground. He was more aggressive and having very physical matches, which is where Bray Wyatt's expertise lies. I think the two can pull off an amazing match at Mania and allow Alberto to show the fans what he's capable of with the right opponent.
One of the more head scratching roster decisions in WWE over the past year has been Samoa Joe being relegated to the NXT roster. Joe is a world known talent who could pull off a great match with a phone book. Joe's patience within WWE so far should be rewarded with a promotion and feud that leads up to him clashing with Neville in Dallas. I can see them having a match that would bring back memories of Joe's numerous battles with the great Petey Williams in TNA. Neville's high flying/Dynamite Kid like style would compliment Joe's rough ground attack.
In order to help the WWE in the currently rumored split up of the Dudley Boys, I would have them face off against the Usos in a match where we see Bubba turn on Devon. That's about the only reason why I would have the Dudleys on the card, plus it gives the Usos an opponent and a well deserved spot on the card. I would quickly have the Usos pursue Gallows and Anderson to set up a really good feud that would culminate at SummerSlam.
One of the dream matchups I have thought about over the past three years is Dolph Ziggler versus A.J. Styles. So it's time to dream no more. To start with, no WWE top performer has been more frustrated than Dolph. His on again, off again pushes and bad booking have not only got Dolph shaking his head, but most of the fan base has had it up to here as well. How about we give his character a boost again, and keep it there please, by getting him involved as a major player in the Balor Club takeover? If you haven't seen AJ's New Japan Intercontinental Championship match against Nakamura from last week, then make it a point to do so. I think he and Dolph can put a very similar match together for the hundred thousand people down in Big D.
When it was announced that Shinsuke Nakamura was heading to WWE, my mind raced about who his first major feud should be with. Immediately the obvious choice was Daniel Bryan, but at this time Bryan's future with the company is unknown. What makes Nakamura my favorite active wrestler is his unparalleled style and great in ring ability. Imagine the heat he could have with another brash, aggressive in ring performer, namely Kevin Owens. Since Owens' arrival to WWE, he has quickly become one of the biggest fan favorites, despite being a heel. He hasn't toned down his style from his ROH days and his in ring work has gotten supremely better. I really believe these two could pull off a match on the wrestling world's biggest stage that would have us talking about it for the rest of the year.
Now to my WM 3 Savage vs. Steamboat and WM 19 Michaels vs. Jericho match for this card. The match, that while it's not the main event, will be the best match of the night and a match that can sky rocket to one of the greatest that Mania has ever seen. For the WWE Intercontinental Heavyweight Championship match, Dean Ambrose vs. Finn Balor. I really don't think I need to sell this match to you. These two could leave us emotionally drained with the kind of match they can give us. Plus you'll notice that I've booked the Balor Club at Mania 32 with some of the most popular stars on the roster; The New Day, Dolph Ziggler, Kevin Owens and Ambrose. Having the BC go up against some of the most popular names in the company gives them instant credibility with the fans who may not be too familiar them yet. Meanwhile, it will give the fans who do know their prior work the opportunity to see these guys square off with some dream opponents.
Finally, to our main event. Remember, Brock Lesnar wasn't pinned by Roman Reigns at last year's Mania. It was Seth Rollins who pinned Roman Reigns to win the strap. Now the beast is back and he wants what is rightfully his at the grand daddy of them all. Now, how WWE chooses to book this it can work with either wrestler coming out on top and still get a good reaction from the crowd. While Brock will always be a fan favorite, Roman has been getting his rightful rewards of fan approval for all of his hard work. Unnecessarily booing Reigns almost became the in thing to do in early to mid 2015. Thankfully it seems like the fan base has seen the light and is starting to embrace him more.
Well, there you have it. Wrestlemania 32. WWE now has a chance to develop new stars and new rivalries for the first time in years. With Bryan, Cena, Rollins, Cesaro and Orton out of the picture it will creative the opportunity to be truly creative and give fans a show they can remember for a long time. Rather than focusing on 2-3 matches and a cheap attempt to be main stream relevant, if booked as above, you may very well have the greatest wrestling Wrestlemania of all time. Imagine that.