Who Are WWE's Faces of The Franchise? By Hank McAllen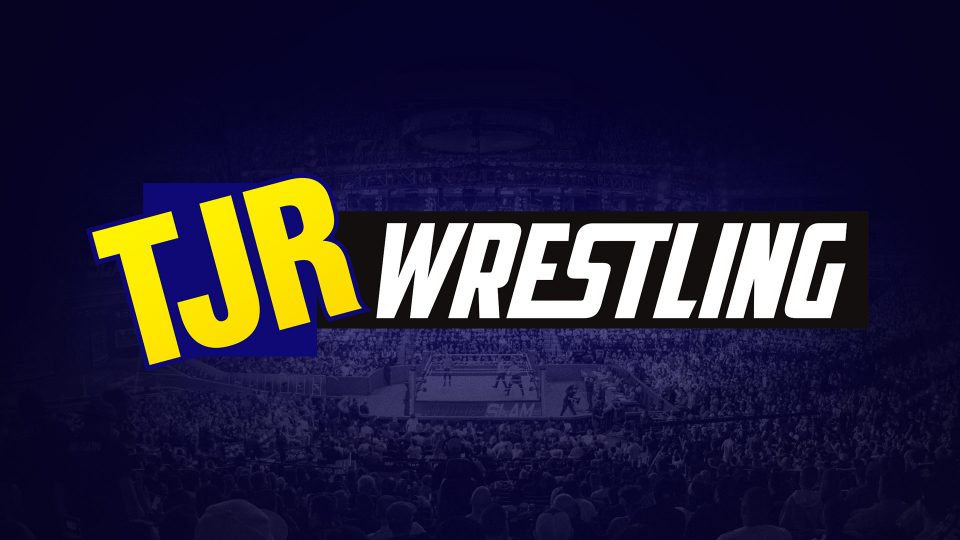 In the long history of the WWE there have been many wrestlers who have achieved greatness. Numerous Hall of Famers who dazzled us each week on TV, and who captured our emotions. Over the years many men were looked upon as the face of the company at one time, for one reason or another. If we were to build a Mount Rushmore for the WWE, a true Mount Rushmore without politics or personal agendas, whose images would be seen? Now keep in mind this isn't who your favorite wrestler is, and when I say face of the company I don't mean "face" as in a good guy persona. I mean who are the four men who transcended the company and the sport beyond the square circle.
What Lou Gehrig was to Babe Ruth, Jerry Rice was to Joe Montana, Scottie Pippin was to Michael Jordan and what Mark Messier was to Wayne Gretzky so many great wrestlers were to the four men I have chosen to be on my WWF/WWE Mount Rushmore. To say that Gehrig, Rice, Pippin or Messier weren't great players would be insane. It just so happened though their greatness was overshadowed by playing on the same team with possibly the greatest players of their generation. The same can be said for so many of my personal favorite wrestlers. Even though I personally liked them better then these four men, I cannot fairly put them on the same pedestal as those who will grace Mount Rushmore.
So who are my four? Well, in order, they are Hulk Hogan, Bruno Sammartino, Stone Cold Steve Austin and John Cena.
The one common thread amongst the four of these men is not only were they the face of the company during their peak, they were also the face of the entire wrestling business. Now keep in mind these are not my favorite wrestlers of all time, nor will they appear on my personal Mount Rushmore of favorite wrestlers, but again this is not a popularity contest, it is based on numerous factors, which I will detail in each wrestlers section below. I will also address later in the column why others, including Bob Backlund, Randy Savage, Bret Hart, etc. do not have their faces chiseled into stone.
John Cena has undoubtedly been the face of the WWE brand for the better part of ten years. When Cena first showed up in the WWE in 2002 he was the Doctor of Thuganomics. His character was a fresh one for WWE fans. He was edgy and, what most people forget, he was initially a heel. Despite his edge, his popularity with the fans grew, and the WWE decided to turn him into a face in 2003 and the rest is history.
There are many reasons why Cena has separated himself from his contemporaries. To begin with, he has had a combined heavyweight title reign of 1,240 days. That is longer than Randy Orton and Brock Lesnar combined, and almost three times as long as CM Punk's. Despite being injured at the present time, his knack for staying healthy in this physical business is remarkable. His promos are excellent. He can combine humor and passion, while striking a chord (positive or negative) with the fan base, like few in the history of the business. He has dabbled in TV and movies, which has helped put him and the WWE brand out there to the non wrestling masses. Cena is LOVED by children. He has been able to make that important connection with fans at a young age which makes them become wrestling fans in the first place. If they stay John Cena fans long term is one thing, but the important thing is that he connects with them initially to bring them into the fan base. His work with the Make A Wish Foundation is so extremely admirable. While, personally, I am not the biggest Cena fan in the world, I have to admit seeing the work he has done with children has made a tear well up on more than one occasion. This connection with the younger fan base, as well as his strong female fan support, has kept Cena on top of the company's merchandise list for years and is also the main reason why he has never turned back into a heel character.
There are several reasons as to why don't I have Cena listed higher than the other three on the Mount. It's no secret that his technical in ring work has never been spectacular. I'm sorry but while strength and size are one thing, his lack of a move set has always been a point of contention. Another reason is that, unlike the other three on this list, during Cena's WWE run a significant and important portion of the fan base doesn't like him. Most males 18 and over are not fans of his. Austin, Bruno and Hogan were NEVER booed out of the building. It almost became common place to hear "John Cena sucks chants" at every WWE show. Again, since this is an exclusive WWE list, please don't think of Hogan's WCW run in this conversation. Booing Cena almost became the trendy, cool thing to do, which I don't like. That said, it was his predictability in the ring combined with the more significant wrestling arsenal of his recent contemporaries (CM Punk, Daniel Bryan, Dolph Ziggler, Brock Lesnar, etc.) that made fans tire of him. I think it's safe to say that if Bret Hart had a more effervescent personality that he, and not Cena, may have made Mount Rushmore.
While the Ultimate Warrior's face was on the poster for the 1996 King of the Ring, it was Steve Austin who would end up stealing the show. June 23, 1996 will go down in the history of wrestling annals as the day Stone Cold Steve Austin was born! Austin, who came over from WCW and was initially used as the Ringmaster, cut his famous Austin 3:16 promo and the wrestling world was changed, permamently. Austin's character was brash, loud and in your face, and most importantly the fans fell in love with him. He is the line of demarcation when it comes to the fan base embracing the edgy, rules challenging wrestler rather than the old school squeaky clean face characters like Bob Backlund. His defiance of Vince McMahon made the fan base live vicariously through him. I mean who wouldn't love the chance to flip off his boss and give him a Stone Cold Stunner! His feuds with HBK, Bret Hart, DX, the McMahon family, Kurt Angle and of course The Rock were amazing. He was the company's number one attraction at its peak of popularity during the "Attitude Era" and at the end of the day, when you think of why the WWE won the Monday Night Wars, Austin's character has to be towards the top of the list. If you ever want to see an example of the "pop" that Austin got from the crowd you need to look no further than the response he got when he showed up to help Mankind win his first WWF Championship. Keep in mind folks this was a match Austin wasn't even in!
Stone Cold Steve Austin has gone on to appear in numerous films and has had success on the small screen which has allowed him to reinvent himself, while staying relevant to the wrestling fan base. One person Austin will always be compared to is, of course, The Rock. Their careers mirrored each other in time frame, and success. And, while The Rock has gone on to become one of the biggest stars in Hollywood, during their feud with the WWF, he played second fiddle (just barely) to Austin. Also, in the end, when comparing two adversaries in the ring, actual wrestling ability always wins out. With all due respect to The Rock, he was nowhere near the technical wrestler Austin was.
When it comes to Austin's legacy, there is no doubting his popularity and the way he changed how we watch wrestling today. If there was one drawback to his career, it would be longevity. His peak years were from 1996 – 2002. Injuries plagued him at the end of his career. When I look at Austin, I always think of what could've been if he was able to wrestle another 4 or 5 years, because look at what he did in the relatively short time he was on top?
From 1962 to 1978, when you thought of wrestling, you thought of only one person, Bruno Sammartino. Simply put, Bruno was wrestling. It didn't matter where you were in the world, everyone knew who Bruno was. Sammartino was known worldwide for his feats of strength, including breaking the world bench press record in 1959. Unfortunately, his legacy is not documented to the degree it should be in the current WWE. Despite his return to the company with his induction in the 2013 Hall of Fame class, for some odd reason WWE has not released a DVD/Blu-ray about him, or Bob Backlund for that matter. They have not really made his presence felt other than occasional token appearance here or there. Personally I think that WWE tries to bury their past because it is so wrestling centric. They want people to think of them more as entertainment than wrestling.
Bruno's title reign is unparalleled in the industry. His two title runs are a combined 4,040 days. To put that into perspective, if you combined the number two and three persons on the list (Hogan and Backlund) their total days spent as champion was 4,296! Bruno toured the world taking on the likes of Superstar Billy Graham, Buddy Rogers, Gorilla Monsoon, Killer Kowalski, Ernie Ladd, Bill Watts, and Ivan Koloff. It wasn't until after Bruno's legendary reign as WWWF champion that he had maybe his most famous feud of all time. In January of 1980, Bruno's former pupil, Larry Zbyszko, turned on Bruno in front of millions of TV viewers. The feud was so intense that it culminated seven months after the initial attack, in a memorable match held at Shea Stadium in front of 36,000 fans. Bruno would also later take part in the initial Wreslemania as he served as his son David's corner man.
Sadly, Bruno will be remembered by some for the long strained relationship he had with the WWE between 1988 and 2012. Fortunately, that relationship was reformed and he received his just rewards and was inducted into the WWE Hall of Fame. If Bruno had only wrestled in a time when there was cable TV or more mainstream media, it would've exposed him to an even wider fan base. With that in mind though, Bruno was the only wrestler ever to appear on the TV series, Greatest Sports Legends. Hopefully, his legacy will be brought more to the forefront by the company so that a younger generation of fans will be able to embrace his legacy.
When you think of Hulk Hogan these days, you may think of a career tarnished by racist comments or bitter backstage stories, or of a guy who just hung on too long in the business, but from 1983 – 1992 there was no bigger star ever in the history of professional wrestling. To this day, people still speak about Hogan and the impact he had on wrestling fans, the wrestling business and the business being accepted by the masses.
Hogan is second only to Bruno in length of time being WWF champion. He was the first main stream wrestler who made it cool to be a wrestling fan. Everyone and every company in the world wanted to hop aboard the wild ride that became known as Hulkamania. After a successful run in the AWA, Hogan would be hired by Vince McMahon, Jr. and wrestling as we knew it would change forever. Vince always likes to say he made Hogan. That's nice, to think. However, Hogan was the perfect guy for McMahon and what he wanted to do, which was basically take over the wrestling world. Not everybody could've done what Hogan did. Dusty Rhodes could've been brought in to be the champ as he had the charisma and the mic skills, but not the body or looks. Ric Flair would have been a good choice as well as he had it all, except size which was a Vince Jr. requirement for being the champion. One thing that Hogan had besides the looks and the mic skills and the size, was national recognition thanks to his appearance as Thunder Lips in Rocky III. These attributes overshadowed his lack of in ring abilities, because Hogan became a larger than life character.
Once Hogan defeated the Iron Sheik at Madison Square Garden on January 23, 1984, he and the WWF took off in worldwide popularity. MTV, The Tonight Show with Johnny Carson, cartoons, lunch boxes, movies, it seemed everywhere you looked, you saw Hulk Hogan. He would become involved in a feud with Roddy Piper that would lay the foundation for the spectacle WWE puts on every April called Wrestlemania. Like Bruno Sammartino had previously, Hulk Hogan became wrestling only on a larger scale. The evolution of cable television and pay per view events introduced McMahon's product to a larger fan base. Soon the WWF, with Hogan's character leading the way, would land a deal with NBC to produce the Saturday Night's Main event program, which would be an occasional replacement for Saturday Night Live. For the same reason John Cena has appealed to younger wrestling fans today, Hogan did so on a larger scale back in the 1980's. Again, whether they stayed Hulkamaniac's or not really didn't matter, what did matter was he was who got them into being fans.
Now I know there are many people who think that there are other wrestlers who should appear on WWE's Mount Rushmore and that's great. We all have an opinion and there is no right answer. These are the four I believe to be the guys who were the true faces of the company. When looking at others, here is why I didn't pick them.
Pedro Morales and Bob Backlund, while having great title reigns, never captivated the fan base as Bruno did. Randy Savage, who is my all time favorite wrestler, always played second fiddle to Hogan back in the 80's. The same can be said for The Rock with regards to Austin. Bret Hart, held the title for a long time and was great technically, but lacked that captivating personality which appealed to the non wrestling world. Shawn Michaels had the injury, plus he never really wanted the responsibility that came along with being champion. Then there is The Undertaker, who I get is a major star, but while he was big in the wrestling world he never really captured the imagination of the outside world. Also with regards to 'Taker, Wrestlemania streak aside, he only had 4 heavyweight title reigns for a combined 238 days.
Who's in your WWE Mount Rushmore? Keep the conversation going with your comments below. In an upcoming column I will give my personal wrestling Mount Rushmore which will be my four favorite wrestlers in the history of wrestling. Also, check me out this Wednesday as I will be appearing on the Main Event Madness show, hosted by Jon Curry and Marc Madison. For more information go to, memnetwork.wix.com/home.