When The Vigilante Became The Expendable by Kurt Zamora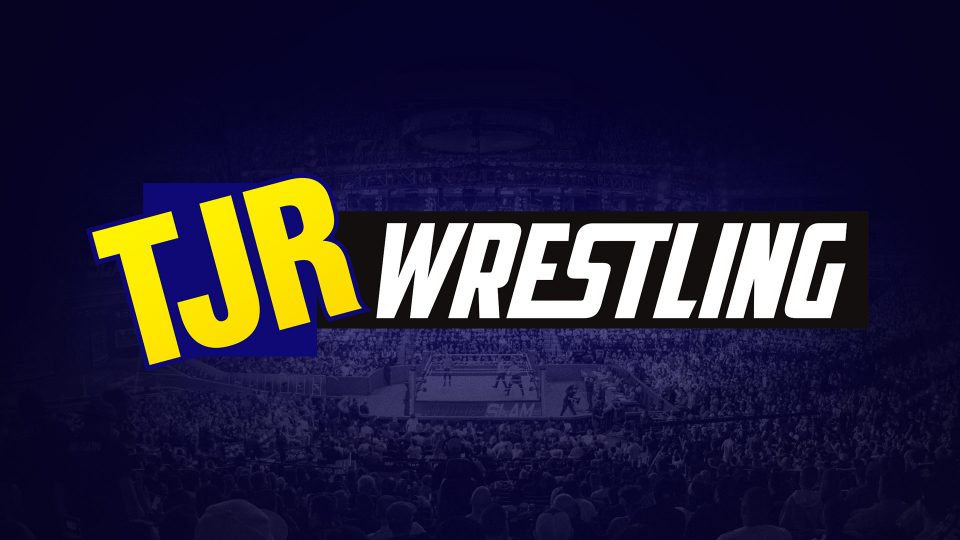 "I don't know what opportunities the WWE might throw my way, but whatever they do throw my way, I'm gonna reach out and I'm gonna grab it. And if they don't throw anything my way, well that's just too bad. It's a crying shame as far as I'm concerned." – Sting the night after WrestleMania 31
The last words spoken by Sting hung ominously over the WWE Universe as they were spoken by a man who was clearly conflicted and truly didn't known what his future held. It was a face that said, "Is this really it?" The debut that took 13 years to make happen, seemingly came to a screeching halt just five months later.
As we stand just over a week away from the biggest show of the summer, SummerSlam, a SummerSlam that Sting was supposed to be a big special attraction for, Sting waits, still conflicted, and still unsure of what WWE wants from him. I wrote an article for TJR that hyped the expected appearances of Sting and Undertaker to lead to big SummerSlam matches, but only one of them ended up showing up. Despite reports that Sting got into "ridiculously good shape" for his next run in WWE, they for some reason felt he was expendable. Everything that's come out tends to blame the fact that Sting isn't being used because Erick Rowan got hurt and it changed plans for a six-man tag they had planned. But even if that's true, I still can't help but feel that WWE feels Sting is expendable.
The fans want Sting. I want Sting. I'm 30 years old, but when Sting comes out, I'm still the "Lil' Stinger" that was scared of The Black Scorpion and wanted Sting to overcome evil. I was five, I had no idea how hokey and horrible The Black Scorpion was. The ovations he got at every appearance he's made in WWE thus far has spoken to that. Even when Vince inexplicably and unnecessarily decided that the Vigilante angle needed to be dropped for the "WWE is greater than WCW" angle, the fans just wanted Sting.
I was at the Monday Night Raw in Dallas, Sting's first ever appearance on a Raw, and when he came out, the arena literally shook. It was one of the loudest roars I've ever heard. And I was right there with them, screaming at the top of my lungs until my voice was gone. When he appeared at Survivor Series last year and made his debut – his debut that took too far too long to happen – you could feel the electricity and excitement from that crowd coming through your TV. Moments like that just don't happen every week.
The irony about WWE's viewing of Sting is that he may be expendable to the company, but they clearly understand that he's a money maker as well. If you go to WWEShop, there is one man who has more t-shirts, the cash cow for their merchandise sales, on sale than anyone else. John Cena and Roman Reigns have six apiece (Cena has many more shirts under his fitness line which I'm not counting here & Brock Lesnar has multiple amounts of his Suplex City shirts that I count as one style of shirt), Dean Ambrose has eight shirts for sale, and "The Man They Call Sting" has nine. No one else has more, and not to mention all the gloves, pendants and random knick-knacks they have for him as well.
All that being said, the powers that be decided that Sting wasn't meant to have his WrestleMania moment. Despite everyone saying Sting needed to win against Triple H, deserved to win even, WWE was more concerned about the the angle Triple H would be a part of later on that evening where he showed no signs of even having a match previously in the show.
The WWE Universe didn't care, though. When Sting came out the next night on Raw on the WWE Network exclusive, the crowd gave him yet another hero's welcome. They chose to forget the bogus finale to his WrestleMania match and serenaded him with chants of "Thank You Sting!" and "Undertaker", giving a resounding vote of what they want to see next for Sting. If Sting would have called out Undertaker right then and there and started setting the table for WrestleMania 32, no one would expect to see Sting until then, and that would've been okay. Now everyone is pulling at straws trying to think of what's next for The Icon, wondering if Sting's last appearance in a WWE ring is really going to be a forced segment with Bo Dallas.
Any angle with Sting and The Wyatts, Bray especially, would be money. "The Dark Warrior, the purveyor of good with a voice of silence and a mission of justice" vs. "The Eater of Worlds". The vignettes and promos would have been outstanding. Sting would be so much more beneficial to Bray Wyatt than Undertaker ever could be. So how hard would it have been to get The Wyatt family a new member to make that possible? Would the rumors of Bo Dallas joining his real life brother or Adam Rose becoming Leo Kruger again not have worked well for the storyline? What about the other rumor of using Sting to team with Stephen Amell in his battle with Stardust? Amell's character in Arrow and Sting are both considered "vigilantes" and would've had a natural connection. Neville is great and all, but a Neville/Amell vs. Stardust/Barrett special attraction match has a lot less steam behind it than a Sting/Amell vs. Stardust/Miz tag match that would've been much easier to put together. If WWE really wanted Sting on SummerSlam, they could've found a spot for him. But they didn't, and that says a lot to how WWE views Sting.
WWE has clearly dropped the ball with Sting. They can salvage it, though.
There are rumors that they're planning on sticking with the six man match once Rowan is healthy. Sting has his first full length documentary DVD set called "Into The Light" that comes out right in between Night of Champions and Hell in a Cell. Could WWE finally pull the trigger on a WarGames style type match at Hell in a Cell with him joining Ambrose and Reigns against The Wyatts? Even if WWE doesn't know what to do with him, it's not for a lack of possibilities.
I mentioned in my initial WrestleMania preview column that I'd love to see Sting vs. Cody Rhodes. Sting vs. Stardust would be just as good. Stardust is going after the heroes of the world and there are few bigger heroes than Sting. It would be a great rub for the Stardust character. Since WWE apparently loves the WWE vs. WCW angles just to prove WWE's superiority, why not do "The Franchise of WWE" vs. "The Franchise of WCW" with John Cena vs. Sting.
Then there's the elusive Sting vs. Undertaker match that has been talked about for years. It was the one match that Sting said would bring him to WWE. There's a split opinion on if that match should happen, but there's no denying the marquee value if that match happened in front of 100,000 plus fans in Dallas, Texas.
For now though, we wait and hope that WWE comes to their senses and gets the most out of Sting. He'll be 57 by next year's WrestleMania and the sand is running out in his career. I find it hard to imagine he has any more than a year left in him.
"The only thing for sure about Sting is that nothing is for sure."