Was Connor's Cure A WWE Publicity Stunt?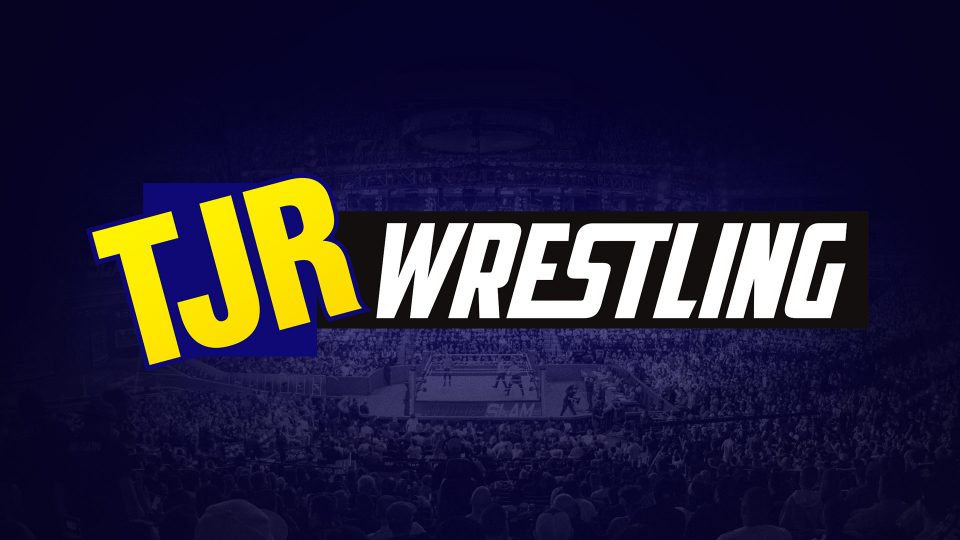 One of WWE's most touching examples of charity, and making life better for members of its WWE Universe, was the story of Connor Michalek.
"Connor The Crusher" as he was known as, was an endearing 8 year old boy that suffered from brain cancer when everyone in the WWE was introduced to him. His father Steven told people that Connor did not have very long to live when we first came to know Connor, but thanks to WWE and a lot of strings being pulled, Connor got to live out his dream of meeting his WWE heroes. He was even the first person Daniel Bryan sought out at WrestleMania 30 when he won the WWE World Heavyweight Title.
On Thursday, Justin Roberts used his blog on the site Medium.com (full blog here if you'd like to read it) to tell his side of the Connor story. Although in the videos WWE has shown in regards to Connor's story, Stephanie McMahon and Daniel Bryan as the linchpins for making everything possible for Connor, it was actually Justin Roberts who met Connor and got the ball rolling.
Roberts uses this blog entry to tie together his unhappiness towards his job and eventually parting of ways with WWE and his interaction with Connor. He says in no uncertain terms that WWE took his goodwill and his plans to help make Connor's last days special and turned them into a publicity stunt for the company to shine a positive light on WWE.
A quote from Roberts near the end of his blog states, "Despite rewriting the story and using it to pat themselves on the back for being a stand up organization, I wish Connor's Cure and Connor's induction into the Hall of Fame were driven by sincerity and not strategy."
Roberts also has an odd gripe in the blog about how WWE "took what [Warrior] said and twisted it to become something totally different." In regards to the fact that WWE used The Ultimate Warrior's speech from last year's Hall of Fame and used it to create The Warrior Award, that was then given to Connor this year.
Late Friday afternoon, a day after Roberts' blog was posted, WWE sent a statement to PWInsider that you can read here:
"It is offensive to suggest that WWE and its executives had anything but altruistic intentions in honoring Connor and his legacy with The Warrior Award. In conjunction with Connor's father, Connor's Cure was established by Stephanie McMahon and Paul Levesque to raise awareness and funds for pediatric cancer, and to honor a boy that so many people within the WWE family came to love. The fund is managed by the Children's Hospital of Pittsburgh Foundation and has already raised more than $200,000 for pediatric cancer research.

In addition, following the Ultimate Warrior's impassioned Hall of Fame speech last year encouraging WWE to recognize its unsung heroes, the Warrior Award was established in his memory to honor those who exhibit unwavering strength and perseverance, and who live life with the courage and compassion that embodies the indomitable spirit of the Ultimate Warrior. With the full support and input of Ultimate Warrior's widow, Dana Warrior, Connor Michalek was the first recipient of the Warrior Award, and moving forward the award will be given annually to acknowledge other unsung heroes among WWE's employees and fans

WWE is proud to use our global platforms to raise awareness for important social causes, including Connor's Cure as well as our longstanding partnership with Make A Wish, our on-going partnership with Susan G. Komen, which has resulted in more than $1.5 million in funds raised, and our international partnership with Special Olympics."
My Thoughts: What side of the story should we believe? Everyone is entitled to their opinion, but I tend to side with WWE on this matter. If you read Roberts' blog in full, the only real issues I can see that WWE took from him and made their own to make themselves look good are that when they did the infamous spot where they let Connor have his own entrance in a WWE arena and get in the ring to "punch out" Triple H for the 1-2-3 in the ring with all WWE superstars around. Justin apparently did not get to announce Connor's entrance and it was supposed to be Big E in the ring instead of Triple H. Big E was the IC Champion at that time and they were gonna name Connor the new "InterConnornental Champion."
Also, Roberts points out that he was not used for the video that WWE came out with that showcased Connor's story and instead used Stephanie and Daniel. Roberts even "politely" throws Daniel under the bus by stating: "I feel bad that the company put [Daniel] in a position where people on the outside might assume they were closer than they were."
Justin is in no place to say just how close Daniel and Connor were. Even if Daniel would've spent just 30 seconds with Connor in his lifetime (which we all know he spent far more, this is just a hypothetical), Daniel could have felt like Connor was family just after that. Everyone has stated Connor had that affect on them. It's really a shame that someone had to make such a special story about a boy who got to live out a dream in his last few weeks and months of his life, about himself.
Clearly a media juggernaut like WWE is going to look for positive press. Every corporation does it. When WWE and the NFL go all pink for the month of October, it's not important how good it makes them look in the public eye, what's important is if even one person or one child take a look at all that pink and ask someone, "Hey, what's the significance of Pink? Oh it's for breast cancer? I'd like to know more about that cause." This situation is no different. Of course WWE knew what they were doing when they made the promotional video for Connor's story. But that doesn't take away the fact that the "Connor's Cure" foundation they've created has already raised more than $200,000 for pediatric cancer research and it doesn't take away the memories Connor got to take with him before he unfortunately passed away at such a young age.
I can understand that Justin felt close to Connor and apparently feels robbed of something he felt he did selflessly to make Connor's life better. But he, and we, should all look at the big picture here. Whatever the reasons WWE had to make this story possible for Connor, the point is, they made it happen period.
The big picture here is that a father got to spend some extra quality time with his dying son, time he probably thought he wouldn't have had otherwise. The beauty of watching Connor's story, whether anyone fees it's for propaganda or not, is that it reminds you how lucky we have it sometimes, and that we should hug that special someone a little tighter tonight. For that, WWE should be commended, and not put on blast.