The Women's Wrestling Revolution in WWE by Webb Anderson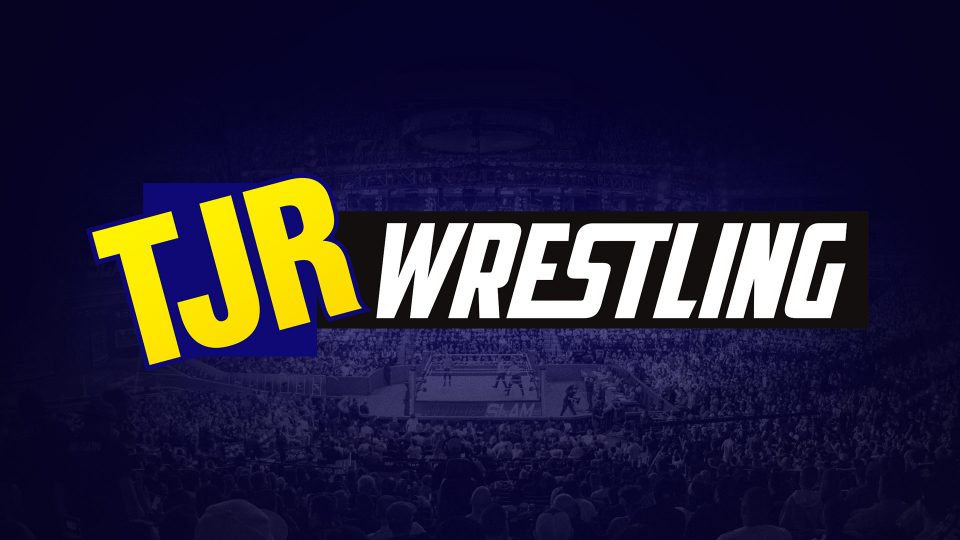 Fans of NXT knew this was coming. This week on RAW we got to see the debut of not one, not two, but three of the top women who have been diligently honing their craft down in developmental in preparation for the main stage. I have never seen a crowd this big so involved in a segment featuring the Diva's division and the final shot of the three NXT standouts hitting their vicious looking submissions simultaneously is one for the ages. The jury is still out on how this revolution will unfold in the coming months but we there is no question that this week on RAW we saw a game changing shift on how women can and should be portrayed by the largest wrestling company in the world.
WWE professes that their target audience is the entire family. I don't know about you but my family contains women who are very put off by models pulling each other's hair in a wrestling ring as they stumble through short matches and bullshit storylines and I can't blame them. The school of thought for too long in WWE was that women just don't have the same in-ring abilities as men and are only good for eye candy. Those of us who grew up with WWE bought in to it, including myself for many years. If a boy wants to be a wrestler they should get in shape, go to wrestling school and learn the trade, if a girl wants to be a wrestler, well, she can't. But she should dye her hair blonde and invest in some plastic surgery in the hopes of being a "Diva" but if you aren't already conventionally attractive you will be wasting your time. Too many people already think wrestling is backwards, archaic, and is only for the uneducated poor and the long standing attitude towards women in the business only reinforces that negative stereotype of wrestling fans. For WWE to grow, they have to move past this.
Fortunately for us, the world has changed and WWE appears to be ready to change with it. Women can be great wrestlers and guess what? Modern wrestling fans by and large seem to want to see great wrestling regardless of what type of plumbing the competitors are working with. I want to see an Iron woman match, I want to see a ladder match with the women's title suspended over the ring, but above all I want to see a high profile women's feud on the Road to WrestleMania with a potential show stealer in a good spot on the card. There are so many fresh, never before seen possibilities that could potentially be on the horizon if the WWE really gets behind their female talent and I have no doubt that it will make them money in the long run.
Aside from the whole human decency aspect of this revolution, I'm sure it's the potential dollars that is really driving this movement in WWE. They are a publicly traded company after all and they live and die by their bottom line. I'm no economics expert but I do know that if your product is not appealing to women then you're automatically going to alienate half of your claimed target audience. It doesn't take a genius to see that that is not best for business. My fiancée will occasionally watch wrestling with me and was disappointed with how rushed and careless the Diva's segments and matches were each week. Needless to say she did not enjoy it but ever since I got her to sit through an excellent Charlotte v Sasha match she has been very impressed and will make it a point to watch the NXT women with me. She just so happened to be in the room when this segment aired on RAW Monday night and she was as captivated as I was. Believe me; if WWE can get her interest they are really doing something right.
Now that all these true women wrestlers are on the roster and waiting in the wings it is time to ditch that hideous Diva's title and the Diva's moniker entirely. The term has a negative connotation and I know wrestling is a taboo word but the term "WWE Superstar" does not have to be gender specific and the WWE women's title looks great and could return as it was or in an updated design. Whoever takes down Nikki Bella should be the one to do this and a really big deal should be made of it.
The one complaint I had from the RAW segment was that Paige had to tell Naomi to put her arms back to properly take her Scorpion Cross lock finisher loudly and repeatedly. The move was nearly botched because the former Funkadactyl does not seem to know the finisher of one of her few opponents. I try not to be too critical of the wrestlers because I'm not out there taking the bumps but man that was pitiful. There are too many capable women out there who would love to have Naomi's roster spot that would damn sure take the time to learn the finishes of their opponents. I would love to see Naomi go down to NXT and really learn how to work but if her heart is not in it she needs to be kept off of RAW and away from the women who are going to be major players in this new women's division. Poor ring work will drag this wrestling-based revolution down quicker than anything. It reeks of "same old same old" and the stakes are too high right now for that.
It will be awhile but the era of the Diva's is ending and a true women's division can finally be established in the WWE. I for one could not be more excited to see how this all plays out and if true change will really take place. Tweet about it, buy a T shirt, or simply spread the word about this if you have any interest in seeing a meaningful, compelling women's division presented on RAW on a weekly basis. I know I sure do.
What did you think of the segment and these new additions to RAW? Feel free to email me webbanderson2@gmail.com or follow me on twitter @webbanderson2 or reply in the comment section below. Thanks for reading!