The Heart of Indy Wrestling Beats in Every Fan by Heather Hickey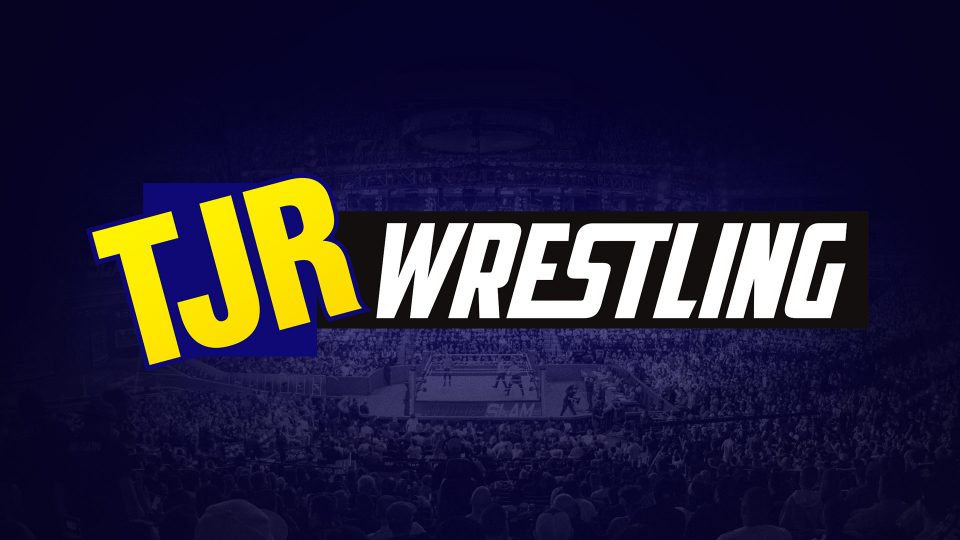 When Daniel Bryan retired, fans shared special moments that had resonated with them. The ones that moved me the most came from people who'd been following Bryan from his early days on the independent circuit. These fans had a bottomless pit of reasons to grieve, because they had looked into the earnest blue eyes of Bryan Danielson, and probably high-fived him and hugged him and talked to him at intermissions. They would have stomped and sang along to "The Final Countdown", rejoiced at the blood that he gave to the mat, and bore witness to the first concussions that ultimately ended his journey as a pro wrestler. If a man that you loved and felt you knew personally – who embodied the purity of pro wrestling – ended up realizing the ultimate dream of every pro wrestler, you would feel every ache and high of that accomplishment.
Those same meaningful moments fill the dusty halls and gymnasiums that serve as local wrestling venues all over the world, and I am lucky to have one in my home town. Every time I line up at the Alpine Club – which serves otherwise as a snug Oktoberfest venue– I feel giddy. Not because I'm expecting to see the next Daniel Bryan, but because I never know what I WILL see.
When the Ridiculous is Sublime: Reggie Marley, Sexy Sid Sommers, Hardcore Hick, and Eric Cairnie
The first time I went to a PWA Canada show, they were putting on a special event. Two back-to-back shows starting at 6pm, the first being a full card of women's matches. I thought they were crazy. Who (besides me and my friend) was going to buy separate tickets to two shows, the first of which started when it was still broad daylight and would be only women? Keep in mind, I am a woman, but I just wasn't sure how many of my fellow citizens were also fellow wrestling fans, and I didn't know what kind of female talent was being recruited in my neck of the woods.
Beautiful Beaa Flies at Skylar Rose
That's when I first learned that you never know what you will see. We marvelled at the variety of fans pouring into what would be a packed house: feisty grandmas wearing "I LIKE IT RUFF" shirts (for Ruffy Silverstein, of course), gleeful kids toting glittery signs, men smelling of Axe body spray who looked like they worked out a lot, and men who did not. Most intriguing was the proper middle-aged lady with the perfect posture in the front row. She spent the show looking unimpressed by all the action, and we drove ourselves crazy guessing at her motivations for suffering through it. Months later, I finally got the courage to make small talk with her in the ladies room, where she gave me an understated smile and said with sincerity, "They ALWAYS put on a good show."
Hardcore Hick has Appeared as a Wrestler on the TV Series "Murdoch Mysteries"
We easily fell in love with our PWA family, from the affable Corey who delivers posters and does ring announcing and has even wrestled with Jake Roberts in his corner, to the elderly ref who even has his own entrance music and everyone calls "Old School." And the rabid regulars of the front row, whose taunts forced the villains to raise their promo games to new heights each month. I felt more comfortable than if I'd walked into a living room full of friends for a book club meeting. No one cared what you wore or whether you said the right thing. And the insults being hurled at the wrestlers were like dysfunctional terms of endearment. Everyone belonged under those low ceilings, against which boots would brush mid-suplex and rain stucco down to the mat.
And the wrestling itself was the real deal. Figure-four leg locks around the ring post. Multiple soaring F5's. Razor-sharp crescent kicks. And this was the women's show. I wanted to buy all of their shirts and glossies in a tangible effort to support them, because these women were truly better than most of the main roster Divas. For the first time in my life, it made me want to be young again so that I could be a wrestler. It was incredible.
Lenny Lilac: Wrestler, Manager, Fashion Muse
The men's roster ranged from young, rippled colts to barrel-bodied workhorses. Characters ranged from moustachioed dandies to Hart family members to a rodeo clown with a kazoo. Though Lenny Lilac, a smug, flamboyant master of the game, belongs on a TV screen yesterday, the clear-cut favourite of the night was Elian Habanero, nickname "Cuba", whose gimmick was that he loved wrestling. No kidding. He wore raggedy cargo pants and an orange puffy vest, and his entrance consisted of many, many laps around the ring, proclaiming, "I LOVE WRESTLIIIIIIING!", each turn around the posts whipping the crowd into a bigger frenzy of agreement. Who wouldn't want to high-five this guy, all 127 pounds of him… if only he'd slow down enough not to take your hand clear off.
Elian Habanero Loves Wrestling
In the last year, I've seen Gangrel, Bushwacker Luke, and got to meet Jake "The Snake" Roberts. PWA has also hosted Samoa Joe, Hacksaw Jim Duggan, Bobby Lashley, the Young Bucks and more. This isn't a depressing fan convention where the stars of yesterday sit sadly at their tables piled with overpriced memorabilia. These guys get to go back in time, and look into the excited eyes of the fans, a hall packed full of them, cheering. The swagger is slower, but the spark lingers.
Gangrel Feels the Wrath of EZ-E Eric Cairnie While Old School Officiates
I kept a watchful eye on Jake Roberts while he held court near the back of the room during the matches. He was as engaged in the action as we were. He cringed at the big bumps, and laughed at the clever ones, and lent his own cheers to the biggest pops of the night. When his music hit, and it was his turn to be in underdog Corey Hart's corner, Jake was ON. It made me think about his WWE Hall of Fame induction speech, in which he said, "I don't regret loving wrestling, because there's nothing like it."
Jake "The Snake" Roberts: There's Nothing Like It
Attending a local wrestling show is a demonstration of support for those who are working to prove themselves, and still have dreams of WrestleMania. It's an opportunity to watch more experienced wrestlers ply their craft in a creative environment. They've got freedom to improvise, and you can see it in the quality of the wrestling AND the entertainment value. When the venue is this small, and you're this close, everything's got to be just right – whether it be the moves in the ring, the facial expressions, or the personal interactions.
Mike "The Match" Hart Shows his Love for the Fans; Vic Venis is the Sultry Spitting Image of his Brother
And maybe it's the more successful suspension of disbelief that sets a show like PWA's apart from the spoon-fed experience of WWE television. We don't have an announce team telling us what to think, or distracting us with corporate scripts: here, you are fully immersed in the action and get to interpret it for yourself.
Kc Spinelli and Courtney Rush: Legit Beasts
At any one moment, you can be watching a beat-down on the floor, a brilliant match in the ring, a heated argument between the fans and a villainous manager, and excitedly discussing it with your new best friends beside you. Yes, the production value and star power of a WWE show makes it feel extra special, but the emotional connections that you'll make at an independent show will remind you of what makes wrestling so magnetic, and for a fraction of the price.
Wrestling lore dictates that behind every local show is a dastardly promoter, counting his money in a smoky back room while telling the talent that they'll get what's owed to them next time. But the head of PWA, Eddie Osbourne, has managed to break type:
Hint: Eddie Doesn't Have the Upper Hand Here
From day one, Eddie has been responsive to all of my comments and inquiries online. He puts on a stellar show, and his merry band of grapplers are professional and kind. So it came as a surprise to discover that Eddie does most of the work these days from the other side of Canada, and has empowered his former students and colleagues to carry on the legacy of PWA here in Ontario. While he continues to make special appearances here, and is building up the promotion in British Columbia, it is a tribute to Eddie that he can rely on Leon and Eric and Corey and others for the show to go on. His story has given me even more respect for the efforts that go into entertaining us.
As WrestleMania season is upon us, it is so easy to get wrapped up in the high expectations and empty gestures that go into the Showcase of the Immortals. I encourage you to also seek out the indy shows in your own backyard. Feel the heart of pro wrestling beat, and tell us about your experiences in the Comments section below, on twitter (@kickyhick) and by email (heatherhickey@live.ca).
All photos have been generously shared by Steve of Skullmaster Photography.