The Gospel According To The New Day by T.J. Love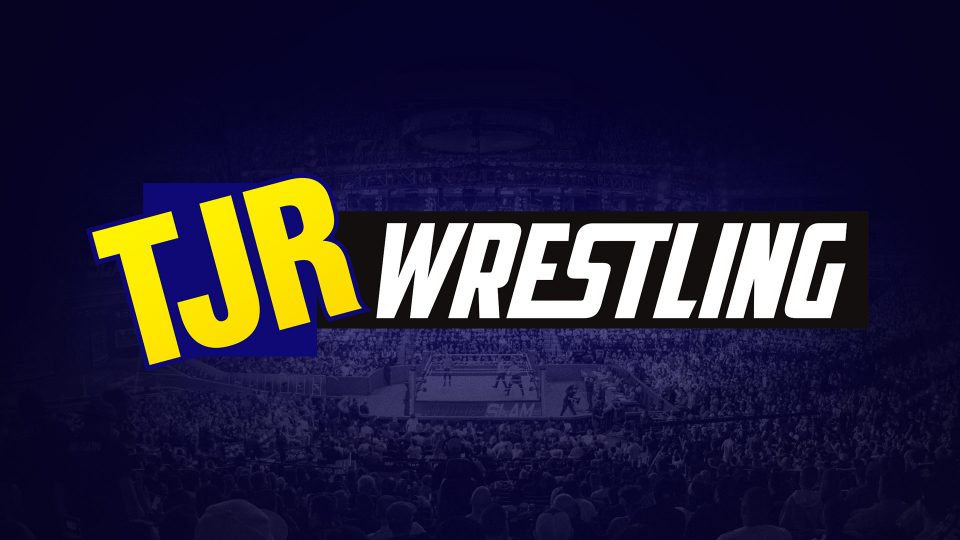 Guess what day it is?
IT'S A NEW DAY.
I know where you thought I was going with that, and much like that fast-antiquated Geico commercial, The New Day are here to stay. And that's not a bad thing, it's a good thing. (Stop me, I'm full of poorly-placed bad puns). Why is that not a bad thing, you might ask? Parallel to the once-burgeoning Divas Revolution, the ascension (please help) of the WWE's tag team division did not occur with Konnor and Viktor, which is honestly what I thought would happen because a spoonful of NXT instantly makes everything better. Curiously, the opposite occurred. Lo, the floodgates opened and in came the Lucha Dragons, and the re-pairing of the Prime Time Players, to complement the tepidity of the once-flourishing tag team division.
And it came to pass that the division was, in fact, weaker than ever.
A shell of its former self, the tag team division of yesteryear, brimming with talent like The Hardyz, The Dudleyz, Edge & Christian, The Radicalz, T&A, I could go on and on and on, was a far cry from the cringeworthy Los Matadores, the doomed star-crossed pairing of cellulite Brodus Clay and Sweet T and other haphazard couplings that were strewn together because the writers in the back thought "What the hell, these guys aren't doing anything". Even the former NXT Tag Team champs The Ascension and The Lucha Dragons had arguably fallen flat in their new roles.
And with that Kanye West shrug of a melting pot, came what I initially thought would be the most random of all combinations: The New Day. Yes, kids, before we were graced with syncopated clapping and 2015's "Not A Nugget"-esque attempts to convince a crowd that "New Day Rocks", we were assailed by the WWE's attempt to sell us that Xavier Woods, Kofi Kingston and Big E were a good babyface group. The fact of the matter was now that Tons Of Funk were gone, Xavier Woods no longer had a vehicle, which I thought was a crying shame because I've seen Woods since he was Consequences Creed, partnering with R-Truth (the former Ron Killings) on TNA Impact and have been impressed with his charisma, abilities (and luxuriously voluminous afro) even then. In the same boat of creative purgatory were Kofi Kingston, a victim of misuse since 2008, and Big E (nee' Langston), whom I always knew had an untapped well of personality best exemplified on his Twitter but, for some reason, was stymied on television. So in true uninspired fashion, the WWE Creative Team had their best men work on getting a nice hat big enough to fit all the Zack Ryders of the roster in and drew three names at random.
I'm sure that's how it happened.
The true crime in all of this was the fact that in weeks leading up to their debut as a unit, there were flashes and teases of the three non-utilized superstars coming together to buck against the system. I felt it. The patrons on the walls of the various wrestling communities I frequent felt it. We knew they were on the precipice of something potentially F'N awesome. So imagine the hideous knitted sweater on Christmas morning disappointment we felt when we saw three guys we were rooting for to do something worthwhile came out to faux-Gospel music and shucked and jived down the ramp. "THIS WAS NOT THE RED RYDER CARBINE ACTION 200-SHOT RANGE MODEL AIR RIFLE THAT I ASKED FOR, DAD!"
But these guys ran with it. Of course they did. If you pore over the annals of history, we, the black people, have always been able to turn chicken shit into chicken salad. Exhibit A: Chitterlings (pronounced chit'lins)…back in slavery days, the human property were fed pig scraps that their owners otherwise discarded. What did we do? We threw hot sauce on them and made them a staple of soul food cuisine. Exhibit B: Basketball court. Go to any black neighborhood in the country and while you might see graffiti and run-down buildings, you will inevitably find a basketball court. Kids growing up in a perpetual poverty used basketball as an escape. Now pro basketball players are among the highest-paid athletes in professional sports, and those that were good enough to play collegiality but not in the NBA were mostly afforded a free education in exchange for playing for their school. We drink mediocrity and piss out excellence. That's what we do. Ask Mark Henry.
Upon weathering the gravity of that mediocrity, the WWE finally embraced that The New Day's supposed televangelist appeal wasn't succeeding, and applied the Rocky Maivia School For Failing Gimmicks approach to them and turned The New Day heel. Something we had been clamoring for actually came true. Score one for the Internet Wrestling Community.
And just like that, The New Day became something to behold. Let's break down their appeal: they're over-the-top, they're cheesy and they do hyperbole in the best ways possible. Big E, whose become less known for his catchy old theme song and throwing powder in the air and more known for his dance moves, has finally shown the personality onscreen that he so effortlessly displays in social media. He's goofy but he's also a beast. He's the Deadpool of the group, hilarious but deadly. As Xavier Woods has dubbed him, he's still a powerhouse with plenty of "tricep meat" to spare, whether he's diving through the ropes in impressive, surprisingly athletic fashion or powerslamming the ever-loving crap out of someone. Then there's Kofi Kingston, who has been one of the most athletically-gifted acrobats in the last decade. His hyperactivity in the ring translates well into his personality as a New Day member. Kofi was a guy the WWE considered pulling the trigger on, but got gunshy after a feud with Randy Orton that saw an audibly-pissed Orton react to Kofi's botch on Raw, thus killing his momentum. But he's always been dependable for a jaw-dropping Royal Rumble or Money In The Bank spot. Also, Kofi's very adaptable in tag teams. He always seems to find synergy with whomever he's worked with, whether it was CM Punk or Evan Bourne. He's always shown glimpses of his charisma throughout the years, but he turned the volume up to a thousand on it as a heel. The sheer fact that perpetual good guy Kofi even went heel in the first place was a spectacle in itself to me. Perhaps there's still hope for that Cena guy after all.
Just kidding.
So that leaves my favorite member of The New Day: Xavier Woods. Every good faction needs a breakout star. In my mind, Woods is that star. He has rediscovered his footing on the main roster and will hopefully run with it. My chief concern is that he isn't featured in matches and is more of a cheerleader, which, albeit is incredibly entertaining to listen to him chirping during a New Day match, is unsettling because he's so much more than just a mouthpiece. Dude can go. But even if the WWE stalls on a Woods push (which is entirely possible) I'd love to see him in a managerial role. Give him a few years and I could definitely see him as the incumbent to Paul Heyman's role as the greatest talker in the company. You want to know how good he is at being a walking bullhorn? One need look no further than last week's Monday Night Raw where he played a trombone to the beat of the "New Day Rocks" chant and also the military dirge Taps as The New Day knocked off The Lucha Dragons. His intellectual savvy has translated on-camera as well, as I refuse to believe his promos aren't scripted and he speaks extemporaneously and if they are scripted, he breathes his own breath into them, not some poorly-written drivel.
The New Day, through the power of positivity (see what I did there?), got over with the WWE Universe and burrowed their way into our hearts like three hyperactive little heartworms. These guys feed off each other with their energy and fervor, and it's infectious. Plus they're talented in-ring and have created a synergy few tag teams that were forced together can truly muster. I especially love their revolving door corner stomp. Each and every single week, the cheers grow louder, the "sucks" chants are turning into "rocks" chants, and the ones that still say "sucks" are doing so with an affectionate "You Suck" deference that Kurt Angle knew all too well. They are singlehandedly renewing interest in the tag team division and have been rewarded with the Tag Team Championships, placing them at the helm of the Tag Team Revolution. And with the markout-worthy return of the legendary Dudley Boyz, things are about to get very interesting in this revolution.
The next time you watch Raw or Smackdown and Big E attacks the mic with an introduction so candence-heavy that it would give any Baptist minister a run for his money, shut your mouth, jabroni and have you listen to the people. Listen as they chant. It's no longer taboo to indulge in the corny cheesefest of The New Day. It's no longer weird to say "Hey, I know I'm in the minority when I say this, but I think The New Day are pretty cool." You can cackle wildly as Kofi Kingston sings songs to berate the audience to the tune of old Sinatra standards or Jay-Z anthems. You can unabashedly wish that Xavier Woods had a live mic instead of being loud enough to hear through the announcers' headsets as he talks completely poetic trash to his stablemates' opponents. And yes, feel free to run around the ring with Big E as he celebrates a tag title win like a Super Bowl ring is about to be placed on his finger. The New Day have effectively converted the Church Of Who Booked This Crap into believers.
Praise be The New Day.
---
What's up, TJR readers? I'm T.J. and it's definitely my pleasure and privilege to be onboard this awesome team here at TJR Wrestling. I've been following The John Report avidly since 2010 and it's a come-up and a half for me to be here, so first off, much humbled gratitude to the man that runs the place, John Canton. I'm originally from Brooklyn, NY, currently residing in the other side of the country and have been an invested wrestling fan since 1998. I grew up idolizing The Rock, who is still my all-time favorite performer, but have grown into appreciating the craft of guys like Bret Hart and Kurt Angle. I love this business and all of its bi-polarity, its mind-numbing valleys and MARKING THE EFF OUT peaks. It unites us, whether it's a guilty pleasure or required watching, and I've made so many good buddies over the years through connecting over this fake sport. I will do my best to give you engaging, at times polarizing, personalized views of this thing we all enjoy. Thanks for reading!