Sting or Stung? The Pros and Cons of Sting's WWE Heavyweight Title Contention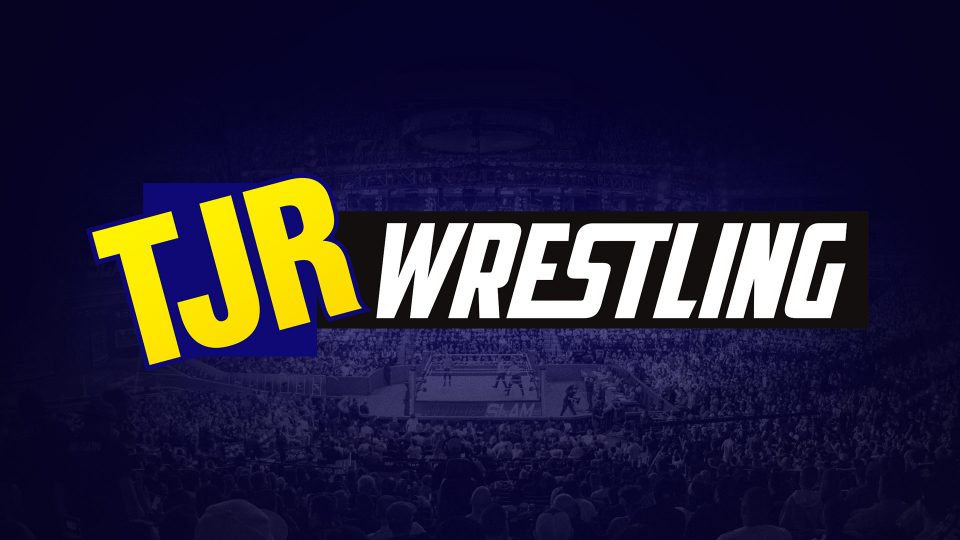 Franchise. It's a term that is often used to describe a wrestler whose impact on and place in their promotion is significant. It's a title that has been bestowed upon names such as The Undertaker in the WWE and AJ Styles in TNA. The label of franchise is reserved for very few people. However, the label was never more fitting than when given to Sting in WCW.
Fourteen years after the demise of WCW, Sting's place in wrestling has been in limbo. While his importance to WCW could not be questioned, what did the future hold for him? Throughout the millennium he was an intermittent participant in TNA, and while that kept him active, it didn't help maintain his prominence, nor did it enhance his legacy.
On August 24th, Sting returned to a WWE ring for the first time since his interview the day after Wrestlemania. The question is, why? His legacy has been cemented. He's achieved World Championships and earned acclaim all over the world. This new booking, where he will battle for the WWE World Heavyweight Championship, has both positives and negatives associated with it.
This re-introduction of Sting could very well offer interesting possibilities. In fact, it could be a win for all involved.
Why Having Sting Compete for the WWE World Heavyweight Championship is a Good Idea
The Opportunity that Never Was
Even though he is competing on a part-time schedule, Sting and the WWE have always said that his involvement in the company 'had to make sense'. Having a match for the WWE title DOES make some sense. Otherwise, when Sting's career is over would he say what if? Would there be the sense that his career fell slightly short because he never held, or contended for, the WWE World Championship?
WCW/NWA and TNA have to varying degrees been the main competition for WWE over the last 30 years; whether WWE acknowledges TNA or not is irrelevant. Bringing back Sting and focussing on how WCW'S franchise player never held the WWE title is certainly a marketable angle to work with. The company often acknowledges how you can never say never in the WWE.
Passing a Torch
Ric Flair, Triple H, John Cena, Seth Rollins. There is something of a connection among these men, perhaps it could even be described as a lineage. But something appears to be missing. Despite fans mixed reactions when it applies to Cena, he is not yet at the stage where he would be the one 'passing the torch' to Rollins. It isn't so much that Cena doesn't make sense, but rather fans will question its legitimacy, since WWE obviously still views Cena as a going concern and the face of the company, as evidenced by the result of his feud with up and comer Kevin Owens.
Legends in today's wrestling are few and far between. Sting is akin to Ric Flair with his impact, value and achievements. While there may have been a challenge to educate younger fans on Sting's accomplishments earlier this year, that isn't the case now. Sting's status as an icon is established, making him a good candidate to pass the torch to Rollins.
Sting's Vigilante campaign against The Authority
Some have questioned whether there is enough time between now and Night of Champions to build this match. While it doesn't have Brock Lesnar or The Undertaker, it does involve a (future) Hall of Fame wrestler, and deserves a similar build to that SummerSlam main event.
The details on Sting's appearance deal aren't public knowledge at this time, but that no doubt dictates how much time is available to build this match. As far as motivations go, the storyline can tie it into events that occurred 10 months prior, so the build is not dependent on the one-month lead up to the match. After all, Sting's first appearance involved him aiding Dolph Ziggler in beating Rollins. And he has clearly been focused on counteracting The Authority while the Authority's main focus has been backing Rollins.
While Sting's reappearance seems deserving of a lengthy build, given the established roots it doesn't need to be too long. Brock/Taker only had a six week build, and didn't need more because, similar to this storyline, it had roots that were fifteen months old.
His Match against Triple H shouldn't be the last memory of his career
Sting has been marketed as The Vigilante; the one that has righted wrongs his own way. Whether it was the nWo, the Four Horseman or any other foe, there was never a hill that Sting couldn't climb. Fans were led to believe that would be the case when he battled The Authority at Wrestlemania. But when The Vigilante was conquered, there was a collective sigh from fans who wanted to see him once again triumph over the heels.
What did it achieve, to bring in Sting only to have him lose? Regardless of whether it was clean or not, fans will remember that Sting's Wrestlemania moment was a loss. So why spend time building up his credentials just to have him lose, unless it was to set up another opportunity to win? This is certainly that time.
All that being said, while the case can be made that a title match at Night of Champions is a good idea, there are also compelling arguments that make it seem like just a band aid solution that does more harm than good.
Why Having Sting Compete for the WWE World Heavyweight Championship is a Bad Idea
Sticking it to the Authority doesn't really work now
After Sting was revealed to be hiding where a statue of Rollins was supposed to be, the Raw announce team emphasized that Sting was there to stick it to the Authority. But why would he? At the end of Sting and Triple H's match, they shook hands as a sign of respect. It appeared that all that animosity and anger towards one another was gone. All that remained were two warriors of the ring that had done everything in their power to get the better of the other. In the end, Sting lost, and regardless of the outcome it appeared that both men let bygones be bygones. So why has his campaign against The Authority suddenly been revived?
Will he be able to work a convincing match, despite not wrestling since March?
Whenever a wrestler returns from an injury, there is a fear of ring rust. That fear is compounded when you add age as a factor. There is no question that Sting is fit and arguably in the best condition he has been in in some time. However, ring conditioning and gym conditioning are different. In fact, a much younger Sting competed in what was arguably one of the worst matches of his career at a pivotal point of the WCW/nWo rivalry when he defeated Hollywood Hulk Hogan for the WCW World Heavyweight Championship at Starrcade '97. Sting hadn't competed in the ring for over a year prior to that match, and it showed.
Rollins is among the best workers in the company, and fans can be confident that he will do a great job of selling Sting's offense. The question is, will Sting be capable of reciprocating? Let's be clear: the concern isn't a general unwillingness on the part of Sting due to egotism, but rather concern about his ability to compete at high-level against someone that is half his age.
Delaying an inevitable Cena/Rollins WWE Title rematch
The choice to back off from Cena and have Sting compete for the WWE World Heavyweight title is actually a step backwards. Rollins, in the role of protected champion, has done incredibly well. However, subtracting John Cena from the match, while it may please some fans, abruptly cuts off what seemed a potential long term storyline. And if the Cena/Rollins issue is revived in order to build to a match at Survivor Series, it makes this whole Sting interlude appear pointless.
Fans never had the opportunity to see a post-SummerSlam confrontation between Cena and Rollins with the babyface getting a measure of revenge after the heel's ill-gotten victory. An altercation between the two would still have got a reaction from the fans. It could have been a broken statue at the hands of Cena, or a beat down by Rollins, or a returning Kane aiding Cena's quest for the title; now was the time to continue this feud.
A rematch between the two is inevitable, so to hold off on it until the late fall seems unnecessary, because the iron on this feud is certainly hot now.
It doesn't elevate other talent on the roster
The elevation of talent is something fans always hope for. They endorse opportunities for WWE performers to get better and enhance their profile. But in the case of Sting and Seth Rollins, how does Sting make the WWE World Heavyweight champion better? Rollin just came off a superb, star-making 20 minute match against John Cena at SummerSlam, and it isn't likely that he will look better than he did against John Cena.
Cena has had remarkable matches this year against the likes of Cesaro and Kevin Owens. While his performance didn't stand out like Rollins' in their match, his contribution was still important. For Sting, he is going to be in the ring with an excellent performer at the top of his game. If anything, this match may elevate Sting rather than vice versa.
There are four weeks between the announcement of the match and Night of Champions. There are several possible outcomes and reasons for why it is happening. And for everyone in favour of this match, there is someone that questions it's timing, value and purpose. But whether fans are in favor of it or not, no one can deny that this is a first for The Vigilante in the WWE. Despite being 56 years old, Sting will have his opportunity to compete for the WWE World Heavyweight championship at Night of Champions. As his career draws to a close, fans can still applaud the effort and smile at his opportunity.
Thanks for reading
Feel free to follow me @TheMarcMadison