Should WWE Prioritize The Masses Or The Diehards? by Ron Pasceri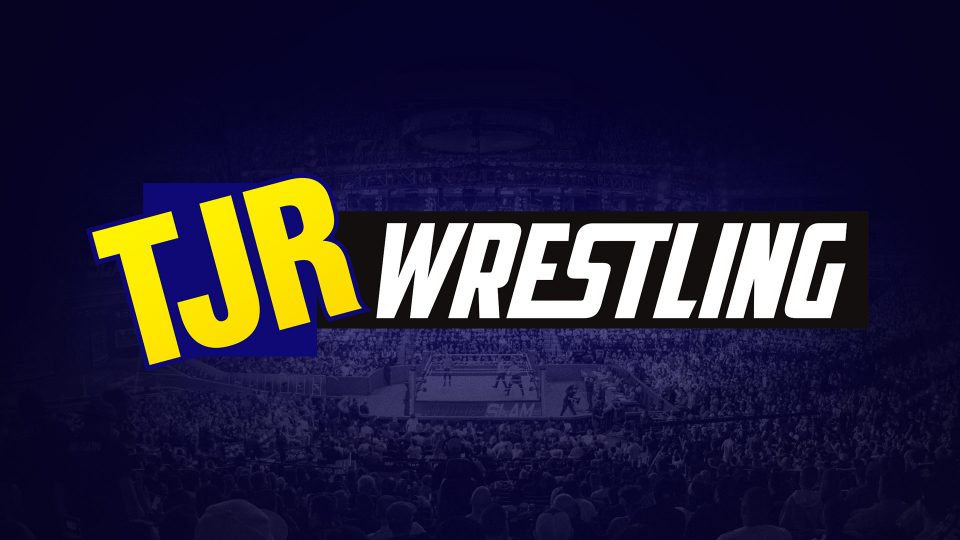 It's a very simple question with a much less simple answer. WWE has a built-in audience that watches Raw and Smackdown, subscribes to The Network, buys loads of merchandise and attends live shows. If you're reading (or writing) this column, you are most likely a part of this built-in audience.
Based on a history of the ratings, and an article last week in Forbes, that built-in audience is slowly but surely dwindling. That's not to say it's in any danger of evaporating entirely, because there are people, like the people reading this column and the guy writing it, that will never truly go away. We will always be here and WWE is aware of that fact.
At the same time, Grantland's The Masked Man just wrote a piece on pro wrestling having become much more accepted by the masses. Brock Lesnar has been featured on ESPN and SportsCenter covered SummerSlam live on-site. Jon Stewart's first gig after his heralded run on The Daily Show was hosting SummerSlam and taking part in the finish of the Champion vs. Champion match.
On a personal level, I traveled from Philadelphia to Baltimore for Payback in May. A friend and I decided to see Mike Trout play in Camden Yards that afternoon. Seth Rollins threw out the first pitch that day. All-Star outfielder Adam Jones escorted the champ while holding his own replica WWE belt over his shoulder. On top of that, each player in the Orioles lineup changed their walk-up music to WWE entrance themes.
Later that evening, there was Adam Jones front and center at Royal Farms Arena, still holding onto his belt. He even got into it with New Day prior to their match. We've also seen videos of current UFC light heavyweight champion Daniel Cormier celebrating Seth Rollins' epic Money in the Bank cash-in at WrestleMania and Seth Rollins call Cleveland Browns quarterback Johnny Manziel "Johnny Idiot Face" on Raw.
In fact, on almost every WWE show, cameras find professional athletes from that town grouped together in the crowd. So, to me, I don't necessarily think wrestling is suffering from a lack of mainstream acceptance, I think it suffers from a less widespread audience. Why is that?
Vince Russo, arguably the most notorious and roundly reviled voice in professional wrestling circles, has discussed the idea of the wrestling well eventually drying up. He believes that WWE has forgotten how to make stars, that "wrestling" itself doesn't sell and that the creative forces behind the scenes need to evolve and do better. Not too long ago Triple H was on TV every week uttering the phrase "Adapt or perish." Sometimes art really does imitate life.
Some have taken these criticisms as a slap in the face of the entire industry and anyone who loves it. He said Sami Zayn's debut on Raw was forgettable. He said as much about the debut of Kevin Owens as well. He believes that wrestlers wrestling in a ring is only interesting to those that will tune in every week no matter what the programming is. He's probably right about that.
Don't get me wrong, I don't just completely agree with Vince Russo across the board. This is still the guy that put the title on David Arquette. He's also the guy that, 15 years later, thinks it was the right thing to do because it was in USA Today the following day. But it is true that strictly the wrestling aspect is not going to captivate the masses in the same manner it does us.
While wrestling itself isn't going to attract a bigger audience, neither will publicity stunts or changing the product into something it isn't. Russo seems to believe the "Internet Wrestling Community" is to blame for some of it. That the interests of the most hardcore fans don't mesh with the interests of the rest of the possible viewership. He believes that the product needs to actually change. This is another area where I disagree.
One final area where I agree with him is that whether we like it or not, Raw is a TV show. It's a TV show about pro wrestling, but it is a TV show that has the ultimate goal of attracting as many viewers and generating as much revenue as possible. Russo believes WWE simply needs to better, which I think we all agree with. Watching WWE seems to go hand in hand with complaining about most of what we are watching.
There is a quote I've seen attributed to Vince McMahon that roughly says, "If the show is good, people will watch it." Well unfortunately Raw is typically not that good of a show and that is the real problem. You don't need to alienate your most ardent fans for the sake of attracting new ones. You have three full hours to fill every Monday night and in that time you should be able to appeal to a wider range of people by simply making better a better show.
This shouldn't mean lessening the wrestling aspect of the show, that should be showcased, especially since this is the highest level of in-ring talent the industry has ever seen. What needs to happen is the other aspects of the show need to be better executed. I don't think a focus on wrestling is even part of the problem, it's that a lot of what goes on around the matches is falling flat.
Now obviously when the opportunity arises, WWE will and should bring in part-timers like The Rock to help attract attention. They will and should continue to utilize celebrities like Jon Stewart who both respect the business and add to the production. These types of moves will attract mainstream viewers for the events they are booked for, but it won't have a lasting effect. That is why they shouldn't just bring in every celebrity or star that comes along, only when it makes sense.
Wrestling is, and should always be, the foundation of a wrestling show. WWE doesn't need to stray from its foundation to attract an audience. When it comes to wrestling, winning and losing should matter. Titles should matter, especially the World Heavyweight Title. Too often it seems these things are afterthoughts. Too often the champions are made to look like less than championship material.
There also needs to be a creative writing team that knows how to write and develop a stories that can capture the imagination of viewers and make sense. The performers need to be able to execute their roles within those stories. I believe the current talent we see on TV every week is capable of doing that but aren't being given enough good material to work with.
Another overlooked part of the product is the commentary team. The announcers need to actually be contributing something to the show. There should be a play-by-play guy that calls the action and adds gravity to the matches. There should be an analyst that delves into the strategy and psychology of the match. I don't hear enough of any of these things, and oftentimes none of it. Just talking for the sake of talking and adding nothing of value to the broadcast.
If WWE can consistently put on a show with great wrestling, with compelling stories, with interesting characters, with titles that matter and is voiced by announcers that properly accentuate these details and make the viewer care, the audience will grow. At the very least the current audience won't be driven away.
Vince McMahon had it right. If the show is good, people will watch it. The reason more people aren't watching is because, unfortunately, the show just hasn't been good enough. WWE doesn't need to court outside viewers with silly public relations moves or swerves or the cast of Entourage.
WWE will never be able to make everyone happy all of the time and should not prioritize one group of fans over another. People watch for different reasons, which is why it's so important to focus on the entirety of the product. If they simply tighten up all the aspects of their show and consistently execute every phase to its full potential, the masses will come and the die-hards will be happier.