Sasha Banks Is WWE's Next Shawn Michaels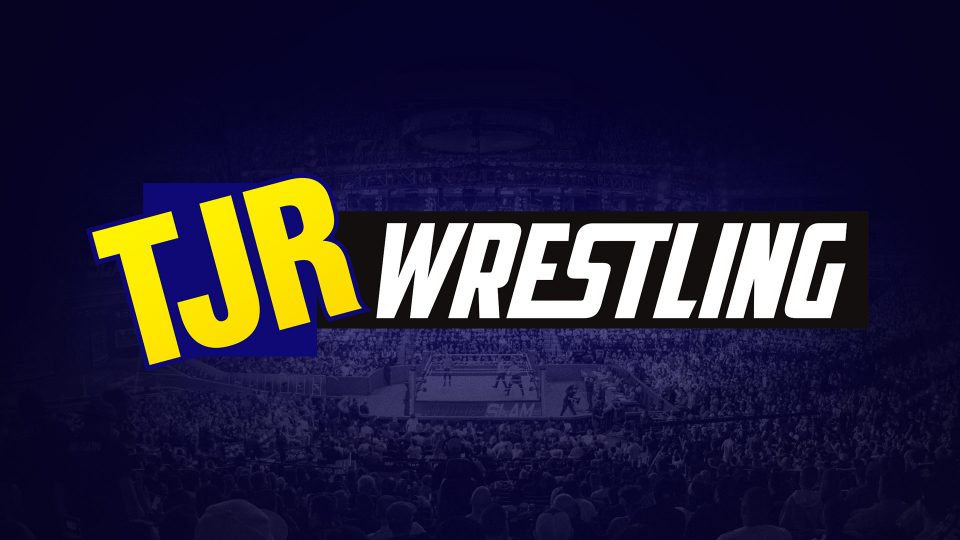 It goes without saying that it's pretty bold to compare a 23 year old to one of the greatest of all time. It's also pretty bold to compare someone who made her main roster debut just eight weeks ago to arguably the best performer of his generation. To some it may be bolder still to compare a woman to "The Heartbreak Kid" Shawn Michaels.
If that's the case then your head may explode that I'm not saying Sasha Banks is "the female Shawn Michaels" or "the Shawn Michaels of women's wrestling." I'm saying "The Boss" is the one I believe will carry HBK's torch for the next generation. This is not a conclusion I came to on a whim or to generate a reaction. It came with some serious thought and observation.
I will acknowledge again that Sasha's career is still incredibly young, which in some way I believe strengthens my point. While she debuted in WWE at 23 and Michaels was a year earlier at 22, there is no arguing that, with a seven-month NXT Women's Title reign under her belt, Sasha has come into her own much sooner.
While it took Shawn three years to abandon The Rockers and develop the "Heartbreak Kid" persona that would define him, Banks came in ready as The Boss, a character that was over and sold significant merchandise before Stephanie McMahon ever uttered her name.
Prior to being The Boss, Banks was an NXT afterthought, a capable in-ring performer lacking a character. She was shy on the microphone and struggled to connect with fans. A simple YouTube search on Shawn Michaels' AWA days will show you a guy light years away from the type of promos he turned out in his heyday.
Michaels gradually built up a cocky, arrogant persona that culminated with his infamous Sweet Chin Music through the Barber Shop window on Jannetty. He spoke highly of himself in promos and knew how to get under peoples' skin. Similarly, Sasha also built up a cocky, arrogant, self-assured, larger than life character that put her on the map. She has developed the ability to talk herself up and her opponents down and even garners jeers from fans that initially pop for her.
With The Boss character came a flashy, unique style that made her stand out even more. Sasha's jacket, shutter-shades, LEGIT BOSS rings and ring gear call to mind HBK's chain and mirrored vests, leather hats, heart sunglasses and Heartbreak Kid tights. The gear and accessories proved very important in helping to paint the image of each character as someone your eyes are immediately drawn to.
Another staple of Shawn's character was his "Sexy Boy" entrance music. It's one of the most popular WWE themes of all time, it was instantly recognizable and everyone loves to sing it, including WWE Superstars of today. As it turns out, Sasha Banks would get her own iconic "Sky's the Limit" entrance music which is fits her character perfectly, is immediately identifiable to her character and is also loved by the fans.
Some of what I've written to this point can be chalked up as superficial or coincidental. I do believe, and most wrestling fans would agree, that the personality, look, style and entrance music are all key components to a fully fleshed out character. These things all contribute to the final product and whether or not we care about these characters. It matters but it it isn't all that matters.
The final piece to this puzzle involves what actually happens between the ropes. This is where HBK truly shined above all others. Athleticism, showmanship, risk taking, storytelling, psychology, Shawn Michaels had all of these attributes and displayed them without fail.
HBK was known for his incredible matches, whether it was selling an injury, taking a huge bump, innovating new types of matches, or just simply telling a story through athletic movement. He consistently captivated crowds and made his opponents look great in the process. His wins and losses almost didn't matter, because whatever the outcome, he was the story.
Aside from individual matches, Michaels was leading the charge of "The New Generation" and helping pave the way for smaller wrestlers after years of larger, more imposing specimens. Shawn Michaels helped pave the way for smaller superstars like Daniel Bryan to thrive and Seth Rollins to hold multiple titles.
Unfortunately, women's wrestling hasn't been given the time or attention to evolve in the way that men's wrestling has. Women haven't been given proper storylines or character development. They haven't been allowed to push the boundaries of what's possible in and around the ring. This is the one area where the comparison is slightly less perfect.
Michaels' later matches helped to usher in today's style of endless high spots and multiple finishers to close out a given match. It's part of why he's known as Mr. WrestleMania. He brought his game to the highest levels when it mattered most. While that can be exciting when done right, it rarely is anymore. When it's expected, it takes away from the drama and the storytelling.
Well, Sasha Banks, much like Shawn Michaels in the 90's, is paving the way for a new era in women's wrestling. She is helping to show that women are capable of stirring an audience while keeping their clothes on. She is helping to show that if given the proper care, women can create and inhabit compelling characters and tell emotionally gripping stories.
Sasha has proven time and again that she can bring it in the ring. Her matches with Charlotte in late 2014 and early 2015 were considered among the best women's matches in recent memory. She garnered the same type of praise with her TakeOver: Unstoppable match with Becky Lynch being called arguably the best women's match of all time.
Just over 2 week ago she saved her best for the biggest at TakeOver: Brooklyn, in front of over 15,000 fans. She had the most remarkable women's ring entrance of all time, calling to mind HBK's zipline entrance at WrestleMania XXII. Much like Michaels, The Boss stole the show even as she turned over her title to Bayley. She may have even earned the title of Miss TakeOver for her string of brilliant performances on NXT's biggest stage.
While it may be a bold opinion, I believe it is well thought out. Not everyone will agree, but here is the final point I will make. When Shawn Michaels rode off into the sunset after a second consecutive WrestleMania defeat to The Undertaker in 2010, I figured my best days as a wrestling fan were behind me.
Enter The Boss and I found a whole new reason to invest and believe my best wrestling-inspired memories may still be ahead. It's way too early to define the career of Sasha Banks, but with such a strong and well developed character, with a blossoming in-ring arsenal and with a social movement toward women being able to do anything men can do, the sky is truly the limit.
---
ALLOW MYSELF TO INTRODUCE…MYSELF:
Hello TJR Wrestling readers, my name is Ron Pasceri (Don't worry, no one can pronounce it) and I'm one of the new guys on board. My journey as a wrestling "fan" began as a 5-year old in 1984. By "fan" I mean I knew who Hulk Hogan was. In late 1986, the "Macho Man" Randy Savage performed his signature top-rope elbow drop with the timekeeper's bell on Ricky "The Dragon" Steamboat's throat, sending him to the hospital. Their emotionally charged feud culminated in one of the greatest matches of all time at WrestleMania III. From that point on I couldn't get enough of pro wrestling. As a kid I loved the larger-than-life characters that populated the rest of the 80s, I loved that the product aged with me into my teens and twenties with the WWF's New Generation and the Attitude era, with more realistic characters, an increase in athleticism and more mature storytelling. As a guy from Philadelphia, I was always more into the WWF product than WCW, but as I've grown older, I've grown to appreciate more of the work that was being done down south. My favorite wrestler of all time is the "Heartbreak Kid" Shawn Michaels, followed by Mick Foley, Randy Savage, Ric Flair, "Stone Cold" Steve Austin and Kurt Angle. My current group of favorites includes Sasha Banks, Seth Rollins and Ring of Honor's undisputed champion, Jay Lethal. I drifted away from wrestling for about five years, but with the advent of WWE Network ($9.99!) and a love for NXT, I dove back in head first and have become as obsessed with the business, the art form, the drama, the athletic prowess of professional wrestling at 36 as I was as a 6-year old. My writing style is definitely opinion oriented, but I strongly encourage comments and interaction. I've never written about wrestling before, but I've written about the NFL, NBA, college basketball, golf, tennis and horse racing in my past and I'm excited to start on something I enjoy even more. I take my work seriously, but I don't take myself so seriously that I can't appreciate the opinions of others. I know we all have a shared passion and interest and I look forward to hopefully entertaining and debating with as many of you as possible.