Sasha Banks and Bayley Have A Point To Prove To WWE by Ron Pasceri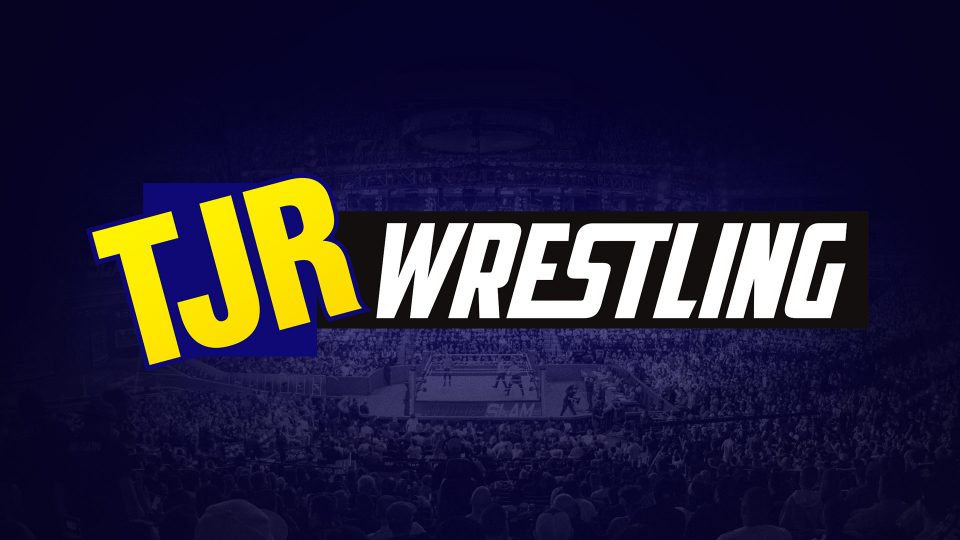 I just finished watching the NXT package promoting the Sasha Banks vs. Bayley Women's Iron Man Match at TakeOver: Respect. I feel like a congratulations is in order for literally EVERYONE who played a part in producing that promo. Everything about it captured exactly what pro wrestling is supposed to be. If you haven't seen it, it is 6 minutes and 32 seconds of wrestling magic and it's posted at the bottom of this column.
It starts by recapping the build to their title match at TakeOver: Brooklyn. The brashness and brilliant arrogance of Sasha compared to Bayley's quiet confidence and burning desire to prove that nice girls don't have to finish last. There are shots of how hot the Brooklyn crowd was for their match and the overwhelming reaction to their elevated entrances. The drama ramps up as the video cycles through highlights from the match, as well as the aftermath with Bayley being crowned Women's Champion and the Four Horsewomen curtain call.
Raising the stakes even higher, the video shows clips of their in-ring confrontation two weeks ago, leading to William Regal's booking of the match and announcement that they would be the main event. What really brings it to the next level is the training montage interspersed throughout sound bites of both competitors talking about what it's going to take to win this match, how historic this match is, and why it's so important for them to win it.
It's about their rivalry. It's about their difference in personality. It's about their match in Brooklyn. It's about a first for women's wrestling. It's about being the best and being the champion. This match and this rivalry was seemingly at it's apex last month in Brooklyn, but these two women and everyone on the production team for that video package have broken a glass ceiling so to speak. This match has been built as a prize fight. Not only a prize fight, but one that really matters. One that has consequences for both combatants, both good and bad. This video package is great for reasons other than the package itself.
What makes it truly great is the feeling and emotion it both captures and elicits. Multiple times I found myself either getting choked up, getting goosebumps or getting both. The characters of both women are so clearly on display. If you read my introductory column, you know I'm a huge fan of Sasha Banks. While she is the heel in this story, her character isn't just a bad or mean person.
Her character developed from Sasha Banks, a girl who was happy to be there, who was overlooked and irrelevant into the Boss, the part of her that knew how great she was, that demanded attention, that would become champion. Her kindness was taken for weakness and she felt she needed to harden herself to overcome everyone in her way, most important of which was arguably herself.
Counter that to Bayley, who embodies everything that is innocent, and good and pure. Her kindness has been viewed as weakness as well. She lacked the edge that it took to reach the greatest heights. She was overshadowed by Sasha, Charlotte and Becky Lynch, but Bayley didn't choose Sasha's road, she chose her own. She chose to further entrench herself into who she was, to believe more in who she was. She decided that being good and being herself was good enough. That gave her the strength to persevere and ultimately conquer her seemingly unbeatable nemesis.
Two similar characters that faced identical struggles. Two innocent, almost childlike characters that grew in different ways to be strong, proud women capable of achieving whatever they set out to do. In climbing to the top of their own personal mountains, together they raised the bar for women's wrestling to new heights. They overshadowed a Ladder Match between two male stars in Brooklyn. Now they get their chance to be on the top of the marquee at an event fittingly titled TakeOver: Respect.
They worked so hard and put on such a show that they are now being given the opportunity to try their hand at a grueling type of match that has, until now, been reserved for the men. This is a huge achievement for women's wrestling no matter who wins or loses. We are seeing another step in this evolution of women's wrestling right before our eyes. This is truly revolutionary.
Not only is the story of Sasha vs. Bayley a story of two women who are facing off to settle their ultimate score, but it is also a story that mirrors an internal battle that so many of us face. I personally suffer from severe shyness and crippling self-doubt. These characteristics have cost me relationships, friendships, opportunities and in a lot of cases, my own happiness. I'm also an incredibly sensitive and emotional person that loves with no limit. These characteristics have allowed me to be underestimated, taken advantage of and hurt a lot of times.
To cope with these issues, there are times in my life when I have worn a scowl almost as a mask for everyone on the outside to see. The image I was projecting was one of anger and intimidation. Really it was just a mechanism to protect myself and rise above whatever can hurt me. In that way, I can relate to the character of The Boss.
The good sides of my personality, my capacity to love, to understand and relate to people, my love of laughter, they have gained me a lot of friends, relationships and opportunities. I've embraced that side of myself more as I've gotten older and have found life more fulfilling and enjoyable. Life is truly what we make it, so why not make it fun? In that sense, I can relate to the character of Bayley.
Even further on a personal note, I'm an older brother to three younger sisters. I was incredibly close with my mother, who I unfortunately lost 12 years ago. I currently still have a very close relationship with my 91 year old grandmother. I have a great father who I love very much, but I think I have a unique and profound relationship to women in my life. A lot of my greatest moments and memories involve these women.
Because of these bonds I have, I find myself rooting for and supporting women in general. I want to see women succeed, I want to see women rise, I want to see women share in every opportunity and benefit that men do. This is another reason why I've gravitated so much to women's wrestling. It's an area where women have been held down for so long, but we're finally seeing what they are truly capable of.
Bayley tweeted part of an essay she wrote in high school talking about her odd dream of becoming a pro wrestler and wanting to be elite. Shortly after, Sasha posted something very similar from when she was 11 years old. Reading those excerpts, seeing that promo and knowing that these women are about to make another leap forward in less than a week moved me more than words can say.
I'm finding myself proud of both Sasha and Bayley for what they're in the midst of doing. I know they realize the significance of it as well. I don't even care who wins and loses this match. All I want is for them both to go out, push themselves to their limits, entertain those of us lucky enough to watch them perform and do what they do best.
The passion, desire and strength that they've already shown will serve them well. I have no doubt that come October 7, 2015, they will have taken women's wrestling to yet another high point. I believe this event was called TakeOver: Respect for a reason. I also believe Sasha and Bayley will earn enough of it that we will see women headlining more events in the near future. Enough of the Divas Revolution; this is about women's evolution. With the first ever Women's Iron Man Match, Sasha Banks and Bayley will prove that women belong at the top of any card.