Roman Reigns And Eva Marie: A Tale Of Two WWE Superstars by Ron Pasceri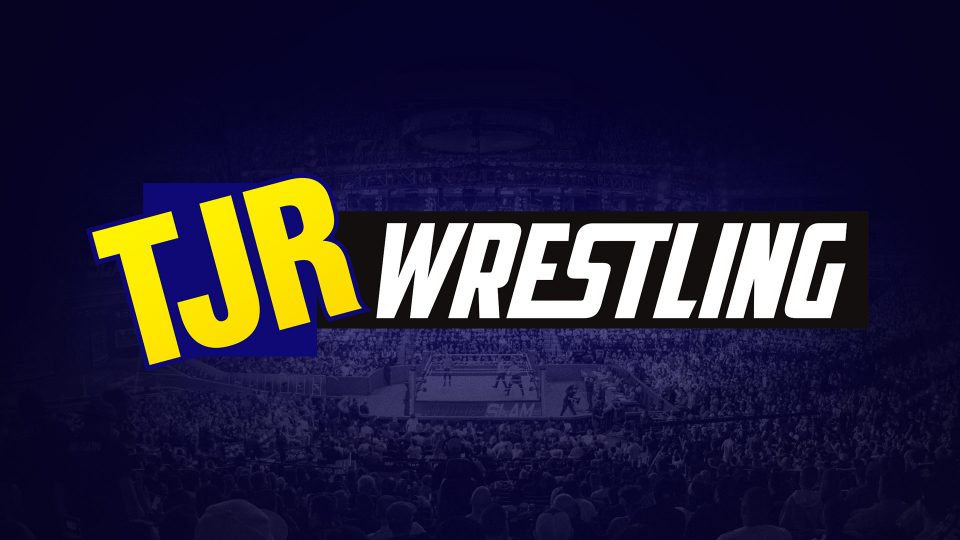 It is the best of times, it is the worst of times, it is the age of Raw and SmackDown both being live on back to back nights. It is the age of five hours of wrestling on Monday and Tuesday and it is a time of split rosters that will theoretically allow more WWE Superstars to shine. That is the hope, anyway. Unfortunately it feels like this new era has so far peaked on the first Raw after Battleground. Raw has taken a bit of a step back each week and SmackDown Live has felt pretty steady through three episodes. I wrote last week that this is an exciting time to be a WWE fan and while I still believe that to be true, WWE hasn't started hitting on all cylinders yet. I am willing to be patient and give them a chance to find their way in this new era. Despite some missteps over the past three weeks, there are two specific developments I'm growing especially excited about. Even more exciting, there happens to be one for each show.
Starting off with the "flagship" program of Monday Night Raw, I am actually pretty excited for the direction of Roman Reigns. Yes he appears to have been demoted as a punishment for his violation of the Wellness Policy. It also happens to be the best thing for him right now. Fans almost unanimously had turned on him in the main event and as the face of the company. The poor guy was out there putting on consistently great matches while being consistently showered with boos. I don't think anyone would disagree that it had become incredibly uncomfortable to watch. Being out of the spotlight for a while will definitely help him regain some footing. His current program with Rusev should allow him to start winning over hearts and minds once more.
Last week I was legitimately surprised when it was Reigns who made his way to the ring to defend the honor of the United States against the Bulgarian Brute. Being surprised is almost always good as a wrestling fan and I enjoyed seeing Roman in a spot where I didn't expect him. Not only was it a pleasant surprise to see him in that spot, but he was portrayed as the ass kicker he is supposed to be, the role that suits him best. For the first time in ages, the boos were almost undetectable. Monday didn't get off to a good start as the wedding segment was a disaster. Reigns was put into a bit of a silly comedy role and as expected, Lana ended up face first in the cake. I thought my hopes had been dashed already until the close of the show. After Rusev defended his U.S. Title against Cesaro, Reigns made his way down the ramp and hit what amounted to a "walk-off" Spear. It was high impact, Rusev sold it like a million bucks and Reigns casually just walked away to end the night's proceedings. No talking, no jokes, no smiling, just Roman Reigns being who Roman Reigns should be.
I don't have a crystal ball or any inside information. I have no clue if Reigns will be the next United States Champion or if putting Rusev over is the next step in his punishment. It almost doesn't even matter. The idea that he actually WANTS to win that belt automatically makes it mean more. If he wins he could end up having a nice run with it similar to that of John Cena last year. He would be allowed the time to do something that matters while gradually building up some appreciation from the fans. If he loses that would have to come pretty close to ending the idea of Reigns being Superman. On top of that, Rusev is the type of big man that could actually put on a great match with Roman. On a stacked SummerSlam card this match is among the most anticipated matches for me. Cena's reign as U.S. Champion is what won me over because he was away from the top while helping to build the mid card. I am hoping Roman is given an opportunity to do the same.
Moving to Tuesday nights, SmackDown Live has been fun and different and if nothing else, far superior to the taped Thursday night version of the show. I used to be able to wait until Sunday afternoon to skim through the show and now it's become imperative to watch the show live. It hasn't been prefect, but it's been an improvement. One development last week left some fans scratching their heads, as neither women's match ever got started. As a strong advocate of women's wrestling you would probably assume I was among them, but this led to what has me incredibly excited for SmackDown Live. I honestly think the use of Eva Marie was one of the smartest things they've done in recent memory.
We all viewed the women's roster on Raw as superior, with Charlotte being drafted as the Women's Champion and Sasha Banks following close behind. We were rewarded the night after Battleground with The Boss finally earning the Women's Championship in arguably the most memorable moment of 2016 to date. On SmackDown, they took a very different approach.
They trotted out Eva Marie, arguably the most despised person in the company with the most incredibly obnoxious intro package. The voiceover listing her qualities and accomplishments perfectly suits what the character is and can be. She is universally despised by hardcore fans, I assume because she is viewed as the stereotype for "Divas" of the past. She "can't wrestle" and is "forced" on us and a large portion of the fanbase resents it. Playing into that sentiment the first time she ever steps foot on the show with that entrance was incredible.
Last week WWE followed that up with her debut match against Becky Lynch. After doing nothing more than walking down the aisle and standing on the turnbuckle, she hurt her knee, or hamstring, or whatever and was deemed unfit to compete. It drew even more heat on her character. Last night she was going to actually follow through on her debut until she suffered yet another setback with the dreaded wardrobe malfunction. After being replaced in the match by Alexa Bliss, Eva's music hit along with an announcement that she was now ready to compete. The distraction allowed Bliss to get the win over Becky and Eva assured us that her injury was healed, that her wardrobe was fixed and that she would finally make her debut next week. Another week gone by and more heat for Eva.
Let's face it, as wrestling fans we know we are in a time where it is harder than ever for heels to truly be heels. We understand now more than ever what makes a great heel and we appreciate most of those heels. Seth Rollins gets cheered. Kevin Owens gets cheered. Chris Jericho gets cheered. Bray Wyatt gets cheered. Usually the loudest boos are reserved for the top babyfaces like Reigns and Cena. The fact that WWE is playing into the hatred for Eva Marie and basically trolling us is pretty brilliant. I feared last week would be a one time thing for Eva, despite the promise the story has. It seems now that this is going to be an actual story going forward and I can't wait to see how far they can push it.
One of my hopes for the brand split was that the two shows would feel very different and you have to admit the women's division does feel very different. If it were up to me, I would have Eva become the first Women's Champion on SmackDown. Fans would hate it and that is exactly what is needed. The NBA thrived after LeBron went to Miami because it gave people a villain that they wanted to see lose. They will have a villain once again this year with Kevin Durant's arrival in Golden State. If WWE plays their cards right they could have a villain of their own in Eva Marie. Just think of how over the woman would be that eventually takes the title away from her. She is the rare character that draws genuine disdain from the crowd and it is in WWE's best interest to embrace it.
In fact, WWE might even be able to learn something from Eva and apply it to Roman Reigns. The best stories in wrestling seem to always have some grain of truth and some basis in reality and embracing the heat Roman has from the fans, it would benefit them and him greatly. But Vince seems to have his mind made up on Roman so we can't expect too much to change with his character. While many of us have been clamoring for a heel Roman Reigns, it may be for the best. On Raw they can continue the the course of trying to get Roman over as a babyface while SmackDown Live takes the opposite approach and embraces the hate for Eva. If we want the shows to be different it seems we have it and it will be fun to watch the opposite tale of these two WWE Superstars unfold.
Check out my new podcast, Mat Madness, every Wednesday on iTunes and Podbean, as well as the video show on YouTube. It's a fan oriented show, so if you'd ever like to take part, let me know. Thank you!