Please Don't Drop The Ball On Cesaro…Again by Jason Solomon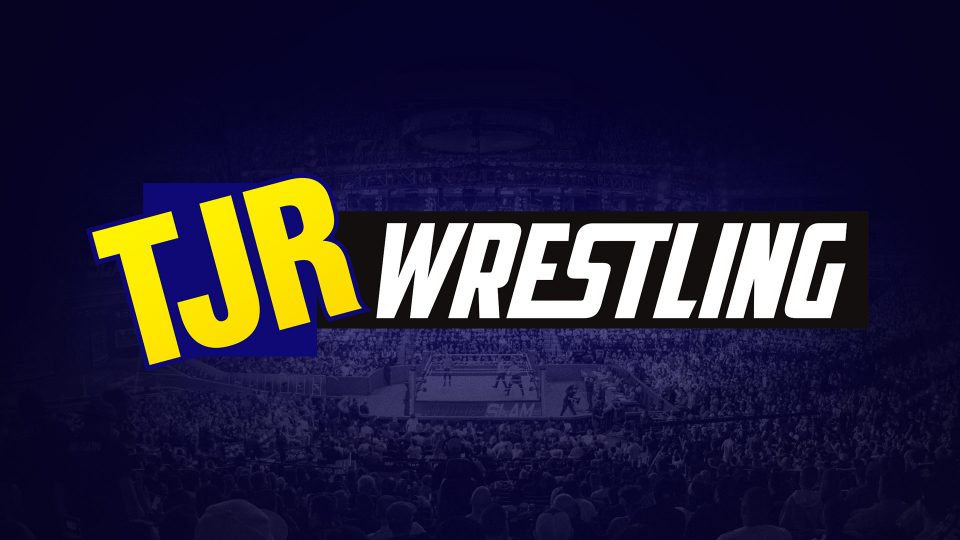 Sometimes in life, you have to turn a negative into a positive. Tyson Kidd and Cesaro had grown to become a well-oiled machine and one of the most entertaining tag teams in all of WWE. That all came crashing down when Kidd suffered a life-threatening neck injury that promises to keep him sidelined for the foreseeable future. It would have been easy for his partner to fade into the background, or for WWE to simply plug him into a different team, something Cesaro has excelled at throughout his career (see his work with Chris Hero and Jack Swagger, in addition to Kidd, as evidence of this). Instead, he was given an opportunity to shine on his own and has made the most of it.
I would say you can trace it back to Steve Austin's podcast with Vince McMahon where the owner suggested Cesaro simply didn't have the "it factor" that so often separates men from legends. But to do that would be to ignore all of the momentum and good will Cesaro had built up with fans heading into, and especially coming out of, last year's WrestleMania. The image of him slamming all 400 pounds-plus of Big Show out of the ring in the Andre the Giant Memorial Battle Royal was a truly special moment, one that should have served as his launching pad to even greater heights. What better way to honor the memory of the late WWE Hall of Famer (still held in the highest regard by the McMahon family), while getting the match over as something meaningful for future Mania shows. Wishful thinking, I know.
Their heart appeared to be in the right place. The very next night, WWE decided it would be best to pair Cesaro off with Paul Heyman. Admittedly, if Cesaro had one glaring weakness, it was his promo ability. While by no means a terrible promo, that aspect of his game lagged mightily behind his freakish strength and in-ring ability, both of which had been enough to get him noticed by a fan base that has seen it all. I could understand the logic. Let the best stick man in the company (and one of the best in the history of the business) do the talking on the microphone, while allowing Cesaro to do his talking in the ring. One question lingered though – why turn him now? Why align him with someone who was being booed out of the building for engineering the end of THE STREAK? As a fan, the idea of a Heyman/Cesaro alliance was exciting, but what if it backfired and ended up tempering whatever enthusiasm the audience had for the guy. The people badly wanted to root for him, and now, they were being given a reason to root against him. The timing of it all seemed rather odd.
What happened next was predictable, but no less mystifying. Any longtime WWE fan has witnessed the endless stream of start-and-stop pushes for certain talents. They start to gain some steam, which results in more TV time. Maybe they rack up a few wins or even challenge for a championship. And then, for no good reason at all, WWE seemingly gets bored with them. Maybe it's politically motivated, or perhaps they just have no idea what they're doing. Whatever the rationale, it's absolutely maddening. Three short months later, Cesaro found himself being dumped out of a battle royal for the vacant Intercontinental title by Heath Slater, of all people. Talk about going from the penthouse to the outhouse. The very next night, Cesaro's partnership with Paul Heyman came to an end.
It's still incredibly frustrating to think of the opportunity they squandered with that pairing. Specifically, the chance to build dissension in the Heyman camp between his crown jewel, Brock Lesnar, and his newest client. Heyman would frequently mention Lesnar's conquering of the streak while all but ignoring Cesaro, which I thought might have served well as the impetus for Cesaro to stand up and challenge Lesnar to a WWE championship match at this year's Royal Rumble. He wouldn't have to win, of course. Just hanging with Lesnar and looking competitive, while getting the rub from being featured in a PPV title match (on a show that's sold on the 30-man Rumble anyway, so there's no risk in going with an "unproven" challenger) would be enough to solidify him as a top babyface in the company. Looking back, in the absence of any sort of meaningful storyline fallout, the pairing of Heyman and Cesaro was a complete and total failure.
Speaking of failure, that would define the remainder of Cesaro's 2014. He challenged for both the U.S. and Intercontinental titles, failing to win either of them and losing a series of matches to Dolph Ziggler, another victim of WWE's start-and-stop syndrome. Then, almost as an afterthought, he was paired off with Tyson Kidd. They didn't strike gold right away, but over time, they developed a chemistry that won them a tag team championship and earned them the respect of the fans. They put in the hard work and it paid off, and then Tyson got hurt. Rather than being banished to matches on Main Event and Superstars each week, Cesaro has been given valuable TV time on Raw and Smackdown, including a 30-minute main event against John Cena for the U.S. title earlier this summer. This is progress, and it represents a level of trust that the company now has in Cesaro to put him in such a position. More importantly, the message it conveys to the casual viewer is that this guy is a BIG DEAL and should be viewed as such. For his part, Cesaro has grabbed Vince McMahon's imaginary "brass ring" and refused to let go.
At the end of the day though, it all boils down to the booking. Of late, the booking has not done Cesaro any favors. After two straight losses to Kevin Owens, who now appears to have moved on and set his sights on Ryback's IC title, he was booked to wrestle The Miz this past Monday. I had hoped this wasn't done merely to advance the ongoing feud between Miz and Big Show, leaving Cesaro as an afterthought. If we are to learn from the mistakes of last year, when you have a guy with momentum who's getting over organically, you need to take great care not to put that person in a position that might jeopardize that. Short of Miz beating him clean in the middle, what they did with Cesaro on Monday was the worst possible thing they could do. Big Show scares off Miz, resulting in a lame double count out finish, and for no good reason other than because he can, Big Show punches Cesaro in the face and knocks him unconscious. What a loser.
Maybe it's their own self-fulfilling prophecy. The guy is Swiss and can't "draw a dime", but hey, we'll give him the baton and see how far he can run with it. Then, like something out of a Wile E. Coyote cartoon, we'll light the fuse without telling him the baton is actually a stick of dynamite. When he explodes, we'll pat ourselves on the back for being right. But thinking in more optimistic terms, perhaps Cesaro is to feud with Big Show with the idea that a victory over the giant would be a feather in his cap. Big Show, by his own admission, is at a stage in his career where he can be useful in putting over younger talent. It's debatable if that worked with Roman Reigns, but I'm just not sure how much a win over Big Show really means at this stage of the game (at least for an already-established talent), and I doubt anything he and Cesaro do could top the magic of that moment in the Superdome last year. Then again, maybe Cesaro was just an innocent bystander and there are absolutely no plans for him to feud with Big Show. What, then, for the Swiss Superman?
For all the names being tossed around as potential partners for Roman Reigns and Dean Ambrose at Night of Champions, I'd love for Cesaro to get the nod. This seems unlikely after what happened on Monday. Right now, he's a man with no direction, and he's far too talented to find himself back in such a position. I would implore WWE not to make the same mistake twice. There's money to be made with this man. Don't drop the ball.
Jason Solomon is host of the "Solomonster Sounds Off" podcast, which can be heard weekly on thesolomonster.com, Stitcher Radio and iTunes.