NXT Analysis III (Thoughts on NXT Takeover: Brooklyn)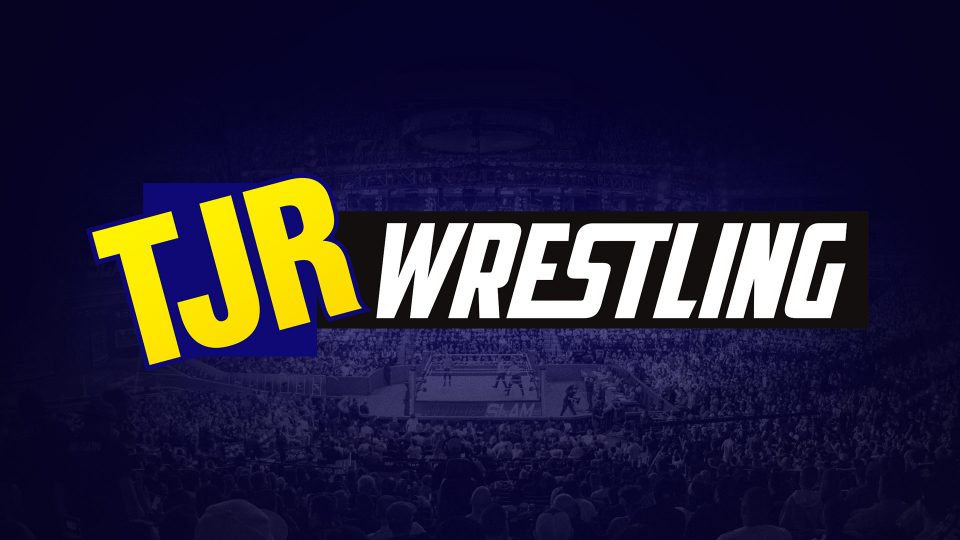 Welcome to the third edition of the NXT Analysis. I have loved writing about NXT for over a year now for TJR Wrestling and wanted to share my thoughts on my favorite weekly WWE show. It will be a monthly column that will analyze the three title divisions and anything else I think should be covered from the recent NXT shows. In today's column, I will start with a few things I learned from the amazing NXT Takeover special from Brooklyn and where we are going forward.
Things I Learned From NXT: Takeover Brooklyn
* Tyler Breeze cannot catch a break. Unless Jushin Thunder Liger is coming back to NXT in the near future, I don't understand him beating Tyler Breeze. I know we shouldn't care about wins and losses but Tyler Breeze is generally always on the losing end of all his feuds in NXT. He is talented wrestler and could fill the top heel gap that NXT currently has. I don't see a long-term benefit to the brand to have Breeze lose to a 50-year old wrestler, legend or not.
* NXT is the ECW of the 21st Thankfully that doesn't include blood but compelling storylines and amazing wrestling. ECW never got enough credit for its in-ring product but NXT surely does. The other thing that makes it like ECW is the rabid 20-something fan base. As I attended the San Jose show, I was surprised to see a predominately adult audience. It is loud and passionate crowd that creates a unique atmosphere. When have we seen an adult audience at WWE main roster shows?
* NXT crowds are supportive of everyone on the roster. Let us face it; Tye Dillinger is basically a jobber at this point. But he got massive support at NXT house shows, Full Sail and at Takeover. Blue Pants, who basically started as a joke last year, got one of the loudest reactions of the entire weekend. Where else in the wrestling world would someone like Tye Dillinger and Blue Pants be that over? That answer is nowhere but NXT.
* Apollo Crews will be the next star in NXT. His unique size and speed is the sort of element that is always loved in NXT. I think Tye Dillinger was a good first opponent for Crews. I loved his finisher but heard it was even more impressive on the Indies. Look forward to seeing him grow in NXT.
* Baron Corbin is not terrible. I am beyond bored of his months of twenty-second squashes. The point has been made he is a dominant monster. However, this is also a developmental brand and it does an inexperienced wrestler like Corbin little good to do those sorts of matches at this point. It is only when he has been pushed by veterans like Rhyno and Samoa Joe that he has shown some real talent. Let us end the squashes and give him time to grow in good ten-minute matches.
* Sasha Banks is amazing. I am sure we already knew that but I haven't been this impressed by a wrestler (male or female) in a long time. She has put on four straight classic matches at four straight Takeover specials. The fact she is only 23? Wow.
* NXT specials should travel a lot. No offense to Full Sail but NXT has outgrown you. Just like ECW left the friendly confines of the ECW Arena it is time for NXT to do the same. I think you have to pick the right city (Brooklyn was perfect) or the right time of year. I think if you don't have a Takeover before WrestleMania with those rabid fans then the WWE is throwing money away.
A Thank You to the Four Horsewomen
Just when I think I have seen the best women's matches I have ever seen, the next Takeover special exceeds my expectations. Sasha Banks-Bayley is the best women's wrestling match I have seen in a long time. To be honest, I think I should just say it is my current match of the year contender. Sasha is a once in a lifetime talent and Bayley might be one of the best faces in the entire WWE. It was a special match and I look forward to more from these two in the future. The curtain call was a special moment and well deserved. The WWE is in the good hands if they turn the "Diva's Division" over to these four talented performers.
The good question is what is next for the NXT Women's Division? Bayley will be a great standard bearer but the cupboard behind her is a little bare. Dana Brooke is improving but still pretty green. Emma is a solid choice to lead the heel side for the next few months. Carmella is charismatic but needs more matches. Eva Marie is quite hated but has shown some improvement. I look forward to seeing what Nia Jax and the other new recruits have to offer. It will be a rebuilding period but I have complete faith in women's wrestling on NXT at this point. Maybe they should sign Blue Pants, the most over wrestler in NXT it seems!
We Need a New Heel!
So Finn Balor has just defeated Kevin Owens in an impressive and brutal ladder match at Takeover. So now what? Where does Finn go from here?
The two biggest heels currently in the NXT seem to be Baron Corbin and Tyler Breeze. Neither one had much success at the special. It might be time to think of turning one of the other popular faces into a top heel. We could have an evil Samoa Joe or Hideo Itami right? I guess any wrestling brand that turned Bo Dallas into the top heel should be granted a little faith.
The NXT Tag Division is Better Than the WWE Tag Division
It was cool to see The Vaudevillains win at Takeover. English and Gotch have worked hard and I love to see it paid off with a title win like this. Blake and Murphy have been decent champions but it is time for a change.
The division is pretty solid behind the new champions. Besides the obvious rematch you have: The Hype Bros., Enzo & Big Cass, Dawson & Wilder and my new favorite Jordan & Gable. NXT is doing a good job of getting its young talent off to a solid start in its tag division. It should be fun to watch in the coming months.
Final Thoughts
The Takeover special was amazing. It certainly overshadowed Summerslam for a lot of WWE fans. It amazing to think that NXT has grown from this niche television show to a brand capable of selling out an NBA Arena. Amazing.
I look forward to seeing where NXT goes in this world without Kevin Owens, Sasha Banks, Becky Lynch or Charlotte. They have been quite successful in rebuilding the show in the last few months. It will be a period of rebuilding but if we have learned one thing it is NXT always finds a way to be a success.

——————————————————————————————————–
Feel free to contact me at lasher@pacificu.edu. Additionally, I have my Twitter account @WWEBNRL as well. I would love to hear your thoughts on NXT.