NXT Analysis II by Brandon Lasher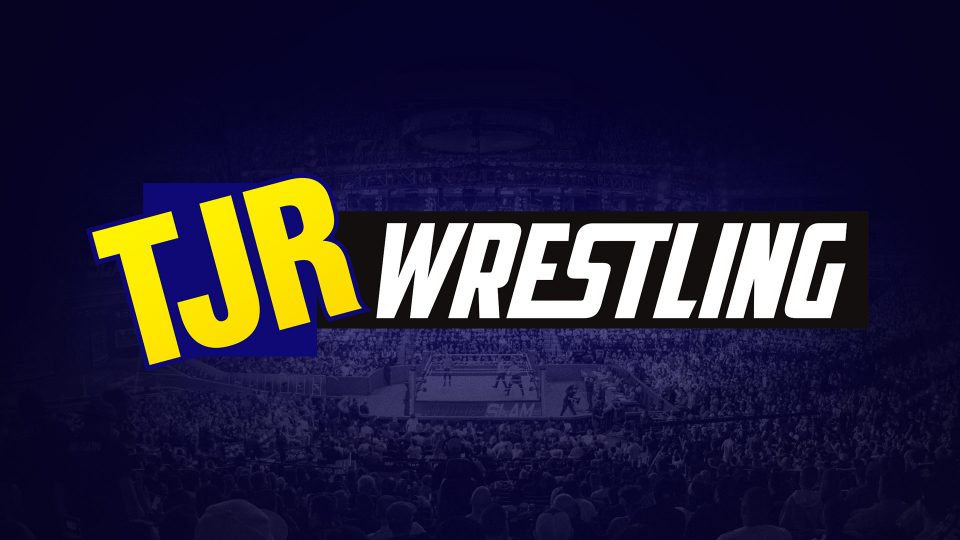 Welcome to the second edition of the NXT Analysis. I have loved writing about NXT for over a year now for TJR Wrestling and wanted to share my thoughts on my favorite weekly WWE show. It will be a monthly column that will analyze the three title divisions and anything else I think should be covered from the recent NXT shows. In today's column, I will focus on a few things I love and some others I don't.
Is There Anyone Kevin Owens Isn't Feuding With?
Can we just declare this the "Summer of Kevin Owens" and get it over with? I cannot think of a performer who has so brilliantly impacted so many shows so quickly. I hope he beats John Cena at Battleground, the main roster desperately needs him as a dominant heel.
However, Kevin Owens is so amazing that one feud cannot contain him. He wants to fight with everyone on NXT. He insulted Hideo Itami's English. He brawled with Samoa Joe. He injured Sami Zayn. Finally, he will put his title on the line against Finn Balor. It seems quite natural and logical for him to be fighting with all of them at once. Since we have about a month until the next Takeover show, I wonder how all the main babyfaces on the roster are going to all interact with Kevin Owens. I recognize a few are injured but it still leaves a lot of wrestlers on NXT with unfinished business with Kevin Owens.
If Owens is going to leave permanently for the main roster, it leaves a gaping hole on the heel side of the NXT roster. That is pretty sad and I hope he gets some closure in his impressive feuds with Samoa Joe and Finn Balor before he leaves.
Or just have Kevin Owens feud with every good guy in NXT and the main roster. It would be fine with me.
Oh, Dana Brooke Is In This?
What has happened to the NXT Women's Division? Charlotte and Becky Lynch have had one squash match in the last month. Bayley, sadly, has gotten injured. Worst of all is Sasha Banks. She hasn't had more than a brief cameo in the last five weeks. On what pro wrestling show does one of your champions vanish for that long?
In the void of these four most talented performers from the show entered Dana Brooke. I don't want to insult Dana Brooke, after all this is the developmental territory, but she is not ready for this stage. Can you remember the last performer that had to read cue cards in the backstage promo? It looked very awkward and the confidence is just not there yet. I saw her wrestle in a tag match at the San Jose show and I do believe she has some wrestling talent but it still seemed to be uncomfortable experience for her. I don't have a problem with Dana Brooke, I simply worry about her as one of the main players to carry the NXT Women's Division. I believe that is why Emma is helping on the heel side in NXT right now.
The rest of the division outside the four is developing work in progress. The recent shows have featured Jessie McKay and Cassie in the last few weeks but they were little more than glorified jobbers. I think the situation is simple: hire Blue Pants. We all love Blue Pants and she can be used to develop some of the new female NXT talent.
Be thankful for the "Big Four" in the NXT Women's Division. The last few weeks have shown how little is behind them at the moment in terms of talent.
I Love Evil Alexa Bliss But……
Okay, I will admit I love the evil Alexa Bliss. She simply wears red and becomes evil yet adorable at the same time. It is certainly an improvement over her previous sparkle based gimmick. Better to be the "red wearing" valet of Blake and Murphy then seeing that again.
The reason I included "but" in the header is that "Evil Alexa" really is the only major development in the tag division in the last few weeks. Enzo and Big Cass are really the only other team involved in the tag team title chase. It has led to a lot of repetition in the last few weeks.
Yeah, The Vaudevillains actually showed up for the first time in months! They need to be on the show more to build a credible division. Once in the last three months will not cut it.
Another development is with Jason Jordan. He seems to have some talent but I doubt the losing tag partner game is a good long-term strategy. It is time to partner him with Chad Gable. Gable hasn't really been given a shot yet and this might work for both of them.
And lastly it is Mojo and Ryder. Sigh. I don't even know what to say. Get Hyped?
The NXT Championship "Beast In The East" Prediction
Kevin Owens vs. Finn Balor
This should be a fun match. The history that Finn Balor has in Japan should lead to a hot crowd for this unique WWE special. The WWE has done an excellent job with the Finn Balor documentary in the last few weeks. I would love to see them emulate this style for more of their superstars.
The match should take up a majority of the two hour show. I know Kevin Owens has seemed to really enjoy his brief stay on the NXT roster but he has moved onto greater things. I think he will do the proper thing and drop the title to the biggest star on the NXT brand. I expect a wonderful thirty-minute match with a solid victory for Finn Balor. I am sure Kevin Owens will take the loss like a sore loser and ride into the sunset.
Winner and New NXT Champion: Finn Balor
Final Thoughts
NXT is really spinning its wheels since the last NXT Takeover Special. The tag division is still really limited and a lot of the women's division has vanished. I mean Kevin Owens cannot carry NXT and Raw by himself. Or can he?
I look forward to the "Beast in the East" special and no I will not watch it live. It should be a wonderful show I look forward to watching it as part of my 4th of July celebration.

——————————————————————————————————–
Feel free to contact me at lasher@pacificu.edu. Additionally, I have my Twitter account, WWEBNRL as well. I would love to hear your thoughts on NXT.