Nothing Left to Prove – A Thank You to The Stinger by Jason Solomon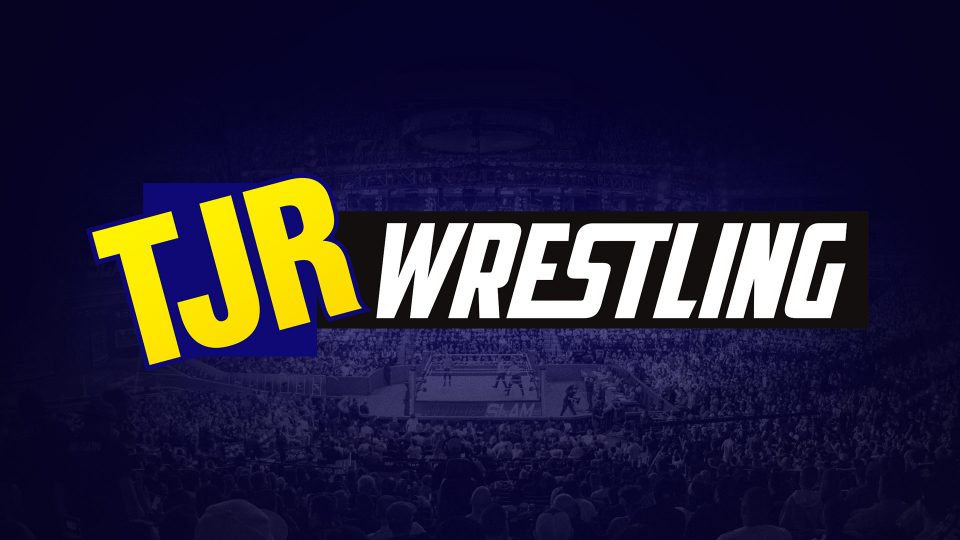 Last Sunday at Night of Champions, Sting competed for the WWE championship for the very first time. As it turned out, it may have also been the very last time. And while the extent of his injuries have not yet been fully revealed, at 56 years of age, with all he has accomplished in his career, one thing is for certain – the man has nothing left to prove.
While people often refer to Sting as "The Franchise" of WCW, the reality is that Ric Flair was always the true franchise. Flair was a legitimate draw who could work with anybody and help make them look like a star (as he did with Sting), and who represented the opposite of what many wrestling fans came to hate about the cartoon world of WWE. Even when the powers that be would lose faith in him and try to phase him out, inevitably, they would always come back to Flair to help pop a big rating or PPV buyrate. That is the sign of a true franchise player, but that is to take nothing away from Sting's influence on that brand. He was always the ONE GUY that Vince McMahon could not wrangle away. He was WCW's knight in shining armor against the nWo, and also had the honor, along with Flair, of being chosen to compete in the final match on Monday Nitro. Then came his lengthy run with TNA Wrestling, which included numerous World Titles and a Hall of Fame induction.
I was one of the many people who, for years, clamored for a Sting run in WWE. The two sides had spoken before and came close to a deal back in 2003 where, according to Sting himself in WWE's Attitude Era book, he nearly signed on for a feud with "Stone Cold" Steve Austin that would have seen him debut at the end of WrestleMania 19 to confront the rattlesnake after his match with The Rock. Unfortunately, negotiations fell apart, and it was not meant to be as the state of Austin's neck necessitated an early retirement. Over a decade younger at the time and only a couple of years removed from the death of WCW, it makes you wonder how big of a run Sting could have had in WWE had he made the leap sooner. One of his primary concerns had always been how his character would be handled by a company that made more than a few questionable decisions with its handling of other ex-WCW talent. Judging by the way he's been booked this year, it's understandable why he would have felt that way. I, for one, never envisioned Sting going 0-2 in big PPV matches, or coming on television to give respect to a heel (I think, it's hard to tell with The Authority these days) who resorted to using a sledgehammer to defeat him, but such is the odd world that is WWE.
Fans (many, but certainly not all) continue to beat the drum for an Undertaker vs. Sting match, perhaps at next year's WrestleMania, but Sting's physical condition aside, I question how much value such a match would even have at this point coming off those losses. It appears the finish we saw at Night of Champions, while likely bumped up a few minutes, went as planned with Rollins, having just wrestled an exhausting match with John Cena and losing his U.S. title, surprising Sting with a cradle for the win. Ideally, Kane would have made his return during the match, not after it, and attacked Rollins, aiding Sting to his first WWE title win and giving the fans a genuine, feel good moment. Even better, why not then have Sting make his first title defense in Madison Square Garden, a place in which he has never before had the luxury of performing (if you don't count the old Paramount Theater for a match with Vader in 1993), as part of WWE's October 3rd network special? Surely, a brief two week reign with the title and an appearance at MSG, where he could drop the belt back to Seth Rollins, would be as much a cool moment for the Stinger himself as it would be for the fans? It's too bad the idea was never given any serious consideration, though with Sting's injury, it's a moot point.
Which brings us back to last Sunday. Sting appeared to be quite fit for a man with as much mileage as he has on his body. He worked hard, too, taking a nasty bump through the Spanish announce table and delivering a plancha off the top rope to the floor. Then came the buckle bomb in the corner, the second of the match (talk about tempting fate), and Sting could only collapse in a heap before willing himself to finish the match. It is a shame things happened the way they did. There was likely no better, SAFER opponent for him to be in the ring with than Seth Rollins, but accidents happen. Frankly, I can think of worse ways for one's career to end than wrestling in the main event for the World Championship.
From what little I've read, Sting's early test results indicate nothing broken or fractured. I'm happy to hear that and wish him all the best in his recovery. Even if he is able to wrestle again, it's entirely possible WWE would be hesitant to allow him to do so. As much as I, selfishly, would love to see him have one more opportunity to go out a winner, it's not something he needs to do to validate his career. Thirty years later, his longevity and accomplishments in the squared circle speak for itself. He truly has nothing left to prove. Here's hoping that next year, he takes his rightful place in the Hall of Fame.
Thank you, Sting.
Jason Solomon is host of the "Solomonster Sounds Off" podcast, which can be heard weekly on thesolomonster.com, Stitcher Radio and iTunes.