It's Time For WWE To Revive The Ryder Revolution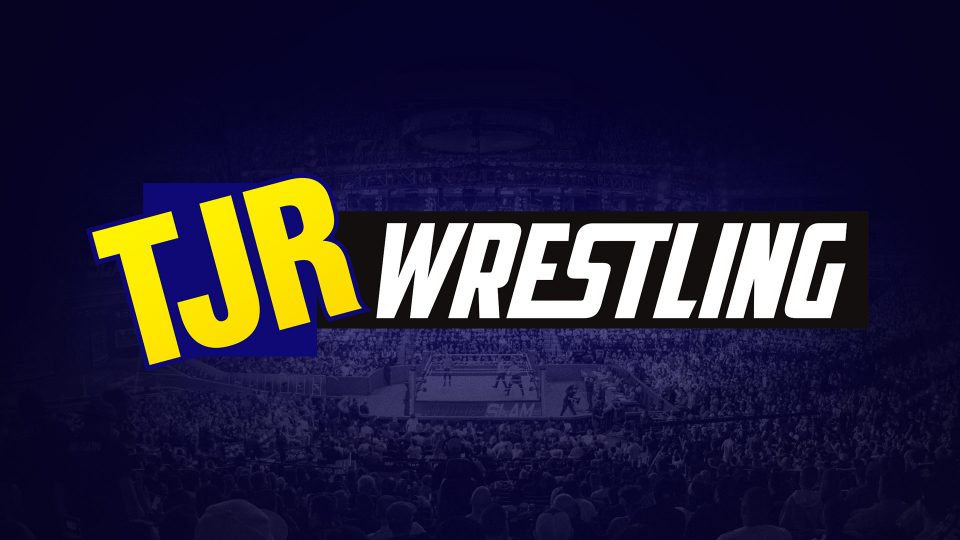 Chances are you don't remember much about the Monday Night RAW that took place December 19, 2011. That's unfortunate, because it should've been a game changing episode. It was the night after TLC 2011, & the show opened with an excited CM Punk, who had just retained his WWE Title in a Triple Threat TLC Match, introducing himself, Daniel Bryan as the new World Champion, & Zack Ryder as the new United States Champions, as the new faces of the company. These were the individuals that would take WWE into 2012 & beyond. Then in the main event, those same 3 men after coming through the crowd as a sign of being "the fan's choices" defeated The Miz, Alberto Del Rio, & Dolph Ziggler in a Six Man Tag. The last image of the night were the three champs celebrating with their fans, putting a stamp on what was a defining night. It was a sight to behold.
If you don't remember that visual, it's because that's the only night it happened. The ratings came out the next day & RAW had scored a 2.92. It was the 9th week in a row that RAW had lost viewers from hour one to hour two, so someone had to take the fall for the poor rating. Never mind the fact that WWE had basically pushed a reset button that week and were presenting these three as the faces of the company. And never mind the fact that the crowd reaction that night in Philly was off the charts. Philly is one of three places in the United States, along with Chicago and New York City, that if you can make it there, you can make it anywhere. No, someone had to be held accountable for a bad rating during the holiday season that was up against a Monday Night Football game with two storied franchises playing, San Francisco and Pittsburgh. Zack Ryder officially became the fall guy.
Zack Ryder was a self made superstar. His Long Island Iced Z series on YouTube took him from someone that could not get on RAW to save his life to someone who had fans in Madison Square Garden chanting "We Want Ryder!" at The Rock! So no one thought much of it when the following week, Ryder was relegated to a throwaway Mixed Tag Match with Eve Torres as his partner against Natalya & Tyson Kidd. Then the following week, the first RAW of 2012, Ryder was in the main event teaming with John Cena & The Big Show against Mark Henry & Jack Swagger. Everything looked fine for Ryder. Then Kane came from under the ring, attacked Cena and tried to drag Ryder back under the ring with him. Everything changed from that moment on. Ryder's career was derailed worse than a jackknifed freight train, as he was forced into campy, awful segments that made him a pawn in the Cena/Kane storyline.
To understand just how quickly it went south, realize that the Royal Rumble 2012 was less than six weeks after that fateful night on RAW. CM Punk successfully defended his title against Dolph Ziggler (who had lost to Ryder at TLC), Daniel Bryan successfully defended his title against Big Show & Mark Henry in a Triple Threat Steel Cage Match. As for Ryder, he didn't successfully defend his title. That's because Kane had cost him his US Title two weeks prior after injuring his ribs & then Ryder was to face Jack Swagger in a one sided match. A US Title reign that actually made the title mean something for once, was ended in less than a month in a throwaway match. Did Ryder get a rematch at Royal Rumble? No. He didn't even wrestle on the card. He was laid up in a wheelchair due to, you guessed it, Kane. Ryder's only appearance at the PPV was for Kane to attack him in his dressing room, bring him out to the ring and then Tombstone him. The Zack Ryder push was officially over. That partnership with Eve? That too was incorporated into the Cena/Kane angle and after Ryder was repeatedly made to look like a fool while courting her, it ultimately led to Eve kicking him in the balls at WrestleMania 28 after she cost him the RAW vs. Smackdown 12-Man Tag match.
Alas, all was not lost… yet. After months of toiling on obscurity, WWE presented a live Smackdown on July 3rd, 2012. Early in the show, Ryder got a measure of revenge on Eve by embarrassing her in front of the roster during a "company barbeque" after he threw a punch bowl in her face. Then, the main event was a 20 Man Battle Royal with the winner being the interim General Manager the following week. The battle royal included the likes of Punk, Bryan, Ziggler, Cena, Del Rio, & Kane. This was a loaded battle royal and surely whoever won this would be propelled to something major as GM the following week. The last two participants were Ryder & Kane and miraculously, Ryder eliminated Kane to win the Battle Royal. Despite the fact that Ryder had been treated like a joke for all of 2012 to that point, the crowd reacted much the way they did back on that RAW in December 2011. What would Ryder do with the power of GM? Would he give himself a US Title shot & get back the title he never got a rematch for? Would he ask for a one on one match with Kane to obtain ultimate revenge? Would he put Eve in compromising positions to continue embarrassing her the way that she did him? If you guessed none of these, come claim your prize. Ryder's victory and tease of the ultimate happy ending, was all for nothing.
Over 3 years from that night on RAW when the sky looked to be the limit for Zack Ryder, the questions still remain: How did it go so wrong & can it be fixed?
The first question is irrelevant at this point. Whether you want to believe that WWE punished him for creating himself and not being in their original plans, or whether you want to believe WWE was naive enough to think that putting Ryder in any situation with Cena would be to his benefit & when it backfired they didn't know what to do with Ryder, that's your prerogative. The second question is an interesting one. I say this in full disclosure, I'm still to this day a huge Zack Ryder fan. The self made superstar that lived and breathed wrestling and wasn't going to be satisfied just saying he was on the WWE roster, that's someone that's easy to cheer for. Despite what Vince McMahon may think about his roster grabbing the brass ring, Zack Ryder grabbed it and didn't want to let go. He was made to let go. I'm not going to stop caring about that individual just because WWE doesn't know what to do with him.
There was a time where I thought Ryder was irreparable. Then I saw him on RAW this past Monday and there was the crowd, still chanting "We Want Ryder." Still wanting to believe in Long Island Iced Z. It dawned on me even as he was taking another loss against Harper & Rowan, that as much scorched earth as Zack Ryder has become, he can still be a player in WWE. He just turned 30 and if you haven't noticed due to his lack of TV time, he's in the best shape of his career.
The first way to make him relevant is to pair him up with Dolph Ziggler. For all the self promotion that Ryder did to make himself mainstream with the WWE Universe, Dolph Ziggler deserves credit himself for helping make Ryder. Ryder & Ziggler interact all the time via social media, even currently working together on the very funny JBL & Renee show on Youtube as well as WWE.com. They've never been partners on TV however. If you've seen the work they've done together online, it's clear they have great chemistry that would translate easily to TV. You can make them a tag team, the fans would get behind them. You could give them a solid run together and then either split them up amicably or have one turn heel on the other. The latter could really have an effect depending on how they were booked as a tag team.
The second option would be to do something that WWE doesn't like to do very often, which is revisit history. Have Zack Ryder answer the John Cena US Title Open Challenge, and have Ryder state before accepting, that he's doing so on the premise that he's waited over three years for a shot at his title. It's easy to say that Ryder should beat Cena for the title, but more realistically, just give Ryder a very good, competitive match against Cena. If you have Ryder put on the fight of his life with the story being that he's fighting for three years of frustration, the fans will get behind it and will believe the story. Everyone that's challenged Cena, minus Stardust, has been presented in a stronger light after facing Cena. Dean Ambrose went from floundering around the midcard to now being squarely in the WWE Title picture after his match with Cena. Ryder can be presented as a credible challenger after facing Cena.
The third and final option is to let him work with the NXT crew. Going to NXT isn't a demotion, it's a re-energizer. Take Ryder off the main roster for a bit and have him get jumpstarted with the guys down in Orlando. NXT has a buzz that someone as hungry as Ryder is can feed off of. As I wrote this, Ryder was actually at the Takeover: Unstoppable show and was seen in a WWE.com exclusive with the returning Mojo Rawley. He then teamed with Mojo for a future episode of NXT at the Thursday night tapings. Both guys have very outgoing personalities and are over the top with their characters, so that could be a very interesting team to watch. Mojo has gotten national notariety for being good friends with The Gronk, Tight end Rob Gronkowski of the New England Patriots. Being associated with that could potentially give Ryder good exposure as he teams with Mojo. Tag team wrestling is becoming more and more of a focal point, so this could absolutely be something that lets Ryder play to his strengths and helps get him back on track. I also think Tyler Breeze would be someone in NXT that Ryder could do something good with, both as partners or as opponents. Whatever the case may be, going to NXT would and will be mutually beneficial for the brand and for Ryder.
Look at how great of a moment it was when Ryder won the US Title. Look at all the foam fists and signs in the crowd the next night on RAW. It's hard to believe that someone that made it that high on the mountain so quickly, fell from grace even faster.
The Ryder Revolution isn't dead yet. In a roster that is deep, talented, young, and seemingly hungry, Zack Ryder can fit right in. WWE can't fix three plus years of mistakes overnight, but they also can't waste a talented superstar who has wanted to be there just as much as anyone else. It would take time and a slow build. I still believe in Zack Ryder and WWE should too. Woo Woo Woo. You Know It.