It Is A Great Time To Be A WWE Fan by Ron Pasceri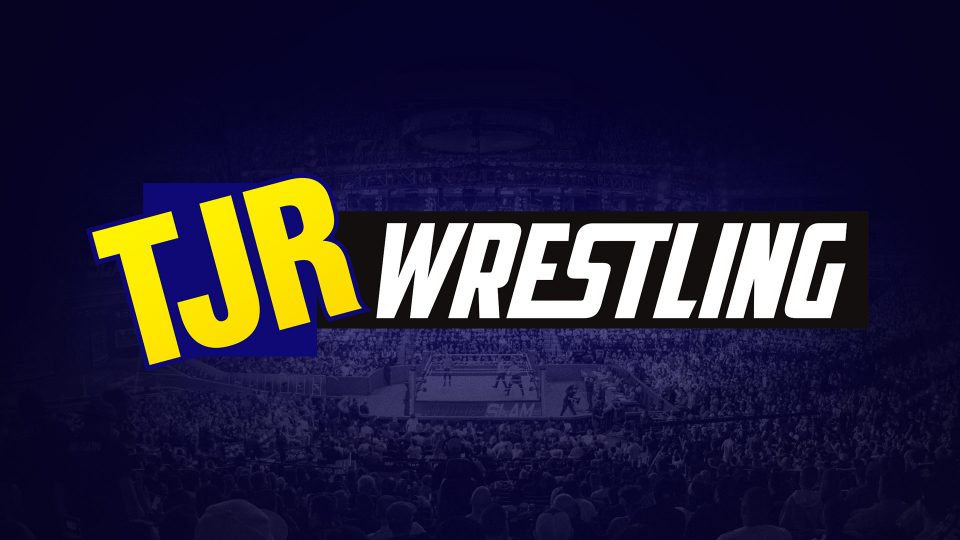 The rumors of a new brand extension swirled upon the emphatic return of Shane McMahon. An announcement was made in late May that not only was a new brand extension coming, but it was coming with the added bonus of SmackDown going live on Tuesday nights as well as a brand exclusive draft. We then had almost two months of speculation of who would get drafted where, what would happen with the Championships and would there be brand exclusive PPVs each month? Gradually some of those questions were answered, but now the New Era is truly and finally upon us. We have lived through our first week of the brand extension and it feels like a great time to be a fan of WWE.
I wrote last week about the fun WWE Battleground turned out to be, about how WWE managed to really bring the Entertainment they are supposed to be known for. I hoped it would be a sign of things to come from the company and was anticipating Raw and SmackDown in a way that I never had before. Not during the era of Hulk Hogan and Randy Savage in my childhood. Not even during the height of the Attitude Era, when legends such as Stone Cold Steve Austin, The Rock, Mick Foley and Shawn Michaels were set loose every week doing things we never saw before and will never see again on WWE programming. With such a deep and diverse roster at WWE's disposal right now, a reinvigorated tag division, the best women's roster ever assembled and a solid pipeline of young talent in NXT, WWE is positioned to entertain us like never before.
While I wasn't and still am not convinced that WWE will handle this brand extension to the best of their ability, I couldn't wait to see what they had in store out of the gate last week. Raw did not disappoint, as it has widely been accepted as possibly the best episode of 2016 so far and personally I'd have a hard time finding an episode that could top it. While Stephanie is still the authority figure of Raw, she at least has a positive foil in Mick Foley who shined in his role as Commissioner 15 years ago. He vowed to work with the talent to bring us the best show possible each week. I know his Commissionership is a work, but I do think he adds a lot on-screen and backstage with the guys and girls. They also announced the new WWE Universal Championship which I actually like as it has a different sound to it. Also, the universe is bigger than the world, so it's almost a petty way for Stephanie to try to get one up on Shane.
The announcement of the Universal Championship led us to two great Fatal 4-Way matches and a wonderful main event, including the much anticipated debut of Finn Balor. He was booked immediately as a star, winning his qualifying match and getting a clean pin on Roman Reigns. The highlight for myself and many others was the unexpected moment of Sasha Banks capturing the WWE Women's Championship from Charlotte. On a personal level, Sasha has been my favorite wrestler for the past two years. I watched her grow in NXT, carry out a dominant reign as the NXT Women's Champion and get called up to the main roster. After a year of stops and starts for her, it was incredible to see her finally get her due on Raw. Even bigger, though, we all expected her to get that win in Brooklyn at SummerSlam. Raw managed to show on it's first night that it was must-see and that anything really can happen. On top of that, they gave Sasha the honor of being the first "new champion" of the New Era.
Aside from what happened in the ring, WWE got a lot of other things right on Raw last week. The commentary team shake-up proved very fruitful as Corey Graves brought a lot to the table and seemed to actually bring out the best in Michael Cole and Byron Saxton. It actually made the show a lot more fun to watch. They also paid attention to detail by updating the set, moving the commentary table, using new camera angles and even introducing impromptu, post-match interviews. It was supposed to be a new era for Raw and they managed to deliver a product that both looked and felt new. They even added a couple enhancement matches which I like because it can help avoid so much 50-50 booking and feature newer talents. Raw was a smashing success and they really couldn't have followed up the excitement of Battleground any better.
As far as SmackDown is concerned, I guess I will need to start getting used to writing it as SmackDown Live. While Raw exploded out of the starting blocks like Usain Bolt (sorry, it's August so I had to get at least one Summer Olympics reference in) SmackDown Live didn't quite reach the same level. I won't say I didn't enjoy it, because I did. It actually felt oddly, for the first time, like Raw benefitted from the extra hour. I'm not sure anyone has ever said that before but it truly seemed like the third hour gave Raw an advantage. SmackDown Live obviously features the incredibly over duo in charge of Shane McMahon and Daniel Bryan. The first thing to say about the new brand is Shane McMahon will in no way lord over the roster or try to outshine anyone and we will be treated every week to the return of Daniel Bryan. His excitement, enthusiasm and passion for WWE and wrestling in general will eventually create a magnetic atmosphere on Tuesday nights. What he brings out in the crowd will always elevate the level of the program we are watching at home.
Another benefit to Shane and Bryan is the idea that Shane has been wanting to give new stars a chance and Daniel Bryan being the consummate underdog. They will be able to pull off those stories and tell them with a grain of truth that won't necessarily be present on Raw. SmackDown Live started their inaugural live show by announcing a 6-Pack Challenge for No. 1 Contendership. Five men were placed in the match while the final spot had to be earned in a Battle Royal. Apollo Crews acquitted himself well in earning the sixth spot in the main event.
John Cena, Bray Wyatt, Dolph Ziggler, Baron Corbin, AJ Styles and Crews battled it out for an opportunity to face Dean Ambrose for the WWE World Championship. While I thought it would be a natural fit for Bray Wyatt to start off in dominant fashion and revisit his program with Ambrose, SmackDown Live signaled a definitive change with Ziggler possibly getting his mojo back and securing a huge win. While I would have rather seen Ziggler undergo somewhat of a character transformation before getting thrust back to the top, I have hope that we will see said transformation play on on the road to SummerSlam.
Moving on to the women of SmackDown Live, Becky Lynch avenged he Battleground loss to Natalya before the entire women's roster made their way out to announce their arrival. While no one was especially showcased in the segment, it was a departure from what happened with the women on Raw. Sasha and Charlotte got to create an incredible moment, but aside from a brief appearance by Dana Brooke, they were the only women who appeared on Monday night. On Tuesday they showed that every woman on the roster is ready to earn a top spot and I look forward to seeing how that division plays out.
SmackDown Live stepped up their game as far as production as well. We saw yet another new set, the absence of a stage and ramp, more new camera angles and yet another new commentary team. David Otunga is clearly the weak link but I see a ton of potential in the partnership of Mauro Ranallo and JBL. While SmackDown Live didn't meet or exceed Raw in it's first outing, they were always going to be the underdog and I think we will see the quality improve each week as the pecking order of the roster plays itself out.
I would be remiss if I didn't at least mention that while everything on the main roster is in flux and there are a lot of exciting things going on, WWE doesn't end there. NXT has a lot of established stars of their own in Samoa Joe, Shinsuke Nakamura and Bayley that will continue to put on incredible shows. They even have their own new talent coming in with newcomers like Bobby Roode and Kota Ibushi, the return of Hideo Itami and Performance Center talent that is on the way soon like Hugo Knox and Ember Moon.
In addition to the continued growth of NXT, we also still have a long way to go in the Cruiserweight Classic which has already exceeded my admittedly high expectations. With the CWC, WWE managed to spread their reach even further around the globe, is presenting us with new talent, styles and presentations and is giving the smaller reaches of wrestling a bigger platform to showcase themselves. For all the heat WWE takes from fans, they are really onto something incredible with the CWC and it will reap benefits in the world of wrestling far beyond Stamford, CT.
With a new day having dawned on WWE's two top shows, the ever-evolving landscape of NXT, the excitement of the CWC and the inevitable capacity for growth of the WWE Network, it feels like things are on a serious upswing for WWE. While Vince McMahon and his shareholders will likely benefit financially from these positive developments, the true winners will be the fans. For the first time in a long time it feels like I don't know what to expect when it comes to wrestling and I honestly can't remember a time when it was this exciting to be a WWE fan on so many levels. This could turn out to be nothing more than a great snapshot in time, but I for one am ready to mark out for the foreseeable future.
Check out my new podcast, Mat Madness, every Wednesday on iTunes and Podbean, as well as the video show on YouTube. It's a fan oriented show, so if you'd ever like to take part, let me know. Thank you!