Chris Jericho Sounds Off On Hall of Fame Fans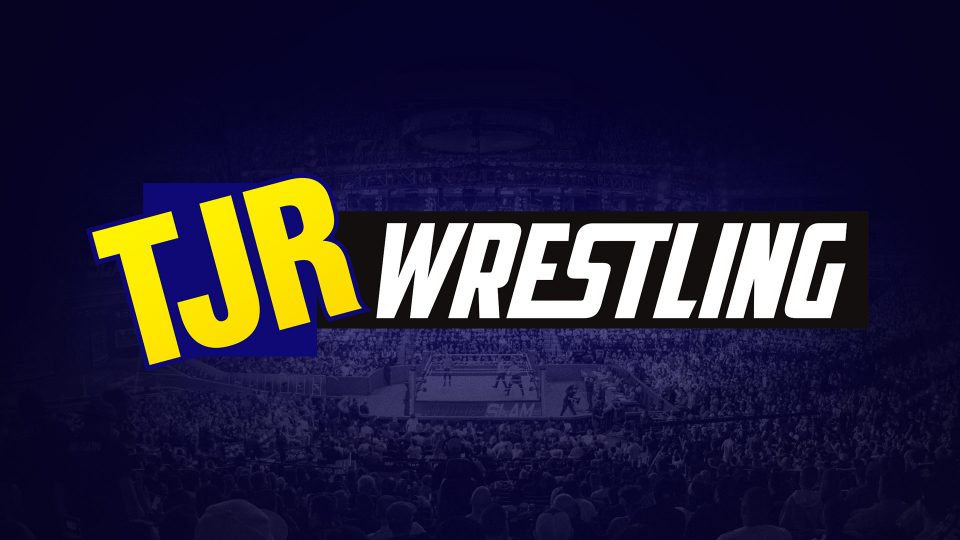 One of the most revered days of the wrestling year is the night before WrestleMania when they present the annual Hall of Fame presentation. Wrestlers and WWE personalities constantly describe the night as their favorite of the year. One of the cool features of the Hall of Fame is that fans from all over the world are able to attend the ceremony, which is usually held in the host city's basketball/hockey sized arena. So with thousands of the WWE Universe in attendance, we've all seen that they can get a little too rowdy and a little too eager to start chants during the speeches.
Chris Jericho, WWE superstar and Fozzy front man, decided he had enough of this at this past Saturday's Hall of Fame ceremony and lashed out at fans during his Wednesday episode of Talk is Jericho. Jericho had originally brought up his disdain for the crowd on Twitter while watching the presentations.
Hey assholes chanting "What" at the #WWEHallOfFame….seriously shut the f**k up!!! Show some respect for the pioneers of this business!!!

— Chris Jericho (@IAmJericho) March 29, 2015
He then followed up on his podcast Wednesday by discussing how fans that feel they pay their money to go to the Hall of Fame are then able to say anything they want, are completely wrong. He compared it to going to a Broadway play or even a pro sports Hall of Fame ceremony, and if you started to chant "BORING!" during the show or began a "WHAT?!" chant, you would be kicked out immediately for showing blatant disrespect. Jericho made a very strong point to say that he is completely right in this situation and no one can tell him differently. He brought up the fact that his friends in the business have died, they've bled, they've been confined to wheelchairs, and they've had mental illnesses. So no fan has the right to say someone doesn't deserve to be in the Hall of Fame and ruin their special night.
I could not agree more with Jericho on this point of view. Not only is Chris Jericho someone whose opinion has a ton of merit due to his storied career, and the fact that he continually comes back to WWE even when he doesn't have to, but the Hall of Fame is simply an incredible event to attend. I have a list of 4 wrestlers I absolutely must see inducted in the Hall of Fame, and I've been fortunate enough to see two of them so far: Stone Cold Steve Austin and The Road Warriors. And while The Road Warriors induction certainly fell below my expectations, I would never begin to try and disrespect them by yelling out that they were boring me or that I wanted them off the stage. These wrestlers that get inducted every year, for the vast majority, have given all of us at least one memory. Should The Freebirds or Midnight Express go in before The Bushwhackers? Of course they should. But that doesn't mean The Bushwhackers didn't make me laugh more than once in their time in WWE, and it doesn't mean I don't remember their tremendous run as The Sheepherders. That in itself is enough merit to be in the Hall of Fame. That goes for anyone inducted.
The only point that I disagree with Jericho on is when he brings up his own potential induction. Jericho is quoted as saying, "I'll tell you what, if the day comes where I get inducted into the Hall of Fame, and some son of a bitch is trying to steal the show, and steal my thunder, I will walk to your seat and I will slap you in your face." I only disagree with this statement, because Jericho could be encouraging some of the fans he's railing against, to try and make themselves even more a part of the show. Because I fully believe Chris Jericho would do this. But then you give the fan what he wants, the attention he's seeking.
There's more to Jericho's stance against this, and I fully encourage everyone to give it a listen. He has really developed into a tremendous podcast host and I truly hope that people take heed in what he said, and even more wrestlers stand up alongside Jericho and encourage fans to just show up and pay respect to everyone who have given to us what they have. Tip of the cap to Chris Jericho for bringing this topic up, it was very "froot" indeed.
To listen to Talk is Jericho, check it out at PodcastOne or visit iTunes and search "Talk is Jericho" to listen to all of his great podcasts, which he produces two times per week.
Also don't forget that next Monday on WWE Network after Raw, Jericho will interview John Cena on WWE Network as well. He does a great job, so check it out!