Celebrating AJ Styles' Rise To The Top Of WWE by Ron Pasceri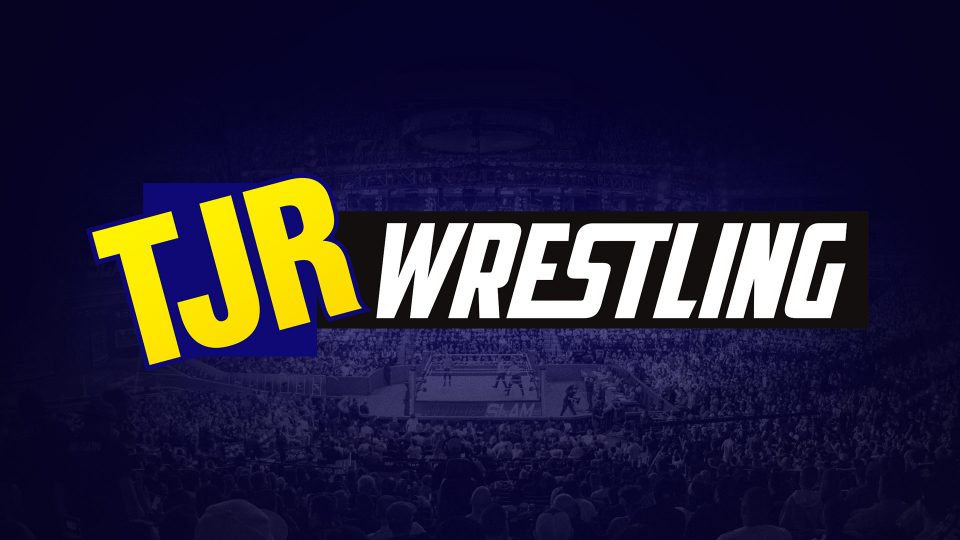 This past weekend into the early part of this week has been an all-you-can-eat buffet of WWE action. Starting the excitement of NXTTakeOver: Brooklyn II on Saturday, which led to the anticipation of SummerSlam, which led to six hours of wrestling on Sunday, which led to three hours of Raw on Monday which in turn led into two more hours of SmackDown Live on Tuesday. In all that is over 13 hours of WWE programming over four consecutive days. Prior to SmackDown airing last night I was at the point in my buffet experience where I am stuffing desserts down my throat in the hopes of getting more than my money's worth. While my $9.99 is always more than paid back I am talking more about the cost of my time commitment. That is a much harder debt for WWE to pay back.
I will admit before I go any further that I attended SummerSlam on Sunday in the Barclays Center. I will also admit that this was the first time I've ever felt like my experience with a WWE event was made far less enjoyable for having attended it. I don't know if it was the fact that a large portion of the crowd was probably in attendance the night before. I don't know if it was just too much wrestling to hold people's attention which caused the natives to be restless, but restless they were. I walked out that evening as if my favorite team had just lost a championship game.
That feeling actually carried over into Monday and Tuesday which affected the way I watched and enjoyed both Raw and SmackDown. I have been beaten into submission and almost tapped out as if Rusev were applying the Accolade on my crushed mental state. With that being the case and a reset needed, I figured I'd focus my blurred eyes on the one storyline outshone all others, that delivered on it's promise and could possibly change the landscape of WWE in the immediate future. That would be the storyline that resulted in AJ Styles making arguably both a "loser" and a "liar" out of John Cena.
I like John Cena. I'm not a mark for him but I respect everything he's done in WWE whether it's inside the ring or out. He's given his heart and soul to the company. He's brought eyes from all walks of life to WWE. He has brought inspiration and happiness to children all over the world. He truly has been the face that runs the place and he's earned that spot. I don't agree with much of the criticism levied against Cena but eventually, one day, someone else needs to be in that spot. AJ Styles is not a young up-and-comer, but for the next few years he's as good a choice as any to hold the top spot.
As we all remember, AJ Styles showed up at the beginning of the year at the Royal Rumble and immediately made an impact. He had an impressive program with Chris Jericho which he followed up with an infinitely better program with Roman Reigns. He managed to display a more aggressive and violent style which helped Roman generate cheers for the first time in 2016. Their matches at Payback and Extreme Rules were among the better matches of the year. They also laid the groundwork for AJ's eventual heel turn against Cena. It was a slow build that was both immediately satisfying and continued to get better over the weeks that followed.
Styles, who was the new darling of WWE upon his arrival, was now showing a character that was antagonistic toward Cena. He was also bitter toward Cena becoming the "face that runs the place" while he was toiling away in smaller promotions. He was also arrogant in his claims that his accomplishments all over the globe were something that Cena never would have been able to do. The feud was being billed as an answer to the questions of who was really better, WWE's top superstar or the Phenomenal One that WWE fans pined for? It was almost the living embodiment of the philosophical divide between Vince McMahon and the most vocal segment of WWE fans. It was brilliant.
Styles managed to go over in the first match at Money In The Bank with a significant amount of help from The Club. The following night AJ and The Club cut a wonderful promo where they started the "Beat Up John Cena" phenomenon. At this point Styles was firing on all cylinders not only as an in-ring performer but also as a character. He was always going to be able to stand toe to toe with anyone in the ring but now he was standing nose to nose with Cena on the mic.
Over the next few weeks, Styles was pinned by Cena at Battleground and then pinned by Dolph Ziggler on SmackDown with No. 1 Contendership on the line. I know I wasn't the only one worried that maybe AJ wasn't going to be the star on SmackDown that we all envisioned. Those fears were short lived as Styles cut another promo on Cena, this time actually face to face in the ring. He asked Cena why he was still in WWE. Cena answered with his incredibly emotional, heartfelt response about how he does it because he loves it, he loves the kids that cheer for him and the parents that bring them.
After watching Cena blow the roof off the building Styles simply replied with a sarcastic clap and, "Thats exactly what I thought you'd say, John!" With one line he had taken control back from Cena and made me literally laugh out loud. He also challenged him to a match at SummerSlam. A lot of adult WWE fans were hoping Styles would come out victorious. I know many adult WWE fans were picking Styles to be victorious. But I'm not sure how many adult WWE fans were confident Styles would be victorious. I, for one, felt there was really no other choice but for Styles to come our victorious.
Styles was brought in to the company at a time when many of the top stars were out with injuries. He was given a prominent place on the card immediately and consistently delivered. He has a huge following, gets among the loudest pops in every arena, sold a ton of merchandise and his entrance music was even high on the iTunes Top 100 charts. He was brought in to WWE for a reason. Once he got there I think they realized they had more in AJ Styles than they realized. He could be a true star and if ever they were going to make him a star it was against John Cena at SummerSlam.
The match has been covered at length already, so I will spare you from another analysis. But long story short, Styles won in dramatic fashion after 23 electrifying minutes. It was by far the loudest and most unified the crowd was in Brooklyn that night. His Styles Clash followed by the Phenomenal Forearm followed by the pinfall was an incredible moment and one that i felt incredibly fortunate to have been in attendance for. Even the Cena haters among us had no choice but to say it was the match of the night and they hate admitting John Cena is pretty good at this wrestling thing. Everything else aside, Styles won without help, without any foul play, just a clean 1-2-3.
Now some would point out that Kevin Owens did the same thing and he didn't catapult to the top. The difference is, Owens DID have two more matches with Cena after, which is pretty big. Also, Owens got the clean with in the first match of a feud he lost, Styles did it in the third match of a feud he won. Styles got his clean win in the most important match of the feud.
The one thing I was truly looking forward to out of the post-SummerSlam Raw and SmackDown was seeing were AJ Styles goes from here. I immediately got my answer in a locker room segment as Styles was antagonizing his fellow superstars, especially Dolph Ziggler while wearing Cena's abandoned headband. He interrupted the unveiling of the new SmackDown titles and was named the No. 1 Contender for the WWE World Championship. He was also put in a match with Dolph Ziggler to close the show, another barnburner that he won.
After the win we walked out to introduce himself to Dean Ambrose who was sitting by on commentary. Ambrose looked up to the challenge as you would expect. He is bigger than AJ, has been in the company longer and is the current Champion. As confident and as dangerous as Ambrose is, I think that come Backlash he will learn the hard way that he don't want none of AJ Styles.
Check out my new podcast, Mat Madness, every Wednesday on iTunes and Podbean, as well as the video show on YouTube. It's a fan oriented show, so if you'd ever like to take part, let me know. Thank you!