Business as Usual: Paige's Pipe Bomb, Defused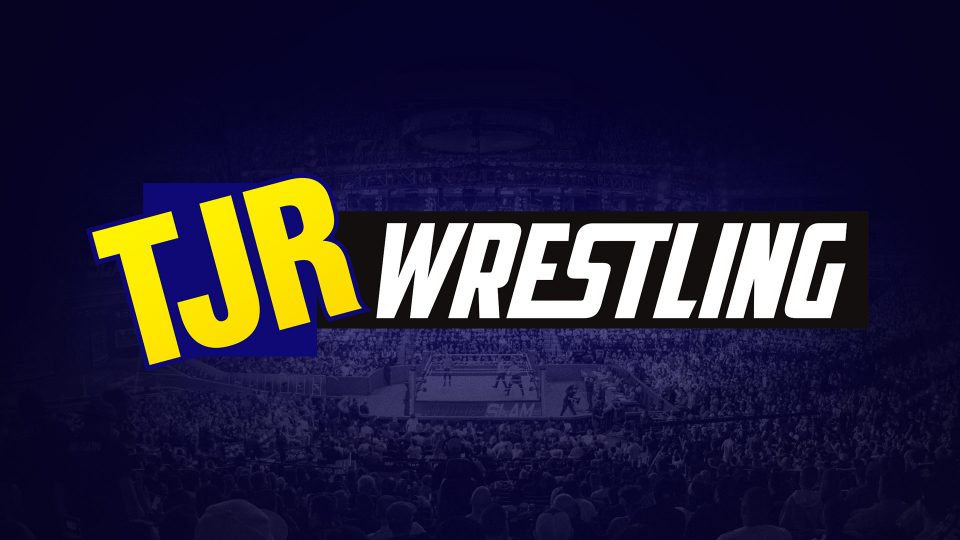 Monday Night's Raw show was the latest in a long line of strictly middle-of-the-road affairs, unsurprising when you consider that one of their biggest draws, Brock Lesnar, is a part-time player. This fact is only exacerbated by the insistent self-promotion World Wrestling Entertainment has been bombarding us with indicating that October is, at least unofficially, Lesnar Month for the Network and its related broadcasts. Lesnar's trip to hell and back might end up being pretty damn entertaining, but right now looks like a big old run-down rest stop. There weren't many burning questions arising from Sunday's largely tepid Night of Champions event, which was notable for its number of title changes and the amount of very excellent crying Ric Flair did when his daughter Charlotte won a very well-written and well-executed match. The emotion the participants invested in that match made it all the more compelling, and I'll give credit where its due that even the Divas Title (which is an underdressed, vapid marketing tool at this point) seemed like something valuable when Charlotte claimed it.
One point of contention that did linger into the beginning of the week was the WWE's plans for Sting, who came up short in his sudden quest to dethrone Seth Rollins as champion of the company in the ultimate match of the NOC card. The entire build to this match was nearly comical in its execution, as Sting rose from the ashes of his previous aborted attempt to do something of consequence in taking on Triple H at WrestleMania XXXI. I've made my disdain for that match and its overbooking a matter of the public record, so when Sting showed up and battled Rollins over his well-earned statue bound for the Hall of Fame, you might forgive me for thinking from the start it was doomed to failure. Sting still gets a big reaction from WWE fans, understandable given his character and his meaning to the business itself. It's also a bit of nostalgia, getting us mulling over wrestling's heyday. (The same principle applies to JBL's rather good post-Raw interview with Eric Bischoff, whose love/hate relationship with Vince McMahon's company is seconded only by the ex-WCW honcho's ability to spin and wax eloquent all at once.) The fact that WWE consistently marketed the match with the tagline that WWE's big belt had "eluded" Sting over his entire career was laughable, as they lusted after his services numerous times over the years with no success, but to the victor go the spoils I suppose, along with the ability to choose their own adventure and ending.
In a way, the decision of Sting to stay away from World Wrestling Entertainment for as long as he did after their purchase of WCW was a major problem for both parties. The WWE lacked the most significant "it" factor during their should-have-been-great Invasion angle, and therefore was left with a handful of folks we'd seen in the company before and guys who had no business being there in the first place. (Notable exceptions would be Diamond Dallas Page, who was dead in the water before he'd even started swimming with the gimmicks foisted on him by the brass, and Booker T, who somehow became even bigger and more legitimate stepping out of Chez Turner.) Perhaps that loss of momentum convinced Stinger that WWE wanted the keys to WCW's garage just to take their fastest cars for a spin and crash them into the nearest cement wall. As for Sting, his trip through TNA turned out rather disastrously (not through his own efforts, mind you) and caused him to spend his remaining "big match" years outside the friendly confines of wrestling's biggest manufacturer. There might, then, be no adequate way to make up for lost time with the plans for Sting in this new age. But having him surface mysteriously and challenge your world champion over a statue? That's a lack of foresight that's beyond comprehension.
I doubt many thought Rollins would be dropping both straps in one evening, so his expected loss to John Cena provided evident cannon fodder that the night would be going according to plan. The match between Rollins and Sting was decent, with a couple big spots, but rather abrupt, and the small package pinfall ending that saw Rollins survive despite the "INSURMOUNTABLE odds STACKED against him!" was run of the mill. It came out later that it was a thing of necessity rather than planning, as Sting was significantly injured following Rollins tossing him into the turnbuckles, and that fateful error forced Sting off Monday's Raw completely as well as putting his future in-ring activity with the WWE in doubt. (Points for irony if you put together that WWE banned Rollins' Curb Stomp as being potentially too dangerous and able to be imitated.) That left the bulk of the heavy lifting for the recently returned Kane, who doesn't get very much of a reaction anymore. That may be because he's actually far better as the manic and unhinged Comic Corporate Kane than he is as the demonic monster, particularly at this late stage of his endgame. Kane doesn't get enough credit for the comic timing he possesses, a fact brought to the forefront by his team with Daniel Bryan, but being asked to turn schizophrenic with The Authority at this point might be one twist too many for a stale character. Needless to say, nobody's been waiting in the wings for a Kane/Rollins encounter. Yawn.
The stage was set, therefore, for someone (or something) to steal the show, and both were found in Paige, who interrupted Charlotte's celebration with yet another Divas pipe bomb. Paige broke up the lamely-named PCB by running down just about everything and everyone fans have been complaining about lately, from Natalya's absence to her statement that we all know why the Bellas have been so successful, the clear implication being the recent discussion over Nikki becoming longest-tenured Divas champion over the insistence of boyfriend John Cena. She even dove into a frequent topic of this writer, that being the fluff piece battle between Lana and Summer Rae over the affections of Dolph Ziggler. It was sort of a freeform word association on beatnik open mic night with a British accent, and it was both intriguing and entertaining to watch. It became the moment of the night in a heartbeat, which I can only imagine was the point in the first place. It also got us talking about all of it again, from the lagging Divas division to what's next and whether the WWE will actually be delving into those plotline threads Paige alluded to.
And therein lies the rub, which is the determination WWE's current regime has of tossing out bits of information when it's convenient to their schedule in the false hope of its viewers feeling like this acknowledgement is some kind of capitulation. If Nattie's absence is over and she's going to have something important to do, that's a positive no matter what, but history is not exactly on our side with that hope. From Damien Sandow to King Barrett, the road is littered with fan-fueled projects begun and abandoned even more quickly. Even when the stars align to some degree, such as in the case of Cesaro, the end result can be murky. What good is using Vince McMahon's podcast comments for fuel when you're getting knocked out by an over-the-hill irrelevant like The Big Show? At least you're on television, I suppose. One staple in WWE's bag of modern tricks is trotting out the very real and visceral reactions of its fanbase to their booking and attempting to use it as drivers for their storylines, which is smart from a business standpoint, but equally frequent in its occurrence lately is the failure to deliver. Having Paige's mental breakdown lead into fantastic matches and new, fresh plot points? Yes please. But don't hold your breath.
Pipe bombs make for exciting television, but they've jumped the shark at this point. Once you're deliberately working them into your broadcasts, well, the ship has already sailed, as has the spontaneity of the outbursts. As silly as it sounds, it bears repeating that a true "shoot" is impossible in wrestling. Nobody that pays your bills is going to allow you to run them down in public without an agenda of their own. That's especially true in the wacky land of pro wrestling, where tangential throwaway commentary by UFC president Dana White is another potential opportunity down the line. As the modern P.T. Barnum, Vince McMahon has certainly lived by the maxim long attributed to the former: "I don't care what the newspapers say about me as long as they spell my name right." We can enjoy the fleeting inside glimpse at some of our true irritations, but know that it's more a case of using a bellows to keep the small flame burning than a desire to raze the environment completely.
Night of Champions was a decent show, but showed the lack of depth and direction of the WWE continues. The following night's Raw served up more of the same, and the brief idyl we enjoyed courtesy of Paige will likely be a footnote in short order. As long as World Wrestling Entertainment pays nothing but lip service to its dedicated fans, the only ones harmed by their fraudulent pipe bomb explosions will be themselves.
Twitter: @DharmanRockwell
Email: coffeyfan@hotmail.com