Assembling WWE's Avengers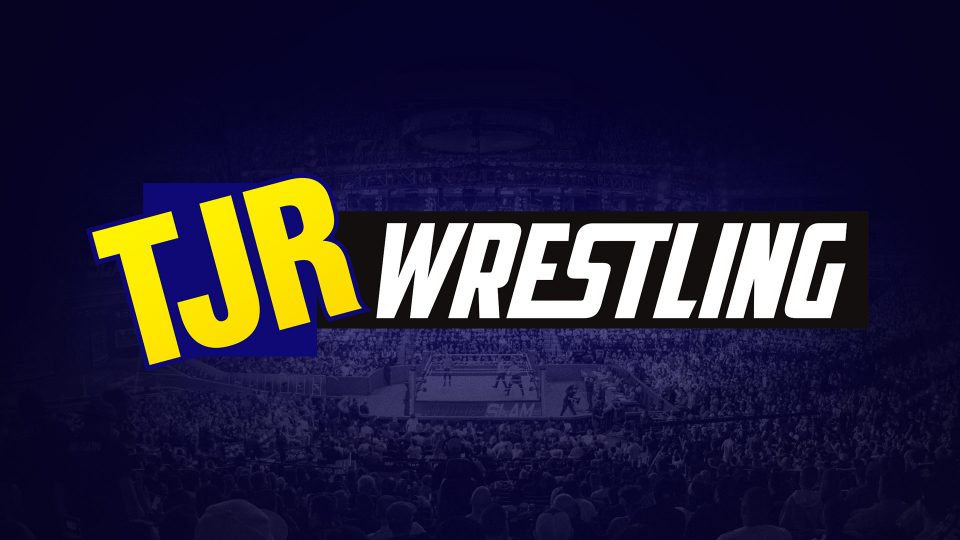 Wrestling history is filled with great factions. The nWo, D-Generation X, The Four Horsemen, Evolution. I could go on but you get the point. Add in recent great factions like The Shield and The Wyatt Family and you see a common thread forming. That thread being that all these factions are heel stables. Yes, D-X and The Shield were faces but they were originally conceived and debuted as heel stables. So what is my point? How about a great babyface stable that is designed from the start to be heroes?
Triple H said is the recent E:60 documentary that WWE is about creating real life superheroes. So, why not create a super group that rivals Earth's Mightiest Heroes? The Avengers. Age of Ultron was released last week and while I have mixed feelings about the film it is well on its way to make a billion dollars. Iron Man, Captain America, Thor and the Incredible Hulk all did well in their solo movies but they couldn't dream of the numbers The Avengers movies are pulling in. People love the Superhero team up. It is time for WWE to capitalize on that.
Before I get angry emails from comic book aficionados I am basing this column on the MCU and the core four Avengers in the movies, Captain America, Hulk, Iron Man and Thor.
WWE has four guys in my mind ready and able to be "Avengers" and here is how I see it.
John Cena as Captain America
Captain America is the clean cut, All-American boy that leads the Avengers in the field of battle. WWE's current United States Champion is their clean cut, face of the company with the experience and talent to lead a group into battle. He would have the respect of the team due to all the wars in the ring he has fought and has the right amount of cache to lead such a group.
Dean Ambrose as The Incredible Hulk
I know the Hulk is a giant, brooding monster but what else is he? Unstable and unpredictable. What WWE Superstar fits that mold perfectly? Dean Ambrose. Ambrose is the anti-hero that you can never fully trust because he probably doesn't even know if he wants to fight with you or against you depending on how the wind blows. We've seen in the movies that The Hulk has no problem fighting Thor or Iron Man. You think Ambrose would have a problem with popping Cena in the mouth? I don't and that is why despite not being a giant man he makes a great person to personify The Hulk.
Dolph Ziggler as Iron Man
The Iron Man role was the toughest one for me to fill. If you are coming up with a group of wrestling superheroes then by default Neville should be in it. The way he flies around the ring had me thinking of the way the Iron Man suit gives Tony Stark the ability to fly and then I thought of Tony Stark himself and the way Robert Downey Jr. portrays him as the quipping, show-off of the quartet and that's why I chose WWE's resident show-off, Dolph Ziggler. Ziggler minus the billions is a blond haired Stark and can bring some much needed levity and comic relief to a group of guys that are generally very serious fellows.
Roman Reigns as Thor
I didn't want to pair former tag team partners together but Ambrose and Reigns are so perfect for their respective roles that I couldn't resist. Thor is a powerful, muscular, long-haired Demi-God and isn't Roman Reigns just the Samoan version of Thor? I think so that's why Reigns is the perfect WWE version of Thor.
Now that we have our "Avengers" set what are they going to do? Just like in the movies there needs to an evil so great that a single hero can't handle it on his own. Of course WWE already has a resident heel stable in The Authority but I wouldn't go down that road just yet. The reformation of the Wyatt Family would be the cause to get the WWE Avengers together. Bray Wyatt is an excellent villain. He is the type of guy that just wants to see the world burn and if he had Harper and Rowan back by his side it could cause massive chaos and force WWE's babyfaces to do something to stop the madness. With Bo Dallas doing nothing it would be cool to see him join his brother as a member of the Wyatts. Now you have a fearsome foursome causing havoc in WWE.
After the Wyatts/Avengers clash ends the Avengers can go their separate ways. This way it makes it more meaningful when the group reunites. Since they're not really friends they can even feud with each other. Captain America: Civil War which is being released next summer features in a nutshell Captain America vs. Iron Man. Cena being the wholesome guy that wants to do things by the book can disagree with the tactics of an Ambrose leading to a series of matches between the two.
Is this the end of WWE's Avengers? Of course not because at the end of the day another threat looms and they realize they are the only ones equipped to handle it. If you want to prolong their union you can add a fourth member to the New Day for a brief reunion or despite it being super stereotypical, but this is pro wrestling, form an evil foreign heels alliance with Sheamus, Bad News Barrett, Rusev and maybe a newly promoted Hideo Itami.
The big money feud is The Avengers vs. The Authority. Someone needs to end the reign of The Authority's tyranny and the only men up for the task are The Avengers. With Stephanie McMahon being a part of The Authority you would need a female Avenger. Marvel's Avengers have The Black Widow and WWE's Avengers would need Paige in that role. I'm picking Paige because she would be awesome in that role of just being a badass assassin type.
Kane, The Big Show, Seth Rollins, Triple H and Stephanie McMahon vs. Dean Ambrose, Roman Reigns, John Cena, Dolph Ziggler and Paige dominates WWE until it culminates in some sort of wild, winner take all match maybe inside Hell in a Cell?? How awesome would that be? You'd have to leave the ladies out of that one but the carnage and action an eight man tag in the Cell would be epic.
There's no need to rush this. It is taking the MCU over ten years to build from Iron Man to the Infinity War Part II. Obviously WWE isn't going to and probably can't wait ten years for this to fully unfold but a three year window would be more than sufficient and allow The Avengers feuds time to develop instead of rushing through them.
We all know that the likelihood of this happening is zero-to-none but this is pro-wrestling and we are fans. It is our job to think of the "what-ifs" and "wow, wouldn't this be awesome if that happened?" That's what this column is all about. Looking at something awesome like the MCU and The Avengers and a big "what-if" WWE had their own Avengers and "wow, wouldn't that be awesome" if The WWE Avengers slugged it out with The Authority.
Before I say adios, a Happy Mother's Day to all the mom's reading this and out there in the world and a big, gigantic HAPPY MOTHER'S DAY to my Mom who deserves all the love and praise in the world for putting up with this lunatic for the last 31 years. Love you, Mom.
Follow me on Twitter: @Christian_973
Subscribe to my YouTube Channel
Thanks for reading.