The John Report: WWE Starrcade 2018 Review of One-Hour Network Special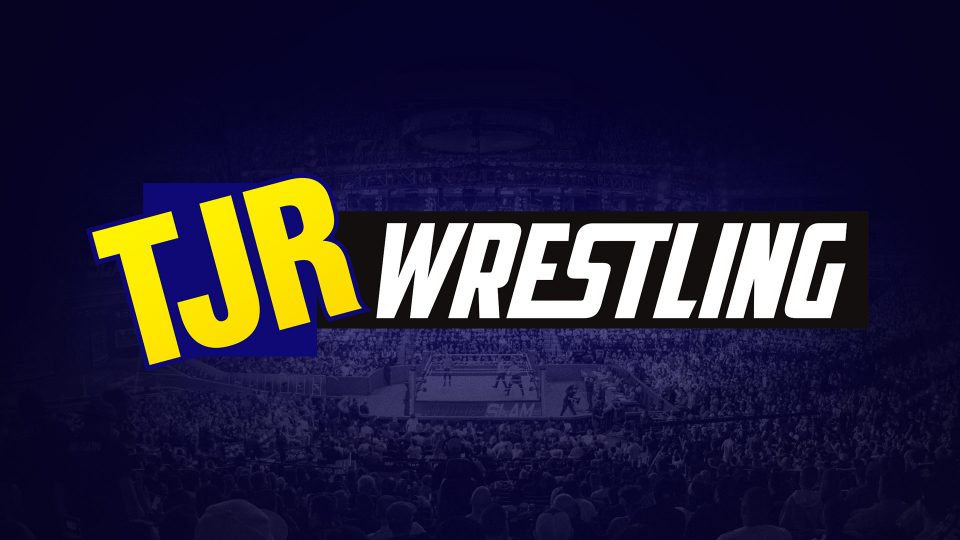 This is a review of the WWE Network version of Starrcade, which was a Raw and Smackdown live event at the U.S. Bank Arena in Cincinnati, Ohio. Instead of airing the complete show with nine matches, WWE has opted to air this shortened version instead with only a few matches plus talk show segments. It's a new format they are trying. Why not just air the whole show for three hours or whatever length it was? I don't know the definite answer to that other than this is probably just a case of WWE wanting to test out something different to see how it does on WWE Network in terms of views. They might to do this with one live event per month or every other month. I don't know what the plan is, but I don't mind getting more main roster WWE content on WWE Network at no additional cost to me.
The last WCW Starrcade PPV took place in 2000. I always thought WWE should have used it as their December PPV, but they never did. It was brought back by WWE for a live event last November and now they are broadcasting one hour of this year's live event on the network. Let's get to it.
WWE Starrcade
U.S. Bank Arena in Cincinnati, Ohio
November 24, 2018
The show began with Elias in the ring with his guitar and a microphone stand in front of him. Tom Phillips of Smackdown welcomed us to the show.
Let's Hear From Elias
Elias played some music on the guitar for about one minute. He did a pretty good job of it. Give him credit for being a skilled guitarist because he does well.
Elias did his "Who Wants to Walk With Elias?" bit. He said he knows we are all wondering if it can get any better than this, he said no, but right now there's a special man that will walk with him. Elias said that he was at the first Starrcade, he's at this Starrcade, he's a legend in this business and in life…here comes Ric Flair!
Ric Flair made his entrance to a big ovation from the crowd. They used the mini stage and screens that are common at WWE house shows these days. There were a lot of "WOO" chants as Flair got into the ring to join Elias.
The announcers are Tom Phillips and Byron Saxton. They called the show from WWE studios in Stamford.
Flair said that he's been dying, like every woman there, to walk with Elias. Flair said it was 35 years ago on Thursday, it was him and Harley Race at Starrcade. Flair said he's honored to be in our presence and to be in WWE to this day. Elias said that we're going to need everybody to silence their cell phones, hold their applause and here's Nia Jax's music for the interruption.
The heel foursome of Nia Jax, Tamina, Mickie James and Alicia Fox made their entrance as they got into the ring with Elias and Flair. Elias said that normally he doesn't like to be interrupted. Jax said that they want to walk with Elias. Elias said it's no surprise that women want to walk with him. Flair was excited to see the girls in the ring. Elias played one of his songs and Flair fired off his trademark "woo" right on cue. Jax interrupted with some bad singing with Fox joining in as well. The crowd booed them. Jax lied by saying she's amazing. Elias told her to shut her mouth, which drew cheers. Elias said that he'll get four of his friends to do that for him.
Here comes Sasha Banks, Bayley, Ember Moon and Dana Brooke as the face team in this eight-woman tag team match.
The announcers plugged what is still to come: Miz TV with Shinsuke Nakamura and Rey Mysterio, plus AJ Styles vs. Samoa Joe.
Analysis: It was harmless fun that was done to set up the eight-woman tag team match. I read a review from Saturday's show where Flair had a line about how Elias can have any woman in WWE, but not Charlotte Flair and that was edited out of this segment. Ric going off script is no surprise. Anyway, the crowd was supportive of Elias, who is doing well in his face role.
They used house show lighting for the match. There was a spotlight on the ring, the crowd was blacked out aside from the first few rows and there were some camera guys at ringside, but they used the main hard camera just like on TV. It looks fine even though it's not the same as a standard Raw or Smackdown broadcast with better lighting and sound.
Ember Moon, Sasha Banks, Dana Brooke and Bayley vs. Nia Jax, Tamina Mickie James and Alicia Fox
James took down Moon with a hair whip early on. Moon took down James with an arm wringer. Moon with a springboard cross body block off the middle ropes earned a two count. Brooke tagged in for a double team suplex. Brooke wit ha handspring elbow on James against the turnbuckle, Brooke with a body slam and James kicked out. Bayley tagged in, so James ran to her corner, hugged Tamina and Tamina tagged in for the heel side. Bayley sent Tamina into the turnbuckle, running knee to the face and a neckbreaker using the middle rope. Jax tagged in because they were close to the ropes and Jax tagged in with Tamina doing a double team shoulder tackle on Bayley. The fans hated Jax as she kissed her fist and some fans were chanting "Becky" or maybe for Bayley. James tagged in for a kick and then Fox tagged in with a headlock to ground Bayley. Jax tagged in with a headlock on Bayley followed by a hair pull takedown. Bayley fought out of the corner and tagged in Banks against Fox. Banks with a dropkick on Fox, knee to the face, double knees in the corner two times and that got a two count as Tamina broke up the pin. Moon off the top with an Eclipse on Tamina. James with a seated senton off the top on Moon. Brooke off the top with a cross body block on James. Jax back in with a running body attack on Brooke. Jax corner charge missed, Bayley up top and an elbow to the back of Jax. Banks countered a Fox rollup into a Bank Statement submission giving Banks the win for her team after about seven minutes of action.
Winners by submission: Ember Moon, Sasha Banks, Dana Brooke and Bayley
Analysis: **1/2 It was a basic match that was like most WWE tag team matches that we get on regular television. I'm not surprised that the face team won because it's a live event. Jax also not being on the losing side was expected since she's getting a push. Banks beating Fox is what I would have predicted if I didn't know the result going into it.
A clip aired of Samoa Joe doing a backstage promo talking about his match against AJ Styles.
As usual, there's a little bit of tension on "Miz TV" #WWEStarrcadepic.twitter.com/qjxFQBW9g1

— WWE (@WWE) November 26, 2018
Miz TV with Shinsuke Nakamura and Rey Mysterio
The Miz was in the ring in his ring gear to host Miz TV with chairs in the ring. The fact that he's in ring gear tells you that he's going to have a match. Miz talked about the legends of Starrcade in big matches like Ric Flair vs. Harley Race, Greg Valentine vs. Roddy Piper, Lex Luger vs. Dusty Rhodes and that match was for the United States Title.
The Miz introduced his two guests with Rey Mysterio out of first to a big pop while he was wearing a neckbrace to sell Randy Orton attacking him on Smackdown. The US Champion Shinsuke Nakamura was up next. They joined Miz in the ring with all three guys sitting in chairs.
The Miz said how nice it is to see Rey's face hidden again after Randy Orton stole his mask. Miz pointed out that Orton put a chair to his throat. Miz wondered why Rey was there and not at home healing. Mysterio said he's there because Starrcade holds a special place in his heart. Mysterio said this is where he got to see his heroes for the very first time like Ric Flair, Dusty Rhodes, Sting and somebody that means so much to him, Eddie Guerrero. That led to "Eddie" chants. Mysterio said that it's important for him to leave a piece of history at Starrcade by beating Nakamura to become the United States Champion.
That led to Miz stirring the pot while asking Nakamura about what it feels like to play spoiler right here tonight. Nakamura asked "arcade?" and Miz told him it's Starrcade. Nakamura said that he knows about Starrcade, but he doesn't care about Starrcade and doesn't care about Rey Mysterio. Nakamura said he loved watching Randy Orton go evil on Rey. Miz complained about how Rey cost Smackdown at Survivor Series while Rey pointed out that Miz was the captain of the team that also got beat. Rey did Miz's "hand goes up" catchphrase and trash talked him in Spanish.
Rey got in Shinsuke's face and suggested he try to get evil on Rey right now. Miz complained about Rey stealing his catchphrase, Nakamura attacked from behind and a referee ran down to ringside to start the match.
Analysis: It was a decent promo with Mysterio standing up for himself against two aggressive heels. It feels like every promo on this show must mention legends of the past to try to put this over as a big deal. The problem is it gets repetitive when multiple people say the same things, even the heels on the show. That's WWE, though. They love to repeat the same shit repeatedly.
United States Championship: Shinsuke Nakamura vs. Rey Mysterio
Nakamura with a front suplex. Mysterio came back with a rollup for two. Nakamura with a spin kick. Miz was seated at ringside watching the match. Nakamura with a running knee to the ribs. Mysterio with a jumping kick to the face of Nakamura and a baseball slide dropkick out of the ring. Mysterio with a diving senton off the apron, Nakamura moved and Rey hit Miz to take him down. Mysterio with a jumping kick on Nakamura. Mysterio with a seated senton off the top rope. Mysterio set up for the 619, but when Mysterio ran the ropes, Miz attacked and the bell rang to end the match. It only went about two minutes.
Winner by disqualification: Rey Mysterio
Analysis: * It was obvious where this was going the moment it began. Mysterio taking out Miz set up the cheap attack for the finish.
Post match, The Miz and Nakamura stomped away on Mysterio. Rusev ran out for the save with a clothesline that sent Miz out of the ring and Rusev tossed Nakamura out of the ring as well. The crowd popped hard for Rusev showing up. The lovely Lana was in the ring to say they are challenging Miz and Nakamura, which happens to fall on Rusev Day. Imagine that.
The Miz and Shinsuke Nakamura vs. Rey Mysterio vs. Rusev (w/Lana)
The bell rang to start the match. Rusev and Mysterio attacked the heels in the aisle to bring them into the ring. Mysterio with a hurricanrana on Miz to set up for the 619, but Nakamura went into the ring with a clothesline to give the heels control. Miz tagged in with a boot to the face of Mysterio. Nakamura back in with a foot to the neck of Mysterio. Nakamura with a front headlock on Mysterio. Nakamura went for a sunset flip, Mysterio flipped out of it and hit a kick to the face. Mysterio with an enziguri kick. Rusev got the hot tag on Miz with clotheslines, a running corner splash and a spinning heel kick. Rusev went for the Machka Kick, Miz went for the Skull Crushing Finale, Rusev slipped out of that attempt and hit a Machka Kick for a two count. Nakamura on the apron to interfere, Miz hit a Skull Crushing Finale on Rusev and Mysterio broke up the pin. Mysterio sent Miz into Nakamura and Mysterio hit the 619 on Miz and Nakamura at the same time. Rusev with another Machka Kick to Miz for the pinfall win after about six minutes.
Winners by pinfall: Rey Mysterio vs. Rusev
Analysis: **1/4 It was a standard house show tag team match with the faces getting the win. The heels worked over Mysterio for most of it, hot tag to Rusev and to the finish from there. It was too short to really be memorable in any way. The faces got the win because that's what happens at live events most of the time.
The steel cage was on the ring for the main event of this special. The cage was a standard silver steel cage.
Samoa Joe made his entrance with fans chanting "Joe" for him due to the song, but it's not like it was a loud chant.
AJ Styles was up next as the former WWE Champion that got a huge ovation from the crowd. It's weird not seeing him with the WWE Championship because he held it for so long. Styles gets his WWE Championship rematch at Daniel Bryan at TLC on December 16.
Steel Cage Match: AJ Styles vs. Samoa Joe
The way to win a WWE Steel Cage match is by pinfall, submission or escaping the cage with both feet touching the star.
Joe used his power early to try to attack Styles with a hard chop to the chest. Styles came back with a dropkick to the head. Styles with a snap mare followed by a kick to the back. Phillips listed some steel cage matches from Starrcade in the past. Styles tried a suplex, Joe blocked it and hit a front suplex that sent Styles into the mat. Joe whipped Styles face first into the steel and then back first into the steel. Joe with a running forearm that sent Styles into the cage. Joe with an elbow to the face followed by a tease to escape the cage, but Styles stopped him and Joe hit a knee drop. Joe sent Styles face first into the steel cage. Joe with a running corner splash on Styles against the turnbuckle followed by a jumping kick to the head for two. Joe whipped Styles into the cage again. Joe charged in, Styles moved and Joe went running into the cage. Styles with strikes to the face with an elbow followed by a running forearm. Styles with a corner clothesline. Styles with a moonsault off the ropes and a reverse DDT for a two count. Styles did a slow climb to try to leave the cage, Joe grabbed him, Styles punched him off, Styles jumped, Joe caught him and Joe hit an overhead belly to belly suplex on Styles. Joe tried to leave via the door at ringside, but Styles blocked him with punches. Styles with a kick to the ribs followed by a Tornado DDT. Styles teased a Styles Clash, Joe sent him face first into the cage, superkick and a senton splash from Joe got a two count. Joe teased a Muscle Buster off the top rope, but Styles fought off and Joe hit a chop block to the knee. Styles kicked the left knee of Joe. Styles charged in, Joe caught him and Joe hit a uranage slam. Joe tried to leave through the door again, Styles tripped him up and slapped on the Calf Crusher submission. Joe had his hand on the bottom rope, but that didn't break the hold in a cage match and Joe tapped out to lose the match after around 12 minutes of action.
Winner by submission: AJ Styles
Analysis: *** It was a good match as usual from these two veterans that have worked with eachother a lot in the last two decades. The match lacked excitement in terms of the guys trying to escape the cage. It wasn't at the same level as some of their better PPV matches, but it was fine for Styles vs. Joe. Styles did a great job with the comeback and the submission win makes sense since giving Joe a Styles Clash is difficult. The pacing of the match was slower than a typical PPV match. It was a level or two below that.
Styles celebrated by climbing the cage and sitting on top of it. The show ended there.
This event had a broadcast time of 56:48 on WWE Network.
Final Thoughts
It was a 5 out of 10 type of show with average content. This was a house show style event where we got to see a few matches. There was nothing that really stood out at all. If you missed it, you really didn't miss much at all. Like I said at the top, it was likely an experiment from WWE to test how this show might do in terms of WWE Network viewers and if they deem it a success, they'll do more. If it fails, no loss to them. I don't really mind it.
Thanks for reading. My contact info is below. Go Los Angeles Rams.
John Canton
Email mrjohncanton@gmail.com
Twitter @johnreport
Personal Facebook and TJRWrestling on Facebook