The John Report: WWE Smackdown Review 07/14/16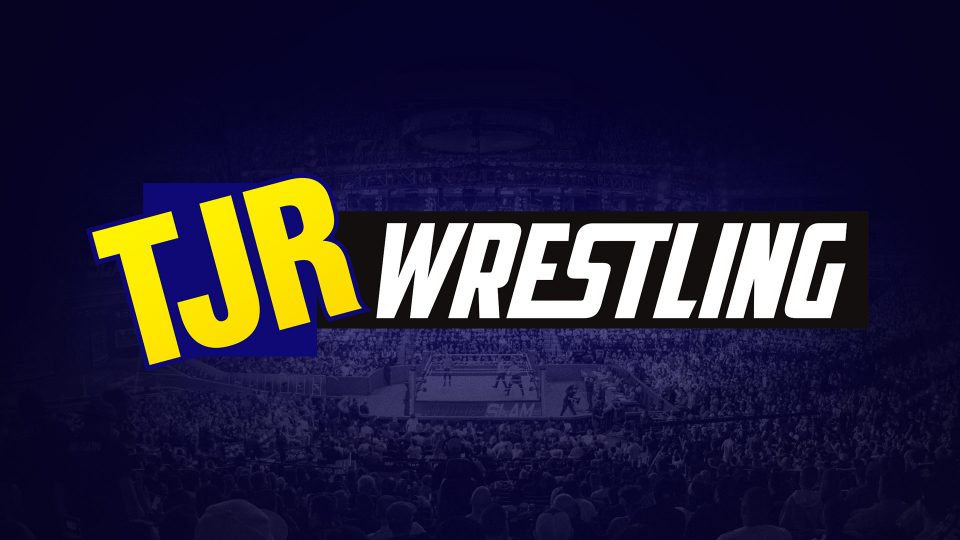 This is the last taped edition of Smackdown and also the last time it airs on Thursday. I will not miss the piped in crowd noise. Let's get to it.
Taped in Grand Rapids, Michigan this is Smackdown for episode #882.
There was an "earlier today" segment with Kevin Owens talking to the camera while wearing a Finn Balor shirt. He complained about how Sami Zayn only got his son $20 Canadian last year for his birthday.
Charlotte and Dana Brooke were shown exiting a limo "earlier today" as well. They talked trash about Sasha Banks.
Also, Maryse and The Miz were putting on their makeup in an "earlier today" video.
The WWE Champion Dean Ambrose spoke "earlier today" about how he's going to do one of his favorite things with one of his least favorite people – a match with Kevin Owens.
Analysis: They did that a few weeks ago with the "earlier today" comments from different people. I like it as a way to get people ready for what's to come. It's quick and easy.
The Smackdown intro played and there were fireworks, which is not an every week thing for Smackdown.
Sasha Banks made her entrance. The announce team of Mauro Ranallo, Jerry Lawler and Byron Saxton welcomed us to the show.
Dana Brooke made her entrance with Charlotte. Rematch from Raw. We won't get the same match on both Raw and Smackdown after next week.
Analysis: Nice to start with a match instead of the usual promo.
Sasha Banks vs. Dana Brooke (w/Charlotte)
Banks with a running knee attack for two. With Brooke on the floor, Charlotte distracted Banks and that led to Brooke clipping the back of the knee of Banks. Back in the ring, Brooke nailed some punches on Banks. Brooke with a chinlock submission. Banks back to her feet, but Brooke nailed a clothesline to knock her down. Banks came back with leaping clotheslines to get some momentum back. Banks with a forearm shot and then a cross body block off the top for a two count. Brooke avoided a corner attack and sent Banks face first into the turnbuckle. Banks fought out of a pin attempt and hit a forearm shot on Charlotte to knock her off the apron. Brooke went for a rollup, but Banks kicked out. Banks applied the Banks Statement on Brooke leading to the submission victory after about four minutes.
Winner by submission: Sasha Banks
Analysis: ** That was better than their Raw match, but was also about eight minutes longer. Banks won both matches, which is the right way to go with it. It should mean a Women's Title match for Banks in the near future.
Immediately after the match, Charlotte nailed a boot to the face of Banks. Then Charlotte tossed Banks over the announce table. Charlotte stood on the announce table to tell Banks that she (Banks) will never beat her (Charlotte). Charlotte left with Brooke while officials tended to Banks.
Analysis: A two move attack that worked well in terms of putting over the aggressiveness of the heel champion Charlotte.
A video aired from Raw with Vince McMahon announcing Shane McMahon as the new Commissioner of Smackdown Live. They showed a tweet with Shane saying that on Monday he'll announce who the new Smackdown GM is next week on Raw.
Backstage, the WWE Champion Dean Ambrose was shown talking to Shane McMahon.
Dolph Ziggler vs. Rusev up next.
(Commercial)
They plugged the WWE.com activity that allows you to draft your own WWE roster.
The lovely Lana was in the ring introducing the United States Champion Rusev. At Battleground, Rusev defends the US Title against Zack Ryder.
Analysis: I do not expect a title change at Battleground.
Rusev (w/Lana) vs. Dolph Ziggler
This is not for the US Title. This was a big feud last year – I think it was my worst feud of 2015 actually not because of the performers. The storyline was just bad. Ziggler was using his speed early, but Rusev did a swinging slam to send Ziggler hard to the mat. They went to break there.
(Commercial)
Back from break, Rusev missed a splash off the middle ropes. When Ziggler went for a Fameasser, Rusev caught him and slammed him down with a Powerbomb. Fans chanted "USA" to taunt Rusev. Ziggler with a sleeper hold. Leaping DDT by Ziggler and then a Fameasser gets two for Ziggler. Rusev with a knee to the ribs followed by a standing side kick to the head. Zack Ryder's music started up to distract Rusev. Rusev yelled at him. Rusev gave Ziggler a belly to belly over the top to take Ziggler down. Rusev was outside the ring and he tossed Ziggler into Ryder. Rusev tossed Ziggler back in the ring, then Rusev tossed Ryder in the ring, Ryder left the ring and Ziggler did the dreaded ROLLUP OF DEATH~! for the win after nine minutes.
Winner by pinfall: Dolph Ziggler
Post match, Rusev was freaking out about the loss. He was throwing things at ringside. He yanked out the TV monitors from the announce table and tossed him into the ring.
Analysis: **1/2 I hate that finish so much especially with Ryder's music playing during the match, but at least it didn't directly lead to the ending. I'm not a fan of Rusev losing non-title like that. He's a champion that needs to win nearly every match. Losing like this does more harm than good. The announcers didn't mention Ziggler "dating" Lana last year. It's pretty obvious that WWE isn't interested in featuring Lana a lot especially compared to what they did with her the last two years.
Later on Smackdown it's Ambrose vs. Owens, Enzo/Cass vs. Styles/Anderson and they're going to show Wyatt Family/New Day fight again.
(Commercial)
They replayed the Wyatt Family/New Day fight from Raw.
At Battleground it's Wyatt Family vs. New Day in a six man tag match.
The Club trio made their entrance.
(Commercial)
They showed highlights of John Cena hosting the EPSYs on Wednesday night. He did a great job. I'm watching the US feed.
The team of Enzo Amore & Big Cass made their entrance leading to their usual promo. I enjoy the "cuppa haters" bit that Enzo does.
AJ Styles & Karl Anderson (w/Luke Gallows) vs. Enzo Amore & Big Cass
Enzo tripped up Styles and slammed Styles head into the mat. Each guy tagged out. Cass with a body slam on Anderson followed by the elbow drop. Cass with a back body drop to Styles. Cass gave Anderson a clothesline to send him to the floor. Enzo tagged in, so Cass launched him over the top to take out the three heels on the floor.
(Commercial)
The faces were in control as Cass launched Enzo into the corner for a splash on Anderson. Styles with a cheap clothesline from the apron when the ref wasn't looking. Styles tagged in to work over Enzo with a backbreaker. This is the part of the match where Enzo gets beat up by the heels. Plenty of quick tags by Styles and Anderson. Enzo made a bit of a comeback as he knocked both heels on the ground outside the ring. As Enzo nearly made a tag, Anderson drilled him with a running knee attack. That was great. Anderson missed a senton splash. Styles tagged in, prevented a tag by Enzo and then Enzo nailed a Tornado DDT on Styles. Anderson distracted the ref while Gallows attacked Cass. That led to Cass hitting a big boot to Gallows, so Anderson nailed Cass with a forearm. Anderson stunned Enzo on the top rope and Styles capitalized with the Calf Crusher submission move for the win after 11 minutes.
Winners by submission: AJ Styles & Karl Anderson
Analysis: **3/4 That was one of the most unique tag matches I've ever seen because there was no hot tag for the face team. I kept waiting for Cass to get that tag like usual, but it didn't happen. That's the kind of booking I like because it's different from the norm. The other story in the match was that the 3 on 2 advantage served to be a reason for the win. It makes people think that when John Cena is there to team with Enzo & Cass, maybe that trio can win.
The announcers talked about Brock Lesnar's UFC win from last Saturday. Then they showed the clip of him talking about facing Randy Orton at SummerSlam on August 21.
Later on Smackdown it's Dean Ambrose vs. Kevin Owens.
(Commercial)
Tyler Breeze (w/Fandango) vs. Kalisto (w/Sin Cara)
The announcers were bickering about Kalisto being a top pick while Lawler mocked Saxton for thinking Kalisto would be a high pick. Breeze tripped up Kalisto on the ropes and hit a Supermodel Kick for a two count. Kalisto with an inside cradle for two. Breeze with a leaping kick gets two. Kalisto with a great move to avoid an attack, then he hit a spin kick and a jumping kick to the head. Breeze with a two count off the ropes. Kalisto hit the Salida del Sol for the win after three minutes.
Winner by pinfall: Kalisto
Analysis: *1/2 They had a tag match on Raw with Breeze getting the win, so Kalisto got his win back here. It was a quick match with a clean finish. Not much more to it.
Shane McMahon was shown talking to Becky Lynch backstage.
Analysis: A shame that the Lynch/Natalya storyline wasn't featured on Raw this week or on Smackdown. Way to drop the ball with another women's storyline, WWE.
Miz TV up next.
(Commercial)
Miz TV with Darren Young and Bob Backlund
Maryse did the introduction for her husband, the Intercontinental Champion The Miz. He talked about the draft next Tuesday on Smackdown Live. He introduced us to his guests Darren Young and his life coach, Bob Backlund. The start of Darren Young's son has Backlund saying: "Let's make Darren Young great again." Yes, really. I'm not even joking. They showed clips of Young winning the battle royal on Raw to earn a IC Title shot at Miz at Battleground on July 24.
All four people were seated in chairs with Miz putting over Backlund as a Hall of Famer and two-time World Heavyweight Champion. They aired some clips of Backlund's career. It only showed clips of his face run from the late 1970s into the early 1980s. The crowd gave him a standing ovation.
Miz credited Backlund for doing a lot and wanted to see the career highlights of Darren Young. Nothing came up, so it was a joke. Young says it's funny, but with Backlund by his side he knows he can be a great champion. Miz said that Young didn't win the battle royal as much as everybody else lost.
Backlund told Young to look at Miz and pointed out how Miz was not a good role model. Maryse said that 1982 called and they said that you're old. Miz told Backlund that he looks like "Howdy Doody."
Young told Miz that Miz is not going to disrespect his life coach Bob Backlund. Miz wanted to run his mouth again, but Young told him he'll teach Miz a lesson of respect when he beats him for the Intercontinental Champion. Miz said "if you ever touch my microphone again" and then Young ripped the microphone away again. He challenged Miz, but Miz just left the ring with Maryse. The crowd supported Young.
Analysis: Good promo segment. They need to put Young in segments like that because his new babyface character really hasn't been in the ring very much, so they need to establish him in that role. It was cool to see the crowd show respect to Backlund like that. I liked Backlund's promo as well. Miz backing away like a cowardly heel fits his character.
They showed Shane McMahon talking to R-Truth backstage.
Ambrose vs. Owens up next.
(Commercial)
Sasha Banks was shown getting looked at by a trainer. Charlotte and Dana Brooke showed up. Charlotte told Banks about her match at Battleground. Banks thought that meant a Women's Title match. Charlotte informed her that it's a tag match at Battleground with Charlotte and Brook against Banks and a partner. Brooke mocked Banks saying she had no friends.
Analysis: They could go with Paige as the partner since they won a tag together a few weeks ago. Another option is Bayley if they call her up to the main roster with the draft next week. I'd prefer Bayley, but if they want to save her that's fine.
The WWE Champion Dean Ambrose made his entrance followed by Kevin Owens.
Seth Rollins also made his entrance. He sat in on commentary.
Dean Ambrose vs. Kevin Owens
This is not for Ambrose's WWE Title. Ambrose sent Owens face first into the announce table. Rollins attacked Ambrose from behind, so the referee rang the bell for the disqualification after less than one minute of action.
Winner by disqualification: Dean Ambrose
Sami Zayn ran out for the save. The faces dumped the heels out of the ring as the show went to a break.
Analysis: No reason to rate that match since it was so brief. It was just angle to set up another match.
(Commercial)
Back from break, Ranallo said they had just been informed that it's a tag match.
Analysis: Fitting that the last taped Smackdown ends with a tag match that was formed after a singles match fell apart. Cue Teddy Long yelling "holla holla playa" to set up the tag.
Dean Ambrose & Sami Zayn vs. Kevin Owens & Seth Rollins
These are four of my favorite guys, so it should be fun. Ambrose went after Rollins on the floor, but then Owens kicked down Ambrose and worked him over. Rollins with a running knee drop on Ambrose. Ranallo said Ambrose would be #1 pick for him because he's the WWE Champion. Owens missed with a running senton. Rollins tagged in, missed a corner splash on Ambrose and here comes Zayn with a clothesline for Rollins. Zayn with an incredible DDT on Rollins. Both heels were the floor, so the faces hit slingshot dives over the top to take out the heels. Owens held onto Zayn's leg, so Rollins capitalized with a Sling Blade on Zayn. Owens with a neckbreaker into the knee. Time for a break.
(Commercial)
Back to the match, Zayn tried to tag out, but Owens stopped it. Owens connected with a running senton for two. Quick tags from the heels. Rollins with a forearm smash, taunted for a bit and Zayn came back with a Michinoku Driver. Hot tag to Ambrose against Owens with Ambrose nailing forearm smashes. Ambrose with a running clothesline, punches to the head and a back suplex. Ambrose up top and he hit a flying elbow attack on Owens. Ambrose with a forearm smash and a running bulldog on Owens. Rollins with a blind tag, Ambrose gave him a neckbreaker and Owens broke up the nearfall. Zayn with a great dropkick on Owens. Rollins with an enziguri kick on Zayn and an enziguri kick on Ambrose as well, but Ambrose bounced off the ropes with his Lunatic Lariat clothesline. Both guys wanted their finishing move. Ambrose tagged in Zayn, which led to Zayn getting a top rope cross body block on Rollins for two. Great nearfall. Zayn with an exploder suplex into the corner. Owens distracted Zayn, so Ambrose dove on Owens, but Owens caught him and sent Ambrose crashing into the steps. Rollins rollup on Zayn for two. Zayn hit an incredible tornado DDT on Rollins. Owens saved Rollins from a Helluva Kick, then Rollins hit a Pedigree and that was enough for the pinfall win after 14 minutes.
Winners by pinfall: Seth Rollins & Kevin Owens
Analysis: ***1/2 A very good match from four of the best performers in WWE. It's no surprise that it was an awesome match. It would have been smarter if WWE just advertised the tag match ahead of time instead of making it happen during the show, but that's something they do all the time. The crowd was into the match a lot because of the strong feuds that Ambrose has had with Rollins and Owens while Zayn obviously has a big rivalry with Owens too. It's very easy to get into a match with such talented performers. The fact that they got nearly 15 minutes is encouraging too.
Post match, Ranallo noted that Rollins will go down in history as the man that won the last match on the last Thursday night Smackdown. They showed replays of the key spots.
Owens dumped Zayn out of the ring. He went for a Powerbomb outside the ring, but Ambrose made the save for Zayn by sending Owens into the barricade at ringside.
Ambrose went after Rollins in the ring. Ambrose went for the Dirty Deeds, Rollins escaped it and went up the ramp. Rollins and Owens went up the ramp together while Ambrose and Zayn were ringside as they talked trash to end the show.
The announcers plugged things to look forward to next week: This Monday on Raw it's Dean Ambrose defending the WWE Title against Seth Rollins. Then next Tuesday on Smackdown Live it's the WWE Draft. Finally.
Analysis: Good job by Ranallo with the hard sell for the big stuff coming next week. It's important to do that.
Three Stars of the Show
1. Seth Rollins
2. Dean Ambrose
3. (tie) Kevin Owens
3. (tie) Sami Zayn
The Scoreboard
6.5 out of 10
Last week: 6
2016 Average: 5.93
Last 5 Weeks: 6, 7, 6.5, 6.5, 5
2016 High: 7.5 (March 3)
2016 Low: 4 (January 21)
As of this week, the average Smackdown score is a 5.93 and Raw is 5.63, so Smackdown > Raw so far this year.
Final Thoughts
It gets a 6.5 out of 10.
It was a wrestling heavy show with only one match really standing out, which was the main event. There weren't a lot of promos aside from that Miz TV segment that was pretty good because it was needed to help get the Young/Backlund pairing over more.
Next Smackdown review will be on Tuesday night with a recap of the WWE Draft. I'm looking forward to it.
That's all for me. Go Toronto Blue Jays.
John Canton – mrjohncanton@gmail.com
Twitter @johnreport
Personal Facebook and TJRWrestling on Facebook