The John Report: WWE Smackdown Review 07/07/16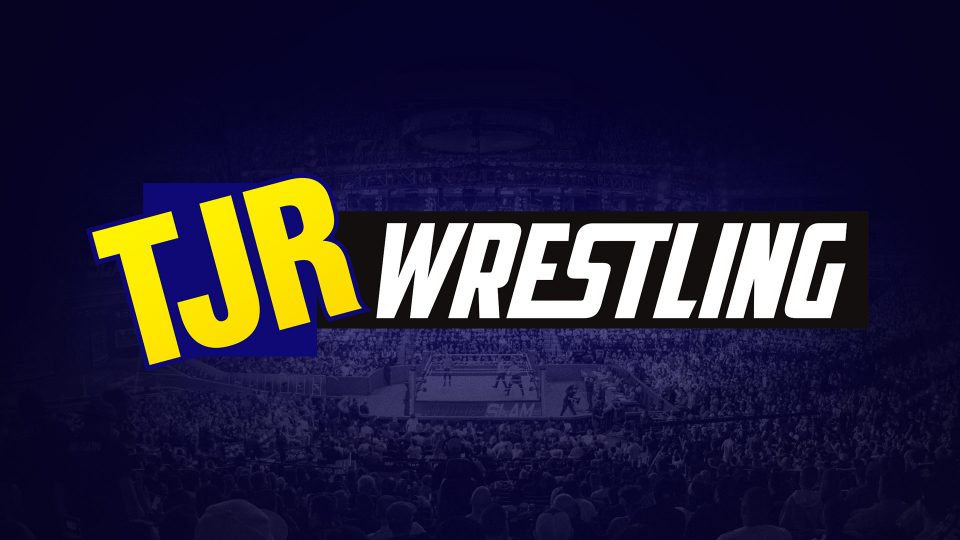 This week's Smackdown review is going up a few days late because I was out of town during the week. Now that I'm back, let's get to it with an abbreviated review about the key promos and segments.
First thing of note is that Jerry Lawler is back with Mauro Ranallo and Byron Saxton as an announcer. Lawler was replaced by David Otunga for the previous two episodes of Smackdown.
Seth Rollins vs. Jey Uso
It was a fun match with WWE Champion Dean Ambrose sitting in as the guest ring announcer. He took the role to heart by distracting Rollins throughout the match with funny comments including telling Rollins when it was time to go to a commercial. Rollins ended up beating Jey after about 10 minutes of action with a Pedigree.
Winner by pinfall: Seth Rollins
Post match, Rollins and Ambrose talked some more trash.
Analysis: **1/2 Good match. If Rollins faced Jey normally I would have said five minutes is enough, but they went double that because of Ambrose at ringside serving as a distraction to Rollins. The result was never in doubt.
Zack Ryder vs. Sheamus
A clean win in under three minutes for Zack Ryder…what? Yes it happened. He nailed his "El-Bro" drop off the top rope for the victory.
Winner by pinfall: Zack Ryder
Post match, Ryder challenged Rusev for the US Title. Sheamus was angry about the loss.
Analysis: *1/4 A quick match with a surprising result that was done to put Ryder over going into a US Title match against Rusev on Raw. Sheamus has really fallen down the ladder fast. I'm not sure if it's being done because he's going to turn face soon or they just want to use him to put over others instead of focusing on him more.
Becky Lynch entered the arena. Natalya attacked her from behind and sent her into the barricade by the ringside area. Natalya punched her repeatedly. Then Natalya gave her the Sharpshooter until officials broke it up.
Analysis: I liked the aggressiveness of Natalya in this segment. She turned heel a few weeks back and hasn't let up since. Looking forward to their matches.
There was a promo segment with Enzo & Cass talking about how they helped John Cena against The Club on Raw. That led to The Club trio confronting them and it set up Enzo vs. AJ Styles.
AJ Styles (w/Luke Gallows & Karl Anderson) vs. Enzo Amore (w/Big Cass)
No John Cena at ringside because he's too important to work Smackdown, I guess. In the end, Styles used the distraction from his Club allies and nailed a Styles Clash on Enzo for the win. It was a short match that went about six minutes.
Winner by pinfall: AJ Styles
Analysis: ** Styles was on offense for most of the match, but Enzo got in some spots too. I liked how it was balanced like that. Right guy got the win in the end.
Chris Jericho was looking for his blue scarf. He had a comedy bit with Kevin Owens that involved Owens giving him a Jolly Rancher since Owens didn't have enough change in his pocket.
The Miz (w/Maryse) vs. Kalisto
This was a non-title match that was set up after the big food fight that took place on Raw. The crowd didn't seem to care about the match very much. Kalisto came close to winning a couple of times. Miz avoided a dive and hit the Skull Crushing Finale for the win after about eight minutes.
Winner by pinfall: The Miz
Analysis: ** It was fine for a competitive match involving a midcard champion. I'm glad a champion won a non-title match since they tend to lose them so much. Kalisto has lost whatever momentum he had earlier in the year when he was the US Champion. He's really just another midcarder now. I like what The Miz does and I'm glad he has positive momentum as the IC Champion again.
Sasha Banks was interviewed. She was interrupted by Dana Brooke and Charlotte. It set up Banks vs. Brooke for a match on Raw.
It was announced that Brock Lesnar will face Randy Orton at SummerSlam.
Sami Zayn vs. Chris Jericho
The great Kevin Owens was on commentary since he's facing Zayn at Battleground in two weeks. Jericho controlled much of the match as the heel. Zayn made his usual comeback with a tornado DDT and a dive over the top to the floor. Owens threw his drink in Zayn's face. Zayn responded to that by throwing Jericho into Owens. Back in the ring, Zayn had to deal with Owens again as he knocked him off the apron with a Helluva Kick. Jericho nearly pinned him after that. Jericho set him up for the Walls of Jericho, but Zayn fought out of that with a front cradle for the successful pin after 13 minutes.
Winner by pinfall: Sami Zayn
Analysis: *** A very good match as usual from them. I like the way they built it up the interaction at the end with Owens tossing the drink in Zayn's face. Pure heel move. Then when Zayn threw Jericho into Owens it was great because Owens deserved it. Zayn getting the win works well because he's facing Owens at Battleground while Jericho doesn't have a match at that show yet. The cradle pin is better than the ROLLUP OF DEATH and it puts over the idea of Zayn being a crafty wrestler that finds a way to win against a tough opponent like Jericho.
Post match, Jericho nailed Zayn with a Codebreaker.
With Zayn out in the ring, Owens went back in the ring to beat him up some more and nailed a Popup Powerbomb on him.
Analysis: It was just a way to have the heels get their momentum back after the Zayn win. Basic booking. Looking forward to Zayn vs. Owens at Battleground.
Three Stars of the Show
1. Sami Zayn
2. Chris Jericho
3. Seth Rollins
The Scoreboard
6 out of 10
Last week: 7
2016 Average: 5.9
Last 5 Weeks: 7, 6.5, 6.5, 5, 7
2016 High: 7.5 (March 3)
2016 Low: 4 (January 21)
As of this week, the average Smackdown score is a 5.9 and Raw is 5.67, so Smackdown > Raw so far this year.
Final Thoughts
It gets a 6 out of 10.
This was the second last taped edition of Smackdown. I think WWE is just cruising into the big changes that are set to occur on July 19 with the brand extension.
The matches on the show were fine, but some were repeats of things we've seen plenty. There really was nothing surprising on the show as well. It was basic stuff all show long.
That's all for me. Go Toronto Blue Jays.
John Canton – mrjohncanton@gmail.com
Twitter @johnreport