The John Report: WWE Smackdown Review 06/02/16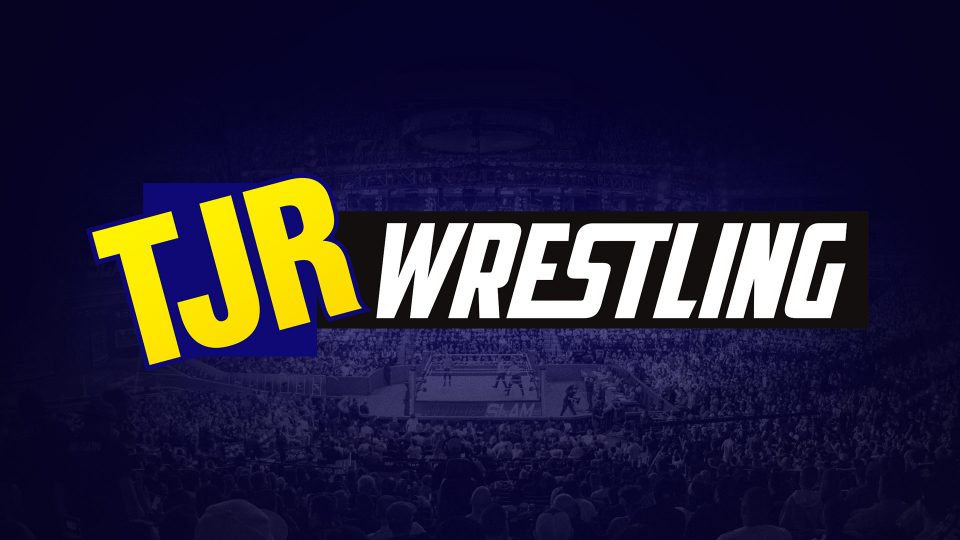 Taped in Rockford, Illinois this is Smackdown for episode #876.
The opening video package focused on the newly evil AJ Styles and The Club attacking John Cena on Raw. Video was great. Here's my Raw review if you missed it.
The New Day start us off in the ring. Big E started his opening with "Awww Smackdown" instead of the city name because I guess WWE thinks Rockford is too small to put over. They didn't show Rockford in the opening graphic either. I notice little things like that.
The trio started by talking about Stephanie almost dancing on Raw and then Smackdown going live on Tuesdays. in July. Kofi Kingston said that The Club dropped a few bodies, but they will never be your WWE tag team champions.
Luke Gallows and Karl Anderson showed up on the stage. Anderson said they (New Day) didn't look like the tag champions on Raw. Gallows said that while New Day is playing the trombone and making up catchphrases, the tag titles will join The Club.
The New Day mocked The Club name with Big E wondering how you join the club and Woods asking if they meet in a treehouse. Kingston wondered if they were an anti-theft device for cars. Big E mocked their bald heads. Kingston invited them to come to the ring to collect their dues. Woods said "they don't want none" to mock AJ's song. Big E and Kingston mentioned AJ Styles, so here he is.
Styles was on the ramp in front of G&A. He said the whole world is talking about The Club and what they did to John Cena. Styles told them it's "our day" and said that the WWE belongs to The Club. Kingston asked Woods to educate them. Woods said they're the WWE World Tag Team champions as they did their gyrations.
Styles said that after ten years, Kofi is still joking around. Styles said Kofi's nothing but a joke. Kingston noted he was a multiple time IC Champion, multiple time US Champion and current as well as multiple time Tag Team Champion. Kingston laughed at him. He ripped on Styles taking over ten years just to make it there. Styles challenged Kingston to a match. Kingston said he's on. New Day did their "New Day rocks" chants to end it.
Analysis: That was a really good opening promo. I liked that the tag team champions showed a lot of confidence in the promo and that G&A also were there to tell them they were going to win the titles. I liked the Kingston/Styles exchange a lot. Now that Styles is a heel, the faces should call him out for taking so long to get to WWE. It's a fresh match for later. Almost every Smackdown opening promo either leads to a match later or right away.
The announce team of Mauro Ranallo, Jerry Lawler and Byron Saxton welcomed us to the show.
Later on Smackdown it's Dean Ambrose & Sami Zayn vs. Kevin Owens & Alberto Del Rio. Becky Lynch was shown walking backstage as was Charlotte in another part of the arena with Dana Brooke.
(Commercial)
The match was made official for later: Styles vs. Kingston.
Becky Lynch vs. Charlotte (w/Dana Brooke)
This is not for Charlotte's Women's Title. Charlotte slammed Lynch off the middle ropes to take control. Lynch hit her with a forearm and then hit a forearm on Brooke while she was on the apron. Charlotte sent Lynch to the floor as the show went to break.
(Commercial)
Back from break, Lynch started the comeback with a leg lariat. Lynch hit a running forearm in the corner, a back kick and an Exploder Suplex gets two. A Bexploder? I think that's what it should be called when she does it. Neckbreaker by Charlotte. She missed the knee drop. Lynch fired back with forearms and an uppercut. Charlotte got a rollup. Lynch came back with a cross armbreaker. Charlotte powered out of that into a Powerbomb for two. Lynch was able to come back with the Disarmer armbar. Brooke crawled into the ring to grab Charlotte and the ref rang the bell for the disqualification finish after nine minutes. Brooke didn't even pull Charlotte out during the match, but the ref rang the bell anyway.
Winner by disqualification: Becky Lynch
Post match, Natalya walked out and went after Brooke with punches. Lynch went after Charlotte. The faces tossed the heels back into the ring. They tried to apply finishing moves, but neither of the faces could put their finishers on. The heels escaped through the crowd.
Analysis: **1/4 The match was pretty good. They've had some better ones, though. As soon as I saw Lynch out there alone it was pretty obvious she was either going to lose because of Brooke or it would be a disqualification. They book the women's division matches so poorly because they repeat the same finishes. Shouldn't Natalya be out there with Lynch based on Lynch helping her on Raw? I guess they're taking their time with it. She only showed up after the disqualification. Anyway, Lynch and Natalya are really good faces, so the feud works. Brooke will improve working with veterans like them.
Dean Ambrose and Sami Zayn were interviewed by Renee Young. Zayn said they worked well as a team even though Ambrose doesn't seem to like Canadians. Ambrose complained about Owens and Jericho (Zayn is also Canadian). Kevin Owens and Alberto Del Rio showed up. Owens said Zayn's hat and jacket make him sick. Plus, he's also sick that Zayn is trying to manipulate Ambrose. Zayn told Del Rio that Owens is the biggest snake in the grass in WWE history. Del Rio told Zayn and Ambrose they won't make it to Money in the Bank after this match. Ambrose wanted a fight right now. The heels left as Owens told Renee he didn't like her necklace.
Analysis: It was a solid promo by four good performers to set up the tag match later. Funny line by Owens at the end telling Young he didn't like her necklace. Of course she's dating Ambrose and they're going to be on Total Divas, so it will be interesting to see if WWE ever acknowledges that at some point.
(Commercial)
The team of Tyler Breeze & Fandango aka Breezango were ringside to watch the next match.
R-Truth did his Golden Truth song as they put the lyrics on the screen. What am I watching? I don't know anymore.
Golden Truth (R-Truth & Goldust) vs. The Dudley Boyz
Here's a match with four guys in their 40s. Truth with an arm drag on Bubba Ray. Double suplex by Golden Truth on Bubba. Crowd didn't seem into this very much as Truth hit a leg drop. D-Von distracted Truth, so Bubba nailed Truth with a boot to the face. D-Von worked over Truth with a spinning back elbow. Leaping leg lariat by Truth knocked down Bubba. Hot tag to Goldust against D-Von. Goldy with clotheslines, then an uppercut punch and a spinebuster. Breeze went on the apron. Truth knocked him off as Breeze crashed into Fandango. D-Von shoved Goldust into Truth and D-Von did…wait for it…you guessed it…the ROLLUP OF DEATH~! for the win after about five minutes.
Winners by pinfall: The Dudley Boyz
Analysis: *1/2 Basic stuff here. Of course the ROLLUP OF DEATH~! was needed to end this match. It continues the story that Golden Truth still can't seem to win a match together. I'm not sure if it's a great strategy to book them as such losers because the crowd is already dead for most of their match. If they win should we celebrate a lot? I don't even know what the point is other than to use them as a veteran face team that puts over others.
Post match, Breeze said the Golden Truth are a team that can't get it done. Fandango said they're the most gorgeous and delicious team in WWE. Fandango said they're Gorgelicious. Breeze said they were a stunning combination. Golden Truth were sad and they bumped knuckles to show they are okay.
Analysis: I like the team of Breeze and Fandango. They have a lot of potential if WWE really wants to get behind them. I'm not sure if WWE will do that, but they are true heels that could be solid if they get a fair shot.
(Commercial)
A video package aired about the low blow feud between Baron Corbin and Dolph Ziggler that may never end.
Renee Young was outside to interview Corbin. It was explained by Corbin that the WWE Universe doesn't deserve his presence. He said something about how the next time he's in an arena he'll end Dolph Ziggler.
Dean Ambrose made his entrance followed by Sami Zayn.
(Commercial)
A reminder of the six men in the Money in the Bank Ladder Match: Del Rio, Owens, Ambrose, Jericho, Zayn & Cesaro. It was originally seven men in the match, but it looks like they have changed it to six guys.
Analysis: My pick is Owens or Ambrose. If Bray Wyatt gets added then he is my pick.
Dean Ambrose & Sami Zayn vs. Kevin Owens & Alberto Del Rio
Owens started with Zayn. Zayn with a flying headscissors. Del Rio tagged in – he was greeted by a leaping side kick by Zayn. Ambrose worked over Del Rio in the corner, hit a forearm smash and an elbow drop. Double team elbow to Del Rio by the faces. Del Rio slipped out of a Zayn suplex attempt to connect on a backstabber on Zayn for two. Owens worked over Zayn a bit. Del Rio with a hard kick to the ribs. Ambrose tagged in, he even blew a kiss to Owens while he was on the apron and gave a bulldog to Del Rio. Ambrose sent Del Rio to the floor with a clothesline and then a suicide dive took out Del Rio on the floor. Owens tripped up Ambrose on the apron and then Owens tossed him into the barricade.
(Commercial)
Back from break, Del Rio hit a punch to the head of Ambrose. Del Rio did a stomp on Ambrose's chest. Owens mocked the dancing of Zayn before kicking Ambrose. That was funny. The heels continued to work over Ambrose as Owens tossed him to the floor. Owens tossed Ambrose into the barricade. Zayn couldn't take it anymore, so he hit a somersault dive over the top to take out the heels. Ambrose bounced off the ropes for the Lunatic Lariat on Owens. The announcers keep trying to say nobody knows what Ambrose might do even though he does the same moves every match like every wrestler. Del Rio cut off the hot tag to Zayn by knocking Zayn off the apron. Ambrose with a neckbreaker on Del Rio. No Zayn to tag in. Del Rio missed an enziguri on Ambrose, who moved, so Del Rio kicked Owens by accident. With Del Rio shocked by what he did, Zayn tagged in and hit the Helluva Kick on Del Rio for the win. The match went 11 minutes.
Winners by pinfall: Dean Ambrose & Sami Zayn
Analysis: *** It was an awesome tag match like they always do. The match on Raw was a lot like this except it was a six man tag that got more time. The quality of work of all four of these guys is very high, so as long as they get more than ten minutes they'll hit that three-star level. We've seen variations of this tag match several times in the last few months since they are upper midcarders. The key moment was Del Rio accidentally hitting Owens with a kick.
Post match, Owens yelled at Del Rio for kicking him while the faces celebrated the win.
Owens went on commentary to say that he's sick of partners costing him matches. He said look at what's going to happen at Money in the Bank. Owens brought out a ladder from under the ring and put it under the briefcase in the ring. Cesaro ran to the ring in his suit. Cesaro hit a springboard uppercut in his suit. His sunglasses didn't even come off! Smooth. Cesaro climbed the ladder and pulled down the briefcase as Ambrose and Zayn looked on.
Analysis: It was done for symbolism. I don't think Cesaro will win Money in the Bank, but I would like it a lot. I just think it will be Owens or Ambrose.
Styles vs. Kingston later.
(Commercial)
The Ravishing Russian Lana was in the ring. She introduced her fiancé, the United States Champion Rusev. His opponent is Jack Swagger.
Analysis: I joked in the Raw Deal that they would do this match soon because they wrestled so many times before, so of course here it is.
Rusev (w/Lana) vs. Jack Swagger
This is not for Rusev's US Title. Rusev attacked Swagger before the bell even rang. Swagger struggled to get back to his feet in the ring, the ref asked if he wanted to have the match and Swagger said yes. Swagger went for the ankle lock, Rusev escaped and Swagger nailed a huge clothesline on the floor. Rusev slowed him down in the ring. Swagger hit two corner clotheslines and did a belly to belly style slam. Swagger: "We the people!" Still pushing that huh? Clothesline by Swagger gets two. Rusev did a back body drop that sent Swagger over the top with Swagger taking the bump onto the top of the steps. Nice bump by Swagger. Made it look good. Back in the ring, Swagger slipped out of the Accolade with the Patriot Lock and Rusev fought it off. Rusev kicked him in the back. Rusev applied the Accolade submission. Swagger tried to fight it, but then he tapped out. It went five minutes.
Winner by submission: Rusev
Analysis: *1/2 It was their usual match except a little shorter than what they were doing two years ago. Swagger got in some offense, but not a lot. I liked the bump into the steps. It was just a basic match.
After the win, Rusev held onto the Accolade. The referee Charles Robinson told him to let go of the hold. Rusev held him in the hold for about 20 seconds. Titus O'Neil's music hit, he ran into the ring and Rusev left the ring.
Analysis: It's a way to put over Rusev as being more aggressive at this point in his career. O'Neil's stepping up to challenge for the US Title although I don't think he's going to win the title.
Styles vs. Kingston later. Raw recap up next.
(Commercial)
Darren Young and Bob Backlund did their split screen segment. Backlund told Young not to run, he should walk. Backlund said he stopped running in 1978 to which Young replied it was way before he was born. Then Backlund claimed to have Young's keys and that it will take him eight hours to walk to the next town. Young just said eight hours in a frustrated way. Backlund: "We're going to make Darren Young great again."
Analysis: Why even recap these segments? Should we pretend like wrestlers don't get rental cars anyway? I don't know. I actually like the pairing of Young with a manager like Backlund, but it's hard to have interest in these segments. I'll care more when they are in a ring.
The Raw recap aired showing the Rollins/Reigns interaction from this week. It wasn't that good, but I am excited about Reigns vs. Rollins for the WWE Title at Money in the Bank.
AJ Styles made his entrance for the main event with Gallows & Anderson by his side. There were boos for him that sounded legit, but on Smackdown you never know. Lawler said Styles is smarter than Cena because of his attack on Raw.
Kofi Kingston made his entrance with Big E and Xavier Woods.
(Commercial)
AJ Styles (w/Luke Gallows & Karl Anderson) vs. Kofi Kingston (w/Big E & Xavier Woods)
They did some fast paced mat wrestling early on. It's awesome to see two great in-ring performers having fun out there. Styles hit two arm drags on Kingston followed by a celebration with his buddies. After a nice exchange, Kingston took down Styles with a hurricanrana. Kingston did a one man unicorn stampede followed by the corner dropkick and Woods playing the trombone. All six guys were in the ring as the show went to a break three minutes into it.
(Commercial)
Kingston hit a back elbow. Styles came back and then Kingston did a drop toe hold. The guys outside the ring were talking trash, so Styles attacked Kingston from behind as he tossed him into the steel post face first. The heel Styles was in control, Kingston hit a jawbreaker and then Styles came back with punches, a back elbow and a clothesline. Kingston came back with a monkey flip out of the corner that sent Styles flying out of the ring. Kingston hit a dropkick, a clotheslines and the boom drop. The crowd chanted "New Day Rocks" as Kingston waited for AJ to get up and Kingston missed a Trouble in Paradise as Styles ducked. Styles hit the Ushigoroshi (thanks Mauro) backbreaker for a two count. Kingston avoided the Styles Clash, then Styles ran the ropes and Kingston nailed a double foot stomp in the air that dropped Styles for a two count. Styles tripped up Kingston on the ropes when Kofi wanted a superplex. Forearm shot by Styles. Woods distracted him by playing the trombone. Kingston avoided a forearm shot and hit the SOS for a two count. Nice nearfall right there. Anderson sent Woods into the steps. Big E sent Gallows into the barricade. Big E tossed Anderson onto the announce table. Gallows came back with a boot to Big E's face. Kingston hit a somersault dive over the top to take out Gallows. As Kingston got back in the ring, Styles nailed a Pele Kick. Styles hit the Styles Clash on Kingston for the pinfall win after 14 minutes.
Winner by pinfall: AJ Styles
Analysis: ***1/2 That was an excellent match with a fast paced finish. Styles is too good to not hit that three-star level when he's getting over ten minutes and Kingston is certainly one of the better in-ring performers in WWE as well. As soon as they made the match it was obvious that Styles was going to win since he just turned heel, but they made a Kingston win seem believable too. The crowd bought the SOS nearfall as proof of that. I like how the ending was a bit cheap with Kingston going after Gallows on the floor, then Styles capitalized on it and hit the two big moves to win the match. That's the way you book a heel. I hope they have more matches because this was a lot of fun.
Styles celebrated the win with his buddies from The Club. They went up the ring to pose while The New Day were in the ring licking their wounds so to speak.
Analysis: I think we can pencil in The Club vs. The New Day in a six man tag match on Raw or Smackdown next week. Just a guess.
Three Stars of the Show
1. AJ Styles
2. Koi Kingston
3. Sami Zayn
The Scoreboard
7 out of 10
Last week: 6
2016 Average: 5.83
Last 5 Weeks: 6, 6.5, 6, 5, 4.5
2016 High: 7.5 (March 3)
2016 Low: 4 (January 21)
As of this week, the average Smackdown score is a 5.83 and Raw is 5.73, so Smackdown > Raw so far this year.
Final Thoughts
I enjoyed this week's show more than normal because of the two above average matches in the middle part of the show and the main event. Plus, the opening promo exchange was better than normal.
There wasn't anything on the show that was that bad although some parts were a bit boring.
The women's match was okay, but that angle felt like such a repeat except with different women in those roles.
While Smackdown is not a must see show due the lack of big angles, it's a solid way to spend two hours watching wrestling. It's about 80 minutes if you record it, so it's really not too bad.
I'm looking forward to the brand extension for when Smackdown matters more than it does now. I'll review it then too.
That's all for me. Have a great weekend.
John Canton – mrjohncanton@gmail.com
Twitter @johnreport