The John Report: WWE Smackdown Review 04/07/16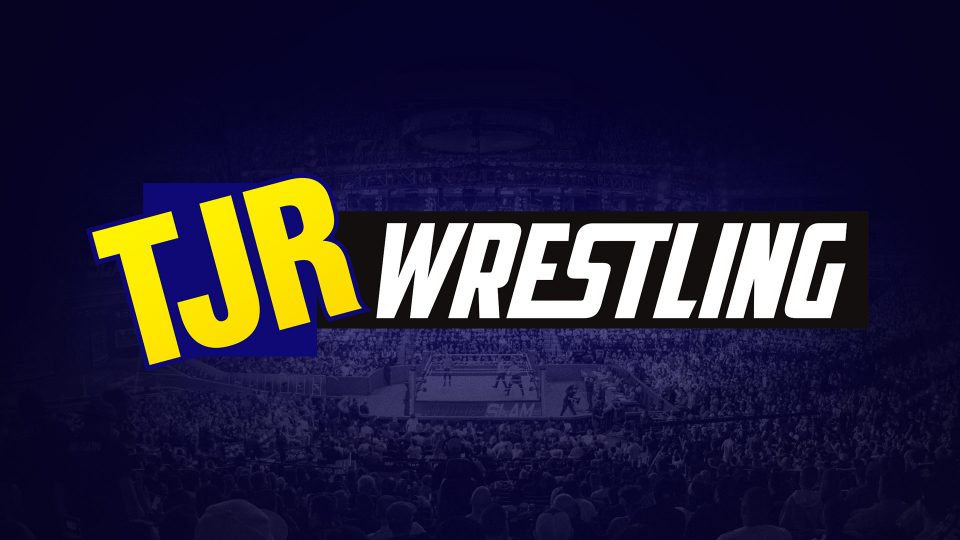 It's been a really busy week of writing for me post WrestleMania. After not writing about Raw and Smackdown last week, I got back to it as well as doing detailed reviews of WrestleMania and NXT Takeover Dallas.
In case you missed anything, here are links to the WrestleMania review, here's a link to the Raw after Mania featuring some NXT performers on the main roster and then there was the NXT Takeover Dallas review that had that incredible Nakamura/Zayn match. What was my star rating for that? You have to click the link to find out. Those are just my written reviews – if you want to hear me talking about the shows with my buddy Rey then check out the TJRWrestling podcast as well. Normally I get to the Smackdown reviews on Friday or Saturday, but this week it's a Sunday since I've been so busy. I should be back to normal next week.
Taped in Houston, Texas this is Smackdown for episode #868.
There was WrestleMania video package with Flo Rida's "My House" song playing. I must have heard that song 489 times in the last month. At least. The Smackdown intro video played after.
Roman Reigns Addresses The WWE Universe
The new WWE World Heavyweight Champion Roman Reigns entered to a mix of cheers and boos. On Smackdown, it's always a guessing game to try to decide what's a legit reaction and what's piped in. The announce team of Mauro Ranallo, Jerry Lawler & Byron Saxton welcomed us to the show.
Reigns said that he fought The Authority at WrestleMania and he won while taking back his WWE World Heavyweight Championship. Reigns said that when you have this, everybody wants it and it's one versus all. Reigns said his new catchphrase: "I'm not a bad guy, I'm not a good guy – I'm THE guy." He said he's gonna do what he has to do and what he'll do next is beat AJ Styles.
Styles made his entrance to a big reaction from the crowd. He got in Roman's face in the middle of the ring. Loud chant for Styles from the crowd. Styles said that Reigns had a heck of a WrestleMania and Styles was there to congratulate him on being the WWE Champion. They shook hands. Styles said he had a heck of a Monday Night Raw as he beat three superstars to become the #1 contender and he's coming after the WWE Title next. Styles spoke about how he's been around the world and he's beaten the best. He said that if he has to beat "The Guy" then so be it.
Reigns told Styles that in order to be The Champ you have to have the championship. Reigns said if Styles wants this, he has to beat The Guy. Didn't Styles just say that 20 seconds ago? There were dueling chants from the crowd. Reigns gave him credit for beating a lot of guys, but he told Styles he's never beaten him and he never will. Reigns tapped him on the shoulder and left. Lawler said that Reigns put Styles in his place. Interesting that heel Lawler is favoring Reigns.
Analysis: The crowd reaction for that segment was really good and it felt genuine instead of the fake noise that we often hear on Smackdown. I like this side of Reigns where he's not out there trying to pander to the crowd. He just said that he's not a good guy or a bad guy, but right now he's the man in WWE. Let people react to him how they want. Putting him up against a popular face like Styles will lead to more boos for Reigns, but that's alright. The match isn't official as the WWE Payback main event on May 1, but that's likely when it will be. I don't expect Styles to win the WWE Title. I think Reigns is going to have a really long title run. At least six months if not more.
A video aired from Raw showing when Vince McMahon let Shane run Raw last Monday. On Raw it's such a huge story yet on Smackdown they don't even bother to mention who is in charge.
The predictable Smackdown main event is Styles & Cesaro vs. Jericho & Owens. I like all four guys a lot, but we just saw them in a four way on Raw.
(Commercial)
This is the debut of The Vaudevillains on the main roster. I'm glad they got their full entrance. It looks like they're working as heels although they've been in both roles in NXT over the last two years. Lawler reacted to them as if he's never seen them before maybe because he never watched NXT.
Lucha Dragons (Kalisto & Sin Cara) vs. The Vaudevillains (Aiden English & Simon Gotch)
Nice double team offense by the Dragons early with a monkey flip into a splash for Kalisto on English. Gotch made a blind tag, which led to a running knee attack on Sin Cara. The Vaudevillains worked over Sin Cara a bit, but then Kalisto got the hot tag with a springboard corkscrew on Gotch. Rolling kick to the head by Kalisto on Gotch gets two. Cara sent English outside the ring and then Cara hit a suicide dive to take out English. Gotch kicked Cara. When Kalisto went for the Salida del Sol, English shoved him down to stop it. Gotch nailed the European uppercut leading to the English neckbreaker for the Whirling Dervish finisher after four minutes of action.
Winners by pinfall: The Vaudevillains
Analysis: ** A solid win by the Vaudevillains over a team that they have faced many times before in NXT. I'm glad that the Vaudevillains are on the main roster because they're a polished act that did well in NXT. Just let them stay true to their characters and they will succeed. As for the Dragons, they really aren't getting pushed as a team that much. Kalisto needs a proper US Title feud soon.
There were photos shown of Zack Ryder winning the IC Title at WrestleMania. He lost it to The Miz on Raw and then later on Smackdown it's Ryder getting his rematch against The Miz.
(Commercial)
The Women's Champion Charlotte was on commentary for the next match with her father Ric Flair sitting beside her. A recap of the new title presentation from Raw was shown with Natalya challenging Charlotte.
Natalya vs. Summer Rae
As Natalya entered, Ranallo noted it was eight years ago this week when Natalya made her debut. Natalya did a slingshot back suplex followed by a running dropkick. Summer ended up kicking Natalya out of the ring. Summer with a suplex outside the ring while Charlotte mentioned her history with Summer as Beautiful Fierce Females (BFF) in NXT. In the ring, Summer kicked Natalya in the back. Spinning back kick by Summer gets two. It's smart of Summer to do kicks since she's got long legs, but she overreacts to things too much. Natalya blocked a kick, tripped her up and applied a Sharpshooter. Natalya stared at Charlotte as Summer tapped out to give Natalya the win after about three minutes.
Winner by submission: Natalya
Post match, Natalya stared at Charlotte. Nothing physical happened.
Analysis: *1/2 A solid win to put over Natalya, who needed the win since she's likely facing Charlotte for the title at Payback on May 1. The match was mostly about Summer on offense with Natalya making the comeback for the clean win. I don't expect a title change at Payback, but I'd love it because Natalya deserves another title run at some point. It's been over five years since she last had a title.
Up next a look at AJ Styles' win on Raw.
(Commercial)
A recap aired of Raw's main story with Styles winning a four way to become #1 contender to the WWE Title.
Zack Ryder made his entrance for the IC Title match.
(Commercial)
Maryse made her entrance on the stage. In case you haven't read yet, Maryse is back in WWE full time. She's also a part of the Total Divas show. She married The Miz a couple of years ago.
Maryse mentioned her name to the fans, but said we should already know that. She said that she's living proof that behind every great man there's a great woman and there's no greater man than her husband. She introduced The Miz.
Analysis: It's great that she is back. One of the best looking women in WWE history. She'll add a lot to The Miz's act because he can get cheap wins because of her. I'm not sure if she'll wrestle that much, but she was solid in the ring.
Intercontinental Title: The Miz (w/Maryse) vs. Zack Ryder
Ryder got a rollup and then a flapjack. Slingshot into a cross body cover for Ryder gets two. The shots of Maryse at ringside will make me enjoy Miz matches a lot more now. Ryder sent Miz to the floor and then nailed a dropkick off the apron that sent Miz into the barricade. Ryder got a two count as the show went to break.
(Commercial)
Back from break, Miz yanked Ryder off the ropes. Ryder with a jawbreaker, but Miz came back with his backbreaker/neckbreaker combo for two. Chinlock city by Miz. Ryder nailed a neckbreaker to get some momentum. Ryder nailed a couple of clotheslines, then he jumped off the middle rope and Miz turned it into a sitout Powerbomb for two. Ryder got his knees up to prevent an attack. Snap DDT by Ryder gets two. Ryder with a facebuster and then a final cut like move for a two count. Hey look there's Maryse looking hot. Thanks camera man. Ryder with a dropkick followed by the Broski Boot outside the ring. Back in the ring, Ryder hit a flying elbow drop for two. Ryder was stomping away on Miz in the corner. On the other side of the ring, Maryse took off the bottom turnbuckle pad. Ryder was distracted by that, the ref yelled at her and Miz hit a thumb to the eye (ref didn't see it) leading to the Skull Crushing Finale for the win after 12 minutes of action.
Winner by pinfall: The Miz
Analysis: **3/4 A pretty good match for the IC Title. Another cheap win for Miz. The match was competitive from the start with good intensity shown by both guys. It feels like this is the end of Ryder's brief moment in the IC Title picture because he won the title on Sunday, lost it the next day and lost the rematch that was taped the day after. There are plenty of other faces that Miz could feud with although they could keep Ryder in the picture if they want too. As I said earlier, Maryse is a good addition to The Miz's act. He's the kind of heel that benefits from having an interfering manager that happens to be his wife.
Main event tag match coming up.
(Commercial)
More images were shown from WrestleMania.
The Social Outcasts foursome of Heath Slater, Bo Dallas, Adam Rose & Curtis Axel were ringside. They said one of them has to face Apollo Crews. They did a rock, paper, scissors game. Axel had paper, but then he turned it into an ax by saying the ax always wins. Okay then.
Apollo Crews vs. Curtis Axel (w/Heath Slater, Bo Dallas & Adam Rose)
This is the Smackdown debut of Crews after his first Raw match this past Monday. Axel bailed to the floor and celebrated with his buddies after it. Crews punched him to send him out of the ring again. The other Outcasts distracted Crews, so Axel got a clothesline to get advantage. Crews with a dropkick, leaping clothesline and a standing moonsault gets two. Crews tossed Axel into Slater while he was on the apron. Crews nailed a kick to the hit followed by a Spinout Powerbomb for the win. It went a little over two minutes. The announcers mentioned "cruise control" so maybe they're going to call the finish Crews Control.
Winner by pinfall: Apollo Crews
Analysis: *1/2 A quick match to put over Crews. It's not like the Social Outcasts are there to win matches. They're there to put people over, so that's what Axel did. Crews was impressive with his offense like usual. I'm hoping that they do something to give him a character that stands out. He did well in NXT, but it's not like he had memorable promos or feuds there. The potential is obviously there, though.
Later on Smackdown, Dean Ambrose is there after not being on Raw.
(Commercial)
The commercial for Dolph Ziggler's movie with Kane called Countdown isn't that bad. Looks like a solid action flick that's a bit cheesy too.
The announcers recapped the battle royal at WrestleMania that was won by Baron Corbin. Then it showed Corbin having a brawl with Ziggler on Raw, which is likely going to lead to a PPV match for them although that wasn't announced yet obviously.
Corbin was interviewed backstage by Rich Brennan by the Andre the Giant battle royal trophy. Corbin told him to save his questions. He said he's had two matches in WWE, he's won a trophy and beat up Dolph Ziggler. He said the end of days are already here.
Analysis: Very quick promo. Keep it simple. Nothing wrong with that.
More WrestleMania images this time showing the Women's Title match at WrestleMania. Do they have to play the Flo Rida song so much? Move on, dudes.
Becky Lynch – with a shiner on her left eye – was interviewed by the lovely Renee Young. She spoke about how Sunday was the most brutal match of her life and she gave it all. She said she'll never lose her passion. She spoke about the new Women's Championship is about heart, passion and the fight to be the best. Lynch promised that she'll be back in the title picture and she owes Charlotte for the eye. Emma showed up to say that she liked what Charlotte did to her. Lynch said they go way back with Emma saying she made it to WWE (main roster) first. Yeah that comedy gimmick teaming with Santino was a huge hit! (Now that's sarcasm.) Emma complained about how Lynch has had so many opportunities while Emma was sent to the back of the line where Lynch belongs. Lynch threatened her, so Emma said she'll keep an eye out – an insult because of Lynch's eye injury.
Analysis: It looks like that's the start of a women's feud that won't involve the Women's Title. Note I almost wrote "Divas Title" out of habit, but I'm happy to correct it to the Women's Title because it's a better name as well as a better looking title.
Dean Ambrose made his entrance.
(Commercial)
A promo aired for Primo & Epico talking about how great Puerto Rico is. They should also mention how stupid matadores are. Maybe next time.
Dean Ambrose vs. Tyler Breeze
Ambrose stomped away on Breeze followed by some chops. Ambrose with a forearm smash. Breeze nailed a kick to the head. Ambrose avoided a corner charge, hit the bounce off the ropes clothesline and then he hit the Dirty Deeds for the win in just over one minute of action.
Winner by pinfall: Dean Ambrose
Analysis: * It was just a short match to put over Ambrose after he lost at WrestleMania. Breeze hasn't won a televised match this year. He should be used better, but that's a problem with WWE today because they have so much talent that are never going to get a chance to show what they can do.
Chris Jericho made his entrance as Ambrose was going up the ramp. Ambrose stared at him while Jericho just smirked as he walked down to the ring.
Analysis: They were rumored to have a match at WrestleMania until Ambrose got moved to the Lesnar match. It looks like they'll have that feud post WrestleMania. I assume it will lead to Ambrose beating Jericho. That should provide some pretty good matches.
(Commercial)
Goldust was shown in the locker room talking on a phone. R-Truth was there as if he was directing something. Truth said they're in Los Angeles on Raw this Monday and he told Goldust he can get him an audition on Monday. Truth said "see ya in LA, partner." Goldust said he's not his partner.
Analysis: It's been something like three months of these guys doing vignettes. It's the story that will never end apparently.
The introductions aired for Kevin Owens, Cesaro with the suit removal entrance and AJ Styles.
Kevin Owens & Chris Jericho vs. Cesaro & AJ Styles
Styles nailed a dropkick on Jericho early on. Cesaro nailed an uppercut on Jericho, then a double foot stomp and Styles tagged in to hit a knee drop on Jericho. Jericho went out of the ring to complain about things and there's our commercial.
(Commercial)
Owens tagged in, but Cesaro nailed him with a forearm. Cesaro nailed running uppercuts on both Jericho and Owens. The uppercut train was kicking ass. Cesaro went for the sing on Owens, but that didn't work and Jericho clotheslined Cesaro outside the ring. Owens sent Cesaro into the announce table at ringside. Jericho with a slingshot press onto Cesaro. Owens taunted Styles as the heels isolated Cesaro in their corner with Owens hitting a clothesline on Cesaro. Jericho with a suplex on Cesaro followed by the cocky pin. Then a submission hold with Jericho busting out his "ask him" line. Love that. Cesaro tossed Jericho up into the air and hit an uppercut. Cesaro sent Jericho outside the ring, which led to Jericho tripping up Styles on the apron. Cesaro couldn't make the tag. Owens tagged in and missed a cannonball. Styles got the hot tag against Owens.
Styles with a clothesline on Owens followed by a forearm smash. Corner clothesline by Styles, he took out Jericho and then a sitout facebuster by Styles on Owens gets two. Styles missed a springboard moonsault as Owens capitalized with a superkick for two. Styles came back with a Pele Kick. When Styles went for a springboard attack, Jericho shoved him off the top rope as Owens capitalized with a two count. Pumphandle into a slam for Owens gets two as Cesaro made the save. Cesaro gave Jericho a clothesline outside the ring. Cesaro with an uppercut on Jericho outside the ring. Sami Zayn made his way down to ringside to try to get after Owens. Guys like Billy Kidman, Jamie Noble and Mike Rotunda (IRS) were there to stop him. With Owens distracted, Styles got a ROLLUP OF DEATH~! for the win after 13 minutes.
Winners by pinfall: AJ Styles & Cesaro
Analysis: ***1/4 Really well done as expected from these guys. A very competitive tag match between four of the best performers in-ring performers in WWE. There was no ROLLUP OF DEATH~! finish on Raw this week, but there it is in the main event of Smackdown. I don't think we can get through a week of WWE TV without it. I loved seeing Jericho and Owens as a team because they are true heels that don't want to be cheered at all. They just want to generate heat. Styles and Cesaro are awesome together too.
Post match, Owens went after Zayn, who had tape on his left arm selling injuries from Raw. Owens won that battle by sending Zayn shoulder first into the steps at ringside. The officials were able to pull Owens back as the show came to an end. There was no focus on Styles post match. It was all about Owens and Zayn.
Analysis: The Owens/Zayn feud is one of the best things in WWE right now. They have done a good job of setting it up by telling the story of them as best friends that became rivals. It's going to be one of the better feuds post WrestleMania, that's for sure. I'm looking forward to their matches on PPV because they should be outstanding. At first I was upset that Owens lost the IC Title, but I can see why WWE did it because his feud with Zayn doesn't really need the title involved.
Three Stars of the Show
1. AJ Styles
2. Cesaro
3. (tie) Kevin Owens
3. (tie) Chris Jericho
The Scoreboard
5.5 out of 10
Last week: (No review)
2016 Average: 5.91
Last 5 Weeks: 5, 6, 7.5, 4.5, 6
2016 High: 7.5 (Mar. 3)
2016 Low: 4 (Jan. 21)
Final Thoughts
It gets a 5.5 out of 10 from me. A little lower than my yearly average.
The IC Title match and the tag match were the only two matches that really stood out to me. Everything else was either really short or felt rushed.
Check out the main event if you missed it because I enjoyed it a lot. However, if you know how WWE operates you know they'll probably do the same match on Raw next week too. That's just how they are.
That's all for this week. Back next week for Raw.
John Canton –mrjohncanton@gmail.com
Twitter@johnreport