The John Report: WWE Smackdown Review 03/24/16 (Abbreviated Version)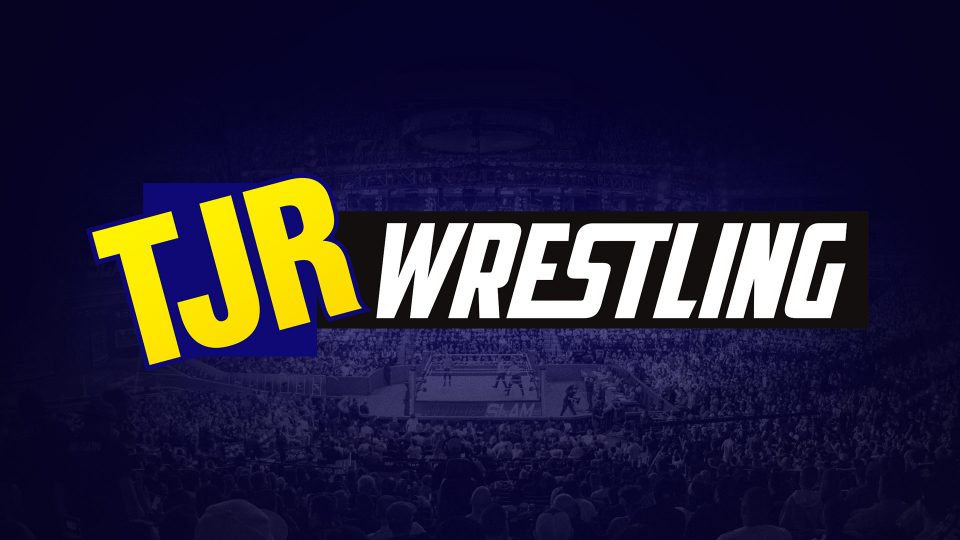 This is going to be a brief Smackdown review because things are extremely busy for me over the next week or so. I'm heading to Texas next Tuesday for WrestleMania festivities. As a result, there are lot of things to get done and I just need a writing break. I just don't have the desire to sit through Smackdown and write a detailed review. What I'll do is just put the match results down, talk a bit about the end of the show and that's it. No star ratings, stars of the night or score. I won't be able to review next week's Smackdown either, but I'll be able to cover Raw as usual.
This week's Smackdown took place in Boston. A match actually started the show off instead of a promo, so that's nice.
Match #1: Sasha Banks defeated Charlotte by pinfall.
It was a short match that got about five minutes. I'm not sure if it's that wise to have Charlotte lose such a short match like that, but it's not really going to hurt her that much. It would be a surprise if she left WrestleMania still as the Divas Champion anyway.
Match #2: Sheamus defeated Kofi Kingston by pinfall.
They went around 11 minutes with Sheamus getting the win via Brogue Kick after a distraction from King Barrett. Just a way to give the League of Nations foursome some momentum going into WrestleMania. Basic stuff.
Match #3: The Usos defeated The Ascension by pinfall.
It was done in under two minutes. A squash match basically.
Match #4: Sami Zayn & Dolph Ziggler defeated Kevin Owens & The Miz by pinfall.
Like he has done before, Owens tried to walk out on his partner. It was longest match on the show at 13 minutes. He was stopped by Zack Ryder, Stardust & Sin Cara – who are in the IC Title Ladder Match at WrestleMania along with the rest of these guys. Miz ended up getting pinned by Zayn. Post match, everybody was in the ring and Zack Ryder was the last man standing as a way to get him looking strong going into WrestleMania.
Match #5: Bubba Ray Dudley defeated Roman Reigns by disqualification.
They worked for about two minutes with Reigns getting disqualified due to slamming Bubba's head into the announce table repeatedly. After losing the match, Reigns cleaned house on both Dudleys to end the segment.
Match #6: AJ Styles defeated Tyler Breeze by pinfall.
It was a two minute match that Styles won clean. No sign of Jericho to accept AJ's WrestleMania match challenge. They probably should have got that out of the way here. Guess it will be on Raw.
Main Event Promo Time With Brock Lesnar and Paul Heyman
Brock Lesnar was in the ring with his advocate Paul Heyman. They called out Dean Ambrose, but instead it was the Wyatt Family trio of Bray Wyatt, Erick Rowan & Braun Strowman – no Luke Harper due to a knee injury. Dean Ambrose ran out to attack the Wyatt Family members. Lesnar nailed suplexes on Rowan and Strowman. Then he crushed Ambrose with a clothesline and kendo stick shots to the back. Lesnar hit a F5 on Ambrose. Smackdown ended with Lesnar standing tall. That kind of ending isn't a surprise while also making me think the Wyatt Family may get involved in the Lesnar match at WrestleMania. They could attack him leading to Ambrose getting the win while Lesnar faces the Wyatt Family later in the year. It's definitely a possibility.
Final Thoughts
It was an average show. I'm not going to put in my usual stuff at the bottom, but I'll call it a 5 out of 10 and leave it at that.
Like I said at the top, I should be able to do a live Raw Deal on Monday, so I'll be back for that. There won't be a Smackdown review next week, but there will definitely be a WrestleMania preview up towards the end of next week. Thanks for reading.
John Canton –mrjohncanton@gmail.com
Twitter@johnreport