The John Report: WWE Smackdown Review 03/03/16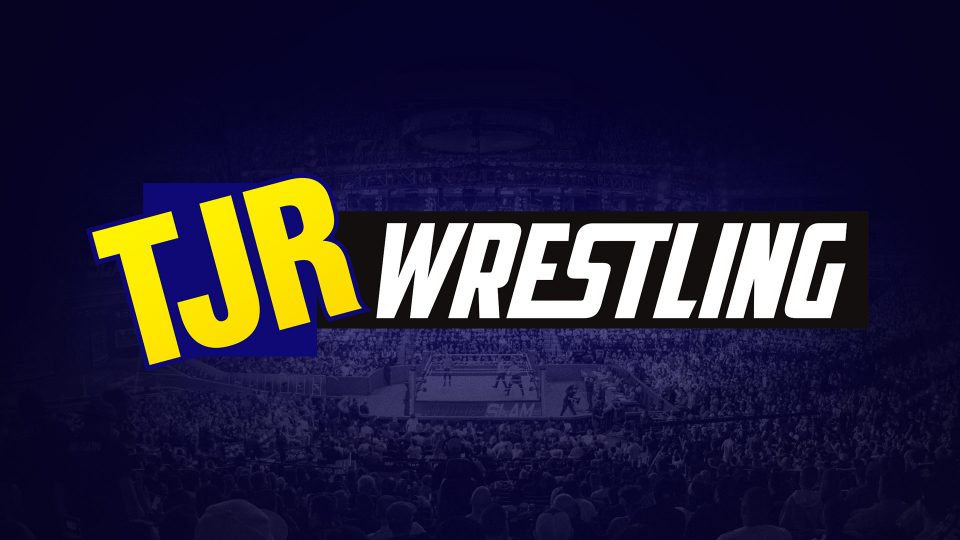 Taped in Atlanta, Georgia this is Smackdown for episode #863.
There was a video package showing the highlights of Raw with Triple H agreeing to a WWE Title defense against Dean Ambrose and Ambrose taking another beating to end the show. Here's my Raw Deal review column in case you missed anything on there.
Dean Ambrose made his entrance for a promo. The announce team of Mauro Ranallo, Jerry Lawler & Byron Saxton welcomed us to the show.
Ambrose grabbed a chair to sit on in the ring because he said he had bruises all over his body. Way to sell it! He says he's not the kind of guy that sets goals. He likes to live life in front of his face, but sometimes it doesn't work well because a guy like Brock Lesnar sends him through a windshield. Ambrose talked about how Triple H said nobody stands up to The Authority, so then Ambrose's five second plan turns into something good because on March 12 on WWE Network he gets a shot at the WWE Championship. He said if things work out he'll defend the WWE Title at WrestleMania (he pointed to the WM sign). He talked about how he's throwing a wrench into everybody's WrestleMania plans. Then he wondered: If Ambrose is the champion on April 3 does he defend against Roman Reigns, but on the other hand he really wants another piece of Brock Lesnar. On the other hand, Triple H might invoke some rematch clause. He kept on going over scenarios while suggesting they just drop them in a cage to let them fight. There were some cheers from the fans, but you could tell there was some fake stuff.
The Intercontinental Champion Kevin Owens showed up on the ramp as Ambrose turned his chair to face him. Owens wondered why Ambrose was out there spewing this crap. Owens summarized the beatings that Ambrose received at the hands of Lesnar and then Triple H. Owens said that he's the Intercontinental Champion and he doesn't even have a credible contender for WrestleMania.
Ambrose suggested that Owens should be nicer to people or be more proactive. Owens said he didn't need advice from Ambrose. He called Ambrose everything that's wrong with WWE. He shoved Ambrose as Ambrose winced in pain. Owens called him a broken man. He went for an attack, Ambrose avoided it and hit a chair to the back. Owens rolled out to the floor. Ambrose wanted a match with Owens right now. Owens left.
Analysis: Good promo by Ambrose to start the show. His character is in a zone right now because he's popular as anybody in WWE. He's got feuds with Brock Lesnar and Triple H, plus the rivalry with Owens was pretty hot in the last few months. Regarding the Owens interaction, that's a typical start to the show where they have a promo to set things up for a match that takes place either right away or later in the show.
Later on Smackdown it's Sasha Banks vs. Becky Lynch again while The Usos take on Sheamus & Rusev.
(Commercial)
The Usos vs. League of Nations Members Sheamus & Rusev (w/King Barrett & Alberto Del Rio)
The Usos were aggressive early on, but Sheamus nailed a huge forearm on Jey to knock him down. Lawler was calling the League of Nations "dominant" which is pretty funny considering they have lost so many matches in the last few months, but lately they have been booked stronger. With Jey on the apron, he was trying to get the advantage and then Rusev nailed a dropkick on him. Sheamus tossed Jey into the barricade, so it's time for a break.
(Commercial)
Suplex by Sheamus on Jey as the show returned from break. Sheamus nailed his forearm shots to Jey's chest and Rusev tagged in with a running splash. After some trash talking from Rusev, Jey came back with a DDT. Hot tag to Jimmy against Sheamus with some kicks, punches and a Samoan Drop. Running butt splash in the corner by Jimmy. To be honest I wrote that before he did it because I've seen the sequence so many times. Jimmy ducked a Rusev attack. Jey nailed a dive over the top to take out Barrett and Del Rio. Rusev nailed a kick to Jey. Jimmy saw it, so he took out Rusev with a dive. Sheamus ran into a Jimmy superkick outside the ring. Superkick by Jimmy, this time for Barrett. Jimmy went for a splash, Sheamus got the knees up and Sheamus nailed a Brogue Kick for the win after 10 minutes.
Winners by pinfall: Sheamus & Rusev
After the win, Lawler said he hasn't seen a team as dominant as the League of Nations right now. Is he overdoing it? Yes, but that's the job of the heel announcer. Saxton kept talking about dominance, so they must have been told to say that word a lot.
Analysis: **1/2 A solid tag match with a predictable finish since WWE is focused on making people think the League of Nations are a great team. The Usos seem like they have a lot of matches of late to the New Day, Dudleys and now Sheamus/Rusev, so either it's leading to a tag title win by the Usos soon or WWE just figures they need to book them to lose to book the heel teams stronger. It served its purpose in terms of getting the LON over as a more dangerous team.
The Dudley Boyz entered the ring with a table against The Usos. D-Von tossed Jey into the turnbuckle. Bubba set up a table despite their "no more tables" mantra. Bubba to Jimmy: "Remember when we said don't take this personally? We lied." Then Bubba hit a boot to Jimmy. D-Von did some trash talk too ("thou shalt not mess with the Dudley Boyz") and then kicked over the table.
Analysis: This has been a good storyline. It's fine that it doesn't involve the tag titles right now. It's about telling a story and building up teams. They need more of this.
A replay of Stephanie McMahon's promo from Raw was shown. This Monday on Raw, Shane McMahon returns.
Dolph Ziggler entered for a match.
(Commercial)
TJRWrestling Shirts Available Now! We have released our first ever TJRWrestling shirts at Prowrestlingtees.com/tjrwrestling so if you want to support our site or this column, go get a shirt now! Use that PWT link to check it out to see what's available. They are only $19.99 and they ship worldwide. Get a new shirt now!
They showed Ziggler meeting fans at Cricket Wireless, which is a sponsor of the company. Some fans got free tickets to be at the show.
Dolph Ziggler vs. The Miz
This is a rematch from Raw when The Miz beat Ziggler in about one minute. The Miz was aggressive early on with some kicks. He went for a corner charge, Ziggler caught him in a back slide and that was enough for the win after one minute.
Winner by pinfall: Dolph Ziggler
Analysis: 1/2* There's the win for Ziggler for the 50/50 booking where Ziggler gets the win after losing to Miz on Monday. The rumor is they are going to be a part of some multi-man match at WrestleMania. Whether it's for the US Title or IC Title, we don't know yet.
They showed R-Truth at catering. Goldust was sitting alone, so R-Truth went up to him calling him "Dusta Rhymes." Truth said he was harsh on Monday. He regrets some things he regrets. Goldust said he didn't get to say anything. Goldust said he's not a joke and doesn't need his pity. Truth said he sees his vision. Then Truth said they should be tag team partners. Goldust told him he's not an idiot and not his play thing. Goldust slammed his own food in his face. Then he left angrily while Truth was confused.
Analysis: It's been over two months of these vignettes. I like both guys and the idea of the team. They're taking their time with it. It should lead to them forming a team permanently very soon, which is fine with me.
Becky Lynch entered for another match against Sasha Banks.
(Commercial)
Sasha Banks made her entrance. Since Banks and Lynch wrestled to a draw on Monday, they're doing the match again.
Number One Contender For Divas Title: Sasha Banks vs. Becky Lynch
It was a very even match early on with each woman getting in some basic offense, but neither one getting a big advantage. There were mixed chants from the crowd with each woman getting some support from the crowd. They each got some rollups and they did a dropkick at the same time with neither woman connecting. Charlotte's music hit as the Divas Champion walked to ringside with her father.
Analysis: I'm not a huge fan of the music of somebody else playing during a match. You can still have somebody walk out without the music playing. I know it may not seem like a big deal to WWE, but it takes the focus away from the match too much.
(Commercial)
Banks was in control after the break, Lynch made a comeback with a Lassplex for a two count. Lynch missed a legdrop, so Banks nailed a double knee attack for two. Banks applied a chinlock that wasn't quit the Banks Statement as Lynch fought it off and got to the ropes. Banks with a running double knee attack in the corner gets two. Nice uppercut shot by Lynch. She needs to use that more often because not women in WWE are doing that. Lynch nailed a dropkick to send Banks out of the ring. They did a double clothesline spot outside the ring, right in front of Charlotte. Flair started dancing around them while yelling "WOO" at them. Both women stared at Flair, so Charlotte attacked both women from behind at the same time.
Match Result: Double disqualification due to Charlotte
Post match, Charlotte nailed both women with punches. Charlotte slammed Lynch into the barricade at ringside and then hit an exploder suplex on Banks. Charlotte's music played as both women were down outside the ring.
Analysis: **1/2 A typical good match between these two. It was hard getting into it as much as some of their other matches because I had a feeling (without looking at spoilers) that they weren't going to get a clean finish. This is typical WWE booking where they have two faces in a match and the champion attacks both because the champion thinks that they won't have a match. When the New Day did it to the Lucha Dragons and Usos before TLC it led to a three-way match there. It's the same thing in this case. WWE doesn't think fans remember when they repeat storylines, but we do.
Ambrose vs. Owens is official. Undertaker return to Raw is up next.
(Commercial)
A replay aired of the divas match with Charlotte attacking both women for the DQ finish.
Charlotte was backstage with Ric Flair. Renee Young showed up to interview her. Renee said that Ric intentionally got involved. Charlotte said that neither diva deserved to get a title shot. Charlotte said that she's beaten Becky twice and Sasha hasn't beat her (actually Sasha beat her in NXT if we want to go there). Renee informed Charlotte that she was told that Charlotte will face both Banks and Lynch in a triple threat match at WrestleMania. Charlotte and Ric had nothing to say as they left.
Analysis: There's the big announcement we have been waiting for weeks. They do it in a backstage skit? Lame. They should have had Stephanie McMahon or Triple H on the stage to announce the match. Maybe Stephanie wasn't there. Have Hunter do it. Doing it backstage doesn't make it that big of a deal. It's a minor gripe, but if you want the women to appear to be big stars then treat them that way. It's not like the main male matches at WrestleMania are announced in a backstage setting. Do it in the arena.
There was a replay of The Undertaker's very quick promo on Raw with Vince McMahon. At WrestleMania it's Shane McMahon vs. The Undertaker in a Hell in a Cell match and we will hear from Shane on Raw.
The New Day entered for some fun.
(Commercial)
This Monday on Raw it's The New Day defending the Tag Team Titles against AJ Styles and Chris Jericho. Don't expect a title change.
The New Day trio did a pre-match promo. Xavier Woods mocked the League of Booty (Nations) for actually winning a match while also mentioning that Y2AJ (Jericho/Styles) somehow obtained a title match. Kofi Kingston talked about how miracles happen every day such as the sun or the moon. Even Jello! Big E said it's simple to make Jello, but Kofi cut him off. Big E said that Xavier Woods becoming a success is a miracle even though he's from Hotlanta, which is short for Hot Garbage Lanta or Trashlanta. Woods said it was hard because this place sucks, but he did it. That was funny. Woods said they'll still be the tag team champions because New Day rocks.
Analysis: I'm glad they are staying heel despite the issues with the League of Nations. They're better long term in this role. WWE just has to keep getting them face teams to feud with. At WrestleMania it should be fine if it's a multi-team tag match.
AJ Styles vs. Kofi Kingston (w/Big E & Xavier Woods)
No Jericho due to promotional work he has to do according to the announcers. First time ever doing Styles vs. Kingston. Styles nailed a dropkick early on. Woods blew the trombone, Styles went to grab in, Kingston grabbed Styles, Styles broke free of that and Styles nailed a cross body press over the top on Woods. Kingston nailed a dropkick on Styles out of the ring as the show went to break.
(Commercial)
Kingston was in control as they returned from break. Kingston nailed his solo unicorn stampede, so Woods blew on the trombone to annoy the crowd. Styles with a jawbreaker, but Kingston tripped him up again. Back body drop by Styles. Styles nailed a huge lariat in the corner followed by a backbreaker variation for a two count. Kingston nailed a spinning heel kick followed by the SOS for a two count. Kingston missed with Trouble in Paradise and Styles came back with a Pele Kick. Great spot. Back body drop by Kingston that sent Styles over the top to the floor. The ref caught Woods and Big E trying to cheat, so he sent them to the back. Kingston argued with the ref, then he turned around and Styles nailed a springboard forearm shot leading to the pinfall win after 11 minutes. Styles was on Twitter saying he is looking for a name for that move.
Winner by pinfall: AJ Styles
Post match, Woods and Big E tried to attack, but Styles managed to escape up the ramp.
Analysis: *** A really fun match by two of the best in-ring performers in WWE. Give Styles over ten minutes and he'll get over three stars every time. He does all the little things right. I liked seeing him get the win with the forearm smash also. That's an impressive looking move that is believable as a finisher. Kingston did a great job of being in the right place at the right time. He's underrated. As for Monday, I think Styles/Jericho will lose, Jericho turns heel and that leads to a fourth Styles/Jericho match this time at WrestleMania.
Announced for WWE Roadblock is Brock Lesnar vs. Bray Wyatt next Saturday on WWE Network.
Bray Wyatt did a backstage promo in his backstage lair. He said that Lesnar has conquered them all and strikes fear in other men. Wyatt said that he's more than just a man. Where he comes from, beasts bow to him – so will he (Lesnar). "Run."
Analysis: The Wyatt Family had so much momentum a few months ago. They don't really have that momentum anymore. Lesnar's going to beat Bray, which won't help Bray much. I'm not sure if Bray will have a WrestleMania match or if he'll be tossed into the battle royal with the others that don't have a match.
Ambrose vs. Owens up next.
(Commercial)
They mentioned The Fabulous Freebirds as the next inductees in the WWE Hall of Fame. No video package for them like The Godfather. Sting is the only other inductee announced.
Kevin Owens vs. Dean Ambrose
This is not for KO's IC Title. They wrestled for a couple of minutes with neither man really getting the advantage. Ambrose wanted Dirty Deeds, Owens slipped out to the floor and they went to break.
(Commercial)
Back from break, Ambrose couldn't hook Dirty Deeds again so Owens drove him to the turnbuckle and then nailed a senton splash. Owens did a good job of working on the ribs of Ambrose. Lawler kept calling Ambrose an idiot that antagonizes Lesnar, Triple H and now Owens. Owens avoided an attack by sending Ambrose to the floor. Owens with a running senton splash. Ambrose got back into the ring, so Owens sent him back out and tossed Ambrose into the barricade. Owens yelled at Ranallo. Ambrose came back with his bounce back clothesline outside the ring. Back elbow by Ambrose and then he avoided a charge that sent Owens shoulder first into the turnbuckle. Ambrose connected with a forearm and he couldn't nail a bulldog, but Owens missed an attack that sent Owens outside the ring. Ambrose nailed a suicide dive to take out Owens outside the ring. The announcers did a good job of putting over Ambrose being nuts by taking a risk like that. Back in the ring, Owens tripped up Ambrose on the top rope and then hit a cannonball attack in the corner for two. Owens ripped off the bandages on Ambrose's ribs, then Ambrose fought back with punches and nailed a flying elbow attack off the top for two. Owens caught Ambrose out of the ring. Owens drove Ambrose back first into the ring apron. Owens cleared off the announce table even though Ambrose was in the ring. Owens went for a Popup Powerbomb, Ambrose countered with a hurricanrana, Owens nailed a superkick and Ambrose got his knees up to counter the senton splash. Ambrose nailed a boot to the gut followed by the Dirty Deeds for the win after 15 minutes.
Winner by pinfall: Dean Ambrose
Ambrose looked exhausted, but happy about the win. Ranallo was yelling about the will, the skill and the heart of Ambrose. They showed replays of the big moments.
Analysis: ***1/2 Wow! What a great finish to that match! An excellent television main event from two guys who know what they are doing out there. They've wrestled many times in the last few months, mostly for Ambrose's IC Title. Ambrose getting the clean win was pretty obvious considering he's getting the WWE Title match next Saturday. Owens losing bothers me a bit because he's a champion that could use more wins, but with the way WWE books these things you just knew that Ambrose was going to win the match. I liked the story with Ambrose selling all match long due to the punishment he's felt in the last couple of weeks.
Post match, Ambrose looked up at the WrestleMania sign to end the show.
Three Stars of the Show
1. Dean Ambrose
2. Kevin Owens
3. AJ Styles
The Scoreboard
7.5 out of 10
Last week: 4.5
Average: 6
Last 5 Weeks: 4.5, 6, 6.5, 7, 5.5
2016 High: 7.5 (Mar. 3)
2016 Low: 4 (Jan. 21)
Final Thoughts
It gets a 7.5 out of 10 from me. That's my highest score for any Raw or Smackdown in 2016.
Another very good episode of Smackdown. Was there anything that was absolutely must see? No, not really. However, the matches in hour two were fantastic with a great main event, a solid Kingston/Styles match and the divas match was pretty good too even though it was predictable.
The announcers were awesome all show long. While there is some bickering between them, it's not annoying like it is on Raw. Ranallo showed a lot of emotion while calling that main event match and putting over the heart of Ambrose. Lawler is really good as the heel that insults the faces. That's his best role by far. Saxton was fine as the face analyst.
Smackdown remains a solid wrestling show that has been better than Raw in 2016. With that said, neither show is that great or something that you should go out of your way to see. Raw is the one with the bigger moments, of course. Smackdown has had some awesome matches including this week's main event.
I'll be back on Monday for a live Raw Deal on TJRWrestling.net and posted on Tuesday on other sites. Have a great weekend.
John Canton –mrjohncanton@gmail.com
Twitter@johnreport