The John Report: WWE Smackdown Review 02/11/16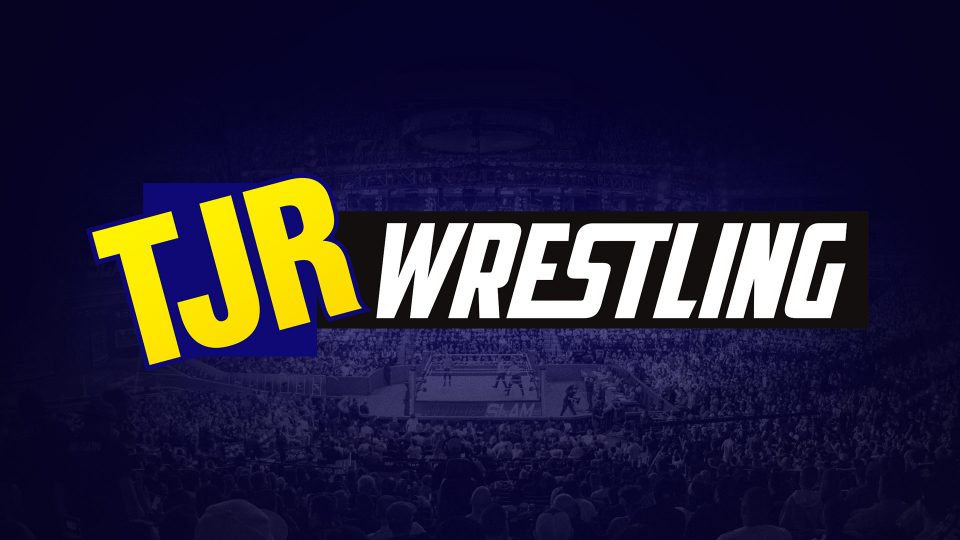 Taped in Portland, Oregon this is Smackdown for episode #860.
There was a limited roster for this show since half the crew flew to Germany for some WWE live events during the week.
Smackdown began with the intro video that usually starts the show every week.
Chris Jericho made his entrance in his ring gear to kick off the show. They showed what happened on Raw with Jericho having issues with The Miz and AJ Styles.
"Welcome to Thursday Night Jericho" is how Y2J started the show off. He said he's excited because he finally gets his rematch against AJ Styles. He said he respects Styles, but he doesn't like him. He said that AJ hasn't earned the right to call himself phenomenal. Jericho said he earned the right to call himself that in Portland in 2008 in a Ladder Match vs. Shawn Michaels for the World Title. One of my fave matches ever. The crowd cheered. Jericho told Styles to get to the ring because phenomenal ain't good enough for Y2J.
AJ Styles entered and it looked the match would begin, but they were interrupted by The Social Outcasts.
It's the trio of Heath Slater, Adam Rose & Curtis Axel representing the Social Outcasts since Bo Dallas isn't there. Slater said they're the phenomenal four because Bo is still in the studio laying down that rap album. They went into the ring. Rose called Slater the "Crimson Werewolf" Heath Slater, he called themselves the Social Housecats and Axel said Axel Rose. Jericho told them to shut up. Slater said they're not idiots. Jericho hit Slater with a microphone and then Styles fought with Jericho to clear them of the ring.
Jericho said they'll fight eachother later, but right now they want a tag match.
Analysis: When I saw Jericho and Styles out there at the start I knew they wouldn't have the match this early. It has been hyped so much that it deserves the main event slot. Putting them in a tag match shows that the roster must have really been thin due to the Germany shows since they're asking guys to work twice. What's weird about this is that Jericho is once again making impromptu matches. On Raw, they make such a big deal about how The Authority is in charge of everything yet on Smackdown there's no sign of The Authority. The show is booked in a similar way every week where they use the opening segment to set up a match either right away or later in the show.
(Commercial)
Chris Jericho & AJ Styles vs. Adam Rose & Curtis Axel (w/Heath Slater)
Jericho hit a dropkick and then Styles hit a dropkick. There were quick tags by Jericho and Styles where they looked like they were trying to outdo eachother. With Styles arguing with Jericho, Rose tagged in and hit a running knee to the back of Styles. Slater got in a cheap shot on Styles too. Axel nailed a running neck snap. After a chinlock, Styles came back with a Pele Kick on Axel. Styles nailed some kicks and chops, which led to Jericho tagging himself in. Jericho hit a double axe off the top on Rose. Springboard dropkick by Jericho on Slater on the apron. Lionsault by Jericho on Rose. Styles with a blind tag and he hit a springboard forearm smash on Rose for the win after about six minutes.
Winners by pinfall: Chris Jericho & AJ Styles
Post match, they had their hands raised. Jericho nailed Styles with a Codebreaker to leave him laying.
Analysis: **1/4 It was just a match to fill up five minutes and also continue to build to the Jericho/Styles match later in the show. It was good, but nothing that surprising. It's not like they are going to put the Social Outcasts over in a match like this. Jericho's cheap shot post match was heelish, but I don't think it means he's a heel. At least not yet. Overall, the entire thing was effective in terms of building up to Jericho/Styles later.
The announce team of Mauro Ranallo, Jerry Lawler and Byron Saxton were shown on camera talking about the retirement of Daniel Bryan on Raw.
(Commercial)
New TJRWrestling Shirts Available Now! We have released our first ever TJRWrestling shirts at Prowrestlingtees.com/tjrwrestling so if you want to support our site or this column, go get a shirt now! Use that PWT link to check it out to see what's available. They are only $19.99 and they ship worldwide. Get a new shirt now!
They showed the contract signing segment from Raw. I covered it in my Raw Deal review column right here.
As we have known for several weeks now, the main event of Fastlane is Brock Lesnar vs. Roman Reigns vs. Dean Ambrose. Next week on Smackdown, Brock Lesnar and Paul Heyman will be there.
The Dudley Boyz walked out in street clothes. There were tables around the ring and one of them in the ring. Bubba was in a regular plaid shirt while D-Von had a Dudley shirt. Commercial time.
(Commercial)
A recap was shown of The Dudleys attacking The Usos on Raw. It was unexpected, but I liked it a lot.
Bubba said on Monday's Raw they made a statement. He noted about how all people want to talk about is Daniel Bryan. He said they're sick of people talking about Bryan. D-Von said that ever since they've come back to WWE, the fans have looked at them as a nostalgia act while D-Von reminded us they are the baddest tag team on the planet. Bubba said they came back there to add to their legacy.
Bubba pointed out the tables at ringside that the fans love so much and chant for every single night. He wanted them to look at the tables because it's the last time you're ever going to see these tables. Bubba told the crew at ringside to get the tables out of there. He said those tables didn't win 9 WWE Tag Team Titles – the Dudleys did. He told the fans that they should chant "let's go D-Von" and "let's go Bubba" instead of chanting for tables. Bubba: "What about us? What about the Dudley Boyz?" He's stealing Raven's catchphrase. Bubba said this is the last time you're ever gonna hear it: "D-Von, get the…" and he dropped the microphone. They took the table out of the ring and walked up the ramp.
Analysis: It was a good explanation of the turn although they could have used some physicality. I like the idea of the heel Dudleys because of how good they've been as heels in the past and particularly Bubba as Bully Ray in TNA. They will need to do more promos like that in order to get the turn over in the coming weeks.
Becky Lynch arrived to do commentary on the next match.
(Commercial)
The intro graphic for Team B.A.D. still says Sasha Banks' name on it. That shouldn't be a thing anymore. As a reminder, it's Banks & Lynch vs. Naomi & Tamina at Fastlane.
Sasha Banks vs. Naomi (w/Tamina)
Banks was the aggressor early on with some nearfalls. Banks did the double knee attack on Naomi in the corner and Tamina pulled Naomi out of the ring to save her friend. Time for a break.
(Commercial)
Naomi was in control after the break. Naomi nailed a dropkick. Banks dumped her out of the ring. With Banks on the apron, Naomi yanked her foot and Banks landed back first onto the apron. She was selling it as a big move. Naomi focused on the back by driving Banks back first into the side of the ring. Lynch was trying to get the story over, but when Lawler set her up she just said "it's a tough relationship" when talking about being on the same side of Banks. Naomi did this impressive sequence of kicks and then a roundhouse kick. Banks started a comeback with a headscissors takedown. Banks nailed two clotheslines, a dropkick, another headscissors takedown, double knee in the corner, running knee in the corner and that gets a two count. Tamina tripped up Banks without the ref seeing it and Naomi drove Banks headfirst into the mat with a headscissors. Lynch got up from the chair to go after Tamina. Naomi missed a moonsault, so Banks went out of the ring and kicked Tamina in the face to take her down. Rollup by Naomi didn't work because Banks slipped out and applied the Banks Statement submission for the win after 14 minutes.
Winner by submission: Sasha Banks
Analysis: **3/4 A pretty good women's match that was given a lot of time compared to what we usually see the women get on television. It hasn't been that long since Banks turned face, so the crowd was slow to respond to some of what they were doing out there. The last couple of minutes were well done. Banks getting the win makes sense. The face team of Banks/Lynch should win at Fastlane to end the Banks story with Naomi/Tamina and allow her to move on as a singles star.
AJ Styles was interviewed by Jojo. He mentioned being called a "redneck rookie" and said sure he was a redneck, but not a rookie. He said he's going to show the world and Chris Jericho why they call him the Phenomenal One.
Analysis: A very short and basic promo from Styles.
The Wyatt Family is up next.
(Commercial)
The Wyatt Family made their intro. A video package aired about them showing their recent attacks on Ryback, Kane and Big Show. Looks like a six-man tag is brewing.
Bray Wyatt did a promo relating Greek mythology to their reality. He said he's the king of the Gods and this is army. He said we have seen what they've done to Kane, Big Show and Ryback. Their sights on set on ridding WWE of all of their titans. Wyatt told us that it's time for us to worship a new generation of Gods. Luke Harper said even the largest titans turn to mere mortals against the Wyatt Family. Erick Rowan said there's no point in resisting – bow your heads and accept your fate. Braun Strowman said the Earth will shake, oceans will boil and darkness will consume all. Wyatt said the apocalypse is all around you. He said he's the angel of the dirt and the eater of worlds. He's Bray Wyatt and this war against your Gods has only just begun. "Follow the Buzzards" ends it.
Analysis: I liked that promo a lot. Saying that they are Gods that the fans should worship is an easy to get people to hate them. Nobody wants to be told who they should worship. They also noted that they were there to rid WWE of all their titans, which makes sense since they took out Big Show, Kane and Ryback. As I said before, it's probably leading to a tag match at Fastlane. Also, Wyatt vs. Brock Lesnar is expected for WrestleMania, so they'll probably cost him his match at Fastlane too.
A six-man tag match is up next.
(Commercial)
Some photos were shown of black wrestlers that paved the way for wrestlers of today as part of Black History Month.
Stardust & The Ascension vs. Neville & The Lucha Dragons
The heel trio was called "Cosmic Wasteland" for a while, but they didn't really have a lot of success. The faces were attacked from behind as they did their poses. Stardust hit a reverse DDT. Viktor hit a flying knee attack to knock down Neville. Neville nailed an enziguri kick on Viktor as Lawler mocked Neville's look. Kalisto with the hot tag, springboard attack on Konnor and then a corkscrew body attack. A back body drop by Sin Cara sent Kalisto out of the ring. Double team dropkick by the Dragons took Stardust out of the ring and then they did double suicide dives to take out Stardust and Viktor on the floor. Blind tag by Sin Cara and then they got some kicks in. Kalisto hit the Salida del Sol on Konnor. Sin Cara hit the Swanton Bomb on Konnor while Neville tagged in. Neville nailed the Red Arrow splash off the top for the win after three minutes.
Winners: Neville & The Lucha Dragons
Analysis: * It was just a short match to fill up a few minutes of the show. Only Kalisto is really pushed consistently out of this group. There are all kinds of rumors that Stardust may face Stephen Amell at WrestleMania. If that's the case they better book him to get some wins soon.
It's Styles vs. Jericho coming up later.
(Commercial)
The announcers talked about Daniel Bryan and then showed a video package about his retirement on Raw. Here's my recap of that show in case you missed it.
Chris Jericho made his full entrance. They showed the win he had with Styles earlier without showing Jericho's post match attack. As Styles made his entrance, they showed Jericho hitting the post match Codebreaker. They went to commercial before the match started.
(Commercial)
Chris Jericho vs. AJ Styles
The bell rang as they returned from break. Heel Lawler was mocking the haircut of Styles by saying his cat has better hair. Styles nailed a dropkick followed a snap suplex with Ranallo referencing the Dynamite Kid doing that move. Jericho came back with a hard chop to take him down. Jericho drove Styles' throat into the bottom rope and then nailed a delayed suplex. Jericho hit his springboard dropkick to send Styles to the floor and it's time for the commercial break.
(Commercial)
Back from break, Jericho wanted the bulldog, but Styles shoved him off and sent Jericho into the middle turnbuckle. Styles hit a forearm attack for two. After Styles hit a knee drop, Jericho nailed a seated dropkick for two. Jericho went for an attack off the turnbuckles, but Styles came back with a Pele Kick to knock him down. Jericho hit a backbreaker for two. Styles fought out of the Walls of Jericho, but Jericho came back with an enziguri kick for two. Jericho went for a top rope attack only to be met by a Styles dropkick. Jericho avoided a dropkick and then connected with the Lionsault for a two count. Ranallo did a great job of putting that over as a believable nearfall. Styles with a fireman's carry into a knee to the back of the neck. Styles wanted the Styles Clash, but Jericho grabbed his leg to get out of it. Jericho applied the Walls of Jericho submission and sat back on it. Styles fought it off and punched his way out of it. Styles applied the Calf Crusher submission. Jericho was fantastic in terms of selling the pain of the hold. He teased tapping out, yet he was able to get to the ropes to break the hold. Styles hit a baseball slide dropkick to send Jericho to the floor. Styles hit a slingshot forearm attack over the top to the floor. Fans were chanting "AJ Styles/Y2J" with dueling chants for them. Back in the ring, Jericho shoved Styles when he was on the top rope causing Styles to land on his back. Jericho wanted to pin, but he was against the ropes so the ref told him no. Jericho whipped Styles against the turnbuckle and Jericho followed up with a Codebreaker. Jericho covered for the pinfall win after 14 minutes.
Winner by pinfall: Chris Jericho
Analysis: **** That was an excellent match worthy of a TV main event slot. Jericho controlled most of the match as the heel although he's not fully a heel. It was just for this match to build up Styles' comeback. I don't remember the last four star (out of five) match on Smackdown, but that's what can happen when you build up a match so well and give them time. They need to do that more often. I liked it more than the first match they had, which isn't a surprise because they were able to add some things this time around. It makes sense that they would get better as they get used to eachother. The finish was a bit of a surprise to me just because it seemed like they were going for something else right before he hit the Codebreaker, but I could be wrong on that. The result was a bit of a surprise because I didn't think Styles would lose so soon early in his WWE career. It's only been a few weeks since he debuted and he suffered a clean loss here. I think it's okay to have him lose just because this match was presented as a really big deal, so if you're going to lose it might as well be in the main event against one of the best wrestlers ever.
Post match, they showed replays of the key moves in the match. Jericho was shown on the floor selling the pain from the match while Styles was in the ring looking upset.
There was a reminder that Brock Lesnar and Paul Heyman are on Smackdown next week in Ontario, California for the first time in 12 years. Jericho celebrated the win to end the show.
Analysis: What's next for Jericho and Styles? I would imagine that on Raw they'll set up the third match in this series at Fastlane. Perhaps there will be a stipulation on the match to differentiate it from the first two they had, but it could just be a regular singles match. Either way, I'm glad we'll be getting Styles/Jericho III in the near future.
To the people that don't watch Smackdown normally and only may watch something based on my recommendation, I strongly recommend checking out this match. It was really well done.
Three Stars of the Show
1. Chris Jericho
2. AJ Styles
3. Sasha Banks
The Scoreboard
6.5 out of 10
Last week: 7
Average: 5.9
Last 5 Weeks: 7, 5.5, 4, 6, 7
2016 High: 7 (Jan. 7/Feb. 4)
2016 Low: 4 (Jan. 21)
Final Thoughts
It gets a 6.5 out of 10 from me.
There were only four matches with a strong main event. That's a solid wrestling show in my opinion. It's better than having 7 or 8 matches that are shorter than what was on this show.
There were some times where you could tell they were just filling time with a limited roster and a bunch of guys on this show have no real storyline going on, but they did the best they could.
I'm intrigued by the heel Dudley Boyz. They will do a great job in that role.
Thank you also for all of the kind words in the last week about my father's death. He died last Tuesday at age 79. He was a great man that provided so much for his family. I explained more about it in last week's Raw Deal review column. We miss him a lot. It's tough to move forward while doing normal things, but you can't grieve forever. Plus, he'd probably kick my ass if I ever got lazy lol. I love what I do and will keep at it. Thanks again for the support.
John Canton –mrjohncanton@gmail.com
Twitter@johnreport