The John Report: WWE Smackdown Review 01/21/16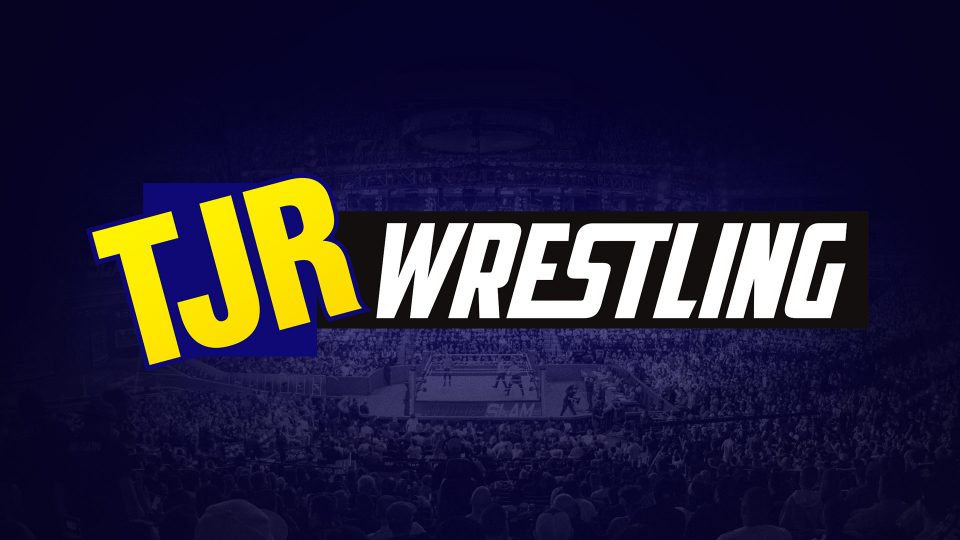 Taped in Dayton, Ohio this is Smackdown.
The Smackdown intro song played. No Raw replay for the second week in a row.
Chris Jericho made his entrance to open the show. The announce team of Mauro Ranallo, Jerry Lawler and Byron Saxton welcomed us to the show.
Jericho was in the ring for a promo wearing his light jacket and jeans, so he doesn't look like he's wrestling. "Welcome to Thursday Night Jericho." He said it's his return to Smackdown after 14 months. Jericho hyped up the Royal Rumble on Sunday. He said when he returns, big things happen. He set up a video package to show the end of Raw of the Highlight Reel.
Jericho said that Reigns is the World Champion and Lesnar is the Beast Incarnate, but he is the savior of WWE and he'll win the Rumble match on Sunday.
The New Day interrupted Jericho. The Tag Team Champions danced out there with microphones in hand. They kept on saying "shame" to Jericho since he destroyed the trombone a few weeks ago. Big E mentioned Jericho has no remorse and Xavier Woods said he as cold as ice. Kofi Kingston called him "Cristobal." Woods encouraged everybody to bow their heads for Francesca the trombone.
Jericho said they looked stupid and made up a Confucious quote about unicorns looking like a plunger is on their head. I don't know how to explain it. Jericho said they need better names for themselves as unicorns: "Rooty…Tooty…Booty." He repeated it, so the crowd joined in with the "rooty tooty booty" chants. Of course The New Day were mad about it.
When New Day entered the ring, they were informed by Jericho that they had a match. It's not like it was presented as if Jericho made the match, but it's weird that he's telling them instead of them knowing it.
Analysis: It was okay for the most part. The "rooty tooty booty" stuff needs to go away. I know it's easy to chant, but it's so annoying.
The Usos walked out with Dolph Ziggler. They're in a six man tag up next. Jericho left.
(Commercial)
Ziggler has his face painted like The Usos and they showed a pic of him doing that in India last week. The Rock put it over on Twitter as well.
The New Day vs. Dolph Ziggler & The Usos
This is taking place to hype up New Day vs. Usos at Royal Rumble. The faces were in control early with Jey hitting a body slam on Woods. Ziggler nailed a dropkick on Woods while heel Lawler on commentary said Jericho should be charged for wrecking the trombone. Big E took control for his team as he hit a belly to belly suplex and a splash on Ziggler. The heels made quick tags as they worked over Ziggler. Remember when they used to do Kingston vs. Ziggler matches all the time? It's been a while. Kingston went for a leaping attack off the top, but Ziggler nailed him with a dropkick. Jimmy Uso tagged in, he unloaded on Kingston with a dropkick of his own and a running butt splash in the corner. Woods distracted the ref, so Big E gave Jimmy a hip toss over the ropes and onto the apron. With Jimmy on the floor, the heels took control again.
(Commercial)
Back from break, they showed Woods mocking Jimmy while he was on the floor. They did their stomps in the corner on Jimmy. I miss the trombone for that spot. Poor Francesca. Woods hit a running neckbreaker for two. Huge clothesline by Big E got a two count. Jimmy broke free with a corkscrew plancha off the top that knocked Big E down. Hot tag to Ziggler against Woods. Ziggler was on fire with a splash, a neckbreaker and elbow drop for two. A Fameasser connected for Ziggler. Tag by Jey, who nailed a cross body block and running dropkick. Samoan Drop by Jey. Superkick by Jimmy on Big E and then a roundhouse kick sent Kingston to the floor. Jimmy nailed a huge dive over the top to take out Big E and Kingston on the floor. All three faces were in the ring as Woods walked into a triple superkick. That was an emphatic way to end the match after 15 minutes.
Winners by pinfall: Dolph Ziggler & The Usos
Analysis: *** That was a really fun tag match that followed the standard tag match formula. I enjoyed the finish a lot with the triple superkick for the faces. That result also makes me more confident of my New Day pick on Sunday because I don't see them losing at the Rumble. It's not the right time to do a title change.
Later on Smackdown, Roman Reigns will face all four members of the League of Nations.
(Commercial)
The "All About The Numbers" video package aired. It wasn't as good as other years because it focused a bit too much on Roman Reigns. We see enough of him on the show. Just focus on the damn match! Anyway, I hit fast forward because I saw it on Raw.
Becky Lynch is in a match after the break.
(Commercial)
Ric Flair and Charlotte joined the commentary team for this match. A recap of Raw aired, which set up the Charlotte vs. Becky match at the Royal Rumble.
Becky Lynch vs. Alicia Fox (w/Brie Bella)
There was no televised entrance for Fox. Fox has a unique hairstyle and is wearing more makeup than usual. I guess when you're barely on TV you need to try to get noticed. The girls went to the floor where Fox nailed a kick followed by a Northern Lights Suplex…for a pinfall attempt…outside the ring. Okay. Back to the ring. Ric called Charlotte the "greatest wrestling female of all time." He said people in WWE are great, but they aren't champions like Charlotte. Lynch made a comeback with clotheslines. Boot to the face by Lynch. This crowd is dead. Lynch nailed an Exploder Suplex. Charlotte was trying to defend her actions while Saxton questioned her. Fox tried a slam, but Lynch reversed it and applied the Disarmer armbar submission for the tapout victory after three minutes.
Winner by submission: Becky Lynch
Analysis: * It was just a short match to put over Lynch. The result was never in doubt. Lynch is in a PPV match on Sunday, so of course she's going to get the win. Flair and Charlotte did okay on commentary to try to put over the match.
Coming up next is Miz TV with Dean Ambrose and Kevin Owens.
(Commercial)
They congratulated The Rock for his box office success again. Top box office draw in the world. They should suck up to him.
Miz TV with Kevin Owens and Dean Ambrose
The Miz was in the ring in his silly scarf looking jacket thing that I don't know how to name. He hyped up the Last Man Standing match for his guests Owens and Ambrose. He called it one of the most brutal, unforgiving matches, but Ambrose's music started up.
The IC Champion Dean Ambrose walked down to the ring. He said that a Last Man Standing match is serious business. Miz told him he can't talk, Ambrose kept talking. Miz did his "hand goes up, mouth goes shut" routine so Ambrose told him that when his fist hits his (Miz) face, his mouth goes shut. The crowd cheered. Miz asked Ambrose if he can do this (host the show) better than him. Miz said he'll just sit in the corner and told us to enjoy "Dean TV." Fans chanted "yes" for this.
Ambrose said a LMS match is like an amusement park in that it's not always pretty, but it's always fun. He called it a carnival of pain and destruction. He said he calls this ride living the edge while noting that Owens likes to use the ring apron to end people's career. Then he said Owens kinda looks like a fuzzy bear, so he calls the steel steps the "bear trap." Ambrose said the announce table his favorite. He calls it "Memory Lane" because that's where it all started when Owens gave him a Powerbomb through the table. Ambrose said he's busting at the seams at the thought of getting his hands on Owens this Sunday. He's going to put him down and keep him down. Just like always, he will be the Last Man Standing. Owens' music started up and he walked out.
Analysis: Really good promo. This is why I like watching (and reviewing) Smackdown. Ambrose almost never gets to talk on Smackdown, yet here he is delivering a five minute passionate promo that gets you psyched for his match on Sunday. Let the man talk more!
Owens said that he was more of a "zoo enthusiast" instead of an amusement park guy. Owens told Ambrose that he's obsessed with the IC Title and he'll stop at nothing to get it back. Owens said that Ambrose's insanity has taken him quite far, but it will also be his downfall. Owens claimed that Ambrose will be unconscious and Owens will stand over him as the IC Champion again. Ambrose invited him to come down to the ring on Dean TV.
The Miz attacked Ambrose from behind. He punched him and hit a running kick to the head. Owens watched from the top of the ramp and Miz called for him to come to the ring. Owens kicked Miz in the ribs, tossed him in the ropes and hit a Popup Powerbomb. Owens told Ambrose that it's the "Kevin Owens Show" on Sunday night. Ambrose nailed him with a cross body block and Owens escaped. Ambrose nailed the Dirty Deeds on Miz to end the segment. Owens stared at Ambrose as Ambrose counted up to ten like in the Last Man Standing match. Hit Dean's music.
Analysis: It was pretty standard for a WWE talk show in that it turned into a brawl. Poor Miz took finishing moves from both guys. Ambrose ended up with the advantage a bit, but it wasn't really significant. Owens promo was fine although nothing outside of the ordinary. At least they get a chance to do promos about their feud on this show since it rarely happens on Raw. I'm picking Ambrose to retain on Sunday because he only won it a month ago. If Owens wins that would be cool too.
Reigns vs. League of Nations is coming up later. Ryback vs. Bray Wyatt is up next.
The Wyatt Family was shown somewhere backstage in a darkened room. Wyatt said: "Smackdown, we're here." I guess he was instructed not to say Dayton since it's not a big city. I don't understand WWE logic sometimes.
(Commercial)
As Bray Wyatt made his entrance, they showed the end of Raw when The Wyatt Family destroyed everybody.
Bray Wyatt (w/Luke Harper, Erick Rowan & Braun Strowman) vs. Ryback
It's the battle of the Nexus 2.0 here. Remember them with CM Punk in the Rumble in 2011? It was only five years ago, but fees like longer. Ryback was the aggressor early on. They went to the floor with Wyatt shoving Ryback back first into the ring apron. Time for a break.
(Commercial)
Back from break, Wyatt was standing over Ryback on the turnbuckle and Ryback came out of the corner with a Powerbomb in the spot that Undertaker always used to do. Ryback nailed a kick as well as a splash for two. Ryback went up top and missed a Frog Splash. Wyatt nailed a uranage suplex (called right by Ranallo) and senton splash for two. Ryback with a spinebuster for two. Huge clothesline by Ryback. When he went for Shellshock, Harper got on the apron, Rowan saved Wyatt and Strowman ended up shoving Ryback into the steel stairs. Ryback went back in the ring and fell victim to Sister Abigail by Wyatt for the win after about eight minutes.
Winner by pinfall: Bray Wyatt
Analysis: ** It was good for the time given. It was a bit of a surprise to see the heels cheat to win because it's not like Ryback is a top star, but heels are supposed to cheat, so it's fine with me. I don't think anybody believed Ryback had a chance to win here. It's about elevating Wyatt as a threat to win the Rumble.
Post match, Wyatt did a promo outside the ring with the camera on him. He bragged about how they slaughtered the beast Brock Lesnar and at the rest of them, they will slaughter the rest of them. "The Apocalypse is here." He ended it with "Follow The Buzzards" as usual.
Analysis: Wyatt's one of the best talkers in the company. He shows how good he is when he has something worthwhile to talk about like the Royal Rumble.
(Commercial)
Titus O'Neil vs. Stardust
Oh shit, not this match again. I'm not sure how many times I've reviewed this match in the last couple of months, but it feels like five at least. Stardust shoved O'Neil back first into the ring post. Stardust kneed O'Neil in the back and sent him into the barricade at ringside. Chinlock time. Shoulder tackle by O'Neil, then a clothesline and a big boot to the face. After an O'Neil splash, Stardust hit a DDT too. O'Neil kicked the rope while Stardust was on the top and that led to O'Neil hitting the Clash of the Titus for the win after three minutes.
Winner by pinfall: Titus O'Neil
Analysis: * Another victory by O'Neil over Stardust to make O'Neil look like a threat in the Royal Rumble. The crowd didn't care at all. Neither did I.
We'll hear from Kalisto after the break.
(Commercial)
Kalisto was interviewed backstage by the lovely Renee Young. Kalisto said in Mexico, Del Rio is a legend like Mil Mascaras, Rey Mysterio and Eddie Guerrero. He added that he's been David his entire life and is used to fighting against Goliath. He said this Sunday he'll beat Del Rio one more time. Del Rio showed up to say that the victories over him were nothing but a fluke. The other League of Nations guys showed up. Rusev held him, Del Rio punched him and Sheamus nailed Brogue Kick on Kalisto. Poor Kalisto was down as Sheamus said they're going for Reigns.
Analysis: It was just a quick way to hype up the Del Rio/Kalisto US Title match. At least it makes the League of Nations look strong.
The WWE Champion Roman Reigns entered the ring for the main event.
Reigns sarcastically said that he was shocked that he is the number one entrant in the Royal Rumble match. Reigns said he's walking in as champ and walking out as champ. He talked about how he liked his chances tonight against the League of Nations.
Analysis: He's my pick for the Rumble. I'm not sure of it, but I think it's better than having him lose the title again.
(Commercial)
The League of Nations walked out together to their theme song.
The League of Nations (Sheamus, King Barrett, Rusev & Alberto Del Rio) vs. Roman Reigns
Reigns had to deal with the heels cheating at every opportunity. Barrett grabbed his leg, which led to Rusev hitting a corner splash followed by a fallaway slam for two. There were quick tags by the heels although Barrett didn't tag in even though he's in his ring gear. Once again, he has some injury. Rusev mocked Reigns while trying to ask him to tag somebody even though Reigns has no partner. Reigns fired back up against Sheamus with what move? A clothesline of course. Rusev tagged in and he's met with more clotheslines. I think there was 13 in a row including ten in a row in the corner. Reigns set up another move in the corner, but Barrett & Rusev grabbed his legs. Sheamus stomped away. The ref rang the bell for the disqualification after six minutes.
Winner by disqualification: Roman Reigns
Analysis: *1/4 Yeah that's right, Reigns won a 1 on 4 match. That's how you protect a guy that you want to be the face of the company. At least it wasn't a pinfall win. Considering the 1 on 4 setting, that kind of finish actually made a lot of sense.
Post match, Rusev nailed a superkick to the face of Reigns. The Usos made the save for Reigns by going after Rusev and Sheamus, but Barrett grabbed the leg of one of them, which led to a Rusev kick and Brogue Kick by Sheamus. Reigns came back with a Superman Punch on Rusev and a Spear on Sheamus.
The Wyatt Family graphic appeared and the foursome were standing on the apron. Reigns punched them, dumped Harper and Rowan out of the ring, but had to deal with Strowman. That didn't work as Strowman tossed Reigns over the top to the floor. Harper with a kick and Rowan with a spin kick. Wyatt was laughing. Back in the ring, Strowman hit his move where he put Reigns on his shoulder and slammed him stomach first into the mat. Wyatt hit the Sister Abigail neckbreaker on Reigns.
The Wyatt Family posed over a fallen Reigns to end Smackdown: "Follow the buzzards."
Analysis: The second show in a row where The Wyatt Family dominated to end the night. This ending along with the Raw ending gets people thinking that perhaps Bray Wyatt will win the Royal Rumble because he's got the backing of his "family" in the match. I don't agree because the "get beat up on TV, win on PPV" theory applies. That's good for my Reigns pick and it's also good for Lesnar. Anyway, you could
As a final segment it was fine although I'd love it if Smackdown actually ended with a main event match that had a clean finish. They do disqualification finishes to the show nearly every week. I'm tired of it.
Three Stars of the Show
1. Dean Ambrose
2. Bray Wyatt
3. Dolph Ziggler
The Scoreboard
4 out of 10
Last week: 6
Final Thoughts
– It was a weak show with only the tag match and Ambrose/Owens segment standing out as above average. The rest of it was pretty forgettable.
– The opening segment was poor despite the fact that I like all of those guys. Can't we just start with a match as the first thing on the show? It would be nice.
– The crowd was dead for most of the night. I don't blame them for it because it was a boring show. It's a shame because the talent is trying their best, but it's tough if you're really not given a chance to do something special.
Check out our Royal Rumble preview right here.
That's all for me. Next show review is the Royal Rumble late Sunday night (it won't be live) and then a live Raw Deal on Monday night.
Thanks for reading. Go Toronto Raptors.
John Canton –mrjohncanton@gmail.com
Twitter@johnreport