The John Report: WWE Smackdown Live Review – WWE Draft 07/19/16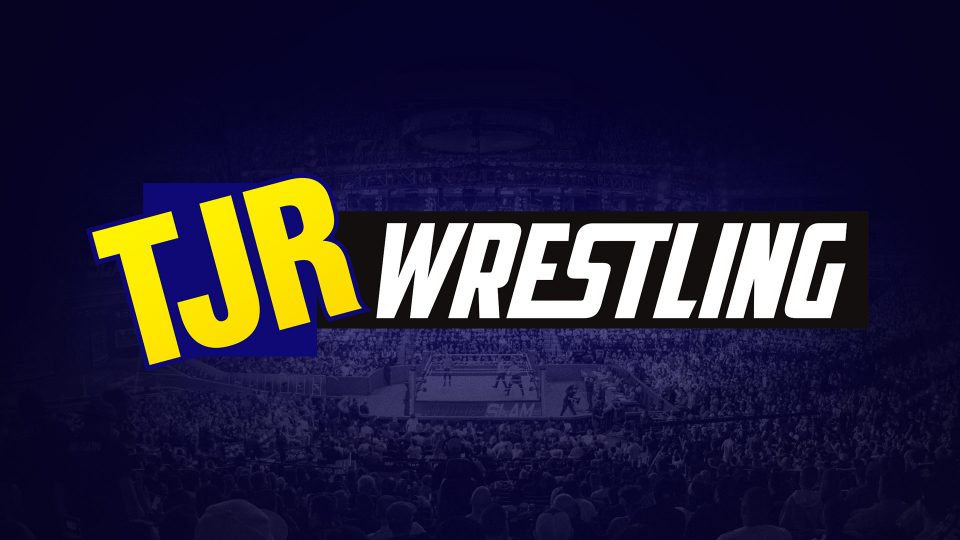 It's the first episode of Smackdown Live, which is also the night of the WWE Draft. It's a big night, so let's get to it.
Live in Worcester, Massachusetts this is Smackdown for episode #883.
The show began with Smackdown's Commissioner Shane McMahon and General Manager Daniel Bryan leading the crowd in "YES" chants. There was a stage on the ramp with Raw's Commissioner Stephanie McMahon and General Manager Mick Foley were ready to make their selections. Stephanie has a red dress that has "RAW" written on it several times.
The "YES" chants continued as Stephanie tried to stop it. Then Foley did his first cheap pop of the night by saying Worcester, Massachussetts.
ROUND 1
1) Raw drafts Seth Rollins.
Foley was going to announce the first pick, but then Stephanie McMahon interjected to say Seth Rollins. Shane said congrats on having "Crossfit Jesus" on Raw.
Analysis: That was my first pick when I did a mock draft on Sunday, so it's no surprise to me. I think Rollins is the best overall performer in WWE that has a very bright future as well. At age 30, he's in the prime of his career. He may get better too. Scary good.
I thought Rollins might be on the stage, but he was not.
2) Smackdown drafts the WWE Champion Dean Ambrose.
Analysis: It seems like the right pick considering he's the champ. Ambrose is the face that counters the heel Rollins. He's got a bright future as well. I still say he'll be better as a heel than he is as a face, but for now he seems locked into that face role.
3) Raw drafts the Women's Champion Charlotte.
Analysis: No surprise that Charlotte was the first woman picked in the draft. I didn't expect it to happen this early as the third overall pick, but it shows that maybe WWE is serious about building a strong women's division.
4) Smackdown drafts AJ Styles.
Analysis: Great pick. I think he's one of the top performers in the company. He's in his late 30s, so he may not be a full timer for more than five years, but that's alright. Styles makes everybody around him better.
5) Raw drafts Finn Balor.
Analysis: There's the first NXT pick of the night as Balor is finally called up to the main roster. I believe that WWE has high hopes for Balor and he's going to be a major player early on. He's going to be a huge star.
John Cena made his entrance for a match. Nice "Draft Funaki" sign in the crowd.
The four man announce team of Mauro Ranallo, Michael Cole, Byron Saxton and Jerry Lawler welcomed us to the show.
After Cena made his entrance, The Club walked out and then Enzo Amore & Big Cass were there to support Cena. E&C did their usual intro with the crowd repeating them like usual.
John Cena (w/Enzo Amore & Big Cass) vs. Luke Gallows (w/AJ Styles & Karl Anderson)
Gallows with a shoulder tackle early as they went to break although it wasn't a true break because they showed the action in the top left corner while commercials aired. Gallows just worked over Cena for a couple of minutes with basic offense.
(Commercial)
Gallows caught Cena in his arms and nailed a slam. Gallows with a vice grip to set up the Cena comeback. Cena with the shoulder tackle followed by the spinning slam. Cena nailed the Five Knuckle Shuffle, Gallows slipped out of the AA attempt and knocked Cena down with a kick. The guys outside the ring were yelling at eachother on the apron. When they went into the ring, the faces gave back body drops to the heels. Cena nailed the AA and covered for the win after 6 minutes.
Winner by pinfall: John Cena
Analysis: *1/2 There will likely be a lot of short matches on this show with the draft taking up a lot of time. No surprise that Cena got the win. Weird finish as Gallows hit a kick on Cena and then laid there on the mat for like a minute. Then Cena just beat him easy with the AA. I guess it doesn't matter, but I thought the finish could have been set up better.
Up next is Miz and Rusev vs. Young and Ryder.
(Commercial)
ROUND 2
6) Raw drafts Roman Reigns.
Foley said that he wanted this pick and Stephanie disagreed a bit. The crowd booed him a lot as he said Roman Reigns.
Analysis: Interesting choice there. If he wasn't suspended for 30 days he probably would have been a top three pick. I think the drop is justified. My hope is that when he comes back on Sunday becomes a heel. Why fight the crowd response? Buy into it. Let's see what he can do as a heel.
7) Smackdown drafts John Cena.
Analysis: Good call. His feud with Styles has been really good so far and it can continue on the Smackdown brand. Cena's working a schedule that sees him only on TVs and PPVs with limited house show dates while he continues to add other jobs in entertainment to his schedule. At 39 years of age with a long list of injuries, it's smart for him to slow down in terms of the number of matches he has.
Interesting to note that when this draft was announced two months ago, Reigns to Raw and Cena to Smackdown were the two most expected moves. WWE stuck to that plan, assuming it was a plan.
8) Raw drafts Brock Lesnar.
Analysis: Another big name right there. Earlier on Tuesday, Lesnar was in the news for failing a drug test leading up to his UFC fight. The crowd chanted "suplex city" a bit. He's only going to work 4-5 televised matches within a year, but there's a lot of name value with him.
9) Smackdown drafts Randy Orton.
Analysis: He's back at Battleground and faces Lesnar at SummerSlam. Orton's a veteran in his mid-30s with several injuries in his career, but I think he's been gone long enough that he'll be fresh when he comes back.
10) Raw drafts the WWE Tag Team Champions The New Day.
Analysis: I love that they were drafted together. If they broke up them up it would have been sad. When an act is as good as these guys, it's important to keep that going for the long term.
Rusev (w/Lana) & The Miz (w/Maryse) vs. Darren Young (w/Bob Backlund) & Zack Ryder
This is done to set up the two midcard title matches at Battleground. Ryder got in some offense against Miz, then Rusev distracted while on the apron and Miz pulled Ryder off the ropes. Miz worked over Ryder with some kicks. Rusev yelled at Miz to tag him in. Miz hit his backbreaker and neckbreaker combo for two. Fans were chanting for Backlund. Rusev with an overhead suplex. Ryder came back with a hangman's neckbreaker on Rusev. Hot tag to Young against Miz. Young with clotheslines to Miz, then an overhead belly to belly suplex and Young hit the Gutcheck for two as Rusev made the save. Rusev suplexed Young. Ryder with a Rough Ryder that knocked down Miz. Young sent Rusev out of the ring, so Ryder hit a dropkick off the apron on Miz. Young applied the Crossface Chickenwing (Backlund's move) on Miz for the submission win after 5 minutes. Crowd went wild for the finish.
Winners by submission: Darren Young & Zack Ryder
Analysis: ** A solid tag match for about five minutes. It was done to put over the babyface challengers to show that they might win the midcard titles on Sunday. I don't think either of them will win the title matches. I'm encouraged by the crowd reaction for Young. Backlund has been a good fit for him and I'm glad the angle is working well.
Later on Smackdown, there's a 2 on 1 Handicap Match with Charlotte & Dana Brooke going against Sasha Banks. Xavier Woods vs. Bray Wyatt is next.
(Commercial)
Bray Wyatt (w/Erick Rowan & Braun Strowman) vs. Xavier Woods (w/Big E & Kofi Kingston)
No pre-match promo from New Day. Woods was reluctant to get going while the crowd chanted "New Day Rocks" for him. Wyatt pounded on Woods with punches in the corner and then grabbed a chinlock. Wyatt nailed a headbutt followed by a uranage slam. Wyatt nailed a senton splash. He stared at the other New Day guys to taunt them. That allowed Woods to come back with forearms, then a flying knee to the face and Wyatt was down. Wyatt did his freaky crab move to get back to his feet, that stunned Woods and Wyatt nailed Sister Abigail for the win. It was about five minutes.
Winner by pinfall: Bray Wyatt
Post match, Wyatt yelled "follow the buzzards" as he usually does.
Analysis: *3/4 It was an okay match for the five minutes they were given. Wyatt was great in terms of using facial expression and acting creepy throughout the match. Woods losing to him won't hurt too much at all.
(Commercial)
Kane was in the ring. Kevin Owens made his entrance. He yelled at both the Raw & Smackdown management teams about not drafting him yet.
Owens was walking to the ring when Sami Zayn's music hit. Zayn went after Owens as they started brawling in the aisle. The crowd was going wild for it. They went into the ring with Owens nailing a superkick on Zayn. Owens tossed Zayn towards Kane. Kane grabbed Zayn, then he grabbed Owens and Kane hit a Double Chokeslam.
Analysis: Not a match. Just a way to put over the oldest full timer on the roster. Nice cameo by Zayn attacking Owens even though it didn't turn out well for either of them.
ROUND 3
11) Raw drafts Sami Zayn.
Analysis: Great choice in terms of picking a true babyface wrestler that has a very bright future. From the looks of it on Raw, there aren't that many big face names right now. Finn Balor might be considered ahead of him while Reigns might turn heel soon. Lesnar is only a part timer. Zayn has a good chance to move up there.
12) Smackdown drafts Bray Wyatt.
Analysis: I think he's a main eventer very soon if they are able to book him in a strong way again. He was close to breaking out a few years ago and then his push stumbled. Perhaps with the brand split he can get to that next level.
Foley wanted to remind Smackdown that you can pick women's wrestlers as well.
13) Raw drafts Sasha Banks.
Analysis: That means Raw gets the first two women drafted since they already drafted Charlotte. I think she's the best female performer in the company. Banks is also in her early 20s, so her best years are ahead of her as well. She's definitely the kind of female performer you can build around.
Bryan said that they were all aware with Mick's weird fascination with the women. Bryan had another women's wrestler in mind.
14) Smackdown drafts Becky Lynch.
Analysis: I like her potential a lot. She's never held a title in WWE in NXT and the main roster, so hopefully they introduce a Women's Title on Smackdown so that she can win something. Lynch is a very likable wrestler.
Foley opened up a garbage bag to bring out a paper. I guess the idea is that's his briefcase.
15) Raw drafts Chris Jericho.
Analysis: Jericho is one of the oldest guys on the roster that will turn 46 years old later this year. He's one of my favorite wrestlers of all time, but nobody really knows how long he'll be around long term. He's come and gone many times over the last few years. In terms of credibility, he's a great choice.
When the announcers talked about the draft, Lawler said it was great…especially for Smackdown. I'm not sure about that. It's just WWE's way of pushing Smackdown hard.
The WWE Champion Dean Ambrose was interviewed earlier in the night. He was excited about working for Shane McMahon and Daniel Bryan. He said if he's going to Smackdown then the WWE Title is coming with him as well.
Banks vs. Charlotte & Brooke is up next.
(Commercial)
They posted a list of some of the superstars still available.
Charlotte & Dana Brooke vs. Sasha Banks
Charlotte and Banks wrestled in Raw shirts since they were both drafted to Raw. Banks tossed Brooke into Charlotte while Charlotte was on the apron. Banks nailed a forearm smash on Brooke and then hit a double knee attack to Charlotte on the floor. Brooke capitalized with a clothesline on Banks on the floor. Back in the ring, Banks opened up on Brooke with forearms, leaping clotheslines and a knee lift. Brooke missed a corner clothesline, so Charlotte made a blind tag. Banks went for the Banks Statement on Brooke, but Charlotte was there with a kick to the head. Charlotte nailed Natural Selection on Banks for the win after three minutes.
Winners by pinfall: Charlotte & Dana Brooke
Analysis: * A quick match to put over the idea that Banks is having trouble dealing with these two. She'll have a partner on Sunday at Battleground. We don't know who it is, but I think Banks and her partner will win that tag match leading to Banks vs. Charlotte for the Women's Title at SummerSlam.
ROUND 4
16) Raw drafts United States Champion Rusev with Lana.
Analysis: Rusev has done really well in his second run with the US Title. I think if they keep building him up this way he has potential as a main eventer. He's a true heel in a business that doesn't have enough of them at the moment.
Bryan said that he hates doing this, but they need the Intercontinental Championship.
17) Smackdown drafts Intercontinental Champion The Miz with Maryse.
Analysis: There goes the other heel midcard champion. That makes sense to pick the midcard title holders back to back. Miz has done well since the night after WrestleMania when his wife Maryse returned to WWE.
18) Raw drafts Kevin Owens.
Analysis: I love that because I think Owens is one of the five best performers in the company. It also means Owens and Zayn are still on the same show. Why end the rivalry at Battleground? They have incredible chemistry. Thanks WWE for keeping it going.
19) Smackdown drafts Baron Corbin.
Cole immediately said he's a future WWE Champion.
Analysis: WWE has high hopes for him since he's a big guy that moves well. Notice how they have Cole say he's a future WWE Champion for him yet for guys like Zayn or Owens they don't say stuff like that? It's because they want to drive it in our heads so the fans can believe it.
20) Raw drafts Enzo Amore & Big Cass.
As soon as Foley read the name, Shane looked upset as he ripped up a paper to put over the idea that Smackdown was going to pick them.
Analysis: I'm really glad that they are being kept together. It's obvious that WWE has high hopes for Cass as a singles guy, but they should remain a team for a year or two more at least. Let's see them get the tag titles at some point.
Ambrose vs. Rollins for the WWE Title is up later. Cesaro vs. Jericho is up next.
(Commercial)
They showed a graphic showing the draft picks for each show. At this point, Raw had 12 picks and Smackdown had 8 picks. Lawler thinks every pick is great…of course he does.
Chris Jericho vs. Cesaro
Jericho wrestled in a Raw shirt and he mocked Cesaro for not being drafted yet. Cesaro knocked him out of the ring with clotheslines and then nailed a cannonball to take him out on the floor. Huge uppercut by Cesaro. Back in the ring, Cesaro with a diving cross body block. Jericho hit an enziguri for two. "Ask him" chinlock by Jericho. They each got nearfalls. Jericho went up top going for a hurricanrana and he hit it with Ranallo calling it a Frankensteiner, which is the right name for it off the top rope. Cesaro went into his uppercut party, but Jericho stopped him with a back elbow. Cesaro with a Russian legsweep from the second rope to counter the Lionsault. Cesaro went for a Neutralizer, Jericho fought out of it, then Cesaro jumped off the ropes for an attack and Jericho caught him with a Codebreaker for the win. It went 5 minutes.
Winner by pinfall: Chris Jericho
Analysis: **1/4 A solid match from two guys that have wrestled many times. I thought it would have been smarter to have Cesaro win because he wasn't drafted yet at this point, but it's not like the match meant that much anyway. The announcers try to push that Jericho is better than ever. He's not as good as he was, but it's fine to tell us that he is.
Coming up later is Ambrose vs. Rollins for the WWE Title again.
(Commercial)
Natalya entered for a match. Becky Lynch – in her Smackdown shirt – showed up at ringside to brawl with Natalya. The referees were there to try to break it up. Becky was relentless in her attack.
More draft picks are in.
ROUND 5
21) Raw drafts Luke Gallows & Karl Anderson.
Analysis: No more of The Club with AJ Styles, but maybe they will be paired up with old buddy Finn Balor.
22) Smackdown drafts American Alpha aka Jason Jordan & Chad Gable. Big crowd reaction for them.
Analysis: Love those guys. I think they're the best team in all of WWE, so I'm glad they are on the big stage.
23) Raw drafts Big Show.
Analysis: He is barely on television and will probably retire within the next two years according to things he's said recently.
24) Smackdown drafts Dolph Ziggler.
Analysis: I hope he gets to turn heel because he's better in that role. There's a chance for him to move up the ranks on Smackdown, but it has to be soon.
25) Raw drafts Nia Jax.
Analysis: The biggest woman in WWE. She has a really bright future and she can thrive as a heel just based on her presence in the ring.
They showed an Earlier Tonight interview with Seth Rollins. He talked about how he was going to leave Smackdown Live as the WWE Champion. Rollins wondered about what Roman Reigns is going to be like when he returns at Battleground. Rollins bragged about being the number one pick.
Dean Ambrose vs. Seth Rollins for the WWE Title is up next following the last five televised draft picks.
(Commercial)
Back to the picks.
ROUND 6
26) Raw drafts Neville.
Analysis: He's back in action soon. Good choice for Raw that could fit in the cruiserweight division if he's under the 205 pound weight limit.
27) Smackdown drafts Natalya.
Analysis: That makes sense with her feud with Becky Lynch going on right now. She's my favorite woman in WWE and I hope she's used right.
28) Raw drafts Cesaro.
Analysis: What took so long? One of my favorite performers in the company. Hope he can break through to that next level.
29) Smackdown drafts Alberto Del Rio.
Analysis: He's lost a lot of momentum that he once had. A face turn could help, but he's always been better as a heel.
30) Raw drafts Sheamus.
Analysis: Sheamus is in a similar spot with Del Rio as a former World Champion that doesn't have a lot of momentum.
That's it for televised picks. They're doing another 30 picks on WWE Network. I'll include that at the bottom of this report.
Seth Rollins made his entrance. He hugged Raw Commissioner Stephanie McMahon and General Manager Mick Foley. Steph told him to win the WWE Title.
The WWE Champion Dean Ambrose was greeted by Smackdown Commissioner Shane McMahon and GM Daniel Bryan on his way to the ring.
WWE Championship: Seth Rollins vs. Dean Ambrose
Rollins was aggressive early on. He attacked Ambrose outside the ring and tossed him into the ring post. The bell didn't even ring yet as they went to break.
(Commercial)
The bell rang as they returned from the break with Rollins hitting a Falcon Arrow. Both guys took off their respective Raw and Smackdown shirts. Rollins had Ambrose grounded in the ring with a chinlock as Cole pushed the story of what Roman Reigns might be like when he comes back at Battleground. Rollins tossed Ambrose to the floor where Ambrose tried to fight back with a back body drop over the barricade that sent Rollins crashing to the floor. Ambrose ran across the announce table for an attack, but Rollins moved and Ambrose went ribs first across the barricade. Back in the ring, Rollins with a springboard knee and kick to the head gets two. Commercial time.
(Commercial)
Rollins was still in control with two forearm smashes in the corner. Ambrose came back with a huge clothesline. Ambrose got a rollup for two and then a neckbreaker gets two as well. Rollins with a Buckle Bomb and then he missed a Frog Splash. Ambrose with a cradle gets two. Rollins avoided the Dirty Deeds. Rollins was pounding Ambrose in the corner and then got in an eye poke when the ref was unable to see him. Ambrose hit a suicide dive to take out Rollins on the floor. With Rollins on the floor, Ambrose went up top and hit a flying elbow attack to take him out. Back in the ring, Rollins hit a Superplex. He went for another move right away, but Ambrose slipped out of it and hit Dirty Deeds. Ambrose covered for the win after 16 minutes.
Winner by pinfall: Dean Ambrose
Analysis: ***1/4 It was a typically good match between two guys that are very familiar with eachother. I'm a little surprised by the clean finish, but there's nothing wrong with it either. Since they are also having the Battleground triple threat match they can do a title switch there if they want. I just think keeping the gold on Ambrose is smart for now because he's only held the title for about a month.
Post match, Shane McMahon and Daniel Bryan were in the ring with Ambrose. They gave him his WWE Title. Bryan led the crowd in "YES" chants for Ambrose.
The announcers plugged matches at Battleground: New Day vs. Wyatt Family, John Cena/Enzo Amore/Big Cass vs. AJ Styles, Luke Gallows & Karl Anderson and Dean Ambrose vs. Seth Rollins vs. Roman Reigns.
More "YES" chants for Ambrose to end the show.
Time to flip it over to WWE Network for 30 more draft picks.
More WWE Draft Selections on WWE Network
I flipped it over to WWE Network's "Draftcenter Live" show. I know it was on during Smackdown, but just watching Smackdown was enough for me.
It's hosted by Renee Young, Corey Graves, Lita and Booker T. Booker said they were there for three hours and they'll be there for an hour more.
Neville (Raw) was interviewed. He talked about how you'll see a rejuvenated Neville that will be better than ever.
The panel kept talking and talking. Just get on with it. This show is long enough already. Do they really need to talk about the Battleground main event again when they just had a two hour Smackdown and they have the one hour pregame show on Sunday too?
ROUND 7
31) Raw drafts Golden Truth.
Analysis: They're mostly a comedy team. You can pick anybody in the entire company and you pick two old guys in their 40s? This is why we shouldn't take it too seriously.
32) Smackdown drafts The Usos.
Analysis: They have become stale a bit, so hopefully things can improve for them on Smackdown. Perhaps a heel turn could help.
33) Raw drafts Titus O'Neil.
Analysis: Solid competitor, but I don't know if he's ever really going to break out of the midcard.
34) Smackdown drafts Kane.
Analysis: Raw got Big Show, so Smackdown gets Kane. Had to separate to veteran tall guys.
35) Raw drafts Paige.
Analysis: She's young with a bright future. Just needs some new direction. I think putting her as a heel long term is for the best. Also, she's been dating Del Rio and now they are on separate shows. Doubt they are thrilled about that…if they are still dating.
Natalya was interviewed about being drafted on Smackdown. She said Smackdown is now the A Team because she's on it. She called Becky Lynch a coward that assaulted her and Lynch is lucky that Natalya didn't press chargers.
Analysis: She's a lot more confident on promos when she's a heel. Excited about her future.
Cesaro was interviewed as he mentioned he was picked 17th. He seemed to complain about being drafted by Raw and thought he would be a better fit for Smackdown. He's looking forward to being on the flagship show Raw. Cesaro talked about how he didn't care about Stephanie McMahon and Mick Foley interact because the focus should be on the superstars. He talked about how he always delivers in the ring.
Analysis: That was really good. He looked legit angry. However, it could be the sign of a heel turn with that promo or perhaps a trade to Smackdown.
Goldust and R-Truth were on the set to talk about being drafted to Raw. Booker wondered how he could be a part of this team because it reminded him of BookDust. They kept on rambling on. I'm not here to recap all of the comments.
ROUND 8
36) Raw drafts Darren Young with Bob Backlund.
Analysis: I like the pairing of Young with Backlund. Hope he succeeds. Backlund makes me laugh as an old guy manager.
37) Smackdown drafts Kalisto.
Analysis: I thought he might be on Raw as a guy they can put in the Cruiserweight Title picture.
38) Raw drafts Sin Cara.
Analysis: He's merely a role player. I'm not sure if he'll ever get a significant push. Solid in-ring performer.
39) Smackdown drafts Naomi.
Analysis: It makes sense since her husband Jimmy Uso is on Smackdown as well. Turn her face because she's a lot better in that role.
40) Raw drafts Jack Swagger.
Analysis: He's been lost in the shuffle for years. A heel turn could help him a lot. Maybe they can find a tag team partner for him too.
41) Smackdown drafts The Ascension.
Analysis: They haven't been used very well on the main roster. Perhaps the brand extension will help them. I'm not a huge fan of them, but at least they have an intimidating look.
They went from doing five picks per round to doing six picks in the eighth round. They can't even follow their own rules? That's bizarre.
Alberto Del Rio was interviewed about being on Smackdown. He talked about how he started his WWE career on Smackdown and he's happy to be there to become champion again.
The Usos joined the set to talk with Renee and Booker. They were excited about the opportunity for being on Smackdown to show what they can do. Renee asked about their cousin Roman. They said he's doing alright while Jey said unfortunately they are on separate shows.
Titus O'Neil was interviewed about being on Raw. He's excited about having a fresh start on Raw. His former partner Darren Young showed up to hug O'Neil as he said that Young knew they couldn't separate him.
Young was interviewed with Backlund. It led to Backlund doing one of his fired up promos about how Young has to be ready for barbarianism. Young wondered if they could go party. Backlund said no and that they had to work out harder.
ROUND 9
42) Raw drafts The Dudley Boyz.
Analysis: It's better to keep them together than break them up. I still think they'll win the Tag Team Titles at least one more time even though they are in their mid-40s at this point.
43) Smackdown drafts Zack Ryder.
Analysis: He probably should have gone sooner considering he's getting a US Title shot on Sunday. Like so many other midcarders, the potential is there.
44) Raw drafts Summer Rae.
Analysis: She hasn't done much on the main roster. I'd like to see her given a shot because as a character she's pretty solid.
45) Smackdown drafts Apollo Crews.
Analysis: I like his potential. If Smackdown is more of the "wrestling show" it will be a good fit for him.
46) Raw drafts Mark Henry.
Analysis: He will probably retire within a year. He's barely on television anyway, so he's practically retired already.
47) Smackdown drafts Alexa Bliss.
Analysis: There's another NXT pick. I like her potential a lot although in terms of kayfabe it makes no sense why they would pick her instead of Asuka or Bayley if they could pick anybody. I know why it happens because they want NXT to stay strong. It just hasn't been explained well.
Once again they went from drafting five people in a round to drafting six people in a round. Guess they changed things on the fly.
ROUND 10
48) Raw drafts Braun Strowman.
Analysis: He's broken up from Wyatt, who was drafted to Smackdown. I thought he might get picked earlier because of his potential.
49) Smackdown drafts Breezango (Tyler Breeze & Fandango)
Analysis: I really like their potential as a team. I also think Breeze can thrive as a singles wrestler in the long term.
50) Raw drafts Bo Dallas.
Analysis: I'm glad he's broken up with the other Social Outcasts. He needs to be on his own and I hope he gets to do the "Bolieve" gimmick again.
51) Smackdown drafts Eva Marie.
Analysis: She was considered a main roster woman going into it even though she's barely been on the main roster. She's definitely a heel character that people don't like even though she's very attractive.
52) Raw drafts the Shining Stars (Primo & Epico)
Analysis: They are barely on the roster and the gimmick has failed miserably.
53) Smackdown drafts The Vaudevillains (Aiden English & Simon Gotch)
Analysis: I like them a lot. I think their gimmicks may need a tweak a bit, but long term they are a good investment.
Smackdown Commish Shane McMahon and GM Daniel Bryan showed up on the set to talk about the picks. Shane said it was tough because Raw has more picks, but he thinks they have a hell of a roster. Shane said that he relied on Daniel's expertise a lot. Bryan said that they were so happy to have Dean Ambrose as their main guy on Smackdown. Graves pointed out how Reigns and Rollins are both on Raw, so they could lose the WWE Title with Ambrose. Bryan said with AJ Styles they have phenomenal matchups they could do. Bryan also put over American Alpha getting a huge reaction. They kept on talking about different people like Bryan talking about how they were thrilled about getting a guy like Apollo Crews. Both guys were surprised with how high Charlotte was picked. Shane spoke about how awesome it is to be back in WWE. He said there's nothing like it in sports or entertainment.
Analysis: There was more to it than what I wrote there. I liked how they did this with Shane and Daniel talking about the different aspects of the draft.
Bo Dallas was interviewed by Jojo and he had Heath Slater and Curtis Axel with him. They celebrated as Jojo told Heath and Curtis they haven't been picked to Raw yet. Bo told them all they had to do was Bolieve. Heath and Curtis left angrily while Bo said he was excited.
ROUND 11
54) Raw drafts Alicia Fox.
Analysis: She's turned face and heel more than any woman in the last decade. Some consistency would help her.
55) Smackdown drafts Erick Rowan.
Analysis: He's on the same show as Bray Wyatt. Maybe when Luke Harper comes back they can put the trio together.
56) Raw drafts Dana Brooke.
Analysis: She's on the same show as her mentor Charlotte, which makes a lot of sense for her in terms of storylines. I think WWE likes her a lot.
57) Smackdown drafts Mojo Rawley.
Analysis: He hasn't done much in NXT for a very long time. He could team with Zack Ryder again since they've had some mild success in NXT.
58) Raw drafts Curtis Axel.
Analysis: He's on the same show with his Social Outcast buddy Bo Dallas, so that's good. I doubt he ever gets a big singles push like his IC Title run three years ago.
59) Smackdown drafts Carmella.
Analysis: That's the last NXT pick. She's improved in the ring. I guess she's ready for the main roster. It's so odd that she is called up to the main roster before her best friend Bayley.
The Raw Commish Stephanie McMahon and GM Mick Foley were at the table talking to the announcers. They talked about Stephanie's dress with Raw on it. Mick talked about how they targeted women's wrestlers and were happy about it. They both said they were thrilled by picking Finn Balor in the first round. Stephanie was sad that they didn't pick American Alpha. Graves tried to talk about the triple threat at Battleground and they didn't really talk about it. Stephanie said she picked Mick because he was so great as a Commissioner in 2000 when she was coming up. They kept on talking about things.
Heath Slater was shown sitting in an empty room as the guy that didn't get drafted. That was mildly funny. That's how the broadcast ended. Slater tweeted about how he's a free agent, so that's his angle where he will try to get signed by one of the shows.
A LOOK AT BOTH ROSTERS
Here's a full listing of who is on both rosters in the order that they were picked.
Commissioner: Stephanie McMahon, General Manager: Mick Foley
Seth Rollins
Women's Champion Charlotte
Finn Balor
Roman Reigns
Brock Lesnar
Tag Team Champions The New Day (Big E, Kofi Kingston & Xavier Woods)
Sami Zayn
Sasha Banks
Chris Jericho
US Champion Rusev with Lana
Kevin Owens
Enzo & Big Cass
Karl Anderson & Luke Gallows
The Big Show
Nia Jax
Neville
Cesaro
Sheamus
The Golden Truth
Titus O'Neil
Paige
Darren Young
Sin Cara
Jack Swagger
The Dudley Boyz
Summer Rae
Mark Henry
Braun Strowman
Bo Dallas
The Shining Stars
Alicia Fox
Dana Brooke
Curtis Axel
Commissioner: Shane McMahon, General Manager: Daniel Bryan
WWE World Heavyweight Champion Dean Ambrose
AJ Styles
John Cena
Randy Orton
Bray Wyatt
Becky Lynch
Intercontinental Champion The Miz with Maryse
Baron Corbin
American Alpha (Jason Jordan & Chad Gable)
Dolph Ziggler
Natalya
Alberto Del Rio
The Usos
Kane
Kalisto
Naomi
The Ascension
Zack Ryder
Apollo Crews
Alexa Bliss
Breezango
Eva Marie
The Vaudevillains
Erick Rowan
Mojo Rawley
Carmella
FINAL THOUGHTS ON THE DRAFT
I'm just going to point form it here.
– I liked the format of the show. I just thought they should have shown more of the picks on the actual Smackdown show. The matches on the broadcast didn't mean anything aside from the main event, so they should have showed another 10 or so picks on Smackdown.
– They did a poor job of explaining the NXT picks. What they should have done is said that NXT GM William Regal prevented Raw and Smackdown from drafting certain people. Then they should have specifically named Samoa Joe, Shinsuke Nakamura, Bayley and Asuka as the performers that couldn't be drafted. Instead, they didn't mention them at all while fans are left to wonder why somebody would Mojo Rawley (who is an average performer) instead of Joe or Nakamura. All it takes is a simple explanation, yet they chose to completely ignore it. I thought that was lame. They'll probably bring up those top NXT performers at different times as free agent signings.
– There were no surprises. Some people were mad about that based on feedback I received. I'm not sure what surprises people were expecting. Names from the past? I would imagine if they do bring some people back they'll do it once the new shows start airing next week. That's the whole point of having a Commissioner and General Manager on the shows. They have to build the rosters, so you can bring back people down the road.
– The fact that they changed the rules during the draft is pretty bad. They were doing five picks per round, then randomly switched it to six per round probably because they realized how thin Smackdown's roster was.
– No mention of additional titles being added. I expect that to be started perhaps next week or soon after. I think there will be a second WWE Title (or World Title), second Tag Team Titles and second Women's Title. They can keep IC and US Titles as they are on separate shows.
– Who has the better roster? I think Raw does in part because they have more people on the show. The booking matters more than anything at this point. It's about elevating midcarders to that next level while mixing in the veterans with the newer guys as well. I don't think Smackdown's roster is that bad at all. They just need some more bodies.
I'll probably write more about both shows later in the week once I digest it all a bit. Look for those columns soon.
Three Stars of the Show
1. Dean Ambrose
2. Seth Rollins
3. Bray Wyatt
The Scoreboard
6 out of 10
Last week: 6.5
2016 Average: 5.93
Last 5 Weeks: 6.5, 6, 7, 6.5, 6.5
2016 High: 7.5 (March 3)
2016 Low: 4 (January 21)
As of this week, the average Smackdown score is a 5.93 and Raw is 5.63, so Smackdown > Raw so far this year.
Final Thoughts
It gets a 6 out of 10.
Tough show to rate. A 6 is slightly above average and I think that's a fair score for what WWE presented on this evening. It wasn't great, but it wasn't that bad either.
I'll be reviewing both shows going forward. I'm looking forward to next week's debuts of the new rosters as well.
That's all for me. Go Toronto Blue Jays.
John Canton – mrjohncanton@gmail.com
Twitter @johnreport
Personal Facebook and TJRWrestling on Facebook